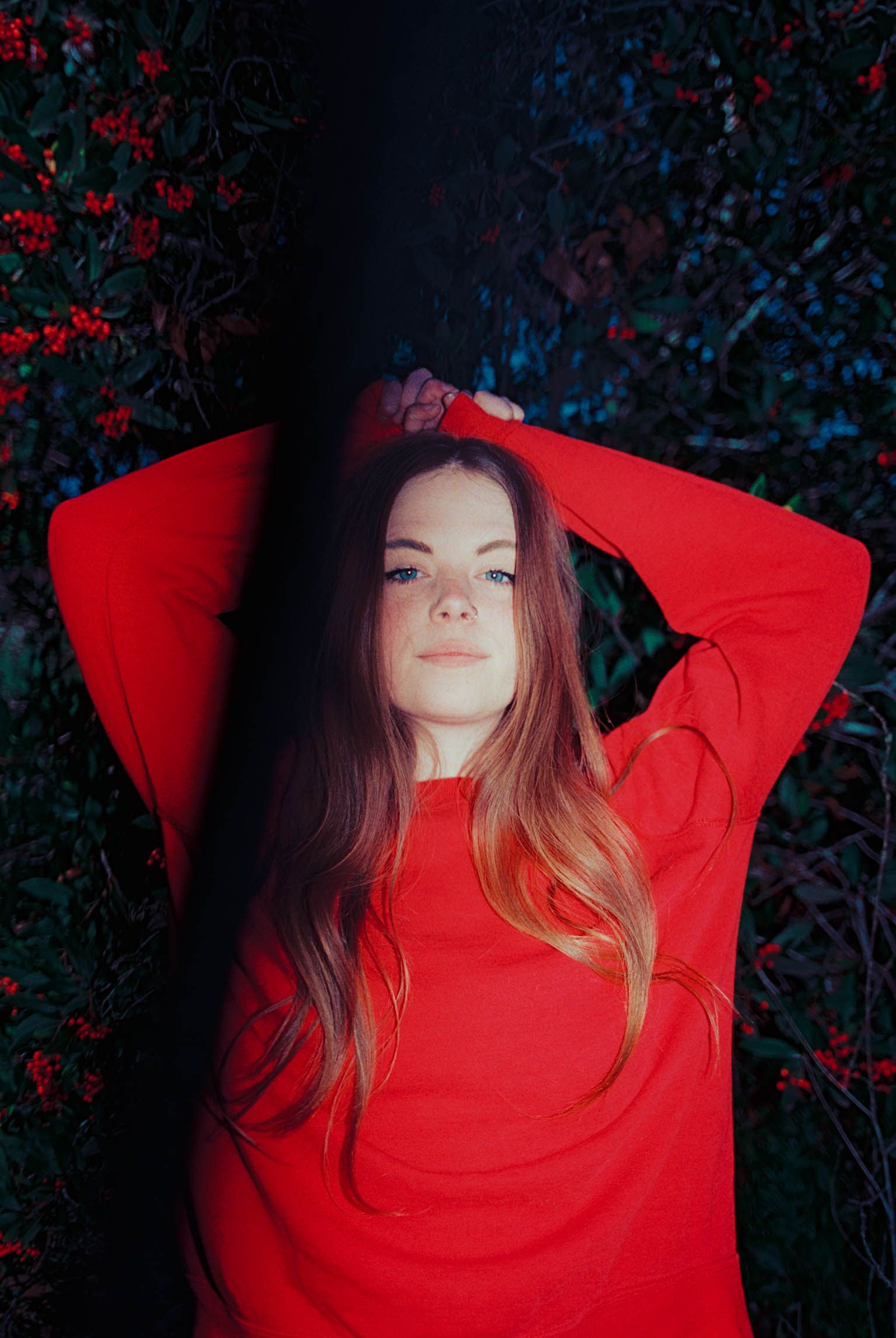 Ber
Rising artist Ber has released the heartfelt new EP, Halfway.
The Minnesota-based singer-songwriter has a gift for penning songs that are both deeply personal and easily relatable. Her eye for writing songs about life, heartbreak, and everything in between, has led the artist to gain a steadily growing fanbase and viral acclaim. The 2021 single Meant To Be astonishingly went viral overnight, securing Ber millions of streams and interest from not only in the US but on an international level. prior to this point, the songwriter cut her teeth by immersing herself in musical theatre as a child and as a young adult she studied Vocal Performance at Leeds Conservatoire in the UK. After spending some time in the UK before having to move back home, amazingly the skilled musician didn't actually have plans to become a fully-fledged solo artist and intended to write for other acts. After working with local songwriters and friends in the UK, Ber soon found herself with a slew of songs that she felt she should put out herself.  Fast forward to today and Ber has shared her latest musical project, Halfway. An EP that has proven to be an extremely cathartic experience for the American. The six-track EP was written after a romantic breakup and It thematically acts as a snapshot of Ber halfway through the breakup. The end result is a sublime concoction of honest lyricism and infectious indie-pop melodies.
In conversation with 1883 Magazine, Ber discusses the EP, the moment she decided to pursue music as a career, and the culture shocks she experienced whilst studying in the UK.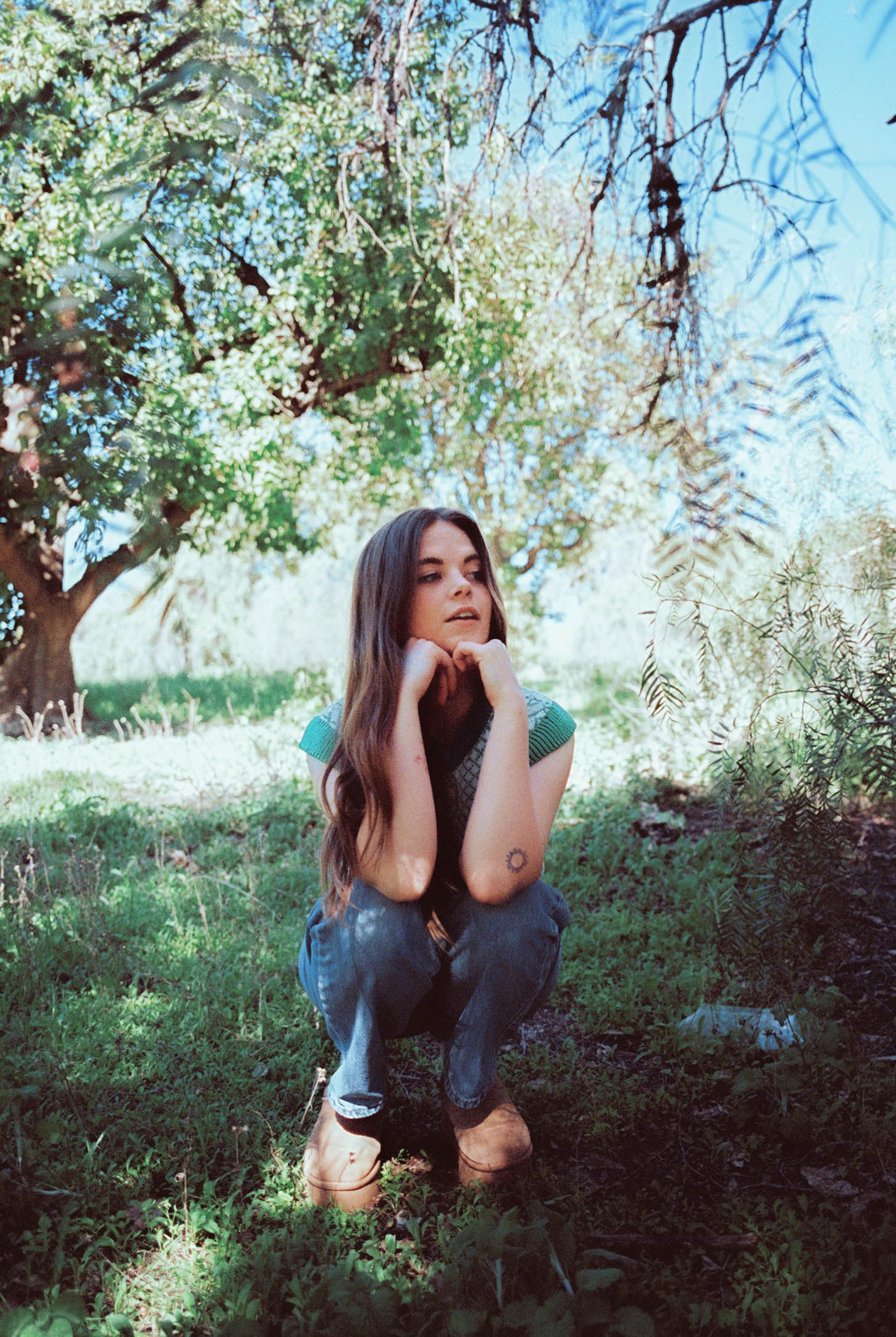 Hi Ber, thanks for chatting with 1883. Your new EP Halfway is out now. How did you feel after you finished making the EP? As I'm aware it was written during a break-up of a relationship. I can imagine it must have been a good exercise to help you work through things in a therapeutic way…
Hi! Yes thank you for having me. I'm so excited it's out, it feels like a big release for me, and probably because it is chock full of a lot of emotions I've held on too and been navigating for a long time, yes. Writing these songs explained a lot to me, and definitely felt like therapy. Break ups are hard, and I'd really experienced one that hurt like this before, in a way where it lingered for so long and felt so heavy, and when I started writing the EP I had finally committed to the idea of moving on, getting over it, which is something I was lying to myself about for a long time, so learning how to date again, putting myself out there, and getting comfortable in my own skin again were all things staring me down when these songs came about, and it was messy and a bit of a rollercoaster, which I think the EP reflects, haha. I really spend a lot of time laughing at myself with this EP, so I'm excited for people to hear it and hopefully laugh with me.
Following on from that question, can you tell us a bit about what your songwriting process/method is like now, is there a certain structure you follow? And how would you say you have evolved as a writer since you first started as an artist?
Oh gosh, I feel like I've learned a lot in the last year. I think now I'm a little less scared of trying new things and allowing things to feel a bit ridiculous, I definitely took things really seriously when I first started and loosening up was important for me, but I think a lot of that was gaining confidence. Now I like to write from titles quite a bit, I have a stock pile of titles in my notes app that I keep and bring into sessions, lots of the EP tracks came about that way, and it's fun because they start as passing thoughts where I'm in the moment and quickly think of how funny it would be to write a song called "boys who kiss you in their car" and then I don't think about it for months until I see it again in my notes and laugh and try to decipher what I meant.
As you grew up performing and were originally set on pursuing a career in musical theatre, could you please tell us about the moment you decided to pursue music instead?
I was living in Norway at the time, taking a gap year before I jumped into that BFA program back in the states, but while in Norway, I fell in love with a boy, and in love with not living in America and feeling a little free, and in love with playing in this indie band I'd started up in my free time, things were new and fresh and I'd never felt more like myself all of a sudden. I really didn't know what I was doing but I auditioned for a music college and got in, and there was just a piece of me that knew I would really regret not trying it out. I wasn't sure this was something I wanted until I started writing pretty consistently in my second year of college, it was the sort of spontaneity in life that actually happened really slowly and over time. I loved theatre in high school because I was so pressed and stressed and when I was acting I could play someone else and escape me, which is so far the opposite of where I've landed, but I wouldn't change a thing.
I know you're based in the US and previously ventured over to the UK to study at Leeds Conservatoire. Was this your first time in the UK? if so, did you notice any interesting culture shocks? And what do you think was the most important thing you learnt from your degree?
Haha, yes! The day I moved to Leeds was the first time I'd ever stepped foot in the UK and I will be honest I HATED it at first. Which is so funny to me because it is my second home now and I miss it everyday. It just took me a second. The biggest shocks I encountered were the public transportation, pub culture and and the way the world stops when the football is on tv. Oh and in my first year, it snowed about and inch and the whole city of Leeds shut down, we had a week off of school, and coming from Minnesota I couldn't even fathom it. I learned a lot about myself during my degree, but the thing I value the most are the experiences I had outside of college, and the networking aspect of a music college. I met my best friends and some of my favorite collaborators ever in my time there, and learning how to just say yes to every opportunity to collaborate is what has moved me the most.
What is one fun fact that your fans may not know about you?
When I was 10 I got a black belt in tae kwon do! Surprise!
We need to talk about your upcoming America dates, these will be really special as they're your first headline dates ever! How are you physically and mentally preparing for the tour?
Haha I haven't even processed it yet. I'm really excited to be back touring, it's so fun, and I can't wait to play these intimate shows and really get to be present with people that connect with my songs, I feel like this tour is going to make everything feel very real, which is nuts because up until now it's felt like a bit of a pipe dream. Our rehearsals have been really fun and I'm trying to plan a few covers to throw in the mix so we can all scream some happy songs with eachother, other than that I'm just practicing a ton, I really hope to give the best show.
When an artist is at the start of their career it can often be hard to break through to international audiences but it's so exciting to see that you've been quickly gaining fans in different countries! Why do you think your music is connecting so well with others?
I have NO idea. I have a really lovely team of people in the UK and the radio support both there and in Australia has been unreal, which of course is so fun to see in a place that feels like home. And I think the internet plays a big role in that, I know a lot of people discovered me on tiktok and reels and with those platforms the world is your oyster, so connecting with people on the internet has been such a blessing really.
Finally, how would you like to continue to develop your artistry over the course of 2023? 
I really look forward to growing my live show and honing in on that portion of this, I think that will be really special. I'm also excited to start my third project, it feels kind of up in the air at the moment but there are some songs on my laptop that have some real potential and I can't wait for that to unfold as well. I feel like 2023 is the year I show people what I'm actually made of, and I can't wait.