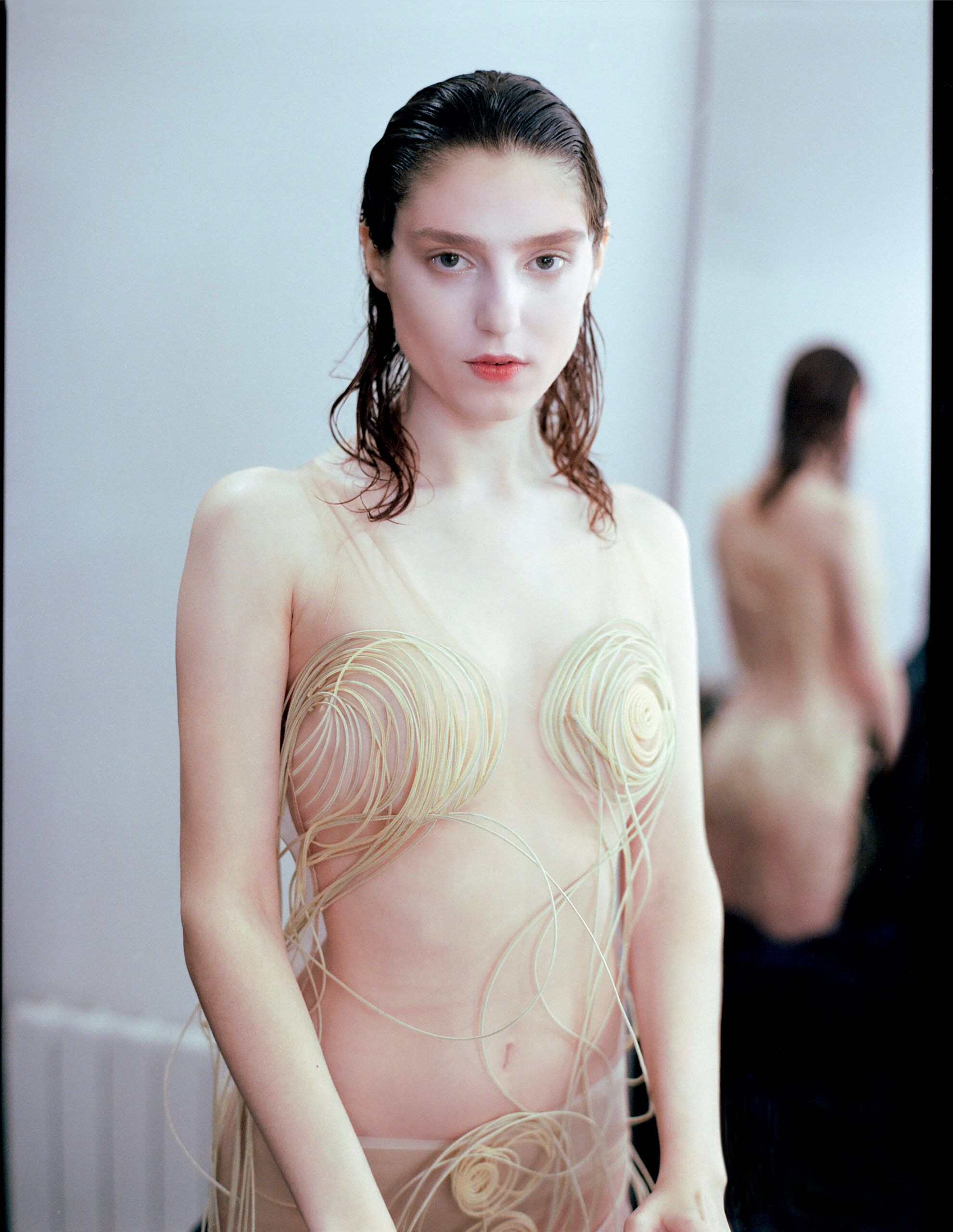 Birdy
Entering a new era and showcasing her evolution as an artist, Birdy flourishes with new single Heartbreaker, giving us another taste of what's to come.
Taking a leap into the unknown is a risk for any artist, but Birdy embraces it with fervour and excitement. Breathing new life into art via her soon-to-be-released album Portraits, she gives us a new teaser with Heartbreaker. An upbeat and ethereal song with mesmerising vocals, illustrating her maturity as a liberated artist truly finding her voice. The track gives us a mere glimpse of what she's capable of and how far she's come.  Citing the likes of Bowie and Bush, Birdy doesn't shy away from getting experimental. Her creativity knows no bounds as she taps into a more electronic sound, fusing synth instruments and acoustic elegance, taking herself to new heights. It's an exhilarating time for the 26-year-old as she enters this new phase in life and in music.
With the freedom to spread her wings, Birdy is a masterclass in what it is to thrive without constraint and delve into the unknown without fear. Her tireless nature and dedication to music making while also being able to balance not-taking-herself-too-seriously is something to be admired. It's difficult to be thrust into professionalism at a very young age, in a sense being robbed of a facet of your childhood. It's even harder to unlearn as you get older. But Birdy takes it in her stride, making room to connect with her inner child.
In conversation with 1883's Dana Reboe, Birdy discusses Heartbreaker, maturing as an artist, her new album Portraits, what it's like to go viral on TikTok, and so much more.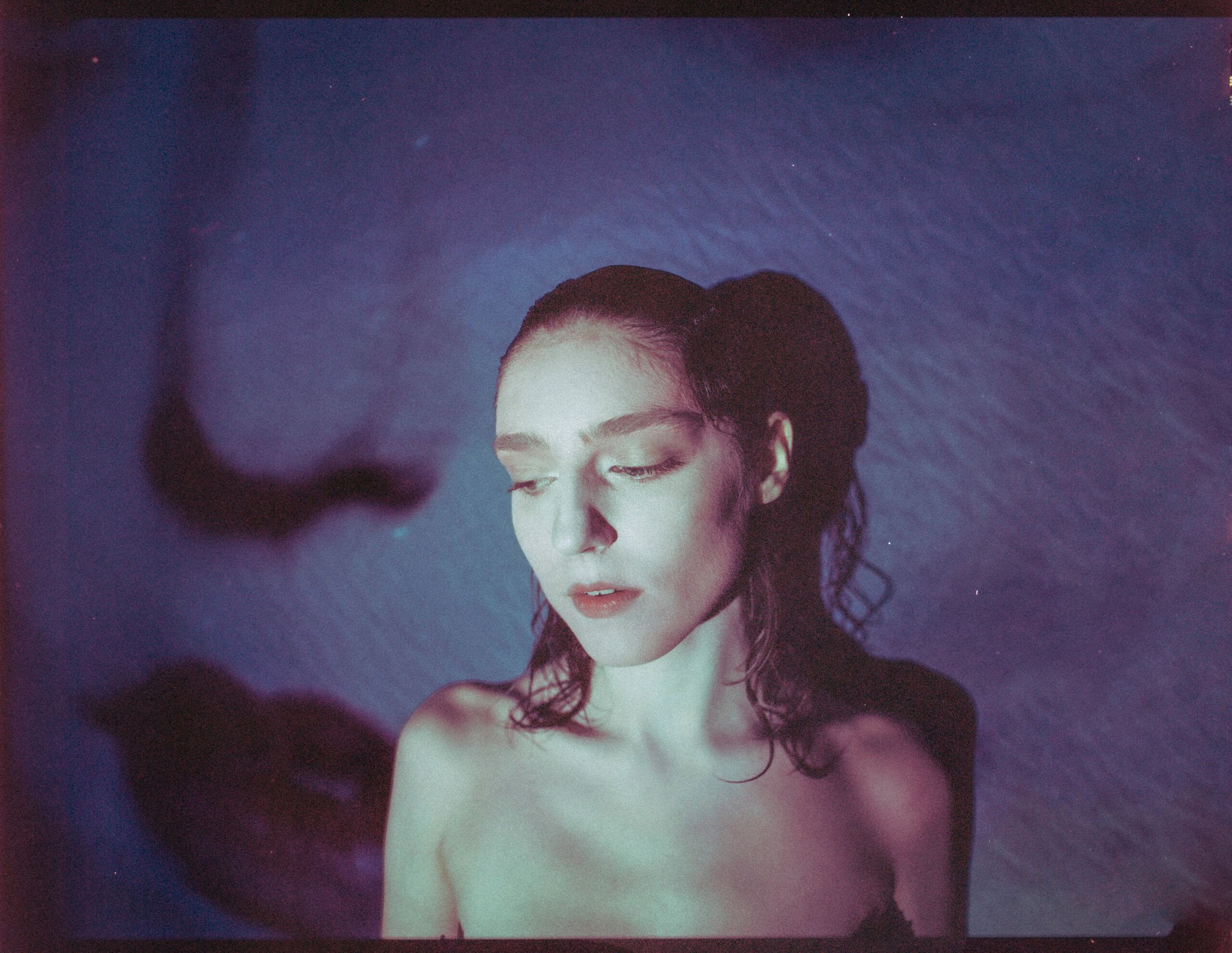 Let's start by speaking about your latest track, Heartbreaker. Could you please tell us about what inspired it and what your favourite lyrics are from the song?
I think I was inspired by Fleetwood Mac and wanted to try and make something that felt like that but on synth, I'd also been listening to 'People I've Been Sad' by Christine and the Queens and was interested in how the song is just two chords all the way through and so I experimented with that and building something chant like vocally. The song is about wanting the excitement of being with someone who you feel could break your heart… but it ends up being the other way around!
 My favourite bit of the lyric from the song:
"….Feel like I've been reading you wrong
And we've tilted from where we started.."
Can we talk about your previous single, Raincatchers as that was your first release in quite a while, how did it feel to put it out?
It was exciting. It ca around really quickly. Even making this whole record has been quite a quick process. 
Really? 
Compared to the last one, yeah. That took five years and this one we made in a year. And then suddenly it's out. It's quite surreal.
You're on album number five now. How do you think you and your music has evolved?
It's changed a lot over the years, I think. With the first three records, I was really finding myself. And the last record – Young Heart – I felt like I kind of understood who I was at that point a bit more. I wasn't worried about other people's opinions so much. And it was just following my gut instincts, which was really nice. That record was really folky and this new one is completely the opposite. It's kind of 80s and a bit punky and very dramatic and powerful.
I'm so excited to hear the rest of it! What are some lessons you've learned along the way through the music-making process?
Mainly, it's listening to your instincts – that's a big one, but also, I've learned not to push myself if I'm not feeling creative on a certain day. If I'm meant to be writing or whatever it is, I think you can actually exhaust yourself by pushing too hard. I've done that before. But the song will be so much better if you're inspired. That's been the biggest thing, let yourself breathe a bit, and then just do it when you're inspired.
I absolutely agree! The more you force it, the more you dig yourself into a creative rut. So, to that end, where does your inspiration come from? What sparks creativity in you?
Lots of different things. It could be things I watch, just films or television. When I was younger, I used to be inspired by books and films. That's probably because I didn't have as much life experience [laughs] and then as you get older you have relationships and things start to get more complicated. I tend to write about those things more. Sometimes it's not even my experience. Sometimes it's something my friend is going through that kind of triggers something and inspires something.
What are you most excited for fans to hear and why? Is there a particular track you can't wait to see the reaction to?
What am I most excited about? I'm excited about all of it! This record is such a departure from what I've put out before. I think people will feel quite shocked. In a good way, I hope. One track I love is called I Wish I Was a Shooting Star. And that one kind of feels like it was a bit inspired by David Bowie. It's a mixture of electronic and acoustic coming together. I really adore it.
That sounds amazing! What is your hope for people listening? What do hope they take away from the album?
Hopefully a sense of strength. Even sonically I wanted it to feel like it was kind of like exercising a ghost. I wanted it to feel powerful. I wanted it to feel like pushing through and knowing everything's-going-to-be-okay. By the end of the album, it's like that.
I love that.
You know, we reflect on things; like childhood or relationships that have ended but remember those beautiful moments. I hope people come away from Portraits with that feeling.
What is your favorite thing about making music? 
So many things! I love getting to co-write with people. It's nice to share that collaborative experience and I mean, just getting to do this as a job is pretty cool. 
Getting to do something that you love as your job is a rarity nowadays.
Absolutely, I'm so grateful. 
Who are some artists you look up to? You mentioned Bowie earlier, are there any others that inspire you?
Yeah [both laugh]. Especially while making this record. There was such a mix of different artists and it changed throughout the process. But at the beginning, it seemed that Portishead's Beth Gibbons was a big influence, as were Patti Smith and Kate Bush.
I mean, Running Up That Hill definitely had its moment last year.
She's [Bush] such an incredible artist because she's so involved. Even with the production, the visuals, and everything. I was quite inspired by that, I think.
How does Portraits differ from your other albums?
In a way it's kind of similar sonically to my third album, Beautiful Lies since it's more dramatic. But I had a lot of fun making it. Which, to be fair, I had fun making all of them. But this one felt the most carefree.
You had the freedom to do what you wanted to do?
I was lucky because my team was amazing. They were really excited about it as well and that gave me a lot of creative freedom. I think if you feel like there are no constraints, you're actually more productive and you tend to flourish, right? I felt that on this record. And you know, just maybe being older, knowing what I want, and getting to be in the room working with people who felt like my peers. Like maybe we could be friends and we were sharing the same experiences was incredible.
Amazing! Fewer constraints on creativity make for better work, go figure. So, circling back to getting older [both laugh], as an established musician, what are a few words of wisdom you'd impart to your younger self?
To follow your instincts and to have fun with things. I think it's hard when you're really young and then you're suddenly thrust into an adult world. I found I became quite serious for quite a few years. You feel like you have to be very professional, so I kind of lost a little bit of that childishness, which I'm getting back to now, which is kind of nice. I'd say just have fun with things. Enjoy it. And don't take anything too seriously.
We're three months into the year now, which is kind of crazy. What is something you'd like to manifest for yourself?
I hope the record is received well. I hope people really like it. I'm excited to be touring again. Finally. I think it's been over five years. 
Five years? Wow! Wishing you all the best with that! Hope it's a blast! No stops in Canada though.
[Laughs] Hopefully I can manifest that.
That would be great because I would be there in a shot. I also have to ask: how did it feel to go viral on TikTok?
It's strange. I just come across videos with my songs in them and it's so weird because it just happens completely on its own. It's so nice that can happen with music because of TikTok. You know, people can decide for themselves what songs they like and what moves them.
Agreed! It's awesome to see how people are discovering new music through TikTok. Like things they normally wouldn't listen to, they're discovering by scrolling.
That's true! You get introduced to so many different things.
And lastly, can you describe Portraits in five words?
There's a lot of fantasy. I think dramatic fits. There's a lot of purple. Fantasy, dramatic, purple. Maybe dramatic is the same as powerful but I feel like it's really powerful. And electronic.
I love that so much, thank you!
I feel like there are better ones [both laugh].
To be fair, I did put you on the spot. Jasmine, thank you for your time today. This was lovely. Good luck with the tour and good luck with the album!
Thank you so much!
Birdy's new record Portraits is out July 14th. Follow Birdy @birdyinstagram
Interview by Dana Reboe
Photography by Thibault Theodore