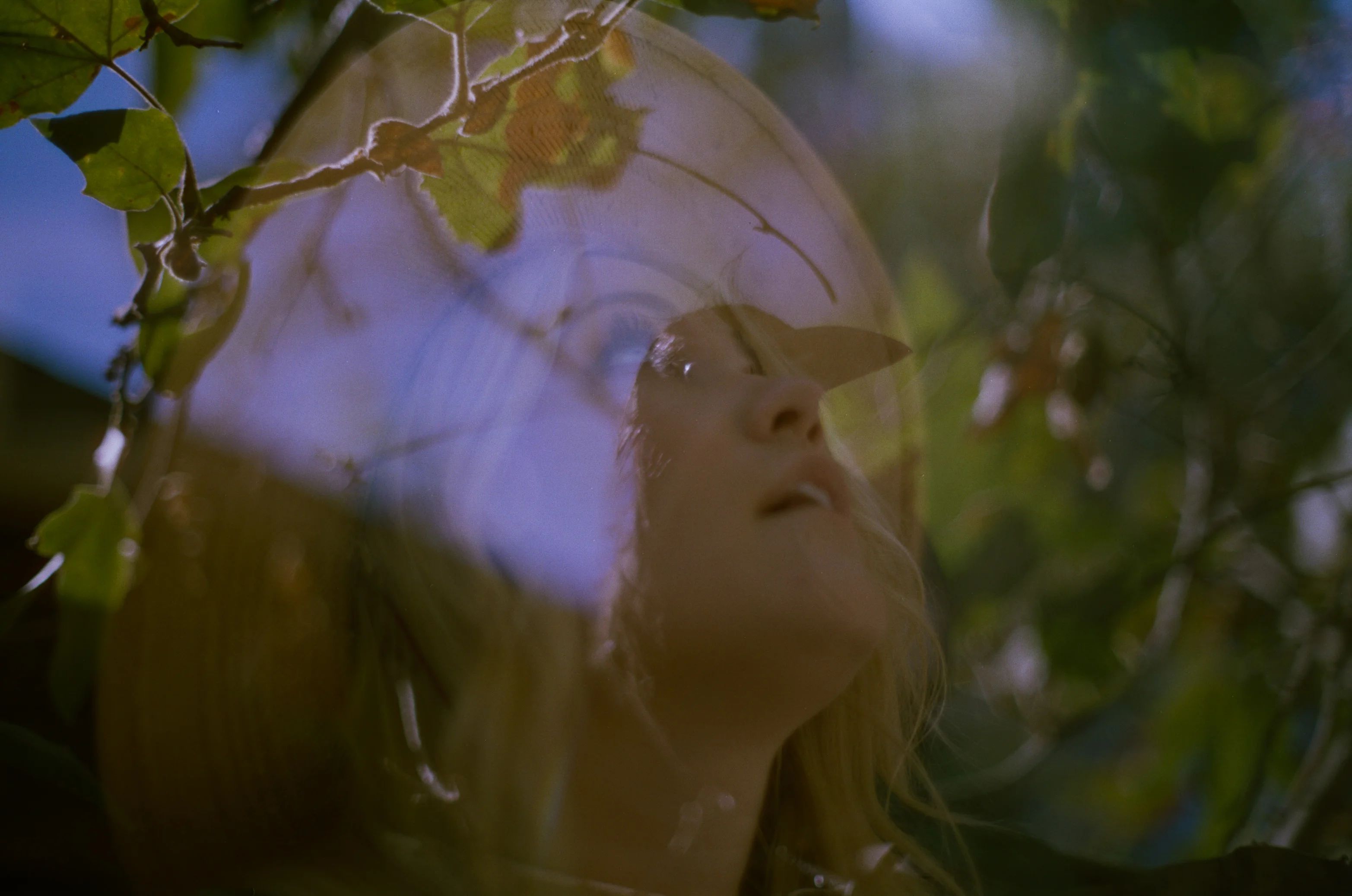 Bluebiird – When I Loved You – Track-by-Track
Bluebiird, Emily Osment's new musical venture, premieres her debut EP When I Loved You & a track-by-track exclusively on 1883 Magazine.
Emily Osment has played many unique roles throughout her entire career — from Hannah Montana, Young and Hungry, and the upcoming TV series Almost Family —but with Bluebiird, her newest endeavor, Osment has found the freedom to express what's been living inside of her mind. 'With the moniker Bluebiird I had the courage to talk about the hard things, and by writing them down it led me out of the dark,' says Osment. Everyone may know Emily from her career as an actress, but it is through Bluebiird where she shines in a different way, as if she has finally been given a safe place for her to process experiences she's gone through and turn them into art.
Her stunning debut EP When I Loved You, which premieres today on 1883, showcases Osment's talent for storytelling & desire to explore what her signature sound is. Songs like 'Good Girl', 'Lie Lie Lie', and 'Honey Heartbreaker' are all examples of intimate stories in Emily's life where she kept them close to her chest and didn't tell anyone until she was ready. It wasn't until she began writing, recording, and playing her music to her friends that she realized people were seeing a different side of her. 'My favorite thing about Bluebiird is the way people react to it after having known me a while. It's as if they are seeing a new side of me without me ever having to explain myself. Bluebiird was a thing that had me racing home after work. It had me ruining good parties with slow acoustic songs by a fire pit. It felt truly me, and having the buffer of a pseudonym made all the difference.'
Although Bluebiird serves as a stage name for Osment, listeners should not think of it as a mask she's hiding behind; if anything, Emily is the most honest and transparent she's ever been. Storytelling is something she's familiar with in her film & TV career but songwriting, in particular, has acted as a form of self-care or therapy for her. 'For a very long time, I was writing music alone in my house late at night as a replacement for therapy. Everyone has their own way of dealing with loss, heartbreak, and change, and after trying my hand at a few methods of coping, I landed firmly and thankfully on songwriting.'  
When asked what she hopes people take away when they are listening to Bluebiird she states, 'We all have our own Bluebiirds, and once we let them out, they can't ever be silenced. Tell the truth. It is always the loudest thing in the room.'
1883 is thrilled to premiere Bluebiird's debut EP, When I Loved You and a track-by-track by Emily about the inspiration and creative process behind each song. Read & listen below.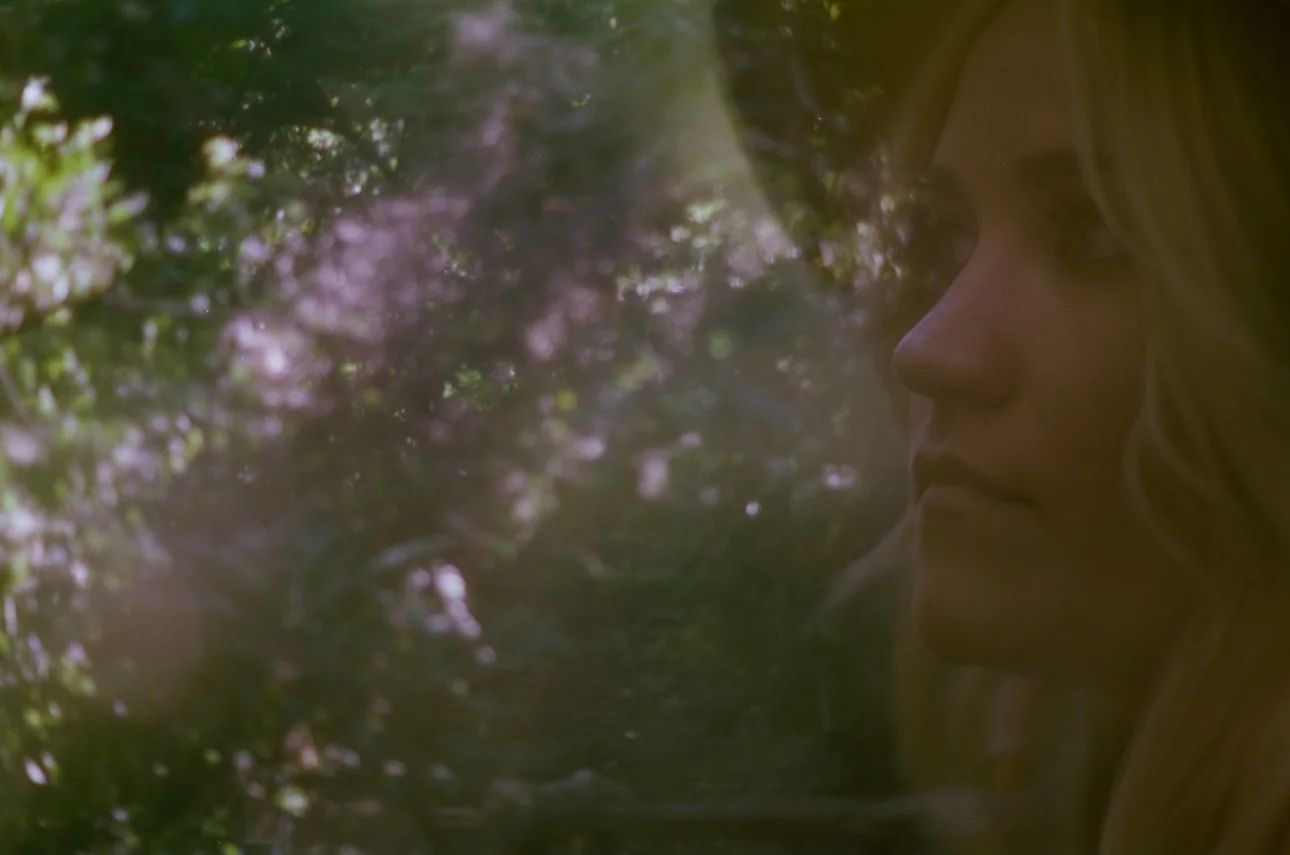 When I Loved You Track-by-Track
'Black Coffee Morning'
'Black Coffee Morning' I wrote quickly because I couldn't wait to share it with the person it was about. I shouted the lyrics to him from the bathtub. He wanted to rewrite some of it with me, but that's not the way this Bluebiird flies. Do not trust those who try to rewrite you when you're in a vulnerable state. Don't let anyone correct you when you are raw. There are no corrections in truthfulness just as there are no rules in emergencies.
'Sailor'
The first song I wrote for Bluebiird that I really, truly believed in was 'Sailor'. There were many before it, but something about its stream-of-consciousness lyrics made me want to finally share it. I sent drunken voice notes to my friend, Nathan, for many years. I've written many songs about Nathan because he is so very easy to write about. He is an onion of wisdom and love and a huge reason why I took this leap into sharing music on a larger scale. Having someone who believes in you fully is the greatest gift life can give. His belief and exasperated joy for even the most solemn songs make me push myself to write more and more frequently. To spend money on electronics to help me record things better. To reach out to those people I trusted the most to ask for help in making it real. My long-time friend, drummer, and now manager Nik was the fuel to the Bluebiird fire. We recorded in each other's homes in between him going on tour for other bands and in between me working at my day job on a sitcom.
'Good Girl'
'Good Girl' is truly the heart of this album. I did not write it about anyone specifically, rather it was more so based off a general feeling of not being enough for someone. I was always too much of something or not enough of something else. I desperately wanted to bend myself into that comfortable space in the middle, that place where everything is balanced and well fitted for love. But who are we kidding? No one is well fitted or ready for love. It just happens. And hopefully next time it will happen when I am at my most extreme states of being so that I can journey to the middle together with someone.
'Honey Heartbreaker'
'Honey Heartbreaker' is the other side of the coin. It's an apology. I think it's the perfect last track to this record because it was chronologically the last song I wrote out of the five and it told a story of me being in a slightly better place from the worst I've felt the freest; this album tallies my journey back to myself and feeling okay with being on my own. When I loved you, I felt trapped with expectations but now that I'm free I feel ripe with hope.
'Lie Lie Lie'
'Lie Lie Lie' was originally a song called 'Something To Lose'. The chorus went something like 'I'll give you a call if I feel like I need something to lose.' After pushing these lyrics uphill for an entire afternoon I simply muted the chorus, started a new track and 'I hope you like a liar with her eyes closed shut' popped out. And I worked from that place instead. It was always going to be a song about women taking control in a male-dominated world, but I'm glad it changed into a more deliberate and truthful chorus. I hope you like a woman who used to close her eyes and lie because now she's a woman who has her fists up and tells the truth.
intro by Kelsey Barnes
Check out Bluebiird's debut EP When I Loved You below!