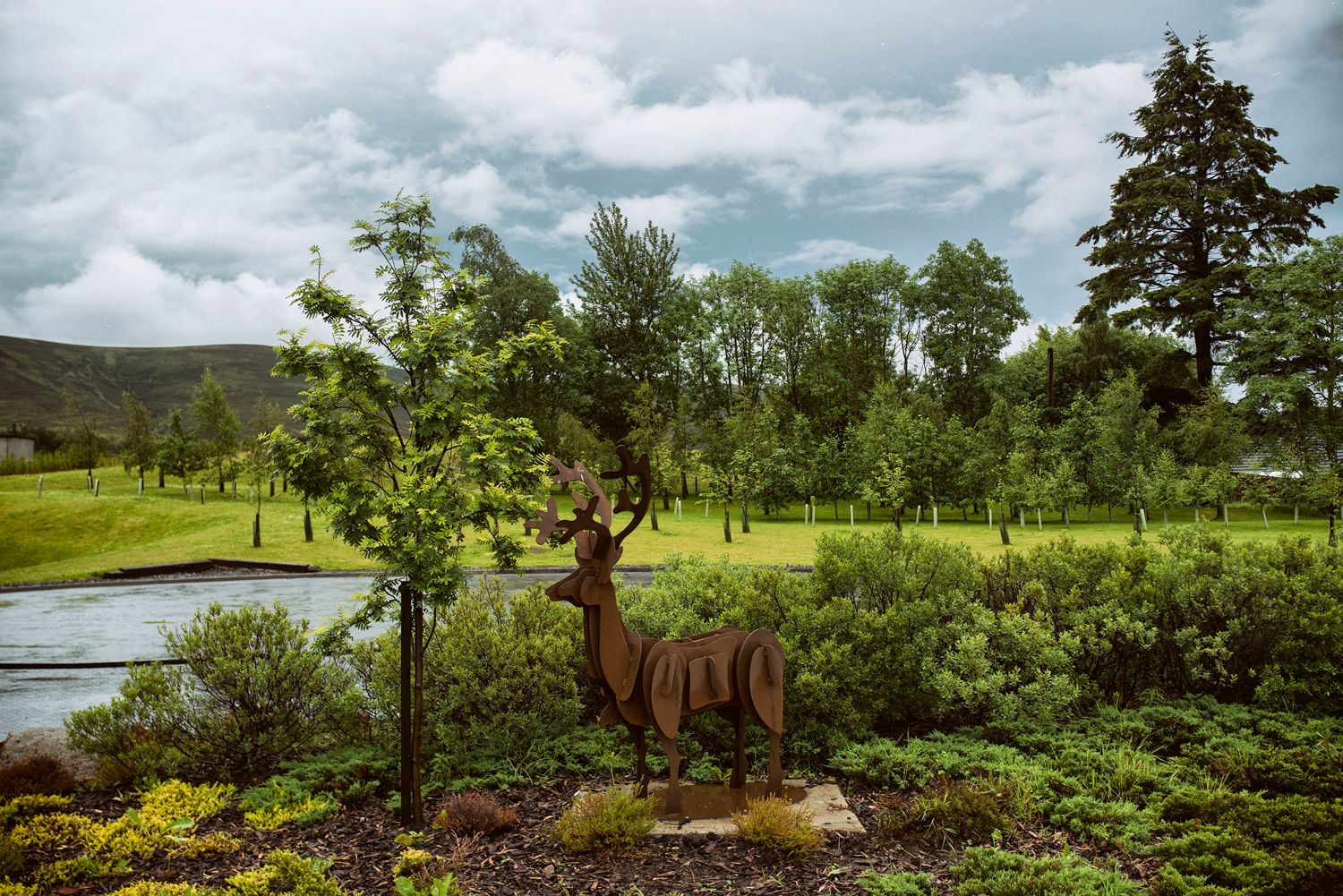 Caorunn Gin & Balmenach Gin Distillery
Upon arriving at the Muckrach Country House Hotel, you're quickly met with a comforting, scenic, and convivial atmosphere.
Located in Aviemore, Scottish Highlands, the country house hotel is surrounded by a breath-taking landscape of the Highlands country side. Family run and elegantly traditional in its décor, Muckrach shies away from a typical contemporary coldness often experienced in modern hotels. The quaint hotel is a usual stay for visitors of the Balmenach Gin Distillery, home of Caorunn Gin.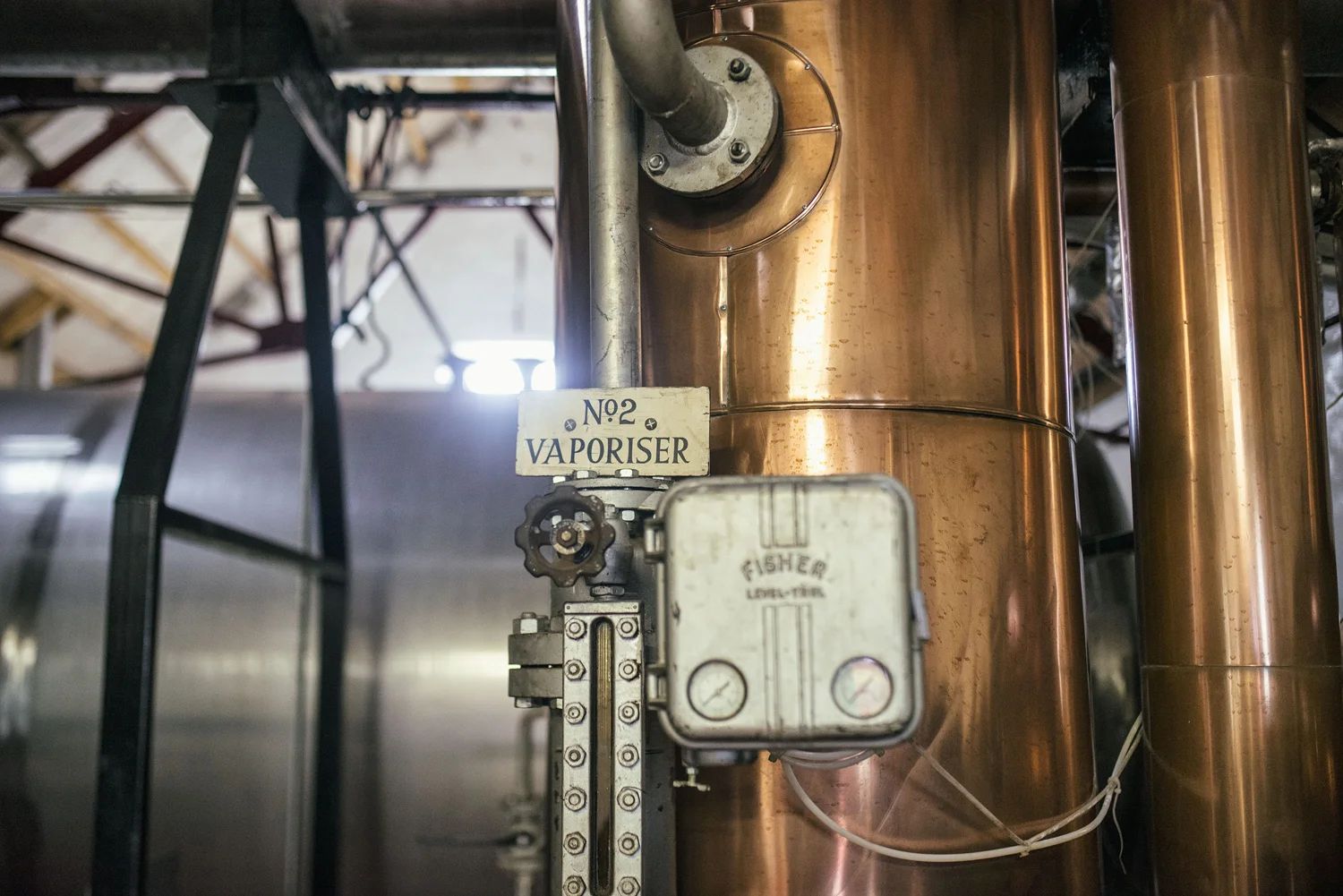 Handcrafted in small batches, Caorunn Gin is made in a unique Copper Berry chamber. The gin's distinctiveness derives from its use of 5 locally-foraged botanicals that include dandelion, heather, bog myrtle, rowan berry, and Coul Bush apple in addition to the traditionally used gin botanicals.
Caorunn's tasting notes are reminiscent of the air of the Highlands: crisp, clean, and floral with a hint of fruitiness, garnished best with red apple. It's five-pointed star symbol, crafted on the bottom of the bottle, represents its five unique botanicals. The gin finds its name after the botanical, rowan berry, used historically in Celtic medicines.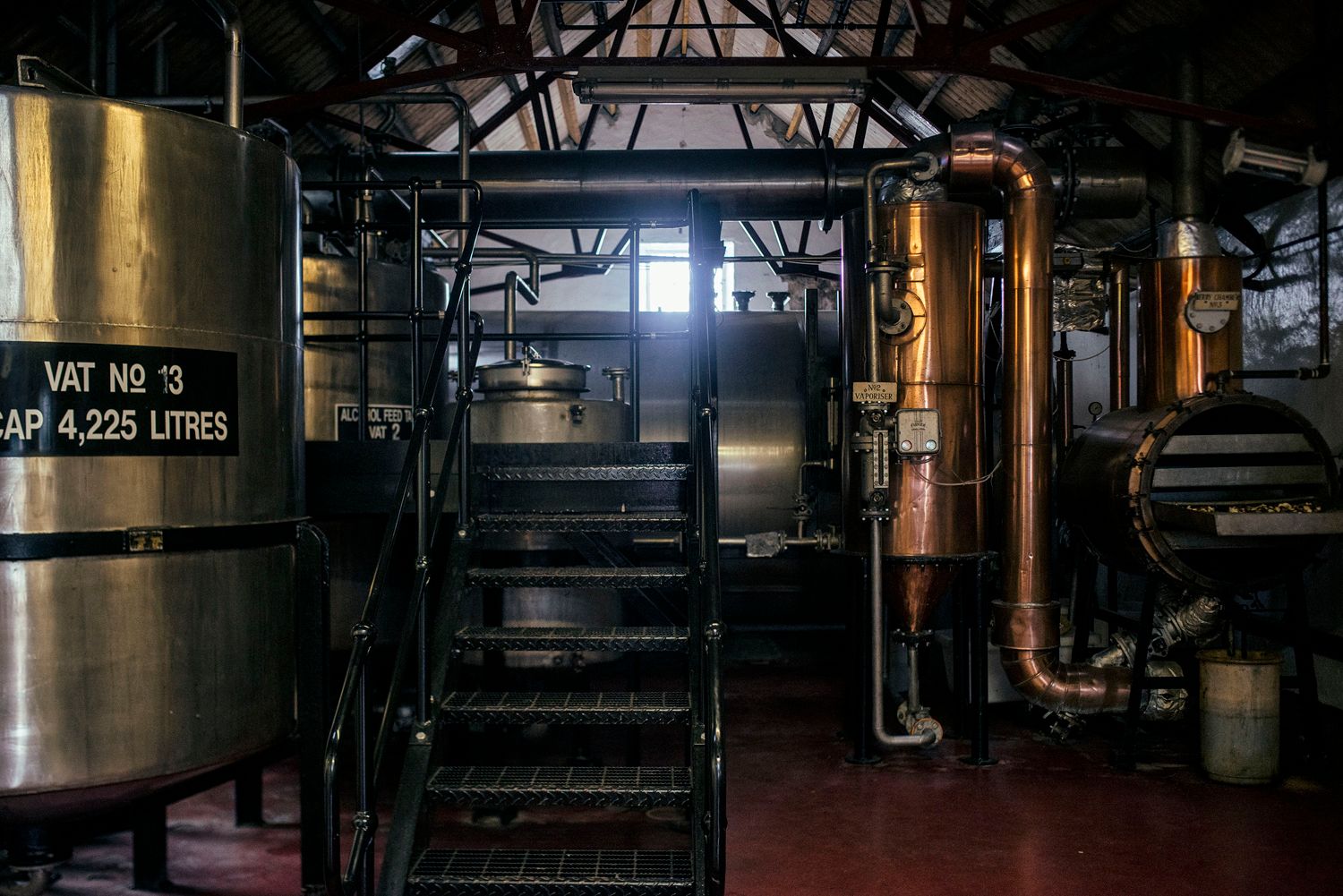 Caoruun hosts intimate gin tasting tours at the Caorunn Gin Plant, located at the Balmenach distillery, along a backdrop of the stunning Highland views of Speyside's rolling hills. Led by Highland Gin Master, Simon Buley, the tours offer an informative and in depth look at the unique craft process of this Scottish gin. The tour's nosing and tasting session gives gin lovers a chance to delve into the aromatic properties of Caorunn's 5 unique botanicals, all grown in the scenic surrounding countryside. Visitors are also given the unique experience to view the production process of the world's last working Copper Berry Chamber, built in the 1920s. With the chamber's four large trays, Caorunn's botanicals are spread out, allowing the vapors to pick up the flavors in a long, slow process.
Launched in 2009, Coarunn has marked their 10-year anniversary with their first flavoured gin: Caorunn Scottish Raspberry. The crisp taste of the gin is complemented by the lightly sweetened addition of Perthshire raspberries. The anniversary has also inspired the launch of Caorunn Highland Strength, the company's highest strength yet at 54% abv, with strong spicy notes of pepper and juniper. Fans of Coarunn were anxious for a higher strength gin and are in for a fabulous surprise just in time for summer. Caorunn Highland Strength has already been awarded a Double Gold medal at this year's International Spirit Challenge. In addition to Highland Strength, Scottish Raspberry, and the Small Batch Scottish Gin, Caorunn also has available the Travel Retail Exclusive, Caorunn Gin Master's Cut.
Caorunn tours at Balmenach are hosted for a maximum of 6 people, £10 per person. Opening hours are 11:30 am, Monday to Thursday.
For booking or general information visit www.caorunngin.com or contact + 44 (0)1479 874933 and [email protected].