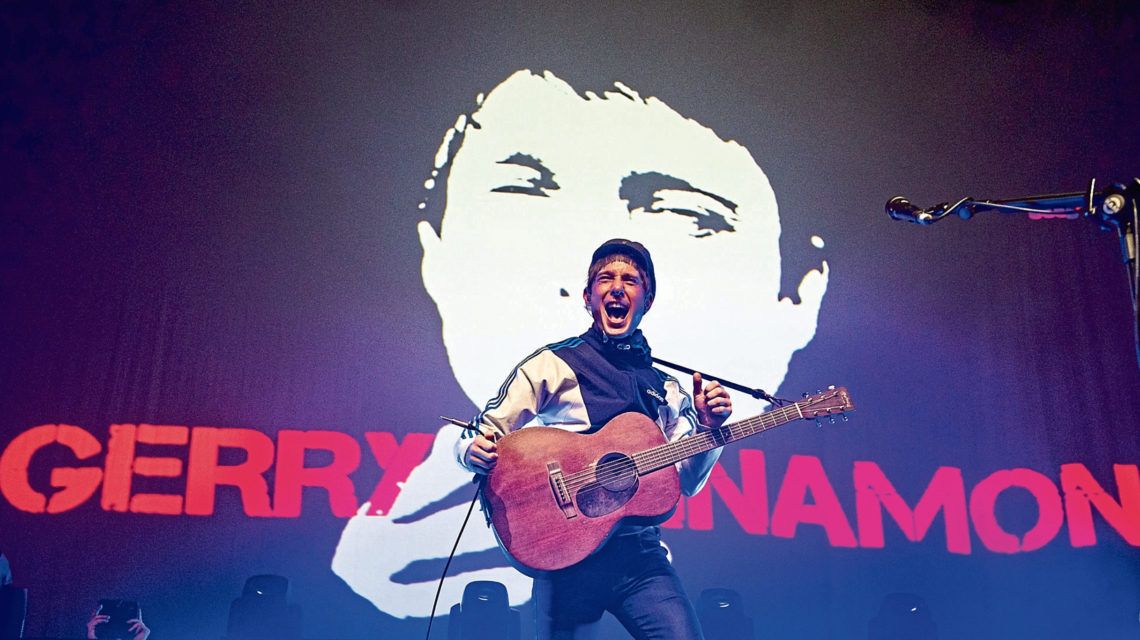 24 Hours in Aberdeen with Aloft Hotels
Aberdeen; it's not the first location that springs to mind when deciding on your next gig destination. The 'Granite City' in the North-East of Scotland remains the country's third most popular city, where the Dee and Don rivers meet the North sea – from what I learnt from a pre-trip Google search.
But as of August 2019, Aberdeen is now home to one of Scotland's biggest event arenas P&J Live, with a capacity that holds up to 15,000 people. Though I can read your thoughts; Aberdeen remains quite the journey from…well, pretty much everywhere. That's why at a five-minute drive from the airport and just 500 metres from the new Aloft Aberdeen TECA hotel, the P&J arena may just persuade you to make the journey up north.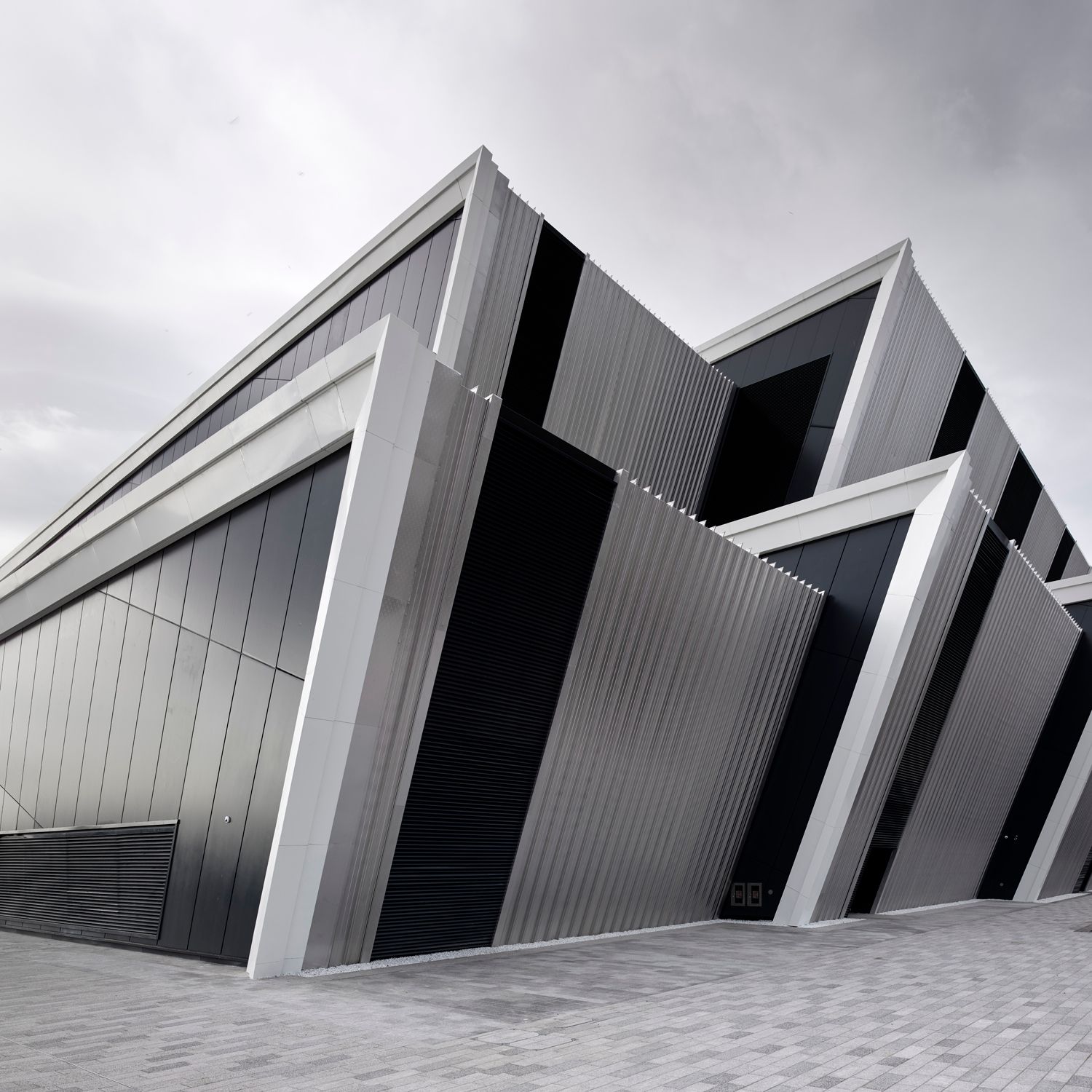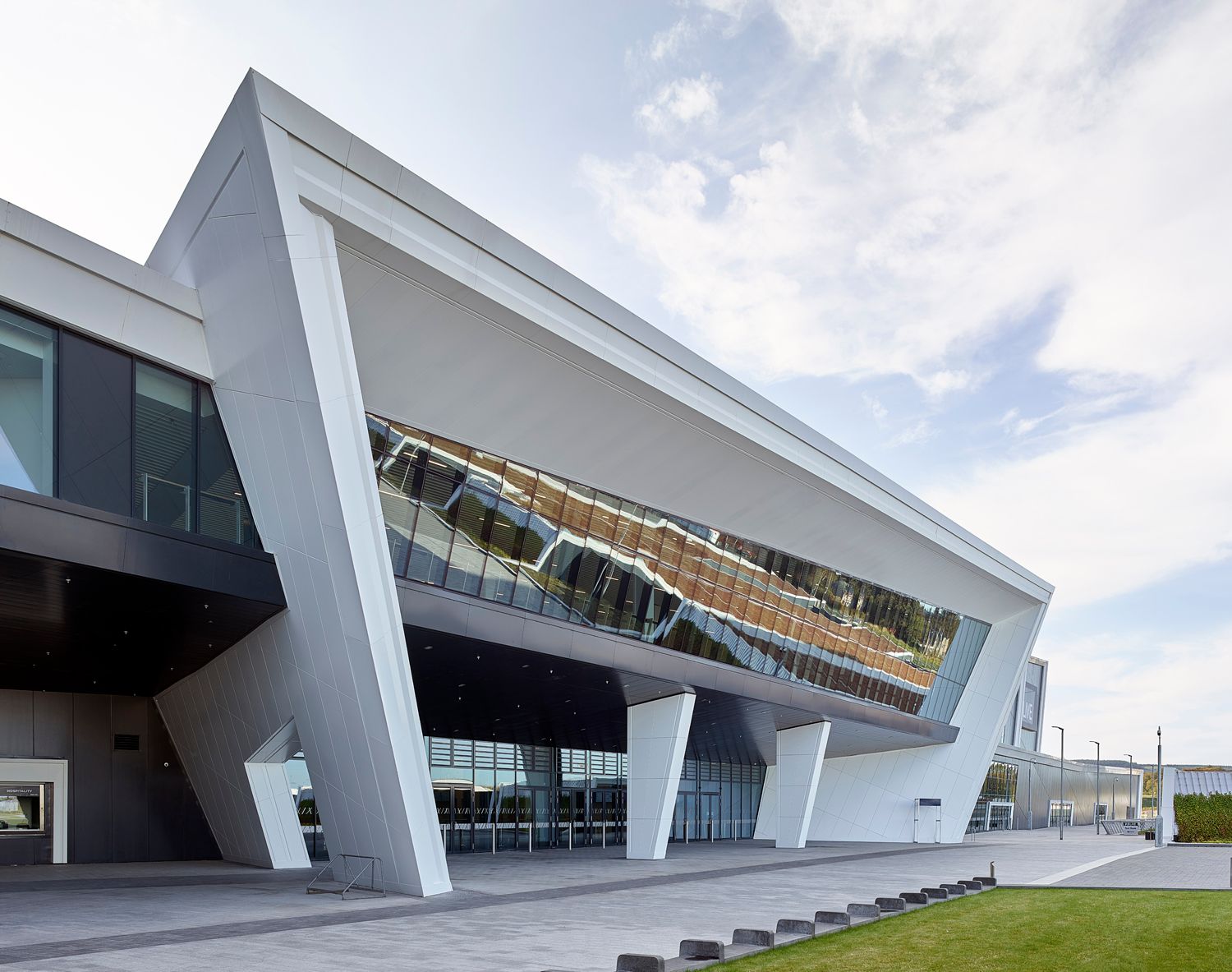 Owned by the Marriott group, Aloft Aberdeen TECA is one of its relatively new child prodigies; the next generation hotel group that holds a series of live music events and in turn provides a buzzing social scene – ideal for a pre and post-concert atmosphere. We were invited to try out the newly opened Aberdeen branch, the first in Scotland and conveniently parked next door to the arena. So, who better to see perform at the first fully sold-out concert at the P&J arena than the Scottish rising icon of the moment – well, second after Lewis Capaldi – Gerry Cinnamon.
Our journey for the night began on Saturday morning and was the smoothest, most stress-free trip I've experienced. From London Paddington, we caught the Heathrow Express (tickets £37 return), an easy 15-minute journey to terminals 1 and 3, and an extra five more to terminal 5 from where we departed. The hour and a half flight landed 30 minutes ahead of time, allowing us through the diddy airport and into a taxi for a five-minute drive to the hotel, all within half an hour. This tallied up our travel time to just four hours – not bad for Northern Scotland.
Our route to the hotel provided all the stereotypical preconceptions of what you'd expect Scotland to look like; never-ending fields filled with sheep grazing against a dull grey backdrop, along with the odd dainty postcard-perfect farmhouse in the distance. Though on a glance to the right, we were greeted with the towering corporate P&J arena, that although out of place was in no way obtrusive, with the main town of Aberdeen a further 25-minute drive away.
Upon arrival, we were greeted with energetic receptionists in an open plan living – bar area, reminding me of an overly opulent college common room – in the best possible way. That same social atmosphere was mimicked throughout the hotel layout; with textured walls lined with shared booths, ideal for grabbing a drink and socialising with strangers. Oversized plush velvet chairs with vibrantly coloured pillows sat next to coffee tables, placed nonchalantly throughout the lobby. Everything was arranged around one obvious focal point to the hotel; the bar.
More private, cornered sofa areas had homely help yourself bookshelves, dressed with Instagramable nic nacs and looked straight out of a MADE showroom. The kitchen area to one side remained open throughout our stay, serving snacks around the clock for merry concert attendees – the pulled pork and apple jam baps are everything you could dream for post-concert blues – as well as an optional continental breakfast.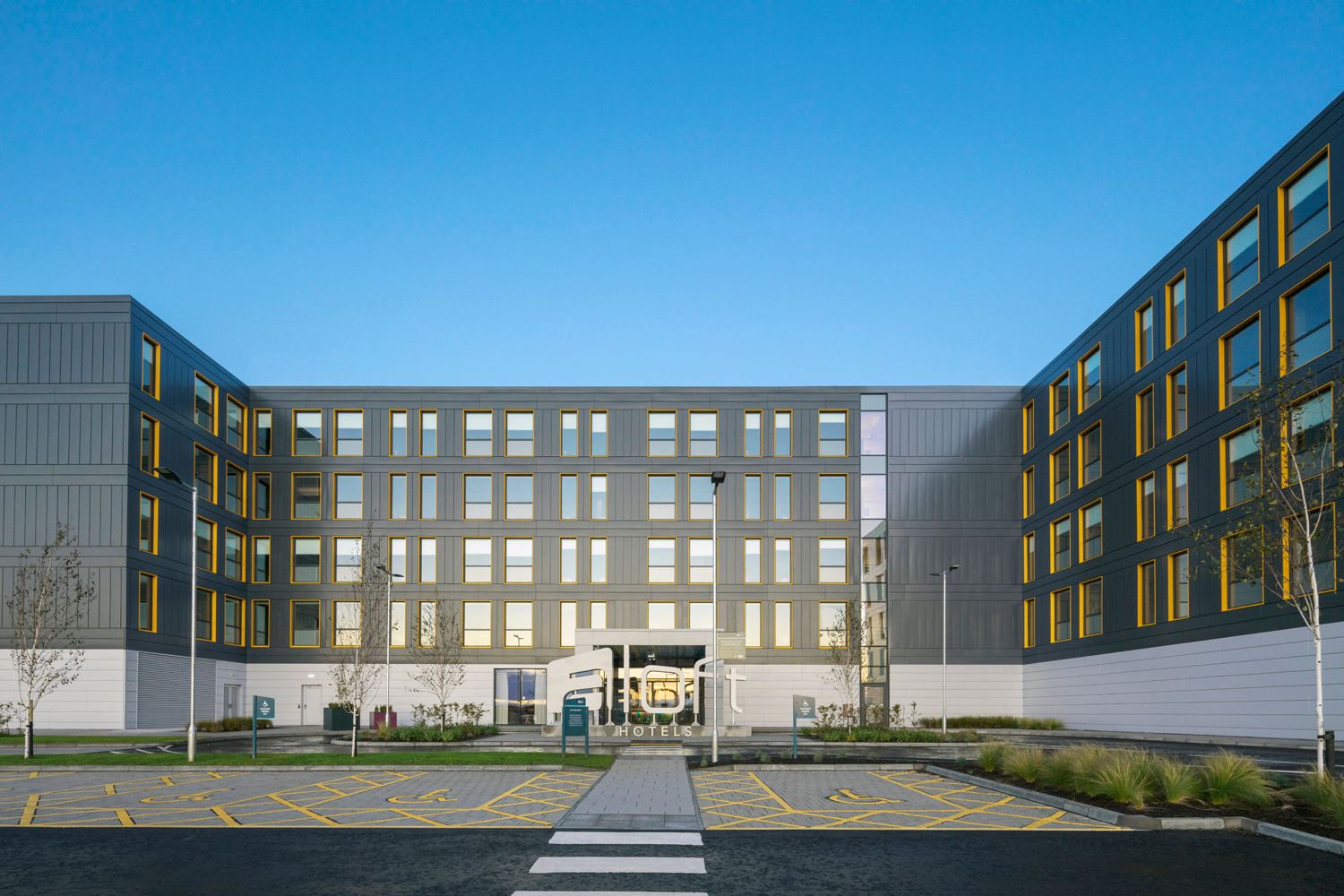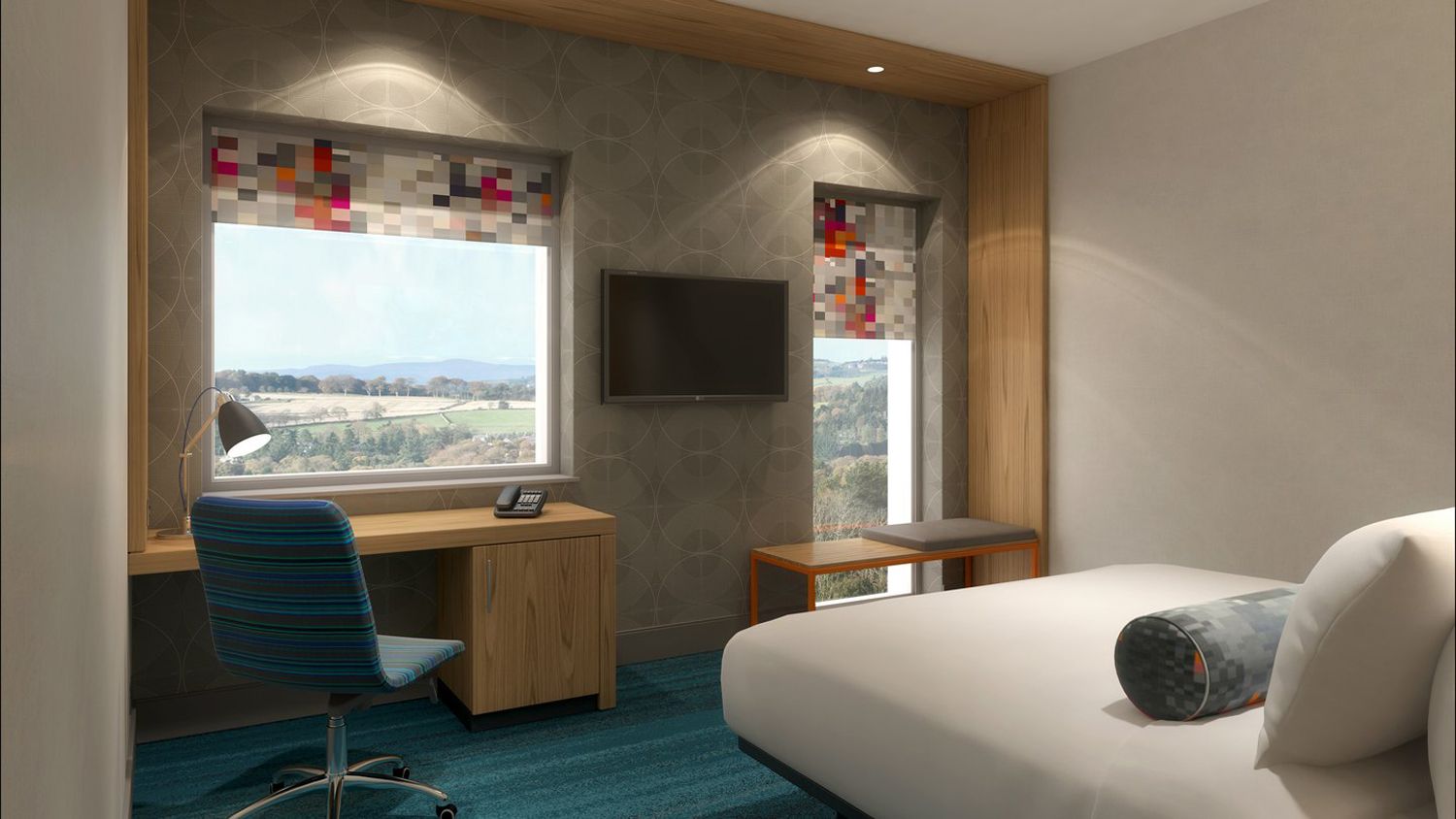 Prices for a night at the Aloft Aberdeen TECA start from £84 a night, with a twin double bedroom (pictured) averaging at £96 for the night.
Our twin hotel room provided everything we needed; blackout curtains and two plush sinking beds – resulting in us sleeping until 11am the following day; note, definitely the beds, not the alcohol. We were greeted with welcome goodie bags of ALOFT hotel water bottles, notebooks and mini locally brewed House of Elrick gins to set us up for the night ahead.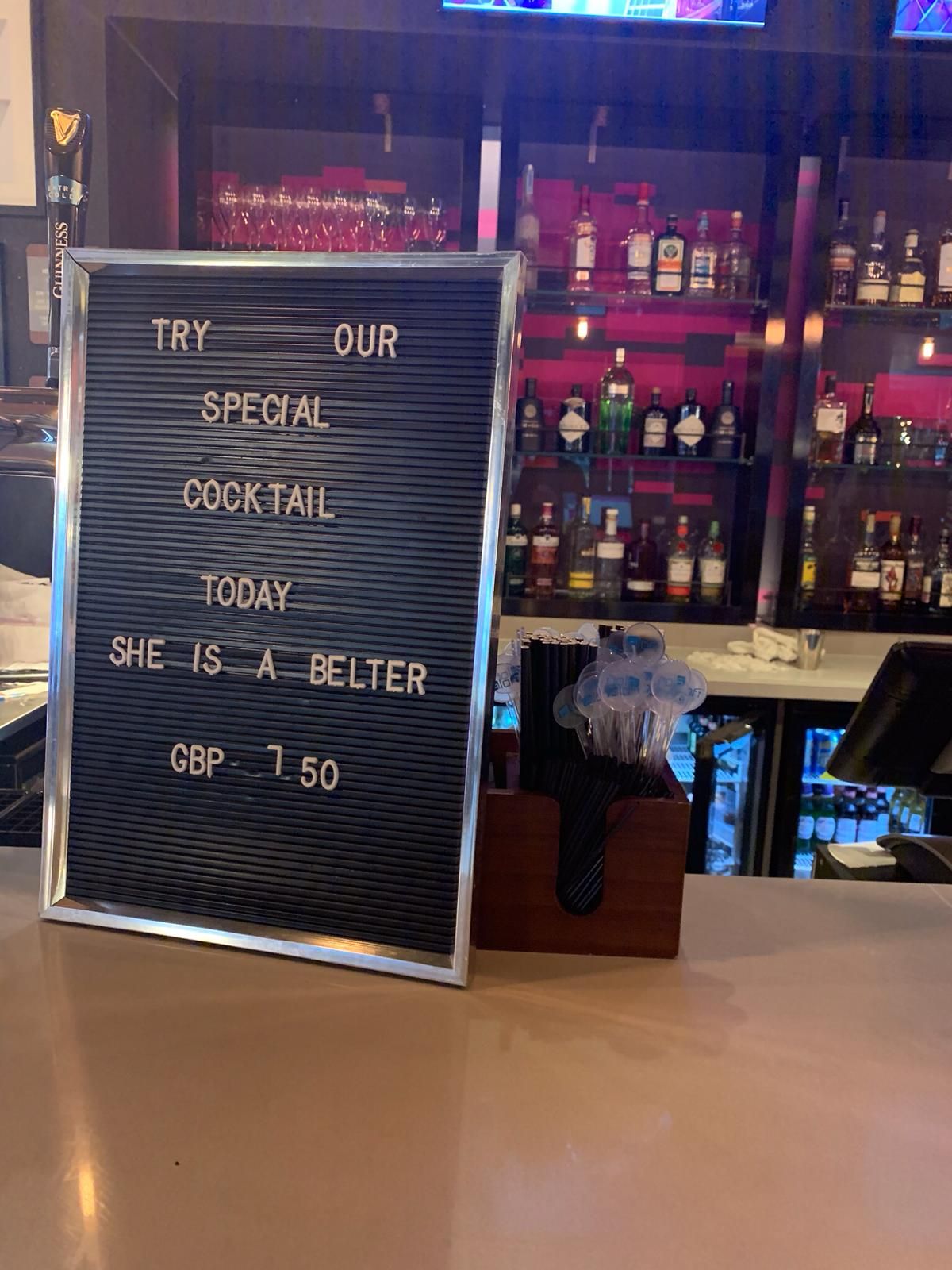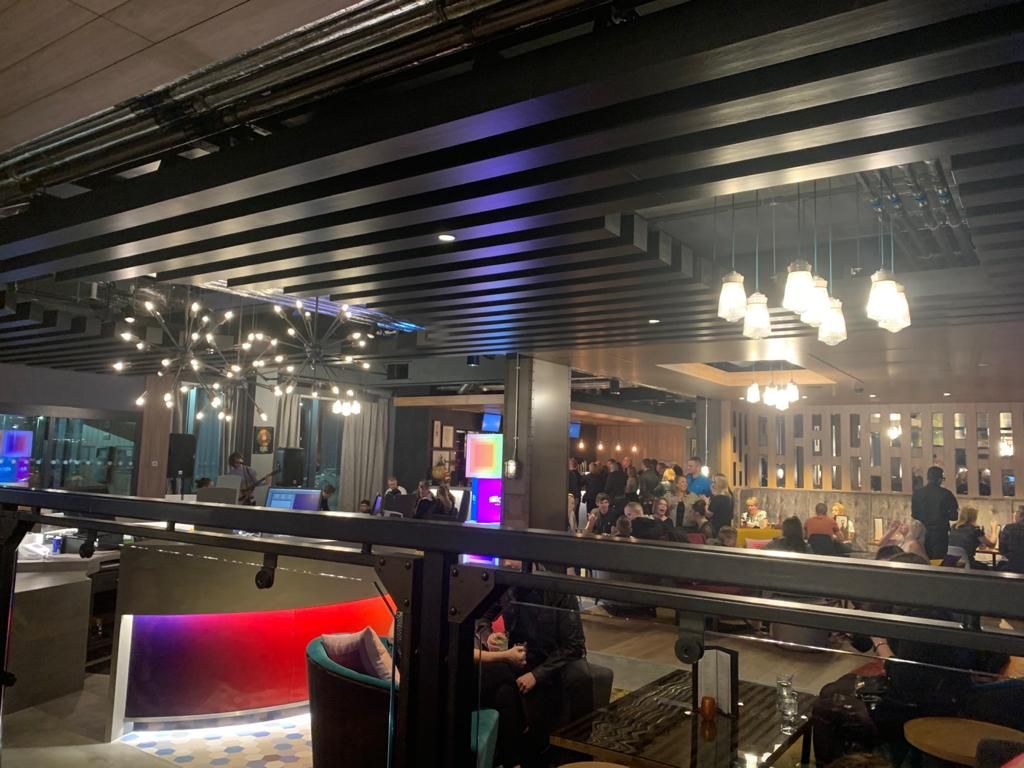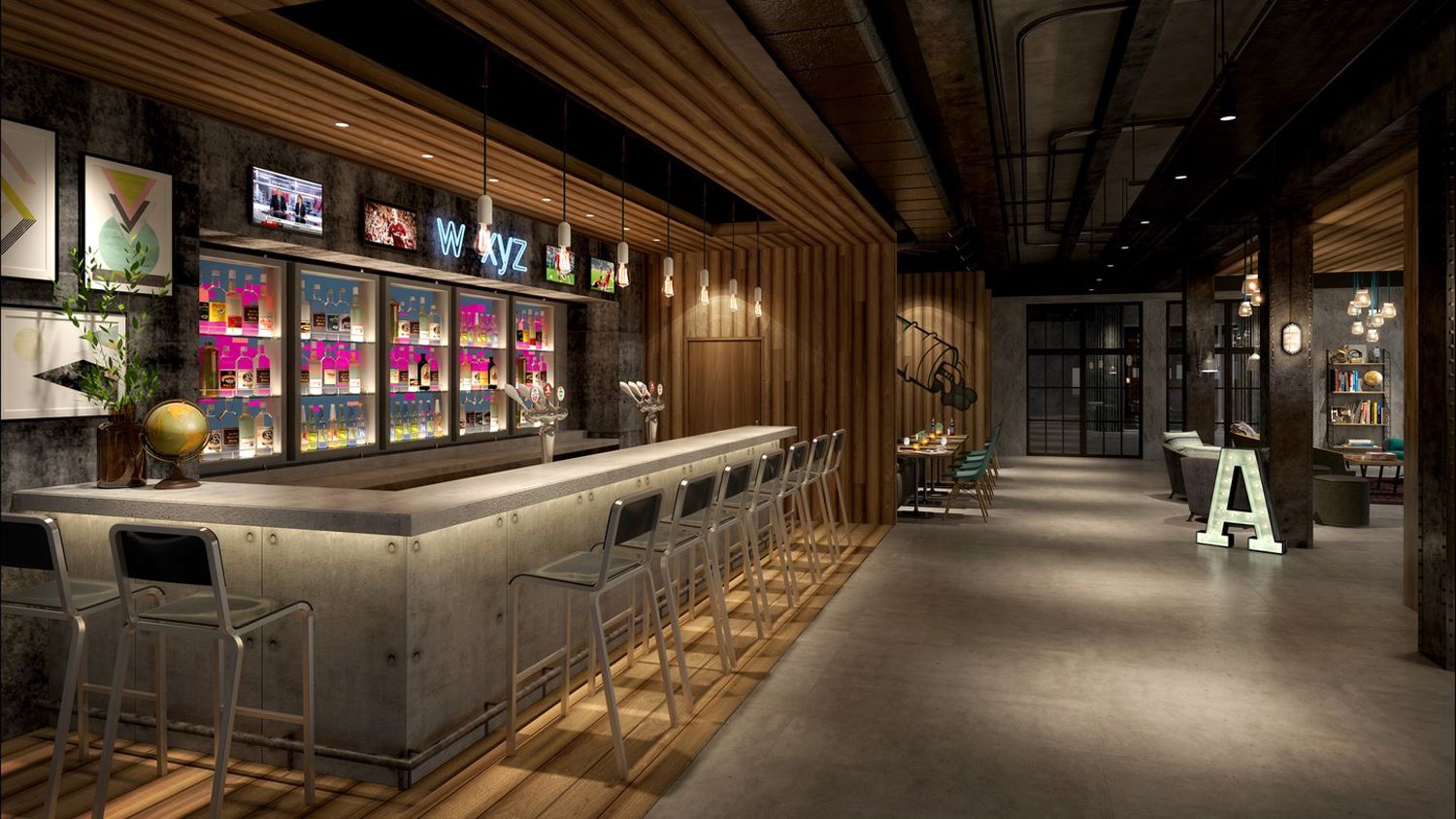 At the bar downstairs, we officially felt a million miles from London as we paid £5.50 for a small glass of Pinot Grigio and £5 for a pint of Amstel. Though regrettably, I ordered some overly sweet rose wine that tasted more like Ribena than the light and fruity concoction I'd been promised. We snacked on cheesy nachos with guacamole whilst Cinnamon's album played on repeat, cosying up in a corner to observe his fans flock in. It became clear that unsurprisingly, everyone staying at the hotel was here for the concert. From a gaggle of Mums and their teenage girls who'd brought along their thick stick on eyelashes, to a group of older men chanting at the bar – clearly here for a mosh pit rave – we were briefed about the hardcore Scottish fans and observed the broad range of supporters Cinnamon had attracted.
The menu for dinner was as expected – simple, easy pre-gig food; with stone-baked pizzas and 'dirty' burgers and fries, costing between £12 and £14. I had a spiced lamb burger with beetroot, caramelized onions and tzatziki sauce in a brioche bun with sweet potato fries – fairly decent for the price. My friend had a buttermilk chicken 'waffle burger', with a disappointingly dry waffle in replacement for brioche. We had already begun eyeballing the pizzas; magnificently cheesy with a thin crust – we'd be back for one later.
At around 7pm, we were treated to some live music from up and coming local talent, a regular event at Aloft hotels across the world. A shaggy-haired Alex Turner look-alike soon began strumming his guitar, belting out sing-alongs from Wonderwall to Ed Sheeran's 'Shape of You' – that really won the crowd's approval that had formed in the lobby. A woman in what looked like her boyfriend's shirt accessorised with a 2003-styled chunky black belt took to the dance floor, grabbing fellow concert fans who were more than happy to play the boyfriend for a brief moment. Deciding mid-song she no longer was a One Direction fan, she staggered off to the bar. I wonder if she ever made it to the concert.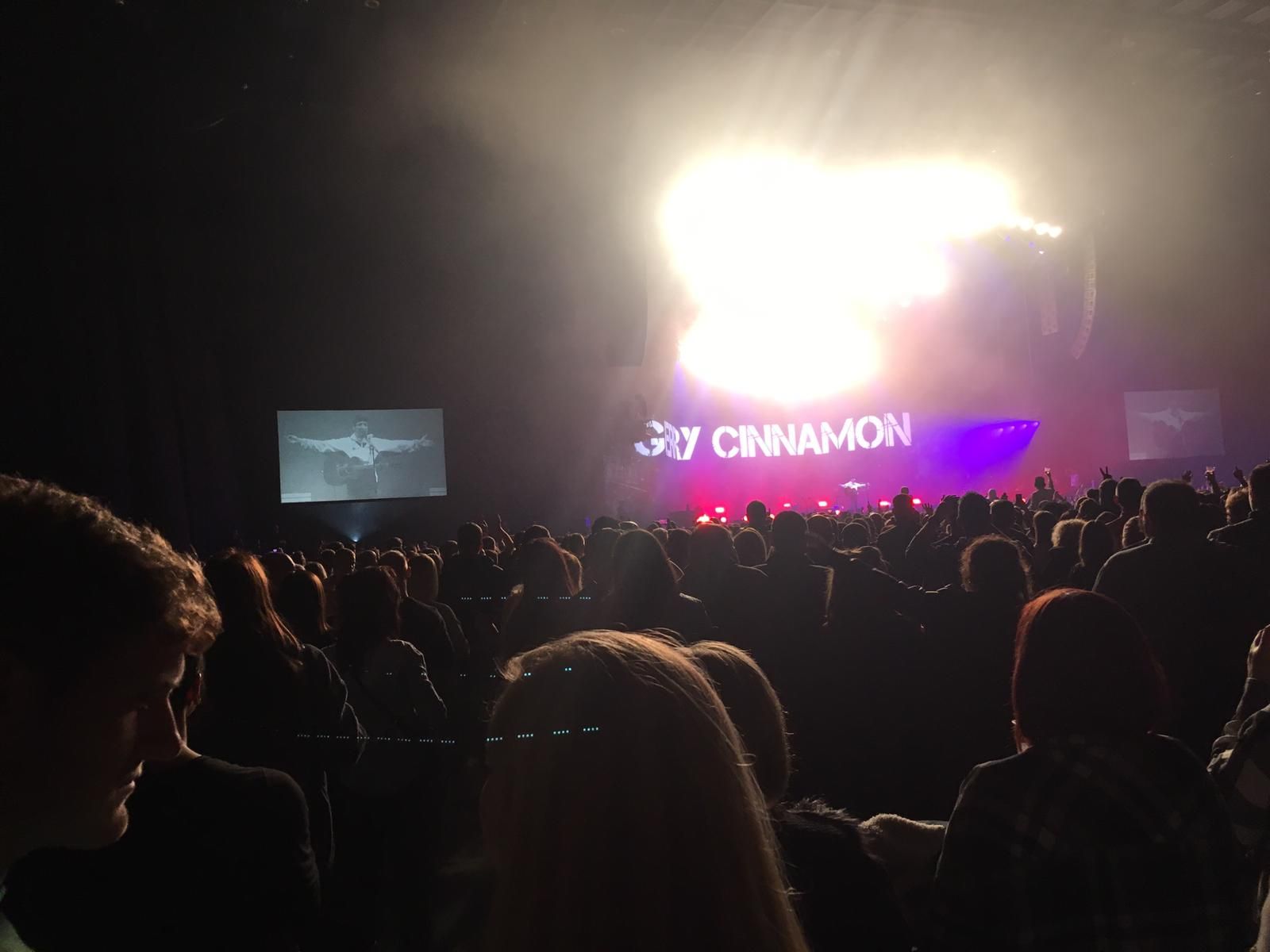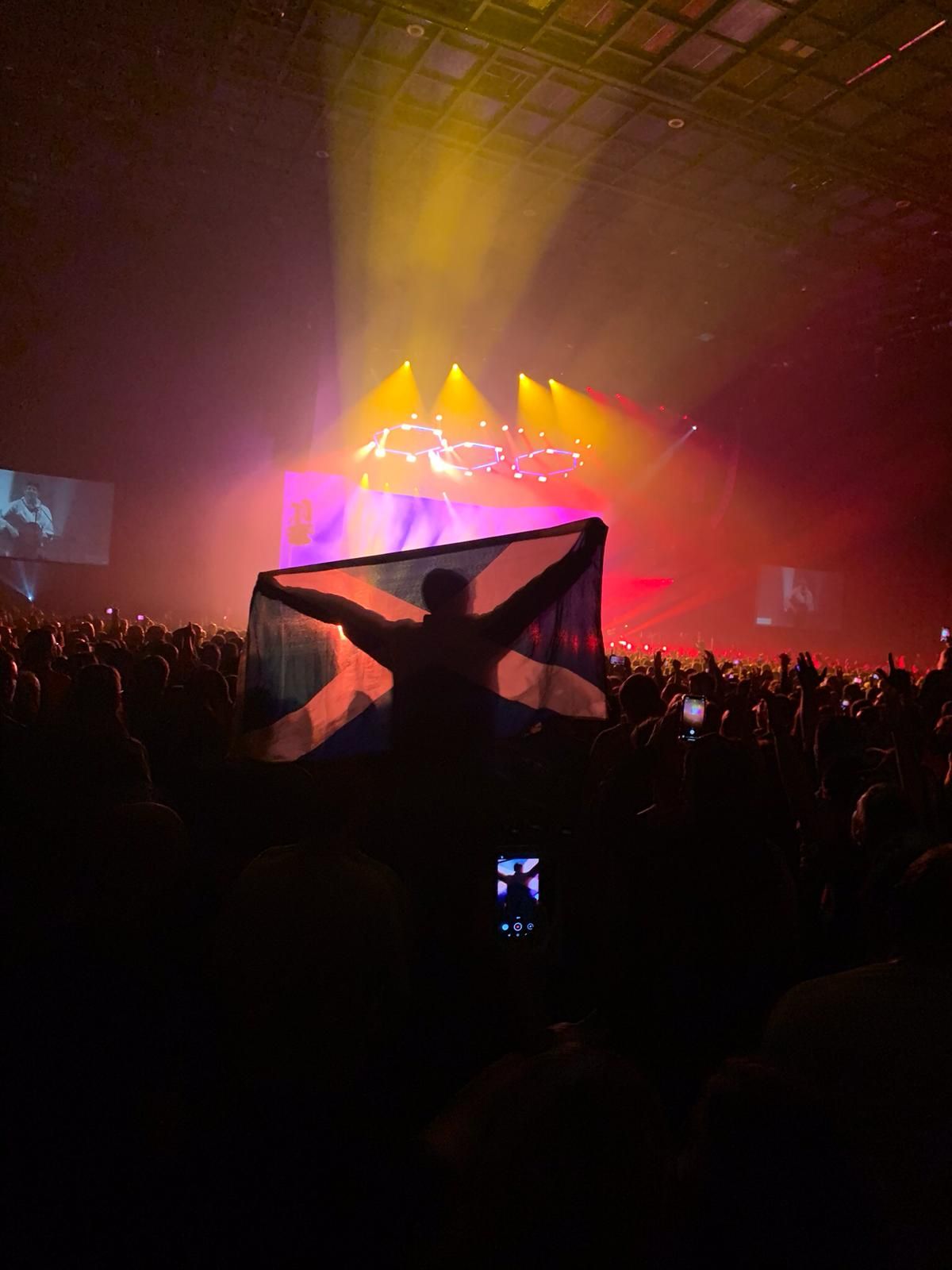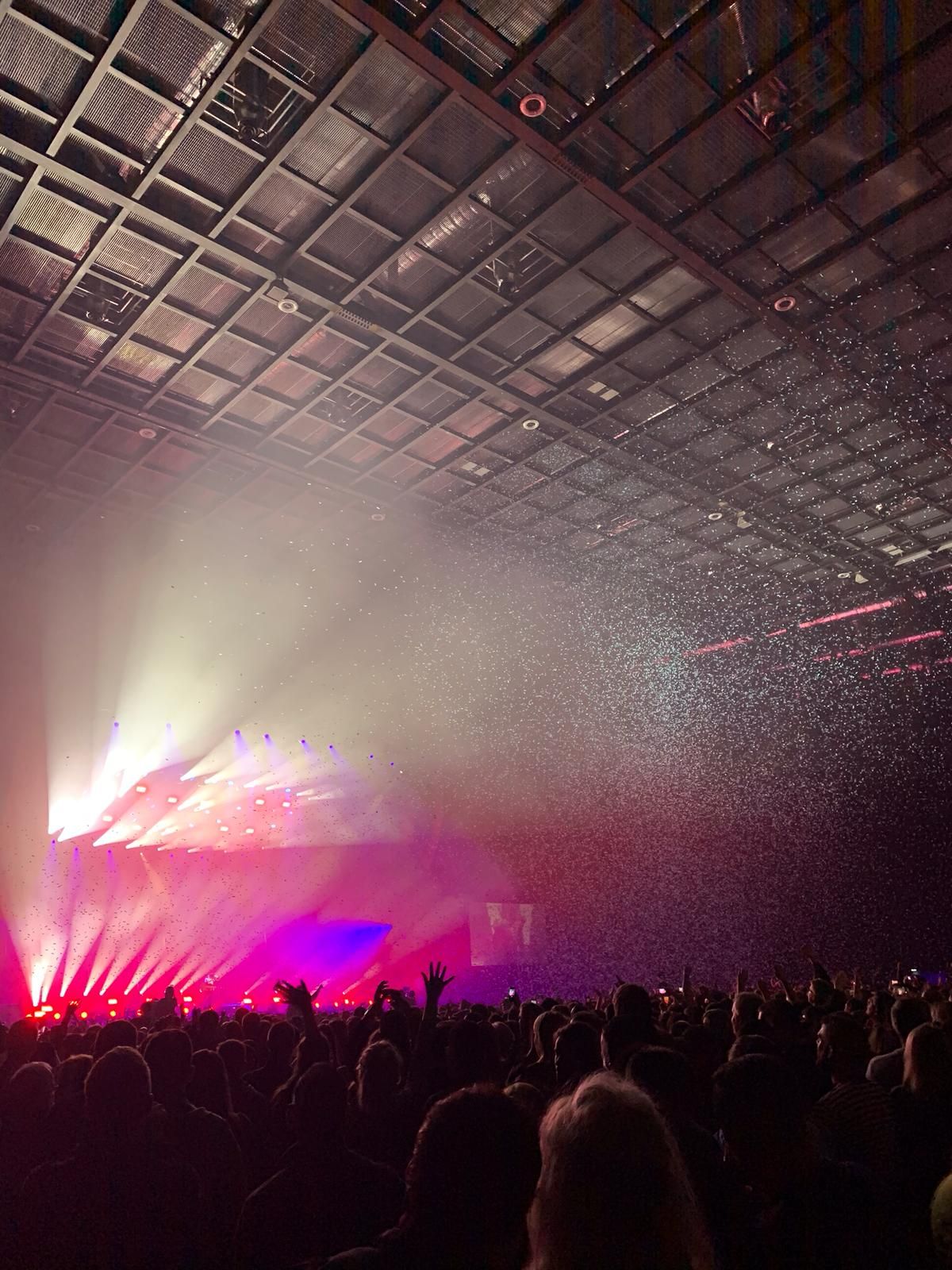 I've never seen a crowd like those that attended the Cinnamon concert at the P&J – the moment it seemed the whole of Aberdeen was waiting for. If a few weeks ago you'd asked me who the man was, I would have most probably guessed a retired snooker player. Now, I can name his new album [The Bonny, release date April 10th, 2020], full name [Gerry Crosbie] and proudly confess to being a Cinnamon fan. Everything from his energetic presence to the well-synced light display made his performance a real 'Belter'. In his classic newsboy style cap and adidas parka ensemble, ready for whatever Scottish weather hit him, Cinnamon certainly put on a show.
As the Scottish heavens opened, we ran back to our hotel – a brisk 5-minute speed walk away from the arena where Cinnamon fans continued their evening. The long queues at the bar are about the most disappointing aspect to our Aloft Aberdeen TECA visit – that and the fact that the pizza's we'd been eyeballing was no longer being served. However, crisps, pulled pork baps and gin & tonics made a good enough replacement, as we debated and quickly decided against a trip into Aberdeen's town centre at 1am.
After a dreamy undisturbed night's sleep, we sauntered downstairs for an 11am check-out fearing we'd missed breakfast. We quickly become animated to find the king of continental breakfasts was still being served – and had everything. From danishes and toast to a multitude of cereals, yogurts, cold hams and cheeses – even a waffle machine, our hunger was satisfied – all for approximately £20 per person, an optional add-on when booking your room.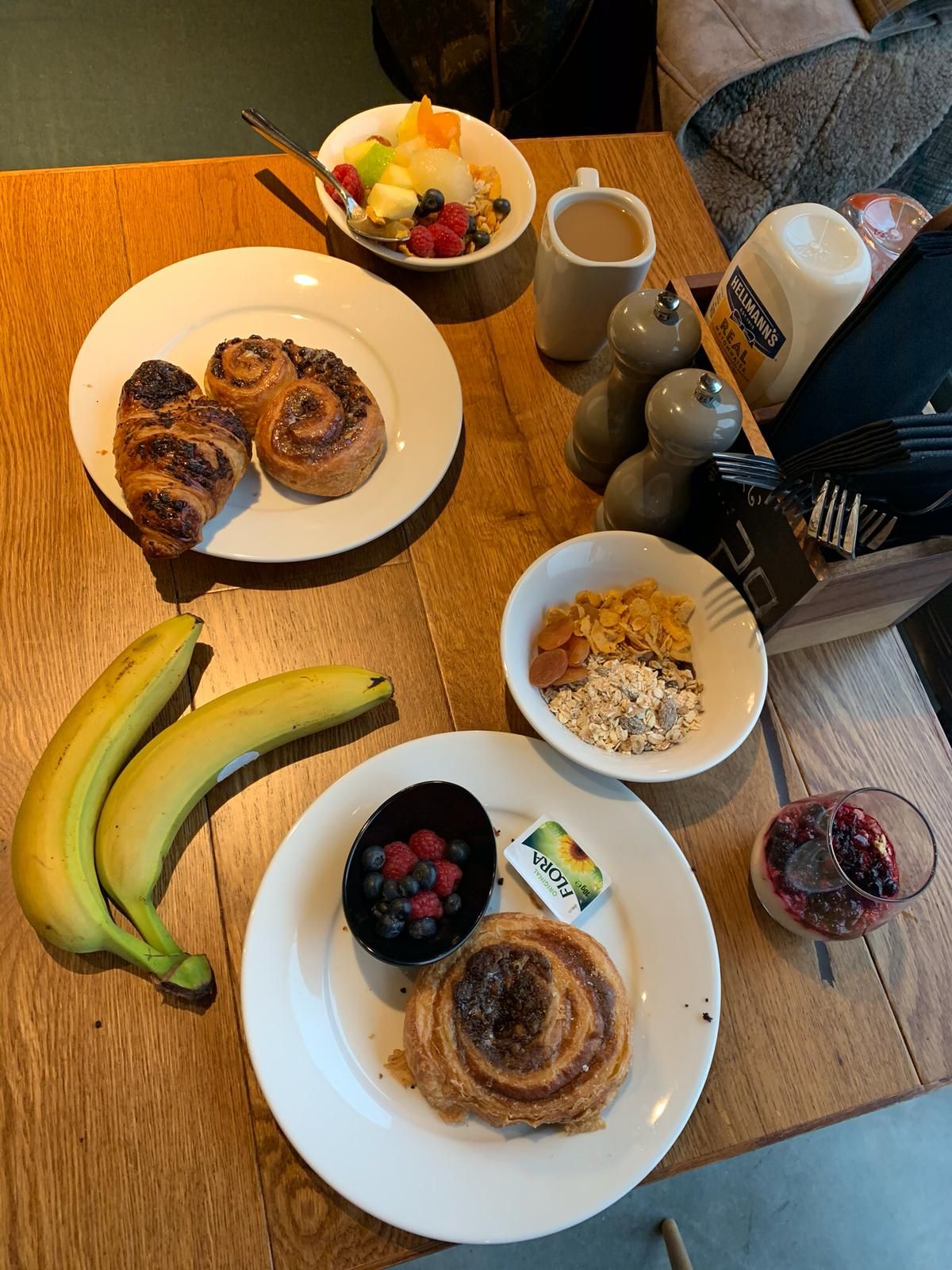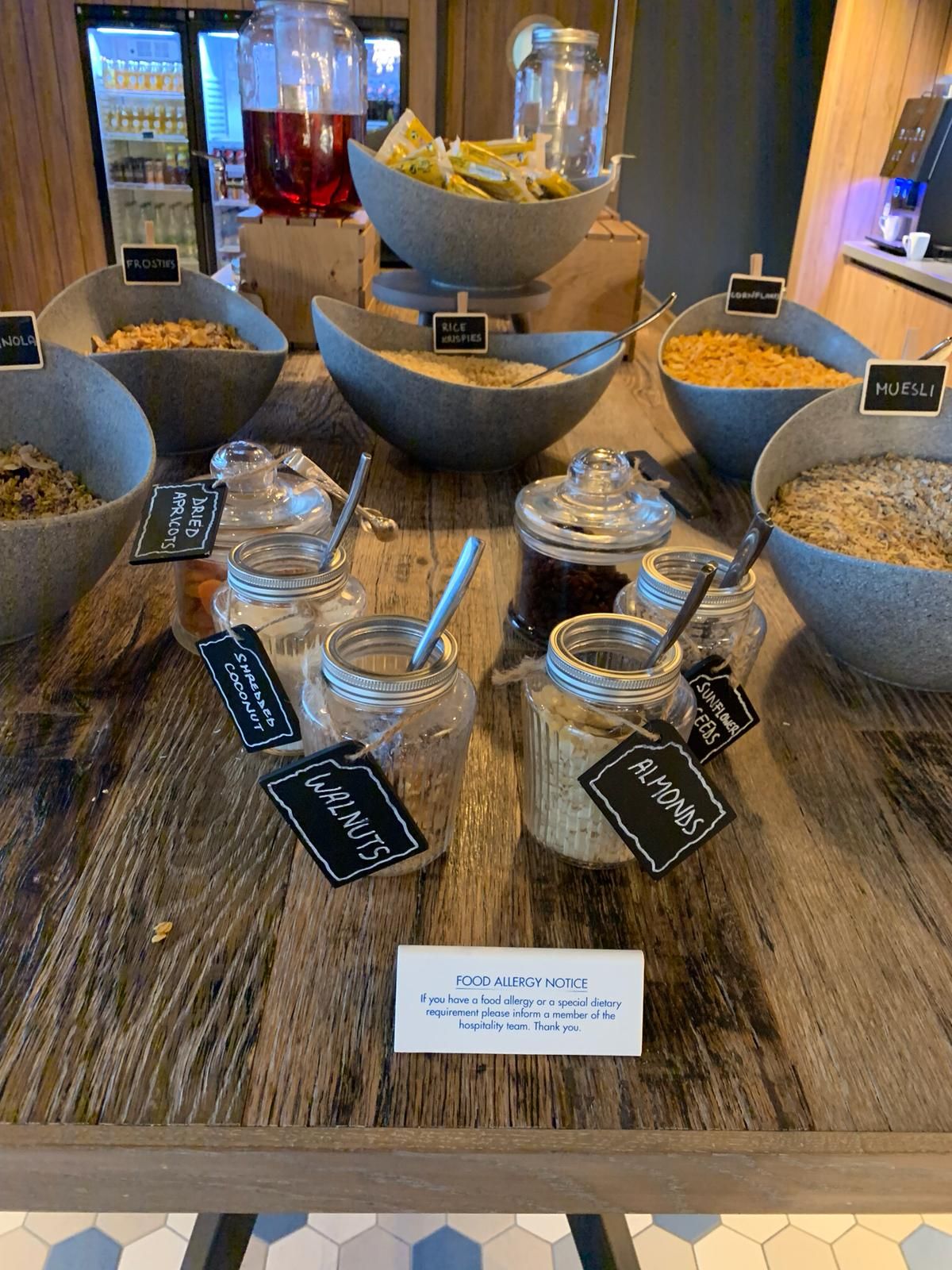 Within half an hour of leaving the hotel, we were at the airport and through security, waiting to board our flight – not even near to needing the two-hour window we'd been suggested. Our 24-hour trip to Aberdeen – without even going into Aberdeen's city centre – was complete. For simplicity and ease, not to mention for the best atmosphere, the P&J Live may just be our new favourite gig spot in the North. Ensure to book your flights in advance when buying your gig tickets and you can get a deal cheap as chips – we found return EasyJet flights to Aberdeen for £50. The easy hotel to arena access from Aloft Aberdeen TECA as well as the short journey to the airport allows you to avoid the busy city centre, making the journey and experience well worth the trip.
For the latest on Gerry Cinnamon, visit www.gerrycinnamonmusic.com 
For booking at Aberdeen's Aloft Aberdeen TECA, click here.
words by Miranda Bunnis