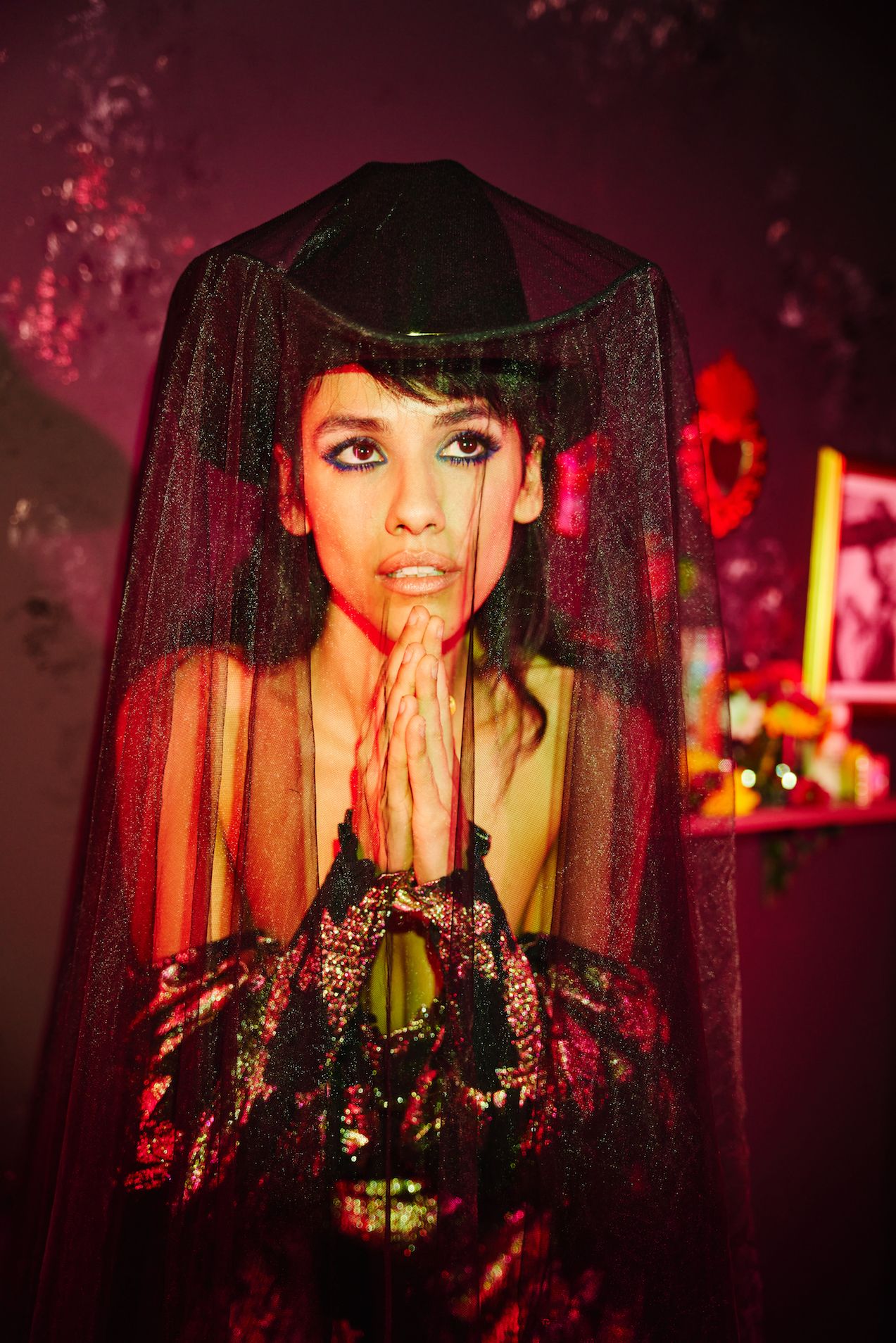 Charlotte OC – Mexico – Premiere
In the lead up to her upcoming album Here Comes Trouble, Charlotte OC – the British songstress hailing from Blackburn – has released her brand new single Mexico.
The track taken from the new album follows the release of 2020 EP Oh The Ecstasy, Oh the Agony. As well as a string of singles Charlotte has released throughout this year.
Hidden behind a somewhat uptempo beat the lyrics tell a story of the moment Charlotte realised her then relationship was falling apart Charlotte says of the song "I wrote this song when my boyfriend at the time was away with work and we weren't speaking much. I missed him alot and wasn't getting much from him, so this song is what I wished he was saying to me, but in reality he wasn't saying a lot."
The track is one that you can definitely bop your head to and for its lyrical content gives you a moment of relatability that I'm sure many people can relate to. Taking a different shift from Bad News but somewhat staying within the same vein.
Giving a flavour of what is to come on the album due for release on October 15th. Speaking of its conception Charlotte notes "In the space of 2 months, everything that had once been, was no longer. My heart had been broken in a way I could never have imagined. This resulted in me partying too much, not sleeping , hardly eating and smoking like a chimney. Self destruct mode, activated. I felt totally lost in space and nobody could bring me back to earth. Through this dark time I was forced to acknowledge things about myself, and sometimes not in the most positive way. This is me self-deprecating, this is me standing up for myself , this is me madly in love , horrifically heartbroken, angry , this is me praying to a god i don't believe in about a life I couldn't lead, because I had nothing left to lose I could not have made this album without the love and support I received from my producer, Couros, and the small bunch of co-writers I collaborated with on some of these songs. They picked both me and this album from the depths of darkness and helped me expel the demons into my work."
Due to take the stage at London's The Old Blue Last on October 7th fans won't have to wait long to experience this live. 
Mexico by Charlotte OC is out now and is available on all streaming platforms.  Follow via @charlotteocofficial
By Seneo Mwamba
Photography Maximilian Hetherington