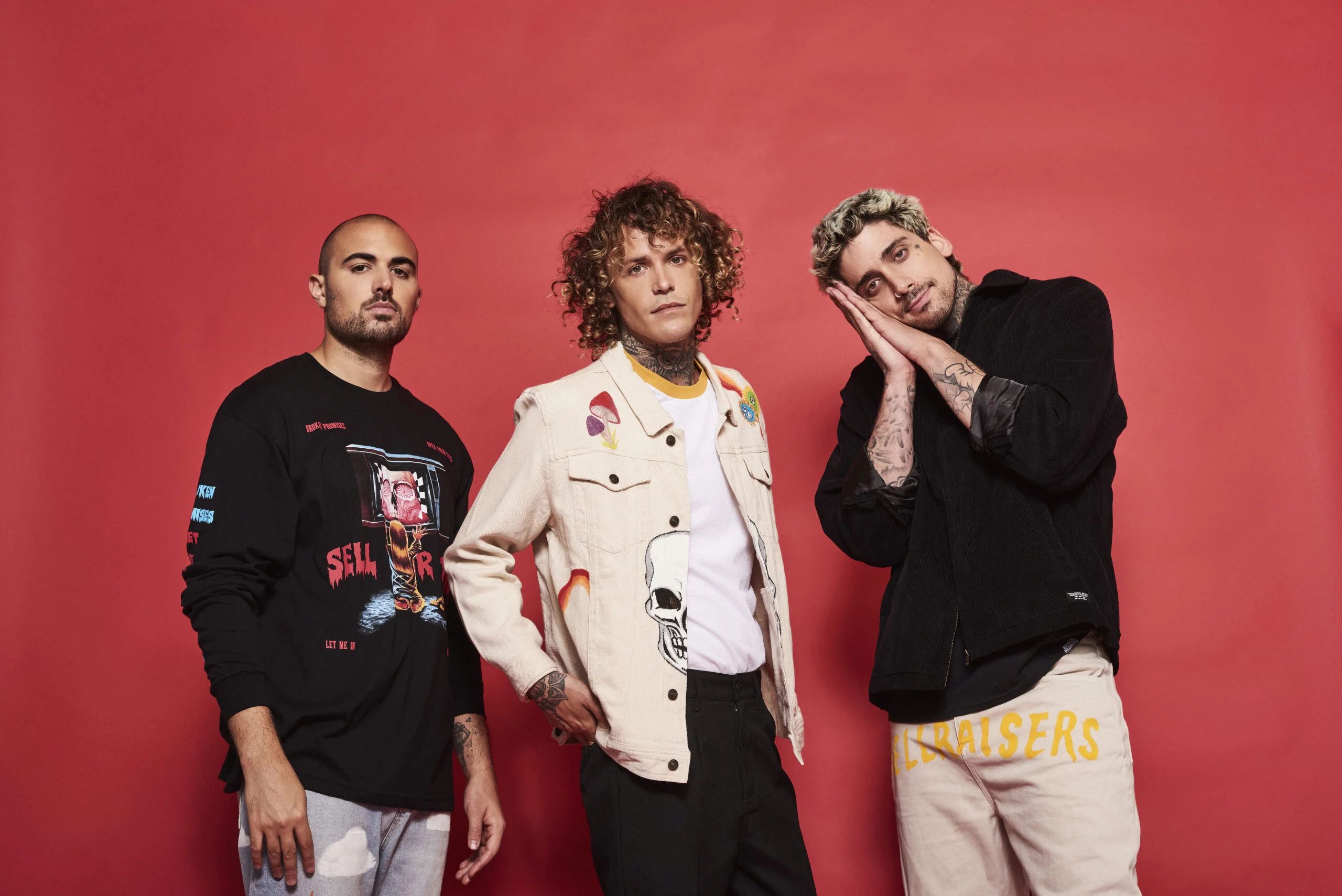 Cheat Codes
American trio Cheat Codes aren't afraid to experiment when it comes to producing music.
Thanks to their unwavering commitment to always pushing sonic boundaries in pop music, Cheat Codes have worked with some of the biggest names in music. Collaborations with the likes of Demi Lovato, Little Mix, and Travis Barker have meant that Cheat Codes are now known for their slick production skills and songwriting talents. The group is comprised of Trevor Dahl, Matthew Russell, Kevi Ford and the LA-based three-piece was founded back in 2014. Since their formation the trio have played countless clubs and festivals whilst establishing themselves as an exciting group to keep an eye on.
Their debut album, Hellraisers pt,1 only released earlier this year but thanks to a prolonged period of creativity throughout the pandemic, Dahl, Russell & Ford are hungry to achieve more, pt. 2 & 3 are already in the works; no rest for the wicked right?
In conversation with 1883 Magazine, Cheat Codes told us all about their new single "Never Love You Again", shooting a music video with Travis Barker, and their favourite video game cheat codes.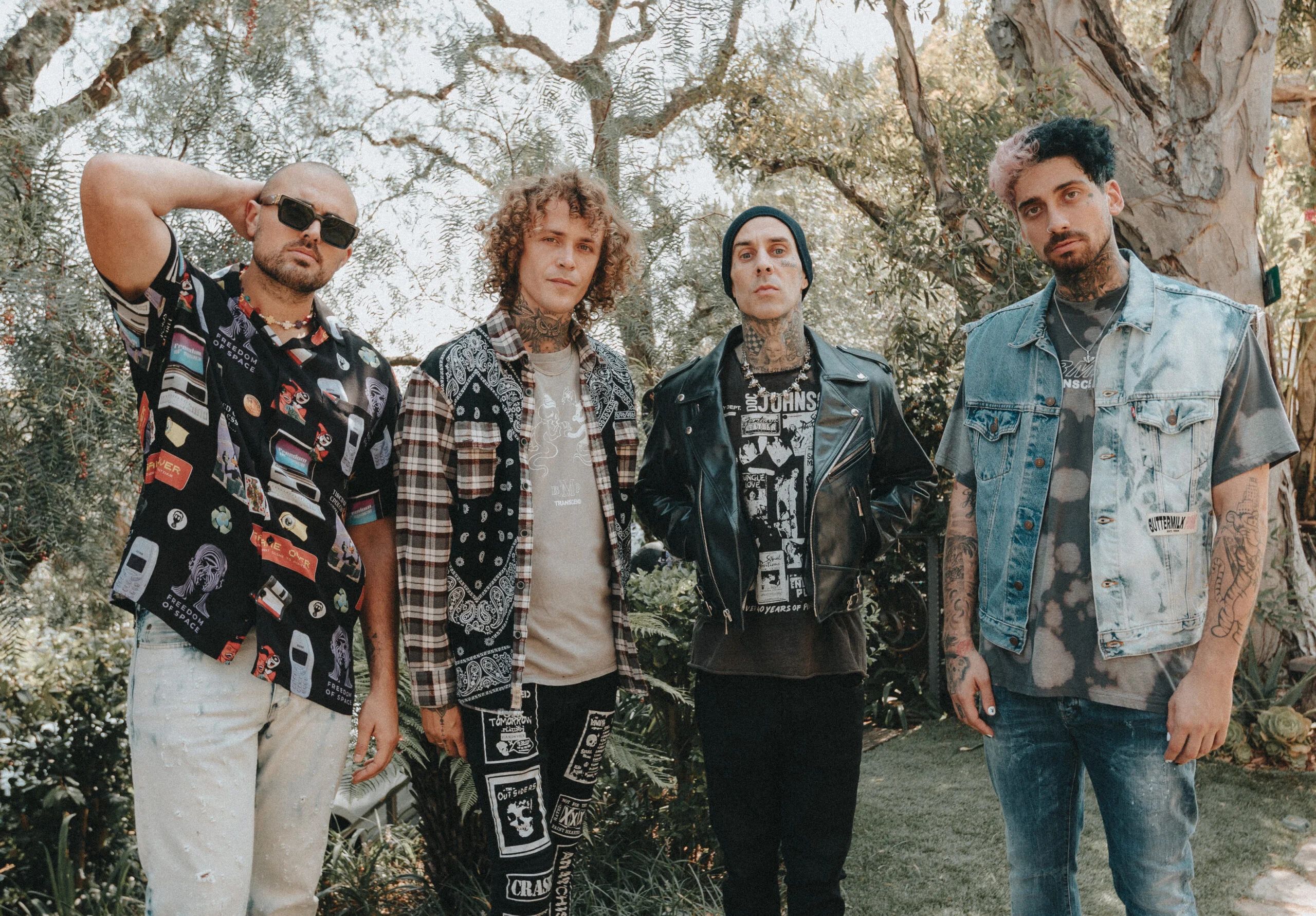 Hi guys, to kick it off let's talk about your recent single "Never Love You Again". It features vocals from Bryn Christopher. Can you tell us how this track came about?
Matt: Yeah, we've worked with Bryn a lot. We actually did a bunch of sessions with him in person before the lockdown, and he's just one of those guys that he's really quick with melodies and he's amazing. He sent us this idea over and because his vocal range is so hard to sing, we weren't really sure how we're gonna make the track work. But we teamed up with Little Big Town and blended everybody's vocals together and it sounded dope.
Trevor: Yeah, Bryn is the kind of writer were his voice is so good that once he sings on the original vocal, nobody can replace it, you know what I mean? He is just too good. We've been big fans of Little Big Town for a long time, they're just an amazing band from over here. It's cool to kind of blend those two worlds together, it's kind of an interesting collaboration with all the different genres blended into one.
Going a bit deeper into it, the single also marks your first exploration into country music as you worked with Little Big Town on it. Why has it always been on the Cheat Codes bucket list to crossover into this genre?
Trevor: I think it's one of those things where since we started we've always wanted to be able to do different genres. We've never wanted to just be the guys that do this one type of music, we've always wanted to keep exploring and working with different types of artists and, you know, not being kept in a box has been an important thing for us since day one. We love country music, so we thought like 'why not?' we want to explore everything.
You guys have also recently released the music video for "ALL THINGS $ CAN DO" featuring Travis Barker and Sommer Ray. Do you all get really involved with the creative process behind the music videos? And how did the shoot go?
Trevor: Yeah, definitely. We've been able to work with this guy named Sebastian for the last few videos we've done and he's really really talented and we really trust him. So it's cool being able to work with somebody that we can tell our vision to them and they can then make sure it happens. We're not directors or videographers, so it's cool to finally find someone that we trust. I's really awesome to be able to have Travis and Sommer in the video, we love Travis, we loved blink-182 growing up, so it's cool to have somebody that influenced us so much when we were growing up on a song with us. So it's good times.
Tell us a bit about how the collaborations with the videographers work when coming up with ideas…
Trevor: Most of the time we will just like hop on a call or we'll meet up together and then we'll kind of bounce ideas off each other until we find something that we both love and something that we're all psyched about. So that's kind of usually the way it goes, and then we'll run through different shot list ideas and make sure we're all stoked on all the shot lists and the way it kind of goes from beginning to the end. We're pretty hands on with all those things and it's important to us to kind of make sure that everything fits with the music that we're making and the visuals that we want to create.
As Cheat Codes has worked with so many other renowned artists such as Blackbear, Demi Lovato, Little Mix, Travis Barker to name a few, how do you all agree on who you would like to collaborate with next? It must be so hard to choose? 
Trevor: If we love the artist and then it's not too hard to agree on that sort of thing, it's all about just making a good song. If we make an idea that we think is perfect for whoever, and we all agree, and then that person also likes it, then we're all ready to go.
Simply, as you're called Cheat Codes, what are your favourite cheat codes and what video games are they from?
Matt:  I would say 'rosebuds' from The Sims because you get unlimited money. I like unlimited cash, you can build whatever you want. I also would just have the robot maid. 
Kevi: I know there's cheat codes in GTA ,Grand Theft Auto, I can't remember exactly the code but…
Matt: haha, I used to print the cheat codes for GTA on a piece of paper and then play the game.
Trevor: Did you guys ever play Blitz? 
Kevi: Oh yeah, the football one…
Trevor: You can put in a cheat code which makes the players have big heads or  you can use a code where you never miss, you always catch the football. Those games are good.
I saw on social media that Cheat Codes recently announced that Hellraisers Pt 2 is in the works, pt 1 only dropped in May this year. Was this always the plan to work on a second half so soon after the debut album dropped? Or do you think the pandemic and lockdown has played a part in this? A lot of artists have been dropping one or two albums within a year at the moment…
Trevor: Yeah, that's definitely been the goal…
Matt: Yeah, originally we were just gonna do one album, and then the lockdown happened and we ended up having 40 or 50 demos and we just thought 'why not make it a three part album since there's three of us', and we all kind of come from three different musical backgrounds, so we made each part of the album, three different genres. Typically we kind of tried to plan it out based on our touring and everything like that so you know we went about eight months without playing a single show, which is the longest that we've gone since we started the group, so it was kind of a bummer in the beginning but then we kind of realized 'oh, this could be an opportunity for us, we should take advantage of it' and make the most of our time.
It's really cool, you guys have always had the idea of doing a three part album, I know you've just announced that part two is in the works, but can you guys say anything when we can expect it to drop?
Trevor: It's definitely coming soon. The whole idea was to  have part one, part two, and part three come out pretty consecutively. We have part we have two singles coming from Part Two next month. And then the album drops right after that. So we're coming in hot with a bunch of songs and it'll have 13/14 songs total on Part Two. 
Part One is very pop leaning and has some really classic Cheat Codes tracks. Part Two is very alternative, like pop punk, it's something that we haven't really done before. And Part Three is very dance leaning. So there is gonna be a lot of music but we're super stoked to have it all out there.
Picking the set-lists for live gigs is going to get pretty tough then!
Trevor: Yeah, it will be pretty tough, we're gonna have to pick our favourites, I guess.
You've all ticked off a fair few bucket list things already, such as playing Madison Square Garden in NY with Demi Lovato for example. But what else is on the list? What's next for Cheat Codes?
Trevor: Oh, what's next then boys?
Matt: We want to do our own bus tour that we're planning right now for January/February, so I think that's kind of  our main focus, as well as dropping Part Two and Part Three. So that is kind of our main focus right now and just making our own show something that fans can really grab on to and making it more of an experience. We play a lot of clubs and festivals… it's just an extra added thing for the fans when you make it your own experience rather than just DJing at a club.
Trevor: The thing is we've been playing so many shows for the last few years and we've put out so much music in the last five or six years but it was just in this last year where we've finally been able to really figure out what we want to do. We're making an album or three albums essentially, and then we're doing our full tour, the way we want to do it. With our visuals, we're going to play a lot of our new music and our album. 
It's sort of like being able to just do things for the fans more and being able to create bodies of work that are really cohesive and being able to show those bodies of work in a way that's really exciting in a live setting.
Speaking a bit more about the live aspect of Cheat Codes, can we expect you guys to announce any UK plans for touring? And would you like to work with more UK-based artists soon?
Trevor: We're gonna get back to the UK ASAP. It's the travel restrictions holding us back man, it's terrible haha. But we're trying to get there as soon as possible, we miss playing there. We had a really good time playing in the UK a couple years ago and it's been a long time because of the damn pandemic. We definitely want to work with more UK artists for sure like that's that's a no brainer. We love all artists over there and every time we've made music with people over there, it's been a good time.
Who else would you guys like to work with then? Anyone in particular?
Matt: MK, Rudimental… they would be some cool guys to work with for sure.
Trevor: Rudimental would be really sick. Ed Sheeran is going down this sort of route with his new single, maybe it's time to collab!
Cheat Codes previously remixed a song of his a while back right?
Trevor: Yeah, we did one for "South Of The Border" which was a good time but now it's time for the real deal, you know.
Get your team to contact his, make it happen! Finally, let's hype you guys up. What is one thing you admire about each other? 
Trevor: Alright, let's hype each other up… I love it, I could use some compliments. I think Kevi is super creative he's always thinking of off the wall ideas that most people will never think of, so we love that about him. If we were stuck in a creative rut, Kevi will say something that will get shit going and we love that. Matt is like the brains of Cheat Codes, he is very organized and keeps things together, he's the glue. So, yeah, that's what I would say about those two fellas. What you guys got…
Matt: I like Trevor's curls. Kevi, I admire your split-personality and your split colour hair.
Kevi: Haha, thank you guys. What I admire about these boys is that Trevor's a god producer and Matt is always down to fucking clown about and he works really fucking hard. So you know it's good to have.
Follow Cheat Codes @cheatcodes
Interview by Cameron Poole
https://www.youtube.com/watch?v=5eo2AdC0k1o&ab_channel=CheatCodes