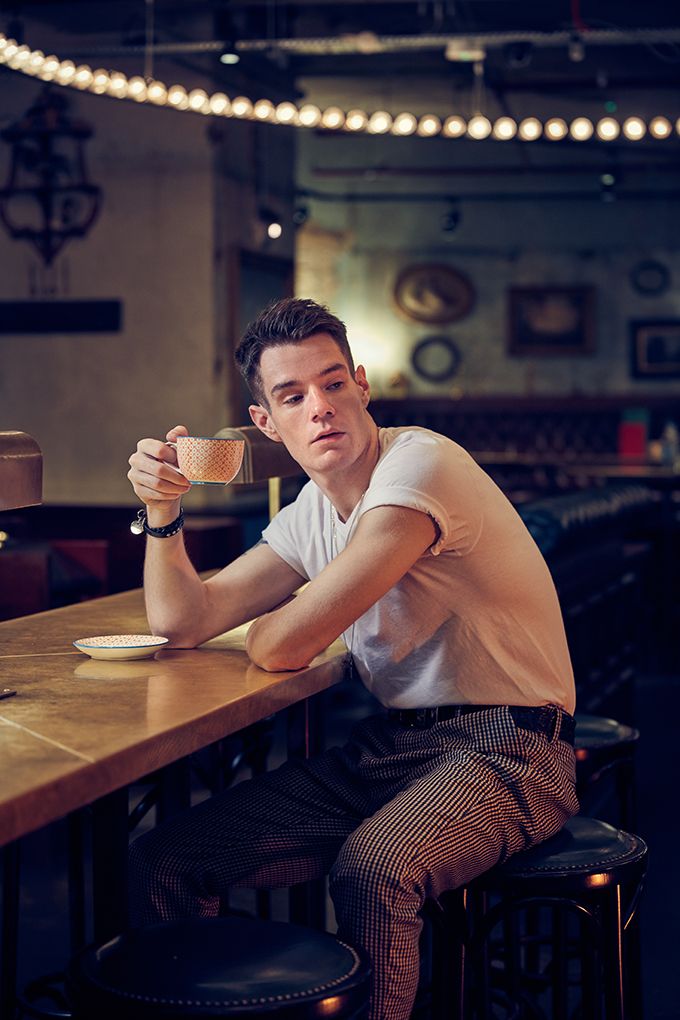 Connor Swindells
If Connor Swindells wasn't a name you'd heard of already, it'll soon be one you won't forget. His unstoppable, breakneck entrance onto our screens all began on the builder's yard, when he realised that grafting with his brothers wasn't quite working out.
"I was so skinny that I just wasn't cut out for that lifestyle. They said that I needed to figure out what else I was going to do, otherwise they'd have to fire me", he tells us. "So I literally just typed in 'open auditions for plays', auditioned for a play in Brighton and got cast as the lead. So it just sort've snowballed from that. That was two years ago".
Since then it's been a whirlwind, with his new film VS. which just hit cinemas last week. On playing the film's unruly and self-destructive Adam, Connor tells us "He's so similar to me. My mum died when I was a kid, so I knew what it was like to grow up without a maternal figure. I was constantly passed around between family members and when that happens, you kind of feel like no one wants you. I knew that feeling of abandonment, which I obviously rang true when I read for the part in the beginning".
Beyond this release, Connor will also be staring in Keepers, alongside Gerard Butler, a psychological thriller directed by Kristoffer Nyholm and based on the Flannen Isle mystery with a release date coming later this year. Additionally, Connor will also be in Netflix's new coming-of-age dramedy, Sex Education, coming out next year.
Find our full interview with Connor Swindells' in our next print issue out soon.
Words by Ellie Jackson
@emaeja/
Photographer – Nathan Pask
@nathanpask/
Photography Assistant – Alberto Romano
@albertoromano_ph/
Styling – Sarah Mulindwa
@sarah.mulindwa/
Grooming – Chantelle Phillips
www.chantellemakeupartist.com
Location Flight Club Shoreditch
www.flightclubdarts.com