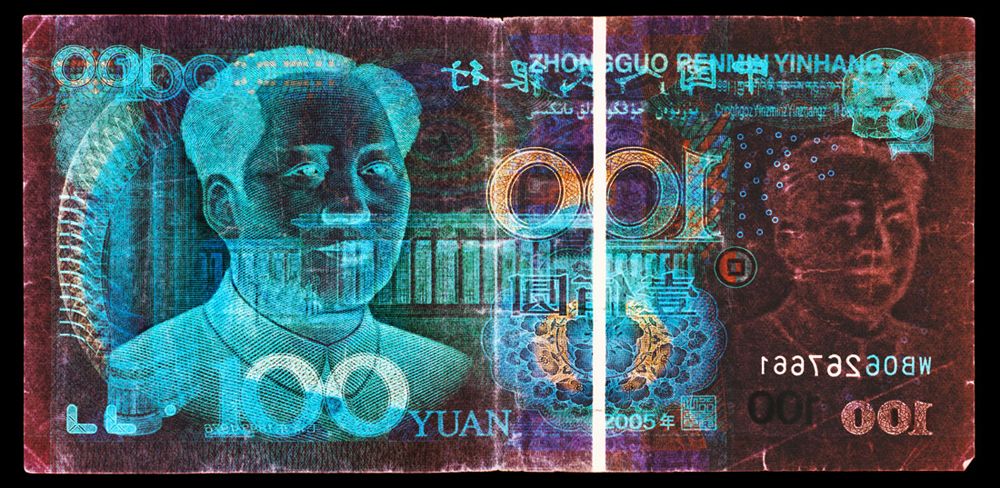 David LaChapelle
Best known to the public for his cunningly provocative photos, David LaChapellehas left behind the glitz of fashion to focus onfine art. 1883 caught up with the man himself to know more about his new begin
Ever since he left his native Fairfield, Connecticut, for the bright lights of New York at the tender age of 15, David LaChapelle's journey to success has followed a tumultuous path strewn with both fame and glory.
Now in his 50s, Mr LaChapelle has turned away from fashion to purse a career in fine art; keen to know more, we sat down for a chat with David to get the lowdown on his goings-on.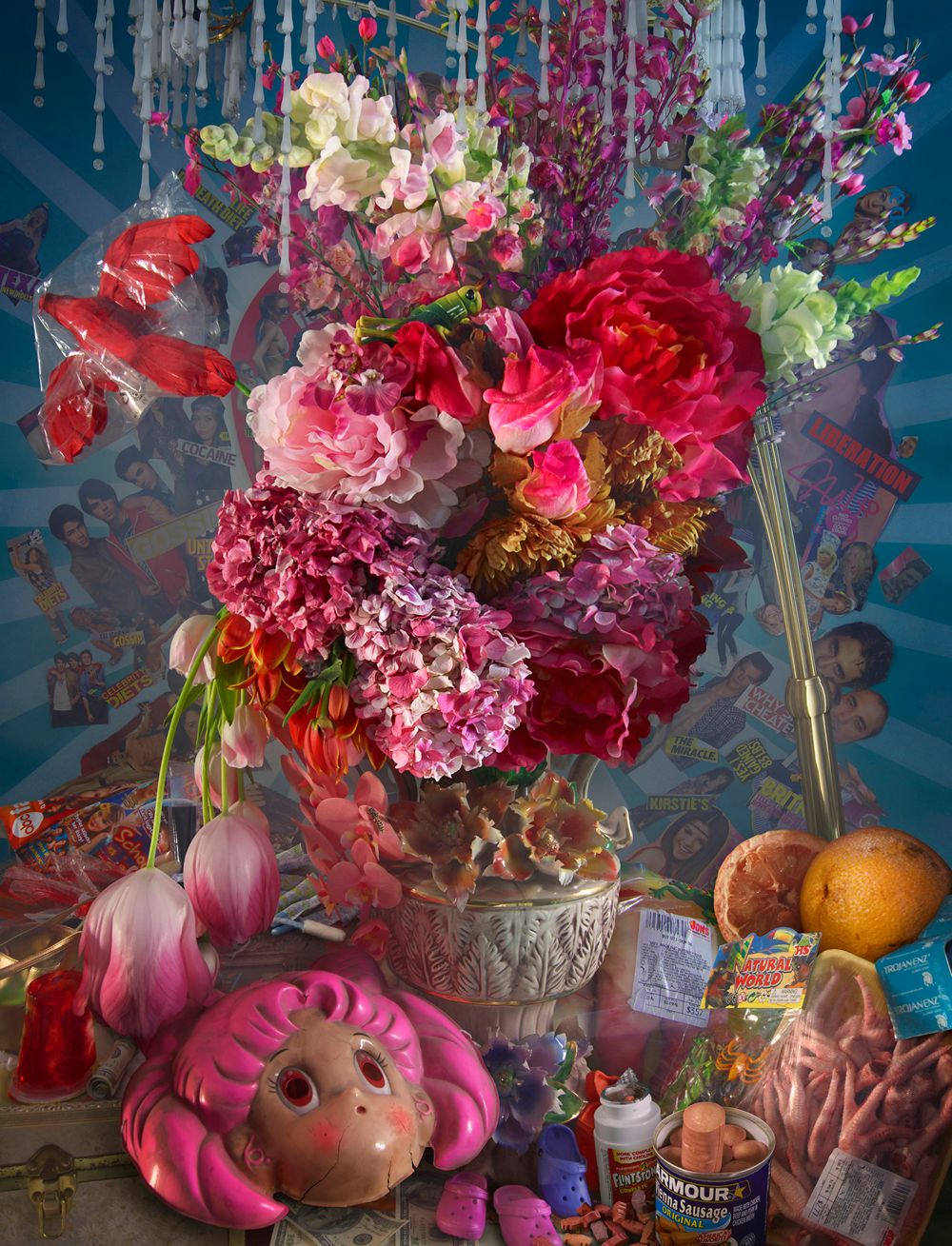 Born in 1963, the son of a tobacco executive and a Lithuanian-born refugee, David graduated at the North Carolina School of Arts after spending a short, turbulent stint in the big city where he earned a living as a busboy at the legendary celebrity hangout, Studio 54. On his return to New York in the early 80s, he signed a contract with Lisa Spellman's 303 Gallery while supporting himself as a wedding photographer and as an escort. The real turning point in his career came shortly after, when he was offered a job at Interview Magazine by the Pope of Pop Artin person, Andy Warhol. Legend has it that Andy, who was notoriously a man of few words, gave LaChapelle full creative freedom on the sole condition he made sure that everyone he would shoot looked alluring.
His first snaps caused quite a stir to say the least, and faster than you can say "cheese", David became the photographer everyone wanted to work with. His glossy, hyper-realistic photos infused with sensuality and social commentary began to appear on the front covers and internal pages of world renowned magazines such as Details, GQ, I-D, The New York Times Magazines, Rolling Stones and Vogue, among others. Since his breakthrough at Interview, LaChapelle has portrayed some of the most iconic and epoch-making figures of our times, from Muhammad Ali and Hillary Clinton to Madonna and Elton John, from Daphne Guinness to the late Isabella Blow and Alexander McQueen. In the 90s, he began shooting album covers and music videos; his collaborations include the likes of Christina Aguilera, Moby, Jennifer Lopez Britney Spears, The Vines and No Doubt. In 2004 LaChapelle designed and directed Elton John's show The Red Pianoat the Caesars Palace, followed in 2005 by RIZE, an internationally acclaimeddocumentary movieabout "krumping", a urban dance craze fromthe infamous South Central Los Angeles.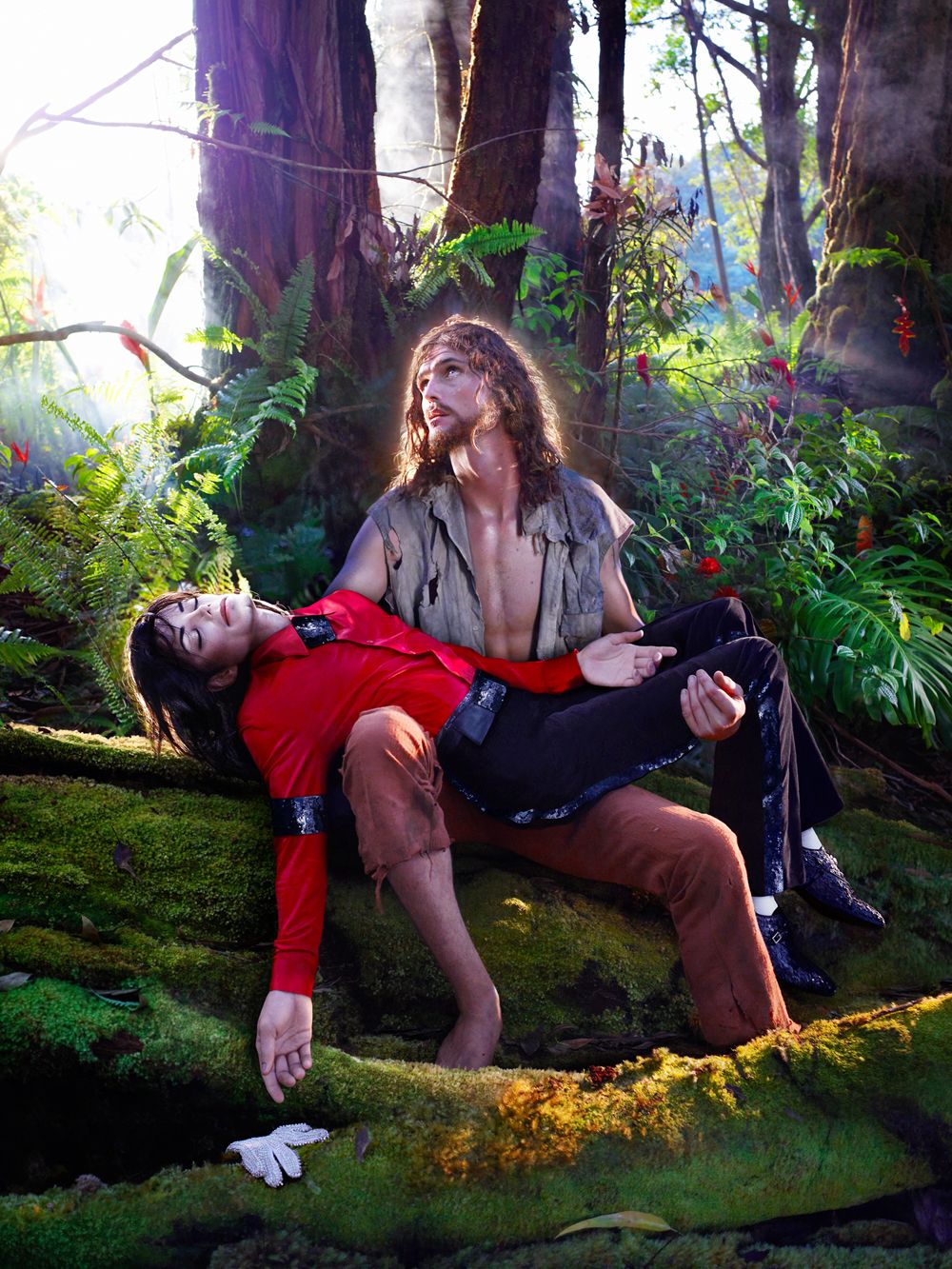 As cliché as it may sound, success always comes at a price, and in 2006 David thought it was time to give it a rest. Put through the mill by a bipolar disorder – a sever condition combining hyperactivity with crushing depressions – and undergoing an unbearable amount of stress – in a recent interview he admitted he could work for months without a single day off – he left New York for an 18 acre retreat in Maui, Hawaii. It may not have been an easy decision to make for a man who had been riding high for over twenty years, but, as he says, "There were other paths I had to follow, different courses from the well trodden ones I was so familiar and comfortable with I wanted to try. As I like to say, every sunrise is a new beginning; there is a boundless realm of possibilities awaiting to be explored."
Having reduced his involvement in commercial and fashion photography, LaChapelle headed back to his roots and embarked on a new artistic path melding the extravagant, subversive style of his earlier shots with art historical references and a dash of spirituality. True to his reputation as a maverick, he then portrayed hip-hop icon Kanye West as Jesus wearing a crown of thorns, super-model Naomi Campbell as a bare-breasted Venus to draw attention on the ongoing exploitation of Africa, and Michael Jackson as an archangel about to ascend to heaven. In 2012 he exhibited at the Robilant + Voena gallery in Mayfair, London, one of his most allegorical series to date, EarthLaughs in Flowers. Takingits title from a line in Ralph Waldo Emerson's 1846 poem, Hamatreya, and referencing classic Dutch vanitasand memento moripaintings of flowers, it consists of ten tableaux epitomizing the vanity of life and beauty, as well as the disgraceful excesses of our society. "Ittells the stories of the cycle of life" David explains,"Our seasons are the same as in nature as we are a part of it. We are stewards of the Earth, although we sometimes fool ourselves into believing we are its masters." Expanding on the idea of EarthLaughs in Flowers, his latest series, Still Life, investigates the transience of earthly possession, and the fleeting nature of fame and power. Began in 2009 when the artist learned aboutthe break-in and vandalism of the National Wax Museum in Dublin, it consists of eerie images of dismembered politician and Hollywood icons– many of whom he previously shot in the flesh.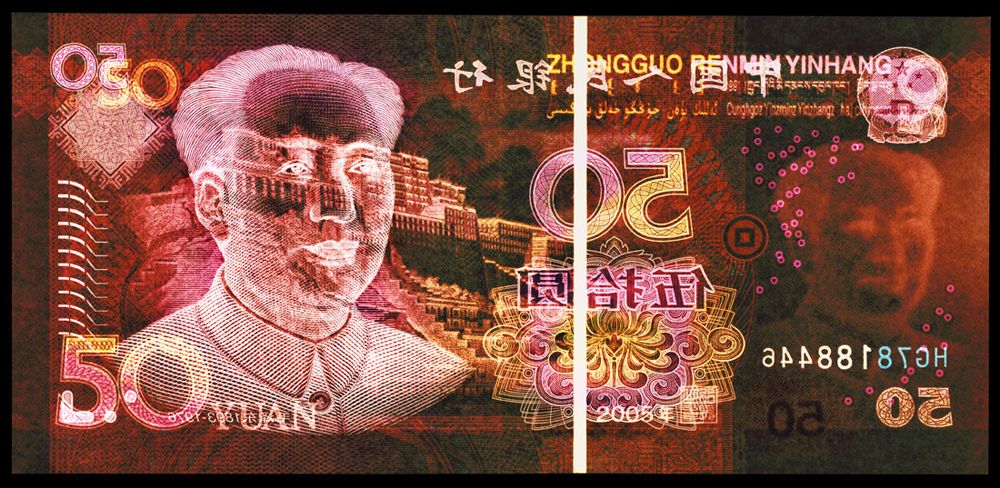 If you are asking yourself whether he ever feels the lack of the feverish energy of New York, David admits: "I sometimes miss the excitement of the big city. I loved growing up there, in the East Village; it was such a stimulating environment. But now I love the otherjungle, I love Maui; the rainforest where I live is very isolated, yet it's as exciting as the Village was for me as a kid. It's quite magical, I found peace there." With a newfound peace also comes a reinvigorated creative energy: "I feel like a conduit – ideas flow from a place that seems higher. When the moment happens, it feels like a gift from above – a secret whispered into my head" he says. When asked if he would ever consider revising his previous imagery, the answer is pretty obvious; "Each of my photos represents the chapter of life in which it was conceived. To revise them would be like redrafting and rewriting a journal or a diary".
Like with us all, the future for David is a blank canvas: "I have no idea what tomorrow holds for me" he tells us, "I can only hope that I will have enough time here to grow as an artist and a human being." What better answer to end with; we certainly can't wait to see what's next for David LaChapelle.
Words by Jacopo Nuvolari
All images courtesy ROBILANT+VOENA, London-Milan. For any enquiries please contact Mira Dimitrova, Director, ROBILANT+VOENA via [email protected]