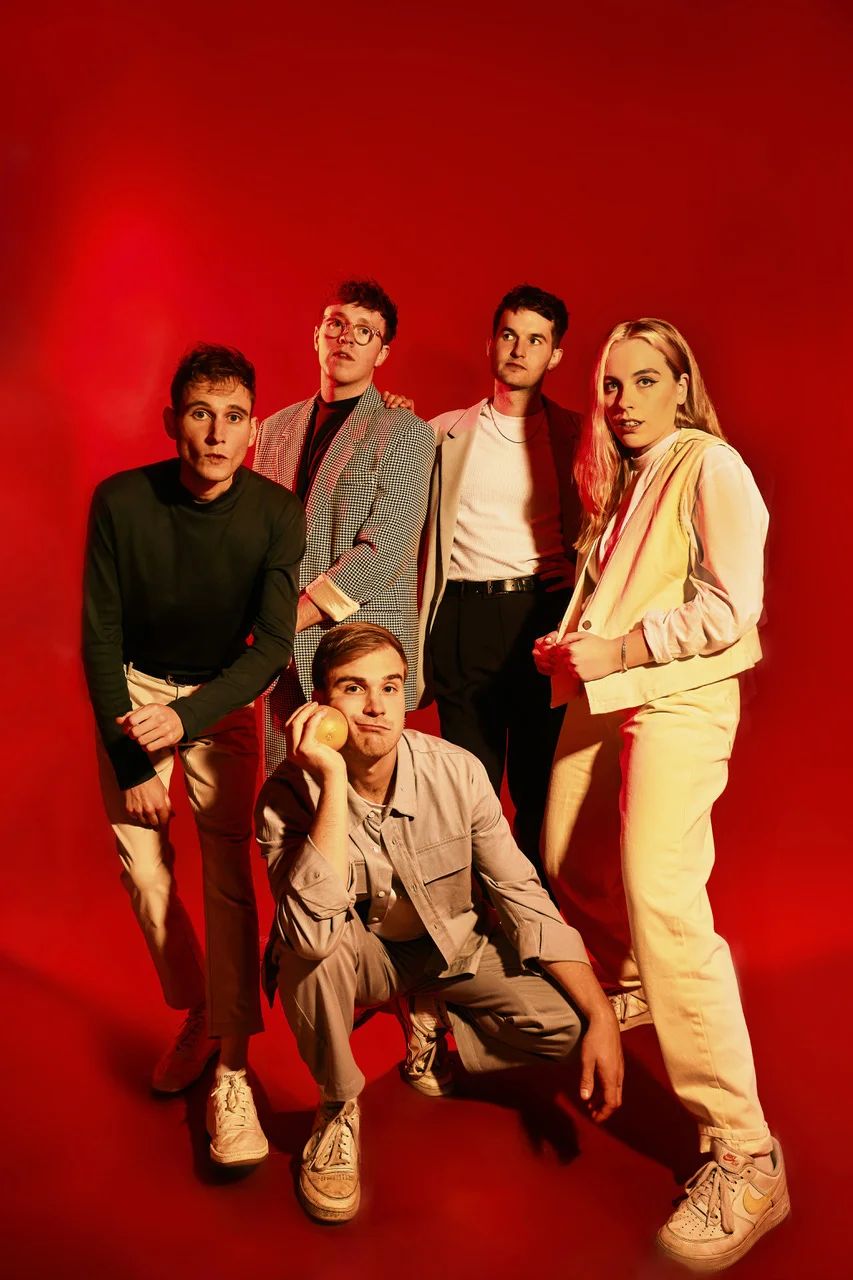 Deco – Bitter Sweet Symphony.
Deco takes us back to the future with their electrifying new single, Bitter Sweet Symphony.  
Deco's synth-laden cover of Bitter Sweet Symphony—originally popularized by The Verve in 1997—is the type of song you can imagine playing in the background of an exhilarating movie scene. Picture this: the main character is jet-setting across the globe on a journey of self-discovery, and as each new location flashes past the plane's window, the sweeping crescendos of Bitter Sweet Symphony accentuate every flashbulb change of destination.
Tackling the British pop hit single felt like the natural next step for Deco, a London-based band who have been riding high on the airwaves since the release of their incredible YouTube mashup of Wonderwall by Oasis and Smalltown Boy by Bronksi Beat earlier this year. The video garnered attention from millions of listeners around the world, and it earned Deco a glowing stamp of approval from Bronski Beat's Jimmy Somerville and Oasis' Liam Gallagher. This is the type of praise bands dream of but seldom receive, and it was the added attention Deco needed to bring them to the forefront of the current music scene.
During their meteoric rise to popularity, Deco received over 4 million views on their YouTube mashup, and were played (and praised) on BBC Radio 1, BBC Radio 2, and Radio X, to name a select few. The band is grateful to their fans for catapulting them into stardom, and their recent record deal with Ultra Records is poised to take Deco to the next level of fame.
Deco's Bitter Sweet Symphony, released to acclaim on December 3, is a complete transformation of the original track. The cover feels like the hybrid lovechild of Depeche Mode and Duran Duran, with a sprinkling of Dua Lipa's genre-bending DNA rounding out the mix. It's the type of song you find yourself replaying over and over throughout the day when you need an added boost of energy and inspiration. Tinged with electronica and complemented by lead singer Max Kendall's strong vocals, Bitter Sweet Symphony serves as both a landline to the past and a portal to the future.
Speaking of their decision to cover the popular track, lead singer Max Kendall said, "After our 80s mash-ups were getting a lot of buzz on social media, we wanted to release something to bridge the gap between those and our original music – then Bitter Sweet Symphony was born! We made the video in the same style as our other 80s mashups, as people seem to be familiar with that format – I guess it shows how a lot of bands were making music during lockdown too, which was mainly over Zoom and video calls. 
We wanted to make something that was equally as anthemic as the original Verve track, but with our own touches of synths and guitars that were synonymous in the 80s – hopefully people dig it!"
Equally anthemic but with touches of synth and guitar? Deco brings this—and more—to their tantalizing cover of Bitter Sweet Symphony.
'Bitter Sweet Symphony' is out now, follow Deco via @decoband
Words by Sam Cohen
[embedyt] https://www.youtube.com/watch?v=jnrGY43uaes[/embedyt]