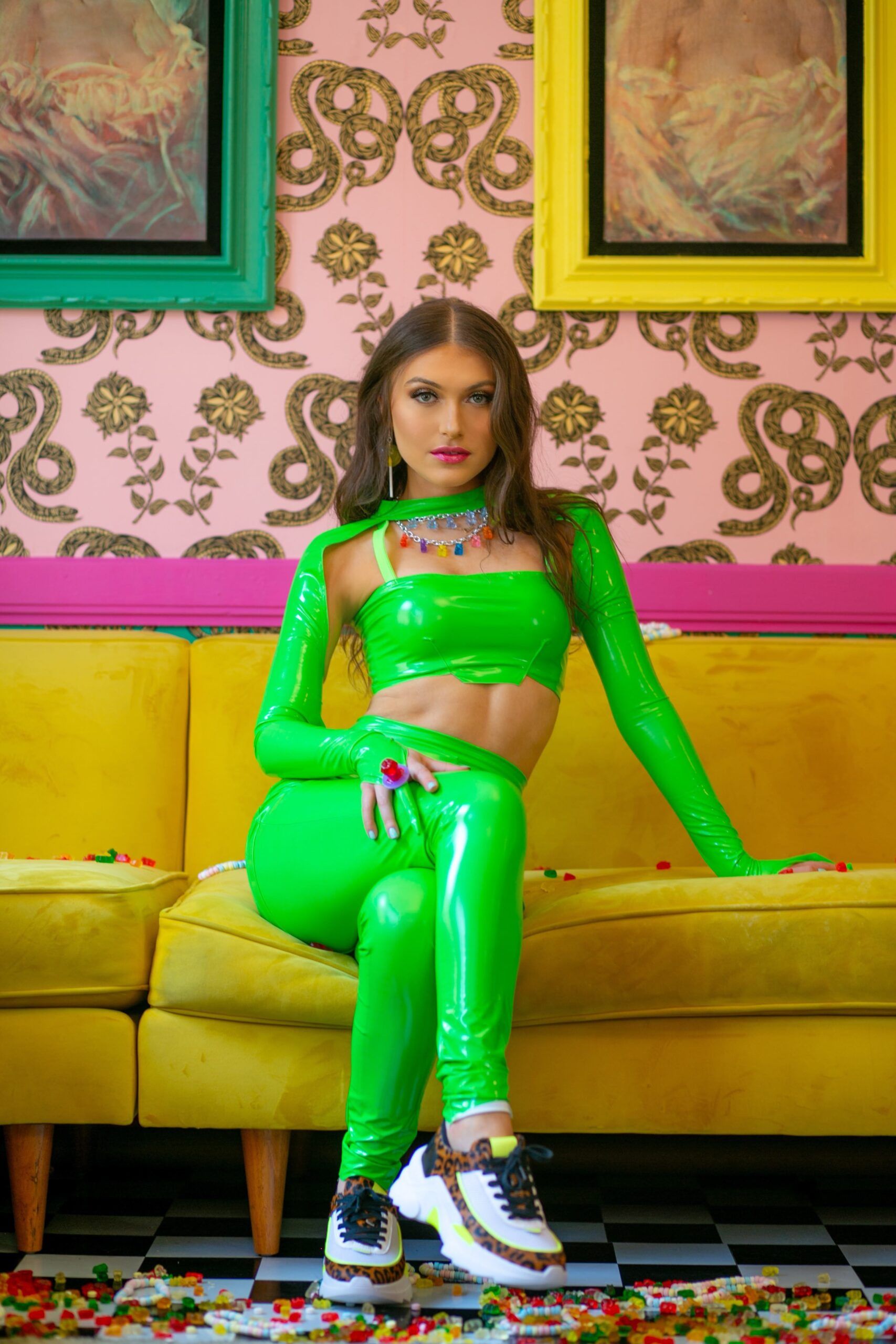 Elle Winter
Get your sweet fix with pop singer-songwriter Elle Winter's new single Candy.
For pop singer Elle Winter, playing games, messing around, & sweet talking isn't actually all that tasteful. She explores this in her new song "Candy," a cheeky, sassy ode to not allowing any game-playing in relationships and making sure to always be treated with respect and dignity. A timely release for a song that's a certified summer bop, the track marks the second release of 2021 for Elle ahead of a number of releases scattered throughout the rest of the year, with the releases representing a new chapter for the rising singer as she leans further into the pop realm. "Candy" showcases Elle's lush vocals & knack for crafting catchy hooks beautifully; she's very much a singer who could easily compete with pop heavyweights like Ariana Grande, Dua Lipa, and more.
1883 Magazine caught up with Elle and talked all things New York, her new single "Candy," and more.
Your first song on Spotify was released back in 2013 — how do you think you've grown as an artist between now and then?
As I've grown as a person, I have grown as an artist as well. My experiences have definitely shaped me into who I am today and in turn, influenced my songwriting. Starting off releasing music at such a young age, I have been able to develop and hone in on my direction both sonically and lyrically, and I feel confident expressing how I feel and what I've been through in my music.
You're from New York but now based in LA. How do the two spaces influence how you make music?
Growing up in NYC truly influenced who I am as an artist. From training and working with amazing professionals in NYC and being able to perform at iconic venues like the Bitter End when I was only 9 years old, growing up in NYC provided me with amazing opportunities and introduced me to a diverse and exciting group of people. All of these experiences inspired me to be the artist I am today. I now have brought my New York sensibility and attitude to my work in LA. I love being in LA because of the countless opportunities to work with such creative and talented people. I have been lucky to collaborate with so many amazing artists in LA. I am really excited to still hold true to my roots, while also embarking on this new chapter!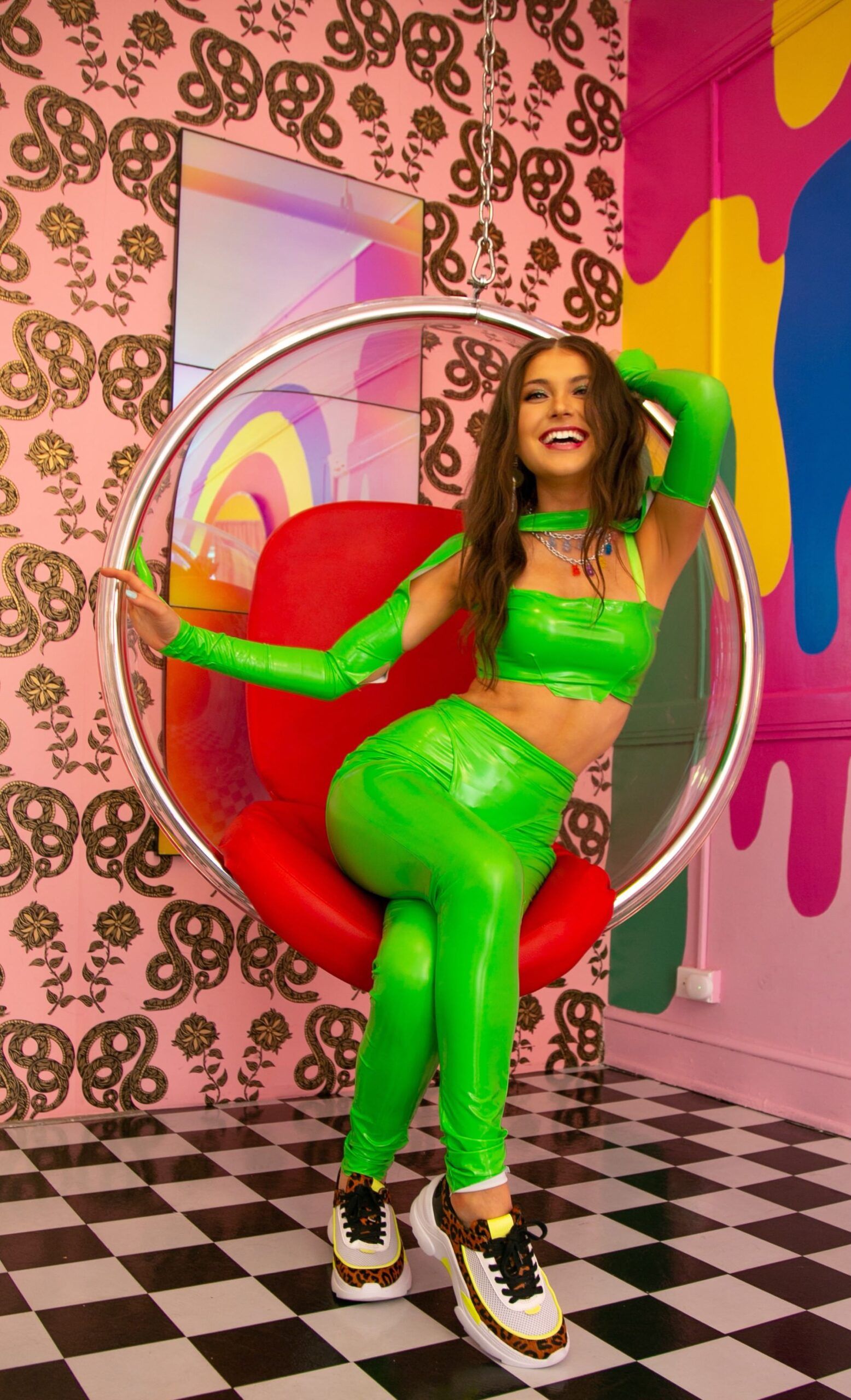 Your new song is called "Candy." Can you tell me a bit about the inspiration behind the song?
I wrote Candy during a writing camp in Bermuda earlier this year. I had started working remotely on my new project with a UK producer and collaborator, Jungle Boi. I was so excited to finally be able to meet and work with Jungle Boi in person as we had already developed a real connection. This song embodies how I was feeling at that time– it is a soulful, fun, and cheeky song that basically is me putting my foot down and not tolerating any game playing or manipulation in a relationship. After the difficult year we had all been through, this summer is all about living our best lives. Candy is essentially an anthem for anyone who doesn't want their emotions or time to be played with and wasted! This is a song that you want people to sing & dance to throughout the summer.
For you, what are the key ingredients of a good hook?
I think a good hook consists of a juxtaposition between vulnerability and honesty and a strong, earworm of a melody. I think music that feels like it came from the heart, melodically and lyrically, will most likely connect with people!
Was it cathartic to write?
It was SO cathartic to write this one. It was a way to reclaim my confidence and power in a situation that made me feel the opposite. I turned a bad experience into something fun and empowering.
"Candy" is another one of your collaborations with UK hitmaker Jungleboi. What is it like working together?
I love working with Jungle Boi because he is so talented and innovative. He really understands my vision as an artist and is able to bring it to life in his production. He is also a wonderful person and really fun to be around.
The visualizer is equal parts stunning and fun. What was it like filming it?
Thank you! It was so fun to film! I was so lucky to work with an amazing team that brought this song to life. All the yummy treats were an added bonus to the whole experience.
Naturally, we need to talk to you about ear candy — what are some songs you're loving at the moment?
I am loving the new Doja Cat album, each song is so infectious and fun. I am also really into early 2000s jams right now! Feeling nostalgic these days.
Lastly, if you could manifest one thing for yourself this year, what would it be?
I hope that my new music project to be released over the next few months, including Candy, resonates with people around the world and inspires people to be the best they can be.
Check out Elle Winter's new single "Candy" now.