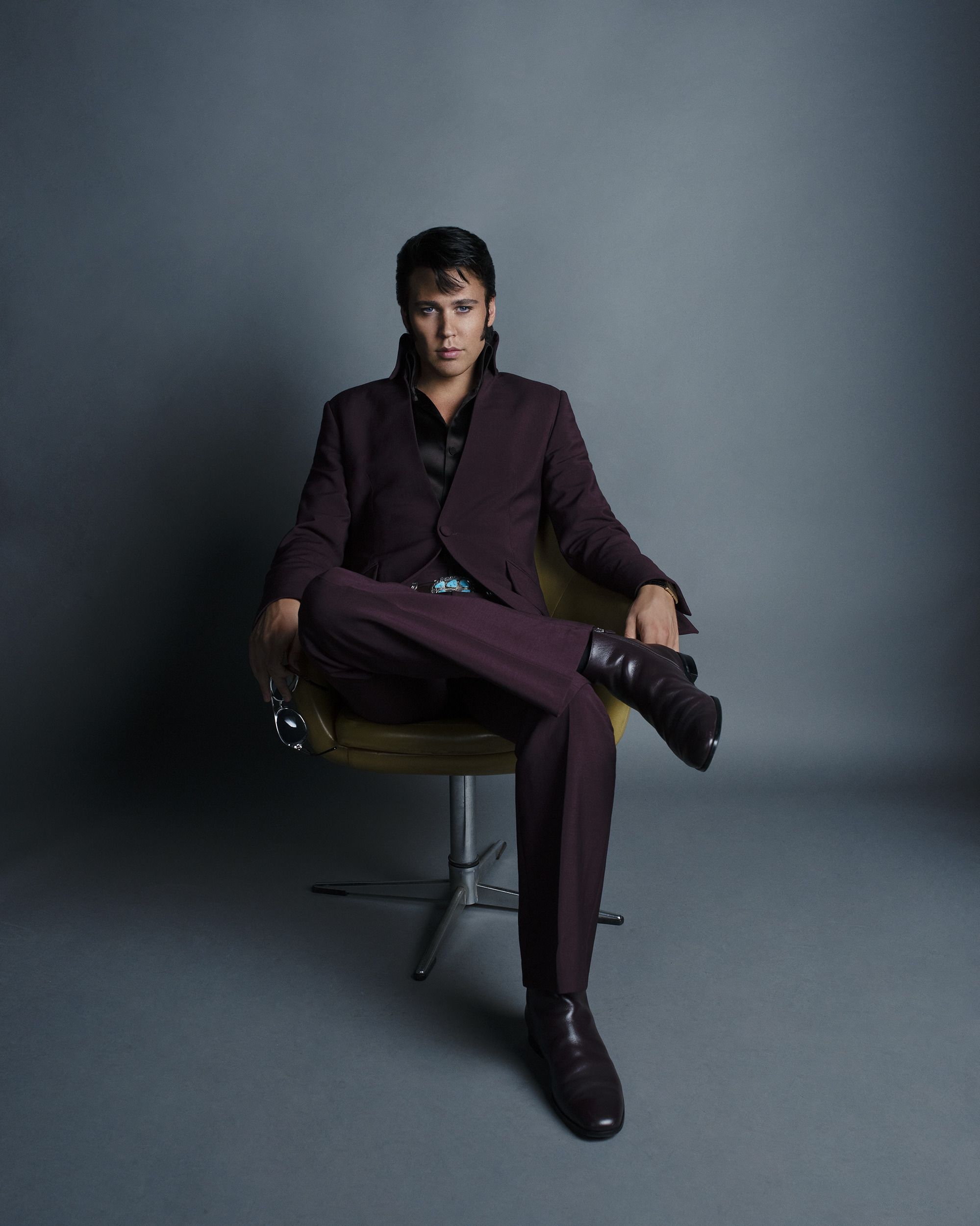 Elvis
Baz Luhrmann's latest flick Elvis (which releases in cinemas this Friday) brings the glitz and glamour as it chronicles the rise and fall of rock & roll legend, Elvis Presley.
If you were to make a list of the most influential artists from the last century then Elvis Aaron Presley would undoubtedly be on that list. Even if you don't like his music or his acting roles, his reach has spanned across the globe and throughout multiple generations. Now, I must preface this article by saying that I am not a huge Elvis listener per se but I can appreciate the lasting impact he has had on music culture and the songs I've heard from his vast musical discography. I also need to mention if you want to go into the film completely blind, don't read any further – take this as your spoiler warning!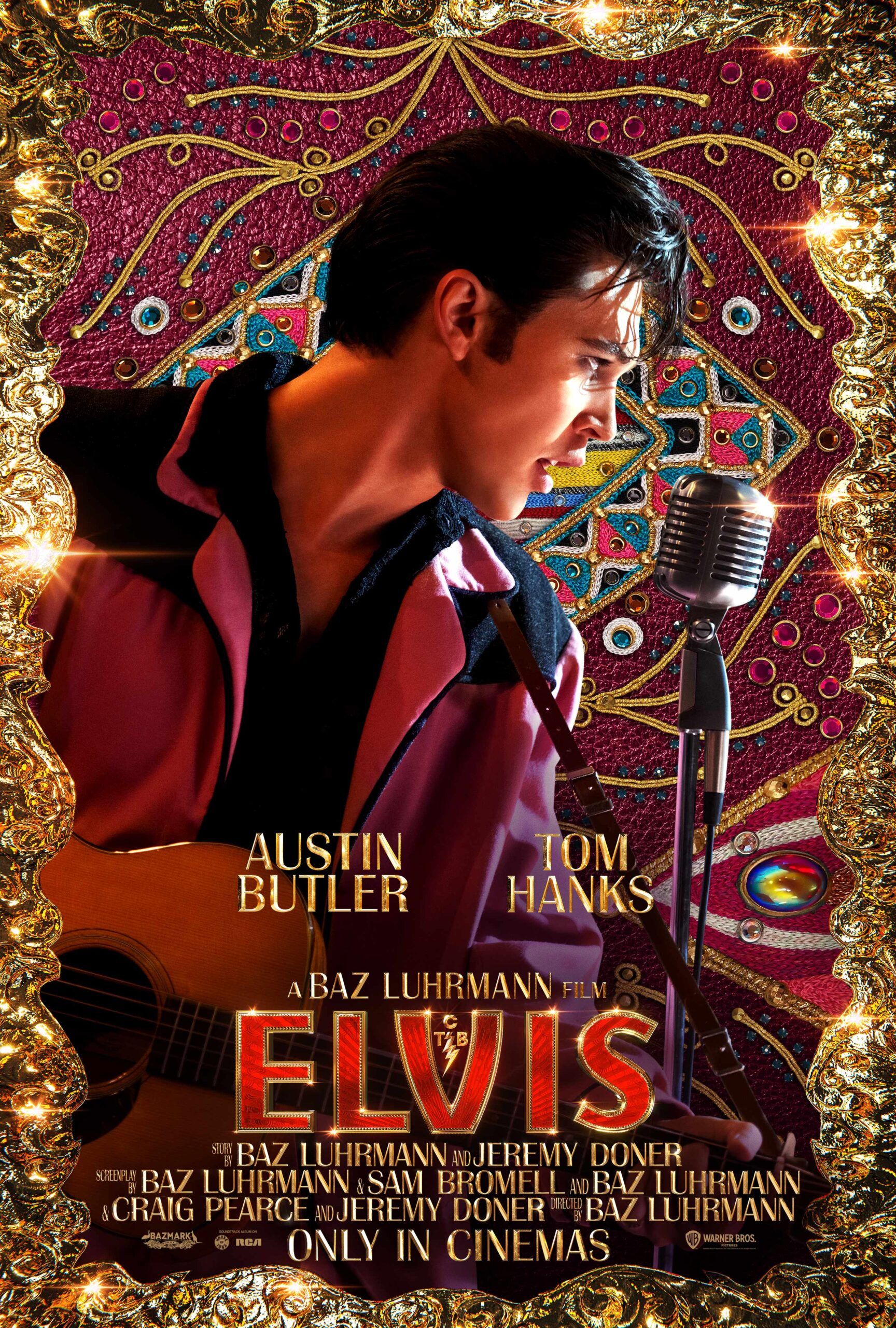 Let's start by talking about renowned Australian filmmaker Baz Luhrmann, he's crafted a slew of brilliant films over his career so far e.g. The Great Gatsby, Shakespeare's Romeo & Juliet, and arguably his most notable effort Moulin Rouge, to name a few. There's always been an inexplicable feeling of elegance to the films he has carefully created. In his past films, he's expertly handled romance, heartbreak and the drama of life, so surely only Luhrmann could weave a big-screen biopic on the Elvis Presley. After watching the film at Warner Brother's London office in a luxurious preview theatre, I have to say I think he's pulled it off. Elvis was a larger-than-life character once he broke through in the 1950s and the director has painted a picture of Elvis with careful consideration and respect for the singer's legacy.
The film covers a lot of ground. It shows Presley throughout the 50s as a newcomer and then his stratospheric rise to fame, as well as certain events in the 60s, and 70s right up to his death in 77. There are glimpses of his childhood growing up in the black sewn throughout the beginning of the film which gives us more of an understanding of why he is so inspired by rhythm & blues and gospel. Throughout the lengthy flick which clocks in at two hours and thirty-nine minutes, there is a key emphasis on the relationship and complicated dynamic between Elvis [Austin Butler] and his somewhat shady (to say the least) manager, Colonel Tom Parker [Tom Hanks] and Col. Parker often narrates throughout the film. When the casting for Elvis was announced, there was a lot of scepticism against Austin Butler and whether he could pull it off as the Internet felt that some other actors may be more suitable for the role, but Butler has cemented himself as a truly exceptional actor and his portrayal of Presley was sublime, he was the right man for the job. His mannerisms, vocals and general commitment to this obvious career-defining role were second to none.
Alongside Butler & Hanks (who did a very good job as the scheming Colonel) there was a whole host of talented cast members who shined throughout their time on screen. Olivia DeJonge played Presley's sweetheart and wife Priscilla Presley, Richard Roxburgh and Helen Thomson acted as Elvis's parents and there were so many more characters. Too many to name. One particular standout role was Kelvin Harrison Jr.'s portrayal of the blues icon, B.B. King, I only wish Harrison had more screen time. As the biopic was set throughout different eras, there was a whole host of important historical figures and events referenced in the film such as Little Richard absolutely blowing the house down with a performance of his song Tutti Frutti, Sister Rosetta Tharpe made an appearance, and Martin Luther King JR's death and the assassination of U.S. Senator Robert F. Kennedy were referenced.
The problem with biopics is that they can often be depicted as relatively inaccurate and over-dramatised when compared to reality, take Bohemian Rhapsody for example. It painted Freddie Mercury as a flawless character and didn't touch upon the drug-taking – everyone has flaws. Biopics also have the tendency to completely reshape or change the historical events that are discussed so they fit the needs of the film. Yet after undertaking some Elvis research, it looks like there is some accurate storytelling and 'Hollywood magic' spliced together. But just keep in mind that all Hollywood films have a fair bit of creative freedom in some places. The film definitely gets points for highlighting that Presley was immensely inspired by black artists and music at the time. It also touches upon how his biggest musical influences which were black artists such as B.B. King would not get the same opportunities as Presley due to the horrific widespread racism and segregation at this point in history. He is also depicted as a flawed individual as he cheated on his wife and also developed a drug addiction. 
It was also interesting to see how dedicated Luhrmann was to the little details, Presley was a fan of the Captain Marvel JR, women swooned over him as much as is depicted in the film, and Presley did have a stint in the army in Germany. So it's nice to see attention paid to the details no matter how small or large they are. Yet the only downside is that these moments of the film such as the infidelity and drug-taking felt glossed over as well as other problematic things not being mentioned e.g. the age gap between Priscilla and Presley. There was also so much Elvis history not mentioned within the film, so it felt like a whistle-stop tour of Elvis Presley thus meaning there was less time to really dig deep into the key moments we were shown but overall the film felt fair when showing the good and the bad.
Over the course of this epic tale, it was a pure joy to watch Austin Butler bring Elvis's songs to life, there were numerous well-known tracks performed such as That's All Right, Hound Dog, Suspicious Minds, and many more. The film also boasted a killer soundtrack and had tunes/re-workings from Doja Cat, Kelsey Musgraves and more. Although the film was poignant in numerous different scenes, especially when it showcased the financially abusive and manipulative relationship with his manager, the triumphant scenes outweighed the darker moments that the 'king of rock and roll' faced. Watching Elvis swagger around the stage when he performed his 1968 comeback special or his debut show at the International Hotel in Las Vegas in 1969 was truly spectacular. If anything, this film serves as a clear reminder of why Elvis Presley was so beloved and still is today. It will also introduce younger generations to the king's outstanding talents and commitment to always putting on a truly outstanding live show. Even if you aren't familiar with Presley, this film may just make you a fan.
Elvis is in cinemas this Friday. 
Review by  Cameron Poole