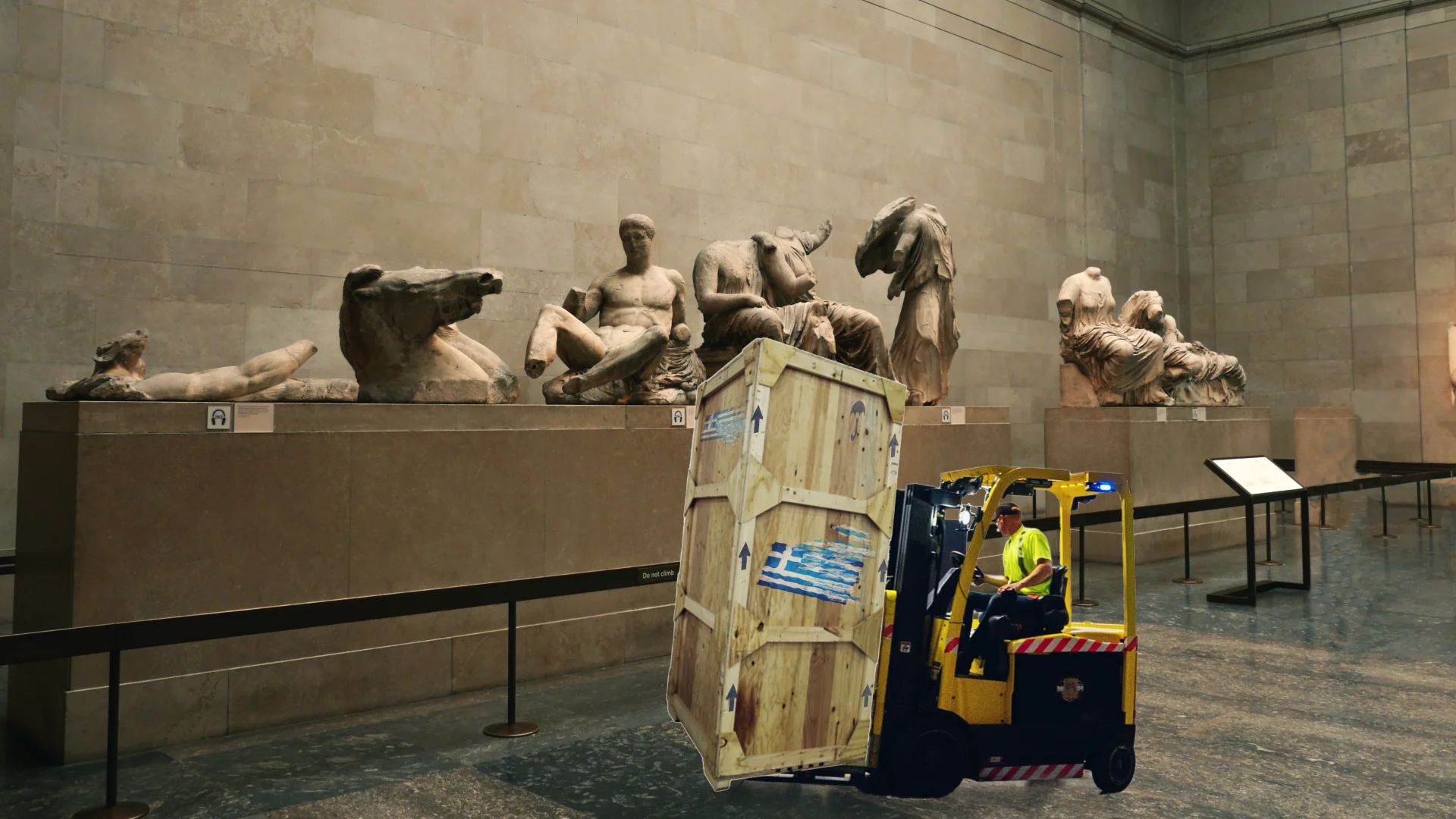 Eve Marguerite
A sometime artist, filming on small cameras and walking through woods – as she likes to describes herself – Eve Marguerite from London makes compelling and engaging work that straddles video, photography, drawing and installation.
Her practice explores themes relating to rituals, creativity and community, to labour and institutional critique, to how we ascribe value to objects, and to how power structures are encoded within the cultural industry.
Presented during her residency with Lateral Geographies – the online artist in residence programme curated by 1883 Arts Editor – What If We Gave Them Back is Eve's latest project. Building on ideas concerning the function and use of public cultural and art spaces in present day society, the work examines, through digital narrative, alternative and experimental uses of space within museums and galleries.
While encouraging dialogue about the role of cultural institutions and how, in future, they may evolve, What If We Gave Them Back invites reflection on issues of urgency within and beyond the arts sector – identity, equity, and power; of decolonisation, diversification and cultural repatriation.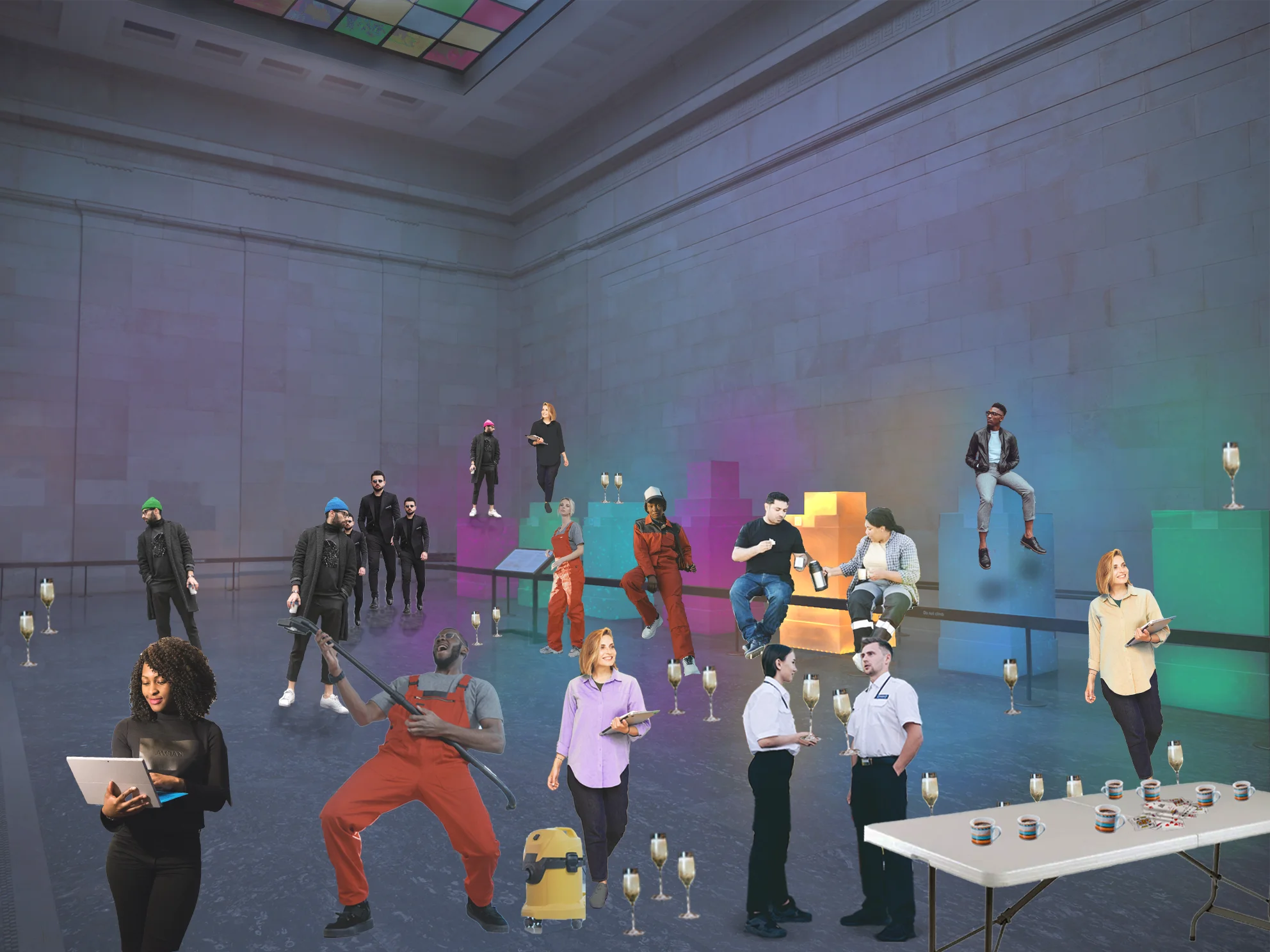 Eve Marguerite, What if we gave them back, 2022
Hello Eve! Can you tell us about your background and how that influences you as an artist?
I studied art and design at Central Saint Martins when it was still in Soho, but I've also always worked at day jobs which involve interacting with lots of different people from various specialisms and backgrounds, in the art world and in other areas too. I think that some people will always find themselves making things, absorbing what they consume or experience and turning that into something else – everything is material. And sometimes I'm one of those people.
Your work encompasses video, drawing, installations; which medium do you find you are most drawn to at present and why?
Mostly video. In my current day job I work in video so it all blends in. I draw a lot for fun. With video and digital projects you can get started and make something, you don't need approval or permission, and it's easy to share. Because of this you can be a bit cheekier. It's also a more direct way to play around with narrative.
Where do you find inspiration? And how do ideas come to you?
Ideas come from the process of making something, from chatting, from seeing something really beautiful or funny. I think that in doing creative work it helps to find a balance between making the work which can be a solitary activity, and being out and about in the world. I go swimming a lot and think things through when I'm in the pool.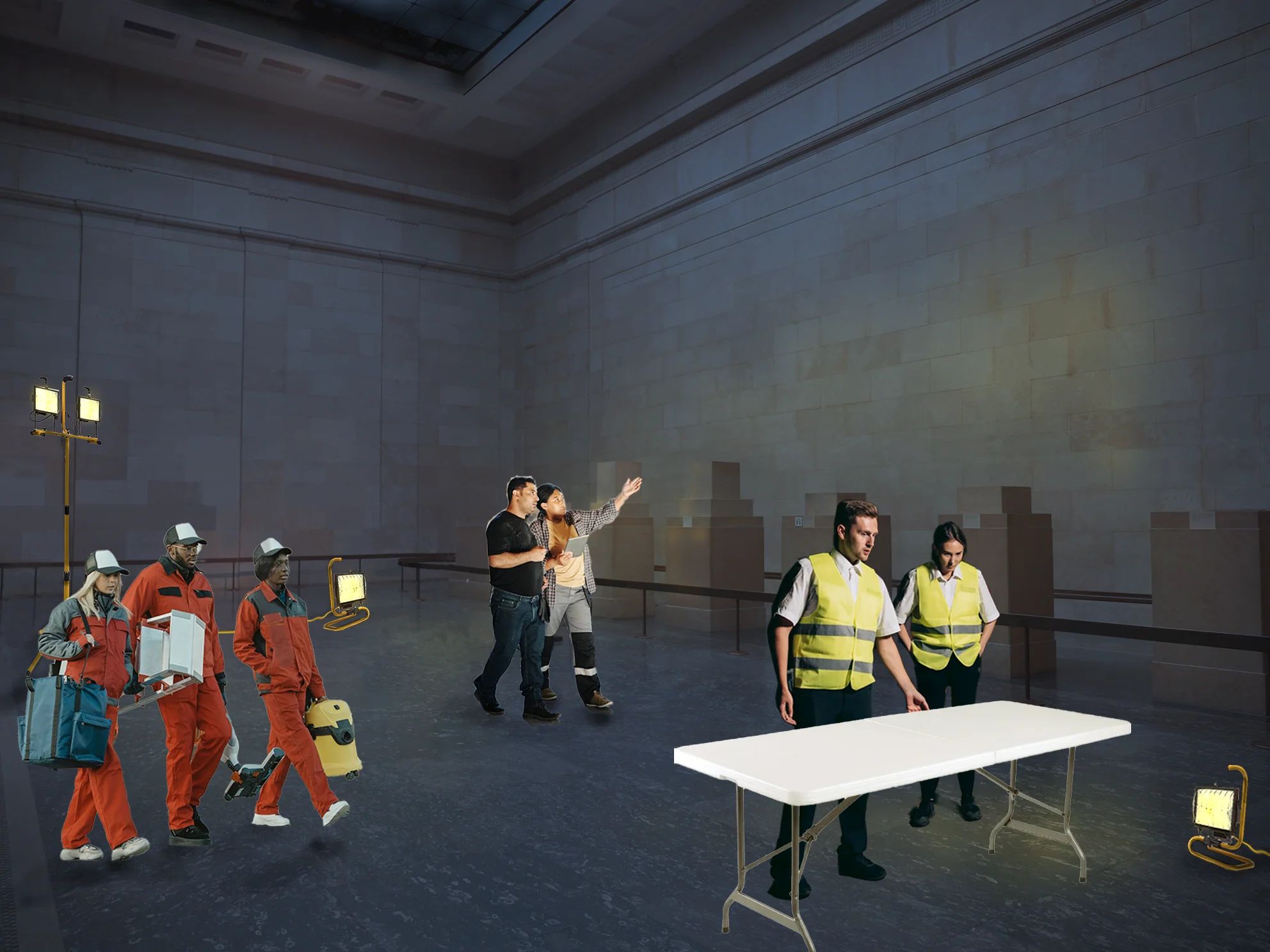 Eve Marguerite, What if we gave them back, 2022
Who would you say are your main artistic influences?
It changes day to day. Overall it's the stuff I consume. I watch a lot of documentaries at the moment and follow European politics fairly closely. I'm not looking at a lot of art right now. There's a few artworks I've loved since I first saw them – Ragnar Kjartansson's The Visitors and his Take Me Here by the Dishwasher, Liminals by Jeremy Shaw, Mike Nelson's The Coral Reef. I like Laura Poitras, Bela Tarr, Joan Jonas, and John Waters.
I enjoy work that is visually really great, but also atmospheric, emotional or funny.
I also just love watching TV series and comedy specials – personally I haven't encountered an art work that has taken me on the emotional roller coaster that Line of Duty did – but I would like to; it's the cliff hangers that get me.
What are you working on in your practice?
A couple of projects are in the early stages, nothing substantial to share right now. As an exercise I write ten minute stories a few times a week – I set a timer and hammer something out without thinking too much – a lot of it is just describing made up scenes in places I've been to. I've been doing it for about a year and I've got some recurring characters popping up now. I am a visual thinker and it feels good to have a low pressure outlet for that.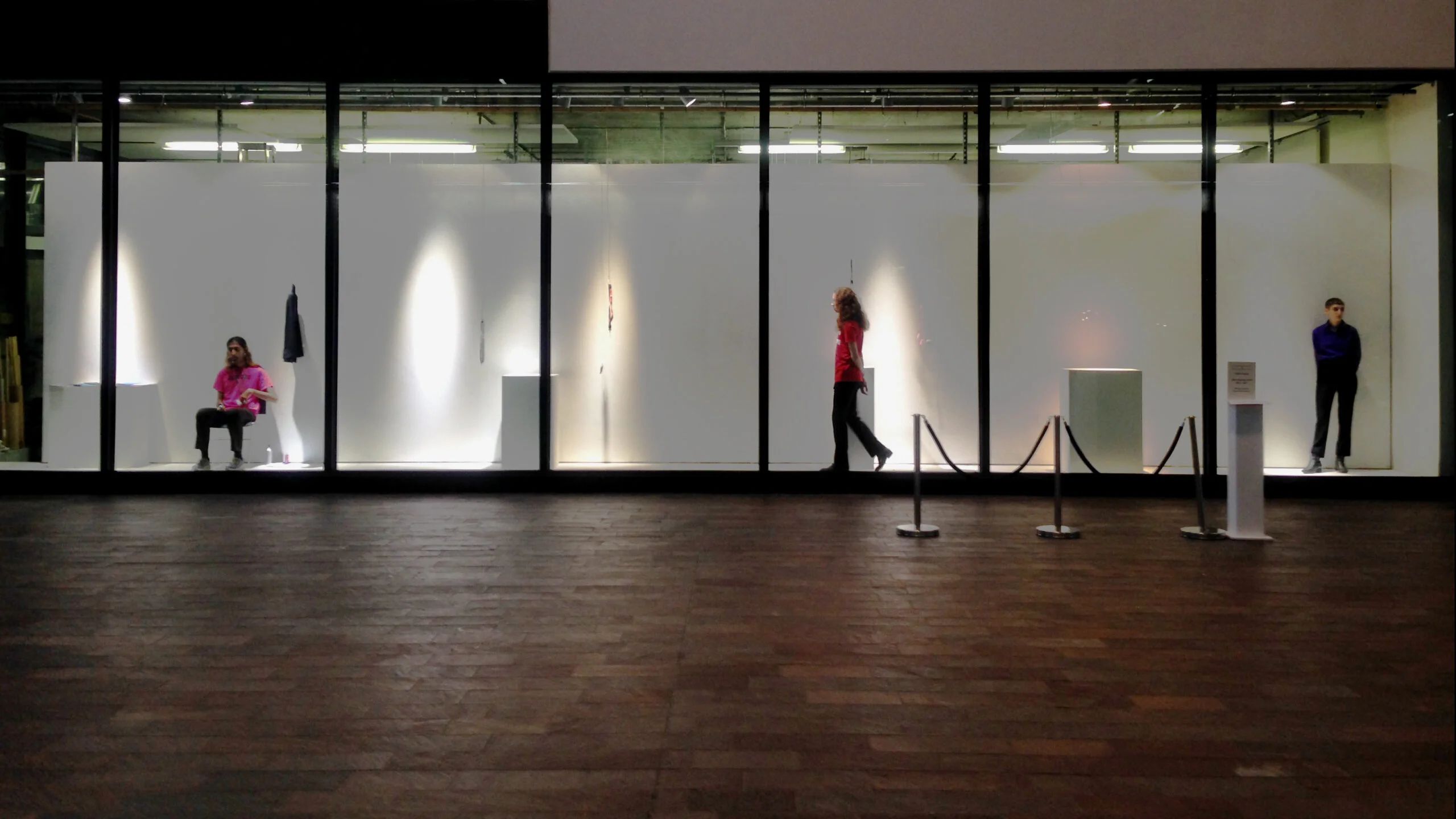 Eve Marguerite and Simon Farid, Invigilator Research Network, Front of House Fashion Survey, 2019
I would like to ask you about the Invigilator Research Network. How did it come to be? And what is its aim?
Invigilator Research Network is a project with artist Simon Farid. We both worked as exhibition invigilators at an arts centre and started making projects about this job we had that involved staring at artworks for hours. We've done a catwalk show of museum guard uniforms during London Fashion Week, and an exhibition of guard drawings made on shift.
We are interested in how the art world works, labour conditions, surveillance and doing projects with good people and it's been fun exploring all these things with IRN. Some have called it an institutional critique, others have called it trolling.
Tell us about What If We Gave Them Back, your project for Lateral Geographies.
There's a lot of information out there now about repatriation of cultural items, particularly the Parthenon marbles and also how we use cultural space and who it's for.
I wanted to address this from the side, skirting issues around museum object repatriation and focusing on uses of cultural space that are about joy and openness, rather than a clinging defence of ownership. Topics I've looked at before – like worker's roles within cultural space also naturally came up. Exploring this digitally allowed more speculation and experimentation – and to do something that was visually engaging.
And finally, what does the future hold for you?
Peace, love and understanding.

Eve Marguerite, Model Workplace, 2020
What If We Gave Them Back is on display on Lateral Geographies.
Words and interview by Jacopo Nuvolari