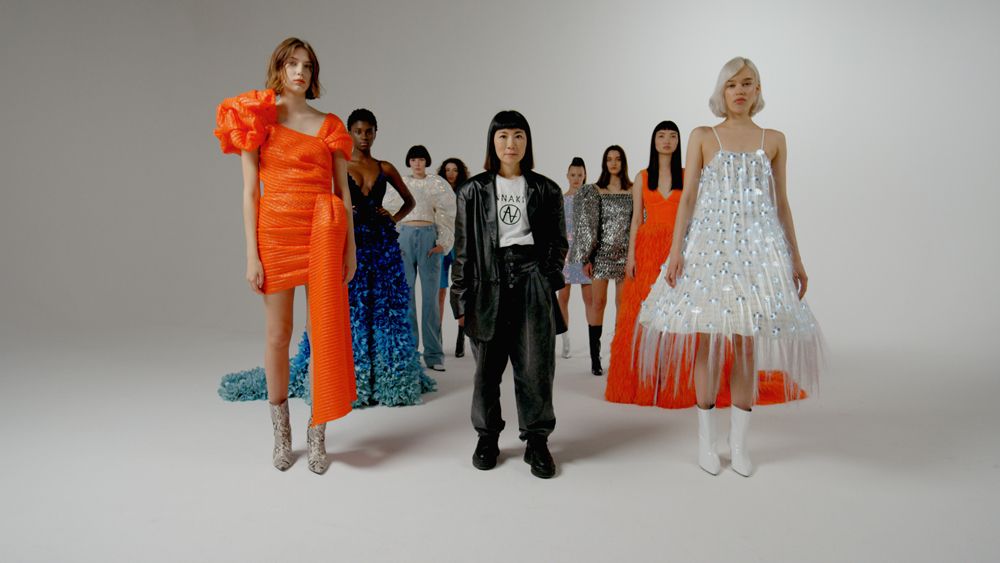 Fashion Flair
1883 were invited to an exclusive event in Milan which saw the world of fashion meet the world of AI in the first ever AI driven Fashion collection.
Designer Anna Yang creative director and founder of fashion label ANNAKIKI partnered with Huawei to create a 20-piece fashion collection named "Fashion Flair".
The work of Anna Yang is known for it's creative flair and has been showcased at London, Paris and Milan Fashion Weeks, and been worn by celebrities such as Lady Gaga, Noah Cyrus and Sfera & Basta.
To create the "Fashion Flair" collection, Huawei developed an original "Fashion Flair" app which was trained by inputting tens of thousands of iconic fashion images from the last 100 years into the platform, along with a specific set of ANNAKIKI collection images. By applying a number of filters in the app by the designer, the AI in the HUAWEI P30 and HUAWEI P30 PRO created a proposal for an initial outfit, which was then developed into a finished garment by Anna Yang. The app, once all images have been processed, has the ability to create infinite outfit proposals presenting designers with endless creative possibilities.
It's certainly a new concept in the world of fashion and one that is very exciting as we see how AI and the human eye can work together to create the next creative breakthrough in fashion. But does it actually take away the human element from design and how much influence does the AI have on the collection?
The designer was happy to answer telling us "The AI sparked the idea but it still takes the designer to design, it doesn't take the human element out of it. The AI helps to speed up the research process. Half was the AI and half was me, changing the fabrics, choosing them etc."
Huawei told us that the second phase of the app will open to an Italian fashion institute and all sales of the collection will go to a scholarship to fund workshops and classes for upcoming designers.
The collection was unveiled at the iconic Superstudio+ in Milan with a live fashion show which incorporated a robotic arm housing 49 Huawei P30 Pros which highlighted the camera features such as the impressive low light and zoom capabilities and encouraging the audience to do the same. In attendance were some of Italys most well known stars including Filippa Lagerback, Kaia Smutniak, Luca Argentero, Giacomo Ferrara, Miriam Leone, Naomi, Emis Killa, Elisa Sednaoui, Alena Seredova and Anna dello Russo. Finishing off the evening was a performance from British band Clean Bandit.
The video for the entire fashion show can be seen at:
[embedyt] https://www.youtube.com/watch?v=C4n1A386PdE[/embedyt]