Felly
When it comes to the art of songwriting, few artists can match the prolific output of Felly.
The Connecticut-born artist and producer has been making music since he was a teenager, releasing over a dozen albums and mixtapes in the last decade alone. His music is a unique blend of hip-hop, indie rock, and funk, with catchy melodies, witty lyrics, and infectious beats that have earned him a dedicated following.
In this interview with 1883, Felly talks about his upcoming North American tour, his creative process, and his upcoming project, which promises to be his most ambitious yet. He also opens up about how he deals with self-doubt. And of course, we can't forget to talk about his new single, "Free Love," which showcases a new, upbeat, feel-good indie side of his music. So sit back, relax, and get ready to learn more about one of the most exciting artists in the game today.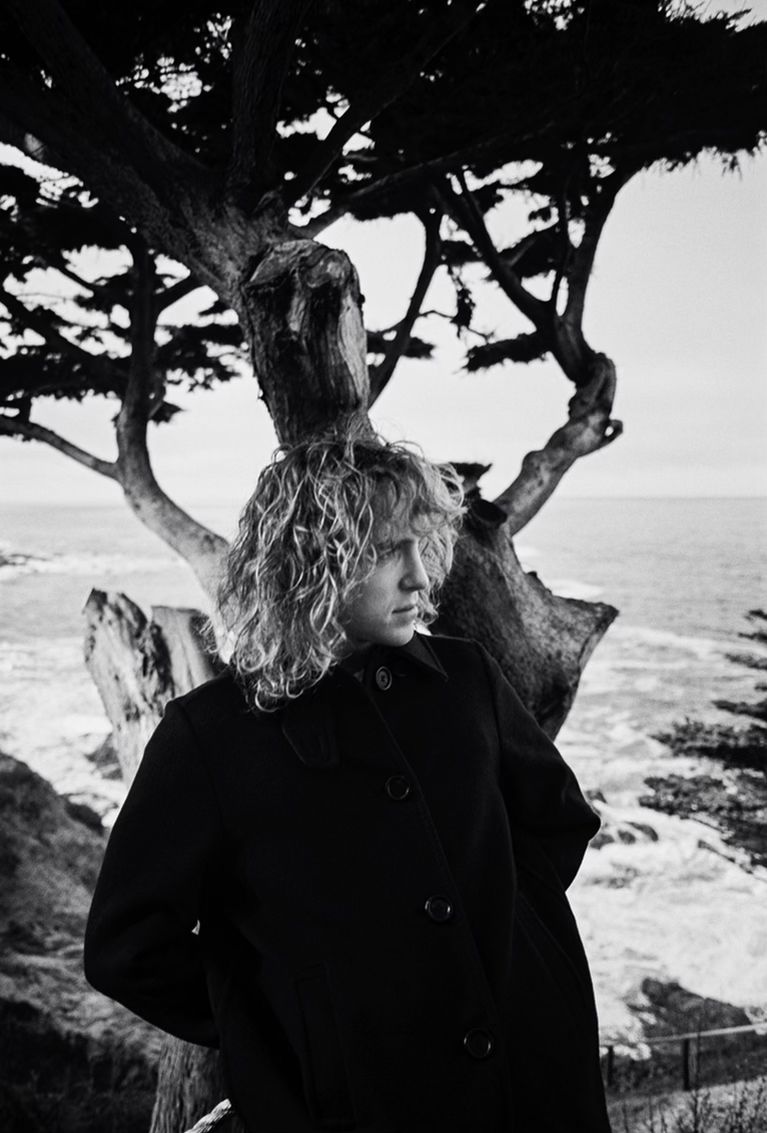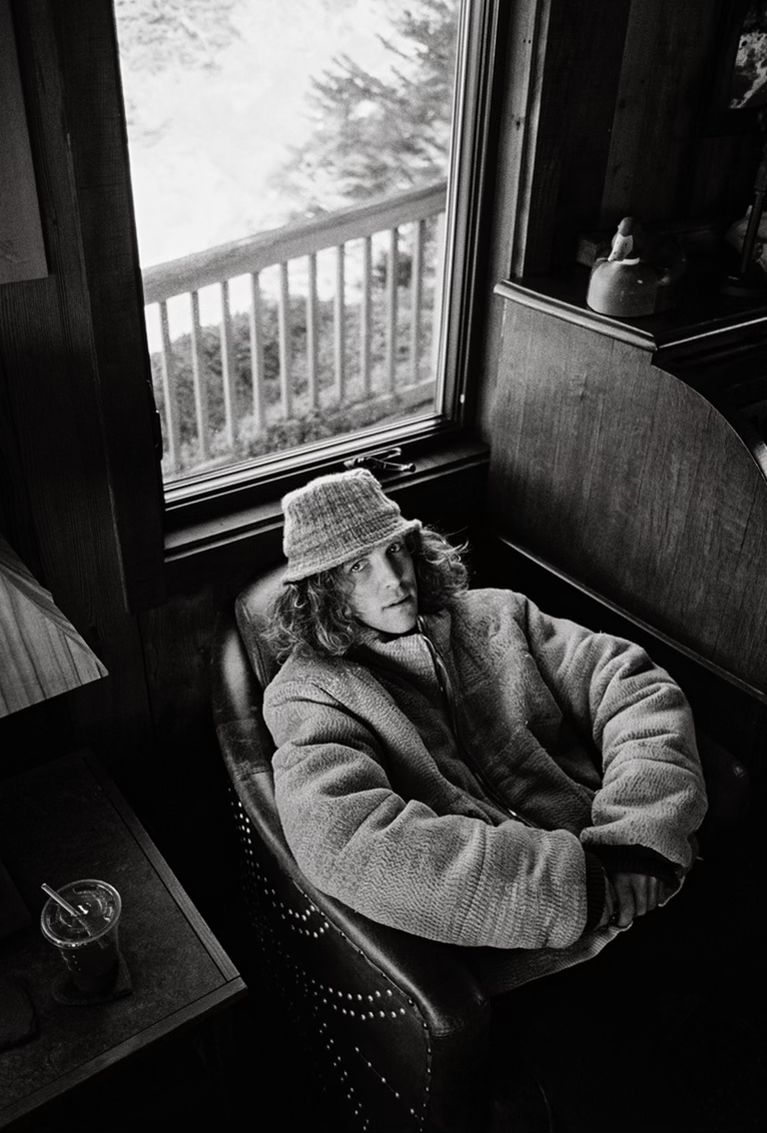 As someone whose been at it for quite some time, are genre changes and the move to LA are these all things that you need to do to keep things interesting and inspiring?
Yeah, absolutely. I think I'm always looking for something to inspire the next sound. It's a lot of like, travelling and doing and going to weird places and talking with different people. You just gotta remember to live life. You can't just stay in the studio. I feel like I changed so much as a person. I feel like most people do. A lot of artists though, when they create a niche or something works for them, they're like, I can't leave that. To me it's always worked in some capacity and I've gotten like a little bit of a buzz but if I'm honest with myself, it's not where I want to go. I'm always open to changing things and letting go of past things that and finding whatever's new. It's a quest.
How different is the Felly back in 2014 and the vision you had for yourself then to the one now in 2023 someone who has 9 albums under their belt?
Those times were awesome. A real cool era. It's like looking at pictures of yourself when you were in high school or college and you're like oh cute, but you're not wishing you were that dude now. There's always something cooler and everything is additive, you know. So all the things that I learned are, like, culminating into a bigger and better version of me. That's also why I fuck with me fans it's because they let me grow and try different things out.
You've recently announced a 23-date North American tour. How's the preparation for that been so far?
I've been just sitting down with all the songs and seeing what I want to play and try to figure out how I'm going to create a setlist out of all the songs because it's, it's sort of like I don't want the set to seem super bipolar. My music is like I have two different people. One is an almost alternative indie and the other ones is more hip hop, boom bap. It's about merging those which is the challenge. Other than that it's just about getting my energy right and staying healthy. For the upcoming tour I'll be with a 4-piece band and then we have our supporting act.
Artistically your someone whose constantly evolving both sonically and visually. How important is the evolution of your live performances as you continue to grow?
I want to be one of those bands that stick around for 50 years. I feel like a lot of the bands that are doing great right now are these like legacy acts. I have a mini cult following where the fans do return to the shows, they know what type of show they're going to, they are coming to have a moment. I want to have that be like almost like a safe place. For people who you know, like my music and want to come out to the live shows, I think the live show is super important. And that's why making a worthwhile experience is something I'm very keen on because these people don't want to have a show be like "I saw the show, I don't want to come back." You want them to be like, I got to see what's next. You know?
Nowadays artists need to release consistently to have the algorithm on their side, yet you don't want to creatively exhaust yourself. You've been quite prolific throughout the years. How do you keep a balance between the two?
Recently, I've been just trying to force myself to write on a guitar and write a song a day. So now I have 30-40 songs that's just me and a guitar. This is a new way of working for me. I would then take those ideas and work on it with the band. The other way that I'm used to working which is faster and more reliable is just by sitting in my studio making a beat or sound and writing a rap and recording. So it's sort of these two different sides of how to create that I'm still figuring out. Just yesterday, I wrote a song on the acoustic guitar and then later in the evening I had a beat and ended up creating a full rap song from it. I just make so much music. My lifestyle is based around creating. On this next project. I want to lean into the Hip Hop stuff more. I want it to sound like if you played and recorded a band and then sampled it and made a beat out of it. Mix those worlds together.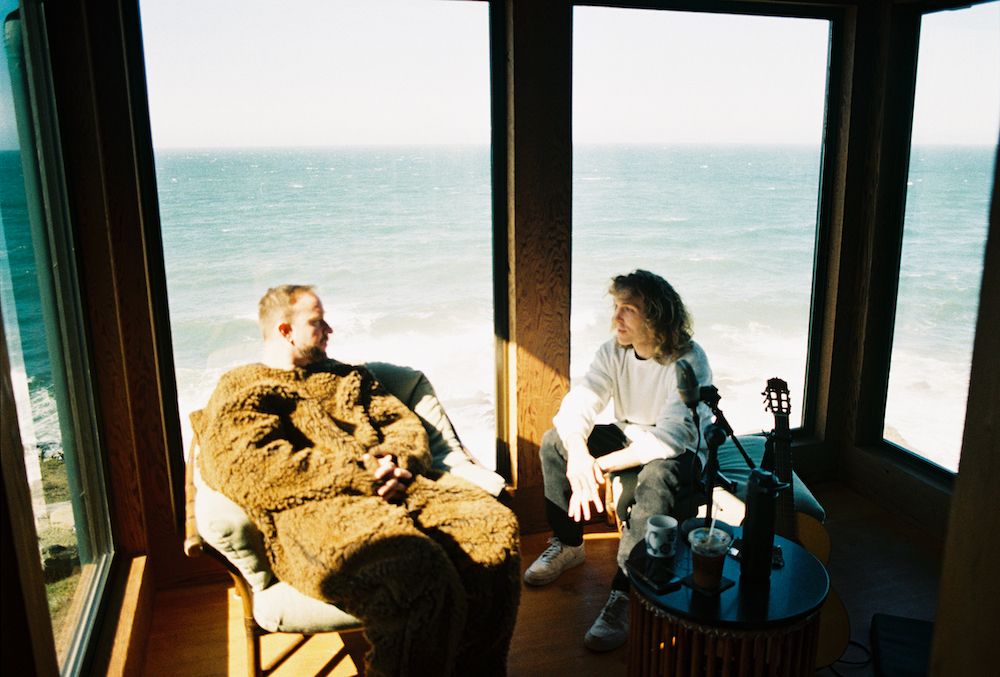 Talking of songwriting, as a songwriter how has your relationship with self-doubt changed throughout your musical journey so far?
I think when I'm writing self doubt does appear. You don't know if what you're working on is a waste of time or not. This is especially when you're in a studio time knowing you're spending money and so there's this added pressure. But my mindset, recording from home, is that it starts out as you devoting a portion of time creating something. You have to just let go and just go for it. Then you see what you get later. You can't be in the middle of it and be like I'm wasting my time or you can and you can follow that feeling and say, Okay, well so this isn't feeling right let's find something else, but at least you devote the time and you went for it.
Lastly, what 3 songs would you choose to soundtrack your perfect day?
Morning – Move On Up by Curtis Mayfield
Afternoon – Riot by Hugh Masekela
Evening – Faith by Bon Iver
Free Love is out now, follow Felly via @felly
Interview Dean Benzaken
Photography Clay Kasich