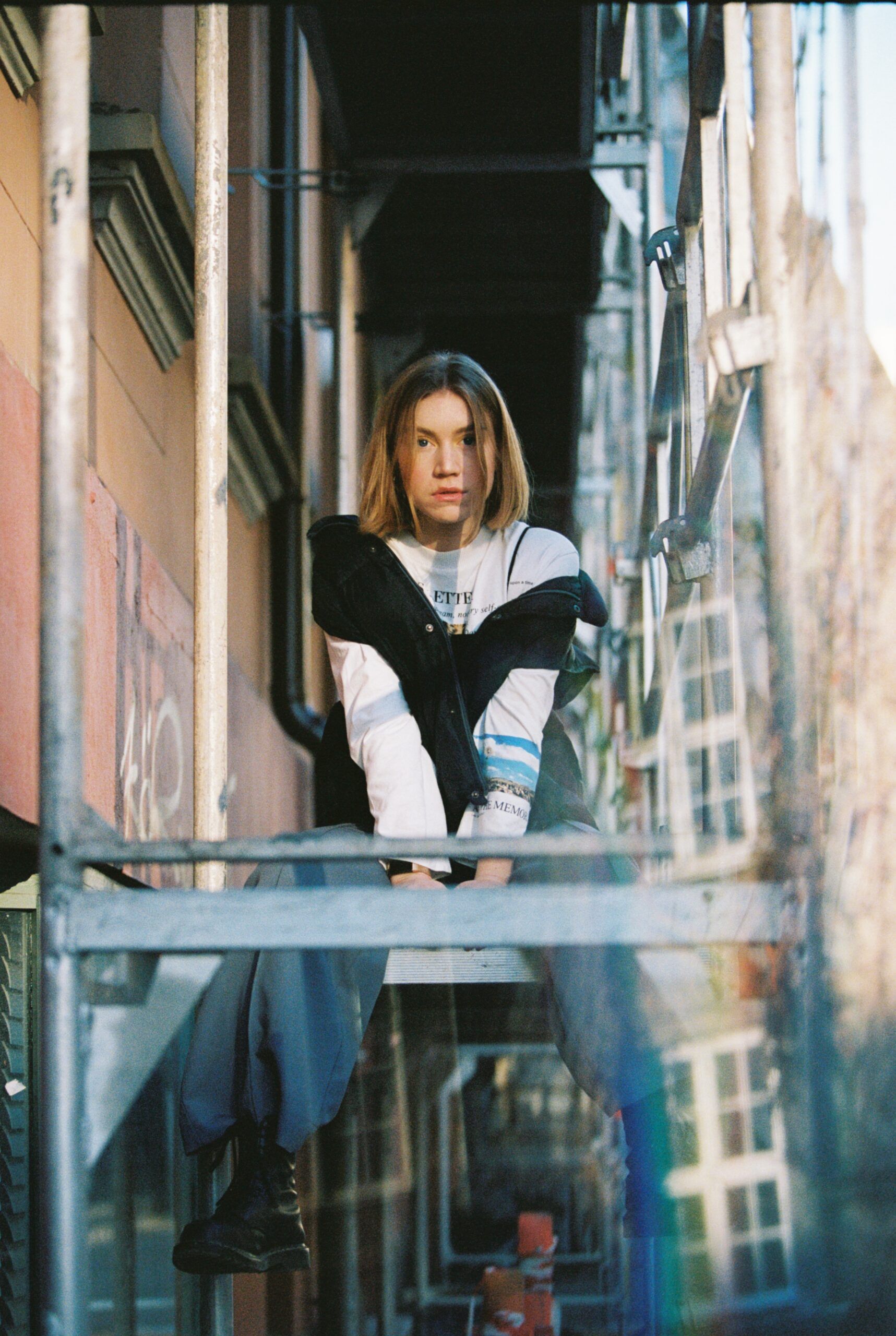 Hanne Mjøen
Hanne Mjøen is the alt-pop artist from Norway whose fierce and tender flare shapes both her lyrics and production.
After the release of her 2018 single Sounds Good To Me which collected millions of streams across the board, Mjøen has been taking us on a rollercoaster ride with her exuberant and organic talent. In the lead up to her EP Emotional Fever, her first drop Hell with You shook the alt-pop grounds with a new wave of adventurous, rich pulsing synths and delicate feminine vocals oozing in intimacy. Now, Mjøen has dropped the title-track from the upcoming EP, getting us ready for a back to back exhibition of her vibrant anthems. 
Emotional Fever narrates the world of emotional battles and internal introspection that leaves us questioning the ever-spinning carousel of thoughts in our minds. Using the term "fever" Mjøen explains, "One moment it feels like forever, and the next you get a panic attack and you just want to leave. And it feels like a fever because of the sudden changes you have no control over". Including a sweet-shop selection of bright, tasteful production from gentle raindrop pops to electro echoes, the track is pumped with an array of powerful emotions and imprinting melodies. We caught up with Hanne Mjøen to talk all things Emotional Fever, her infamous music videos and dream collaborations.
Hey Hanne, congrats on the release of your new single Emotional Fever! The song speaks about having an emotional battle, something I'm sure we can all relate to. Tell me more about the meaning behind it and if you've managed to find a remedy for the fever! 
Thank you! I wrote Emotional Fever to describe how it feels having mixed feelings about someone, and not being sure if you should stay or not. I compared it with a fever because of the sudden changes you have no control over. It's not really a remedy for it, you just have to communicate, and try to ignore the commitment issues and allow yourself to maybe get hurt, put the wall down to see if the trust and love makes you calm down eventually.
This track follows the release of your previous singles Hell With You and Too Tired (Don't Feel A Thing). There is clearly a strong theme running through your music, both sonically and narratively. Tell me about your songwriting process – do you start with a lyrical narrative or melody? 
I love writing about hard feelings in the angles and perspectives that are a bit scary to talk about. I am very bad at talking about how I feel, so for me songwriting became the natural outlet for my emotions. When I write I usually start with a lyrical narrative, I like working with a producer and a songwriter, so the first hour of a session we talk about our lives, politics, the world and naturally end up in an interesting story. I also have an idea-bank of synths after finding a theme.
Your most recent music videos have been outstanding. Everything from the cinematography to locations and costumes is perfection! Is it important for you to have a visual component to your music and if so, why is that?
Thank you! I think live pictures give the song a new layer of meaning, and it's an important way of bringing the lyrics to life. I sometimes even write down visual ideas for the songs just after writing the song itself. A music video or lyric video is like a mirror to the soul of the song, and I do love making them too. 
Following on from that question, do you have any funny or memorable moments from shooting those music videos? 
I made a lot of new friends, everyone in the crew of my videos have been amazing people. I am so grateful to work with these guys. For the Hell With You music video I actually overcame my fear of heights, being lifted 7-10 meters off the ground in a car haha. After a while it felt normal, which makes no sense, haha. 
You've built a strong fanbase in Norway, but have also been receiving a lot of acclaim from audiences across the globe. What do you think it is about your music that makes it so easy for listeners from all walks of life to connect to?
It's so crazy to think that what I write can connect with something someone on the other side of the planet is connecting with. I guess it's because I'm very clear and transparent in my writing style, and that you can hear that I actually mean what I am singing? Honestly I have no idea, but my stories are real and hopefully that carries through. 
The single is off of your upcoming EP which is due in September. What can we expect from the EP. Can you give us a sneaky insight into it?
My EP Emotional Fever is a rollercoaster of my emotions over a period of time growing up, becoming an adult, and still not being sure who to be. It's filled with ups and downs, and twisted ways of thinking what love is and how it should be like. It's not like the movies, you actually have to make decisions without being completely sure and risk getting hurt to feel what's true. I feel like a qliché for saying it, but maybe we shouldn't be so scared to be that anyways. 
Your songwriting can be very raw and vulnerable. Is there a certain song off of the EP that you have a deeper connection with? 
Thank you! I did really believe in too tired, and when my team was a bit unsure about the demo of the song, I pushed through that we had to try to make it sound more like me and that I had to release it at some point. I feel like it is so pinpoint on how I feel sometimes, and that maybe other people would have felt like that too. So for me it was a really important song to release. And it turns out that a lot of people have felt like I did too, and gosh that makes me so honored and thankful and proud. 
You've collaborated with a lot of different artists in the past. Who would be your dream artist to work with in the future?
I don't know if I would be able to work with this artist, cause I would be so starstruck if I ever got the chance, but man I love Robyn so much, it would be an absolute dream to work with her at some point. She has definitely had a big influence on how my writing is and also with her earliest songs how I like my sound. 
What else can we expect from Hanne Mjøen this year?
There's a very interesting project collaboration coming, I don't know if I can say anything about it yet so I wont, you'll just have to wait and see! And I am writing and finishing up more music for you, so there might be coming before the end of the year (I do really hope so!). 
Emotional Fever is out now. Follow Hanne Via @hanne.mjoen
Interview Joe Beer
[embedyt] https://www.youtube.com/watch?v=JDabNZ7Jx0Q[/embedyt]