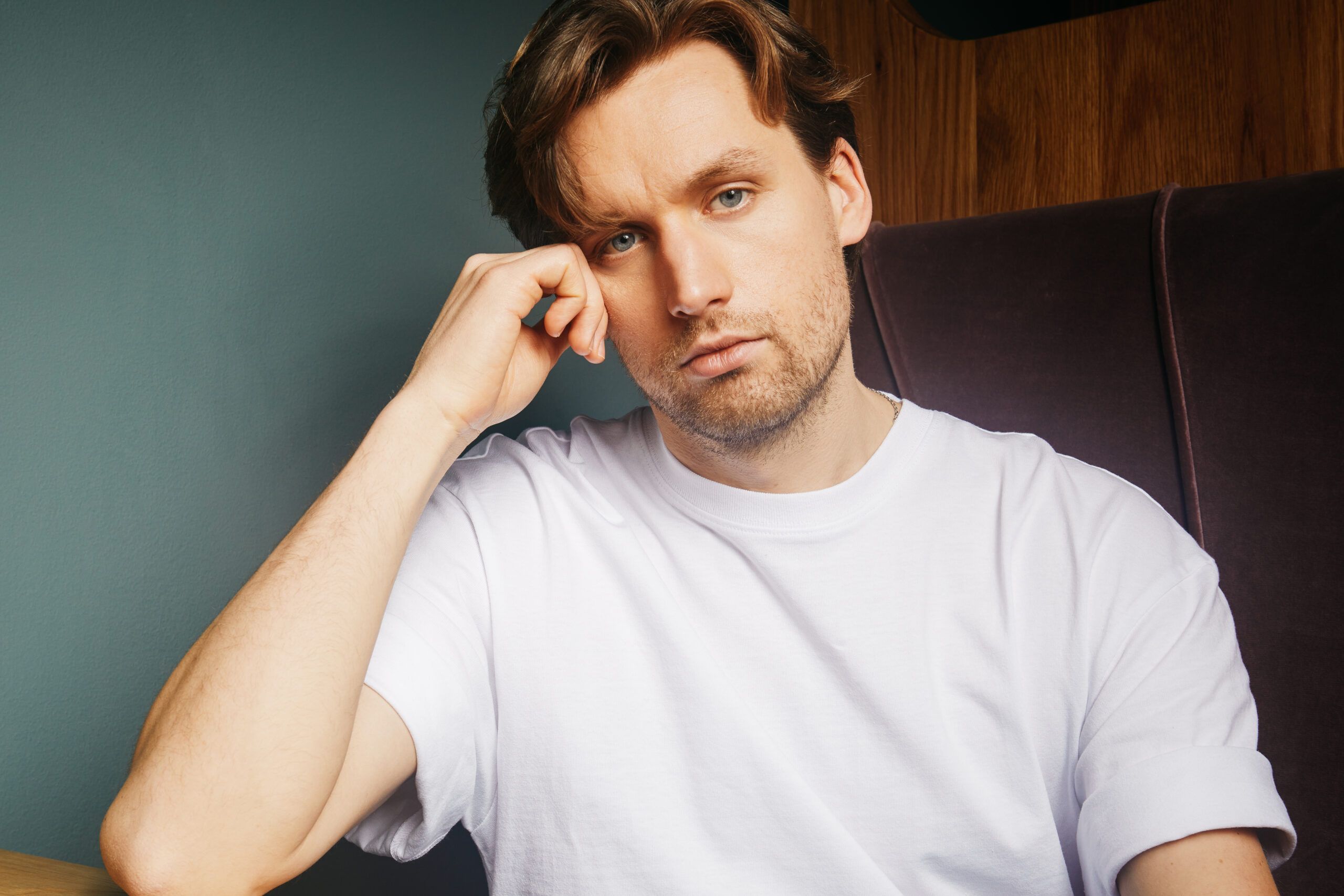 Slopes
In his new song 'Tears,' indie-pop artist Slopes weaves a tale of heartbreak into an eclectic & emotive ode.
A true multi-talented act, Slopes is the artist project of singer-songwriter-producer Dag Holtan-Hartwig. Hailing from Norway and pulling inspiration from his time in LA, Slopes work demonstrates his ability to deftly combine euphoric melodies with introspective, thought-provoking lyrics, sometimes with both contrasting one another, and does just this on his latest single, 'Tears,' a perfectly-named track that causes listeners to truly get swept up in the singer's aching pain of heartbreak.
1883 caught up with Slopes to chat about his career so far, his new song 'Tears,' and more.
Although you are part of a duo and you've worked with a number of other artists before, you wanted to start your own artist project. What made you want to start Slopes?
Ever since I was little I've wanted to create my own musical universe, and even back then I had a pretty clear idea of what I wanted it to sound like. But as I started to get into music professionally, as a songwriter and producer, I never quite mustered up the confidence to put myself out there and start my own artist project. These days, the world is full of things screaming for people's attention, and I think that was probably the main thing that held me back. To go out there and compete with all that noise and say: This is me and I want you to listen to me specifically, because despite all the other stuff you could do, all the gazillion songs and artists you could chose to listen to, I think you should listen to me. That's essentially what I'm saying now. I have something here – the three songs I've released and many more unreleased ones – that I think people might really appreciate. That those songs might stand out from the noise and actually mean something to someone.
You started 'Slopes' after experiencing a period of time where you were feeling lost and heartbroken. With your debut artist project only beginning in 2021 and you've already garnered so much support, what would you say to the version of you back when you first moved to LA prior to beginning Slopes?
I was pretty lost at one point out in California, and I'm not sure if saying anything to me would've made a difference. I gained some experience, made some great friends, went to some ridiculous parties and brought back loads of inspiration, so I guess you could say it was worth it.
Tell us a bit about 'Tears' and the inspiration behind the track.
Tears is about running away from something good, a relationship maybe, because you're afraid to mess it up. I feel like that sometimes, that whenever something good comes along, it's hard to really enjoy it because I know how easily it can break. It's a bit of a fight or flight thing – I could stay in a good relationship and potentially watch myself mess it up, or I could just avoid the whole thing from the beginning. I'm obviously not living my life like that all the time, but I wanted to describe that feeling, and that's what I've tried to do in Tears.
Was there anything you learned about yourself while writing 'Tears' in particular?
Hehe. I definitely had to reflect upon certain things I probably wouldn't have otherwise. I thought a lot about the way I enjoy the good things in life. How do you enjoy something while knowing it probably won't last? 50 percent of marriages in the US end in divorce or separation. I'm bad at accepting things like that. I let rational facts affect me, making harder to enjoy the moment.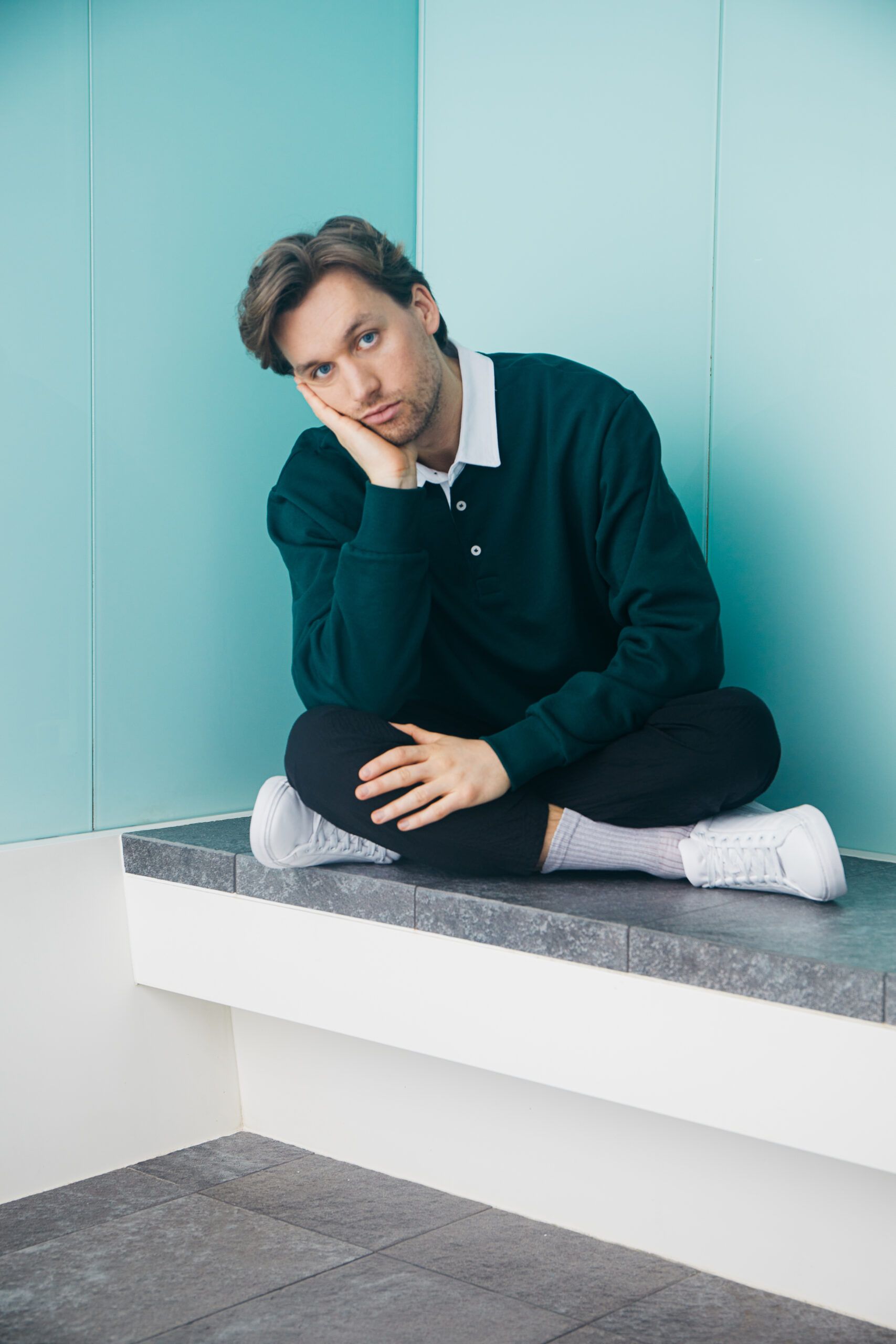 Your music is quite euphoric but there's always a deeper meaning when you analyze the lyrics — is juxtaposing the sound and the lyrics something you aim to do?
I think yes, sort of. I love songs that are happy and sad at the same time. I love to listen to songs journeying into dark places, but somehow leaving me feeling good. Life is good and bad, and music can sometimes connect the two, and make sense of it. That sounds really fucking pretentious, but to me, that's when music is at its best. It doesn't matter if it's a break-up song or a club banger, music needs a touch of darkness to really hit home with me.
I know you're incredibly influenced by the environment around you — how has being in LA and in Norway influenced your songwriting and the way you make music?
I suppose the Norwegian winter, with only a few hours of sun a day, doesn't invite you to write super happy bubble gum pop. Maybe that's why I'm sucker for melancholia. I don't know. LA taught me to be fast. In Norway I was used to long sessions lasting for hours and hours. In LA, sessions are efficient and quick. I know a lot of songwriters disagree with me here, but I love those quick sessions. If I listen to the session bounce the day after and still love it – that's when I put in the hours.
After someone is done listening to your music, what do you hope they feel?
Hmm. Wholesomeness? Is that even a word? If that's a word, then that's what I would be hoping for.
If you could manifest one thing for yourself this year, what would it be?
One thing that I really want to make happen this year, is to get out on the road and start playing gigs. Slopes has never existed in a world without COVID, so it's about time I get onto a stage!
Tears is out now.