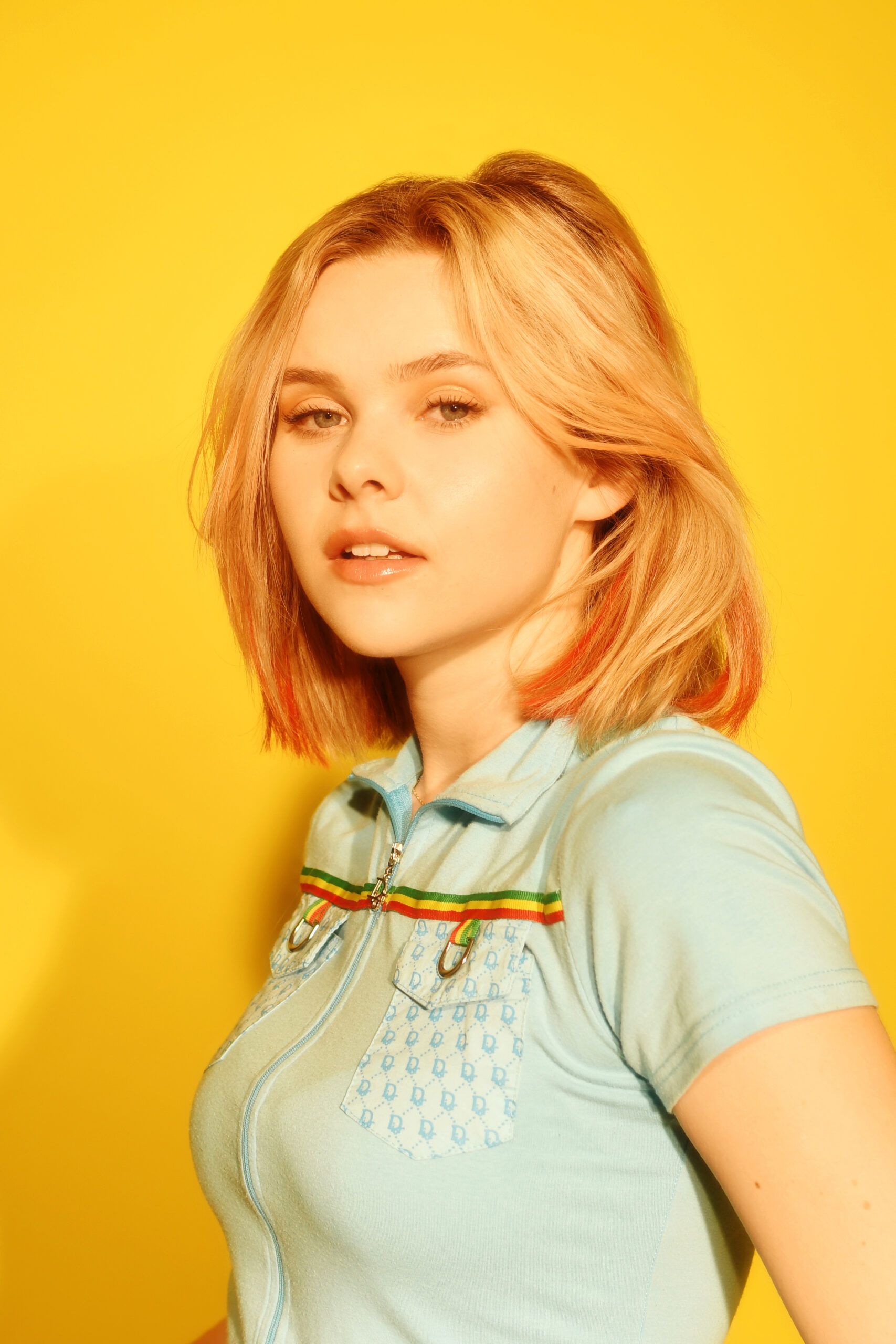 Hedda Mae
Hedda Mae is ready to reintroduce herself on her upcoming EP, planned for release this Autumn. 
For those unfamiliar with Hedda Mae, listening to her new single 
Rhythm to Myself
 is a great way to meet her.
The vibrancy and eclectic nature of her music encapsulates the myriad of influences that inspire this young artist. For someone who only started songwriting at the tender age of 17, Hedda Mae is already making quite the impact on her corner of artistry. She writes songs that are centered around different vibes, but each of these undertakings show and share a more vulnerable side in the lyrics that accompany her well-planned instrumentals. 
Listening to Hedda Mae, you may feel as though you've stepped onto the dancefloor, free from worry or care. But when you tune into the lyrics the singer-songwriter has beautifully penned, you'll come to the realization that you're experiencing so much more than an infectious melody. 
Reflecting on the EPs she has produced thus far while looking forward to the future, Hedda Mae spoke to 1883 Magazine about the message behind her music, what she hopes fans take away for their listening experiences, and more.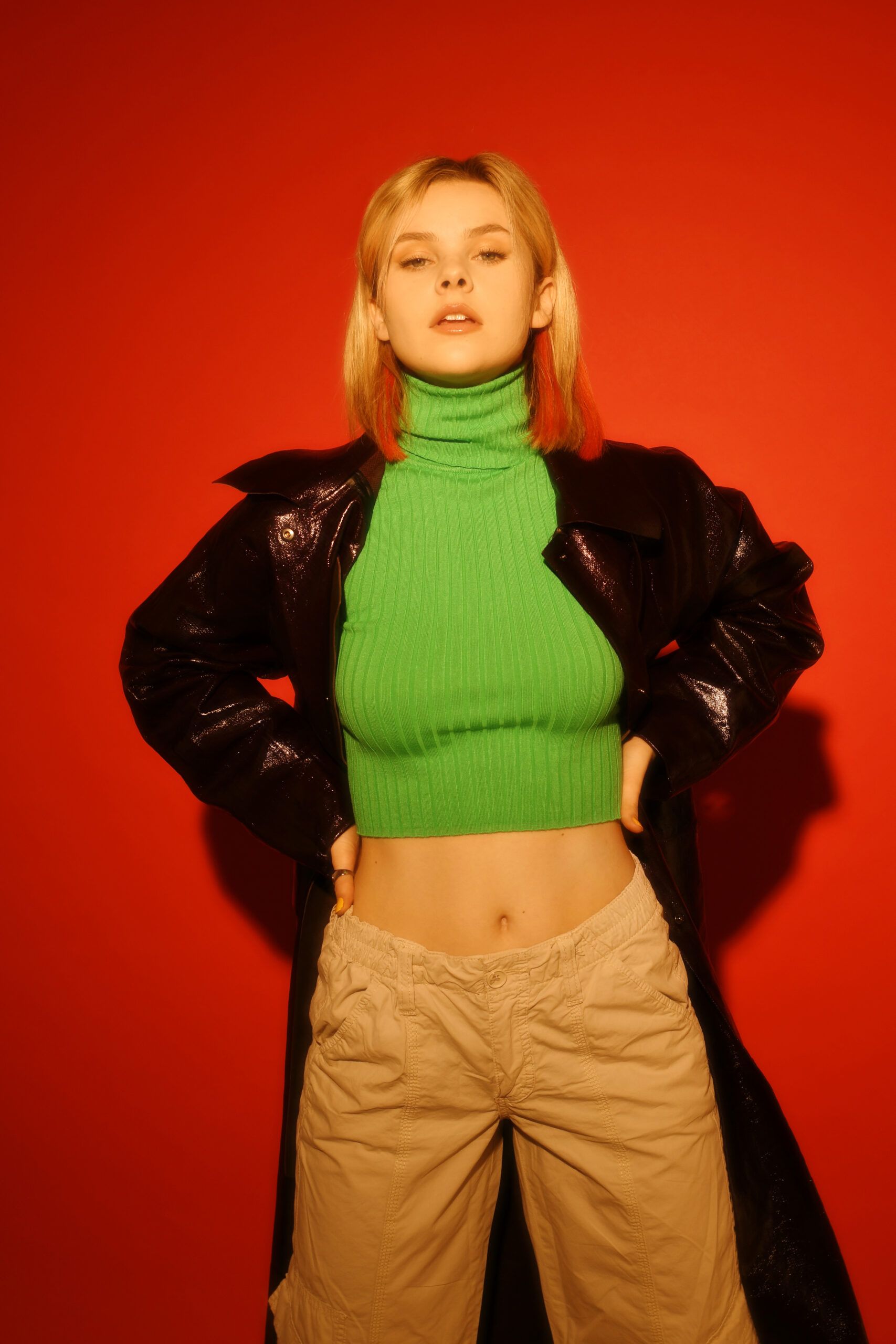 Your recent single, Rhythm to Myself, is such an interesting blend of sounds—you can really hear the range of influences that have contributed to your particular blend of pop. When you're getting ready to arrange a new song like this, how do you know which instrumentals you want to incorporate into the track?
There are many influences indeed! Over recent years I've been working with an amazing producer named Benjamin Giørtz who shares a lot of the same references I have for my music. One of the things I appreciate the most about our partnership is how we've always kept the door open for new directions and experimentation with sounds and genres whenever we're in the studio. We usually start out with a beat or some chords that I topline, and most of the time everything just sort of….happens, in the room. However, I've gotta say, Rhythm to Myself has been the most challenging song I've ever written. We probably ended up with 10 different versions of the verse, each with a completely different vibe. 
In addition to your exciting new single, you're gearing up for the release of your latest EP this fall. I know you've previously mentioned that this is part of a planned trilogy of EPs, but I was wondering if you could tell us a little more about what fans can expect from this release in particular?
This EP will be a big ball filled with a lot of in-your-face energy, and some of the songs might be considered more approachable than the ones I've released earlier. Several of my all-time favorite self-written songs are definitely on there. I promised my manager I wouldn't say this, but…I might even call it a party-EP. Buckle-up!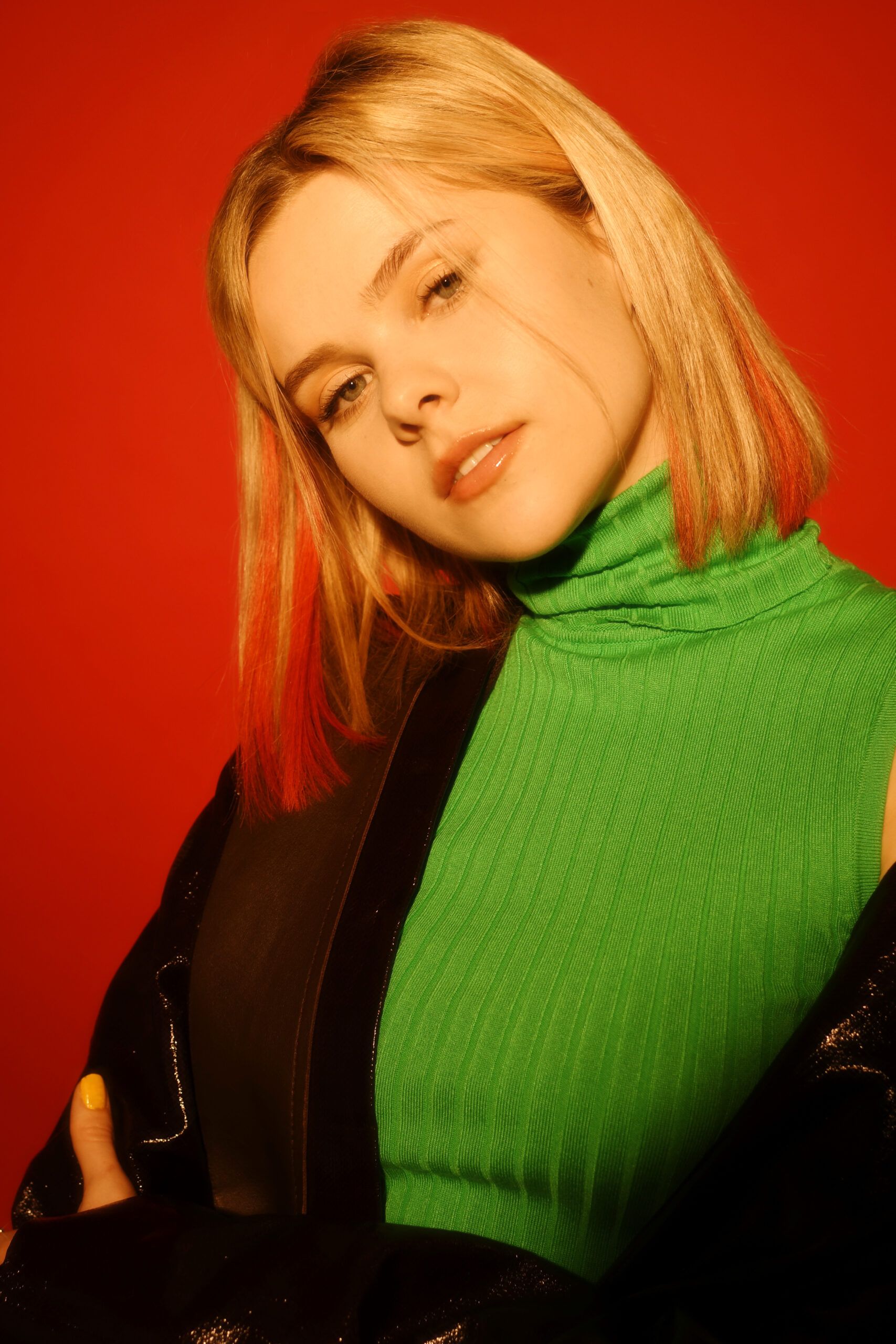 When you were mapping everything out for this trilogy of EPs, did you have a distinctive story you wanted to tell through the complete collection? Or did you want each EP to stand on its own in terms of artistry/story/message?
I definitely wanted each EP to stand on its own in terms of artistry/message. With this trilogy, my main goal has been showing some difference and giving the world a taste of both my sound and personality, rather than telling a cohesive story. I've always been super fascinated by artists that put a lot of effort into renewing their sound and aesthetics throughout different eras — and I also wanted each of my EPs to be completely different, both visually and soundwise. Still, I feel like there is a consistent retro sound and nostalgia that binds it all together. 
Your writing is so authentic, as you always talk about topics that you're knowledgeable of. When you're drawing inspiration from real-world experiences, whether they're your own experiences or they come from a friend's story, do you write lyrics in a stream of consciousness? Or do you work on the lyrics a little at a time?
That's a good question! It depends. Maybe somewhere in between? Writing lyrics in a stream-of-consciousness is a great way to keep it playful and fun. I do want my lyrics to feel relatable for listeners but my songs are all about the vibes.  
I read in a previous interview with Clout that you didn't start writing music until you were about 17 years old. Was there a specific moment in your life that sparked an interest in writing music for the first time?
That's right! You could call me a late bloomer. [Smiles]. It was actually my vocal coach that introduced me to songwriting which was a brand new world to me. Suddenly, I'd found a way to express my feelings and create something that was just mine. I've always dreamt about doing something related to music, but it wasn't until then that I knew how or why I wanted to do it for a living. It kind of gave everything a purpose. Songwriting is still one of the things I enjoy most in life, and I both think and hope that's something that shines through in my music as well.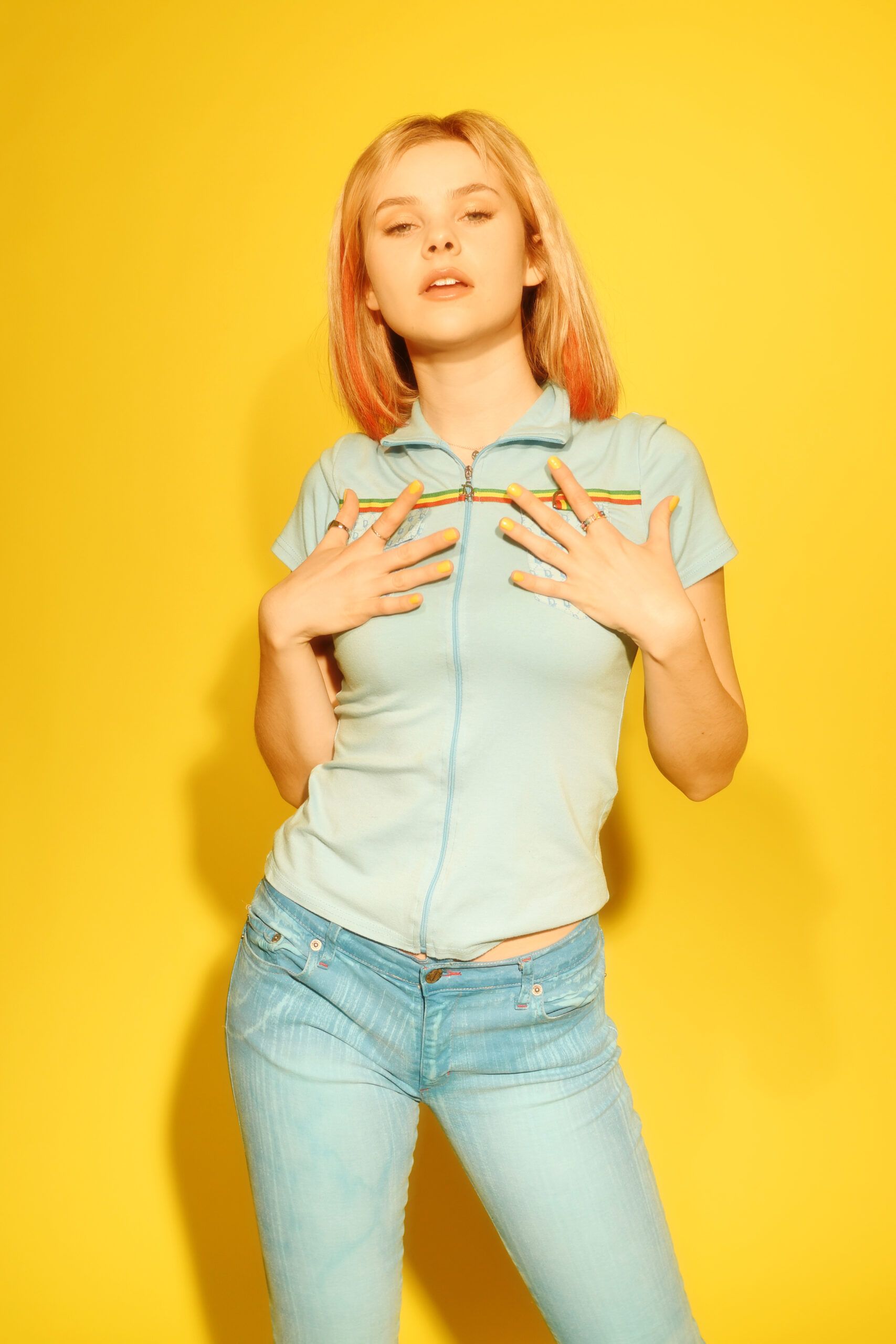 What is your earliest musical memory? Maybe a moment where you first fell in love with a song or a particular piece of music that's tied to an important moment in your life?
It's weird because I don't think I have a specific early-musical memory. However, I grew up in a home that had a great love for music. My father used to blast upbeat songs, and I always made him and my mom watch me dance all the time. I'm surprised they didn't kick me out sooner. Jokes aside, one of the songs I remember being heavily in rotation was Have Fun Go Mad by Blair. It's kinda funny because I would definitely say that song is a reference when writing music today. 
As your career continues to grow and expand in all these exciting directions, would you ever be open to collaborating with other musicians? If so, who are some of your dream collaborators?
I would definitely be open to collaborating with other musicians. If I were to dream big, I would have to go with the person that's on a painting my friend made for me (that currently takes up half of my room): Mr Anderson .Paak. Or Bruno Mars. Or both at the same time. But of course, any of them would be completely fine!
What is the most important message you hope fans will take away from your music?
Probably that everything doesn't have to be so serious all the time. I aspire to create a space where they can feel like and know that it's totally okay to be themselves and embrace who they are. I want my music to make people feel something; either if it's joy, empowerment, sass, heartbreak, love…If I can make people feel good when listening to my music, I'd say I've already come a long way. 
Rhythm to Myself is out now, follow Hedda Mae via @itsheddamae
Words by Sam Cohen
Photography Jack Alexander