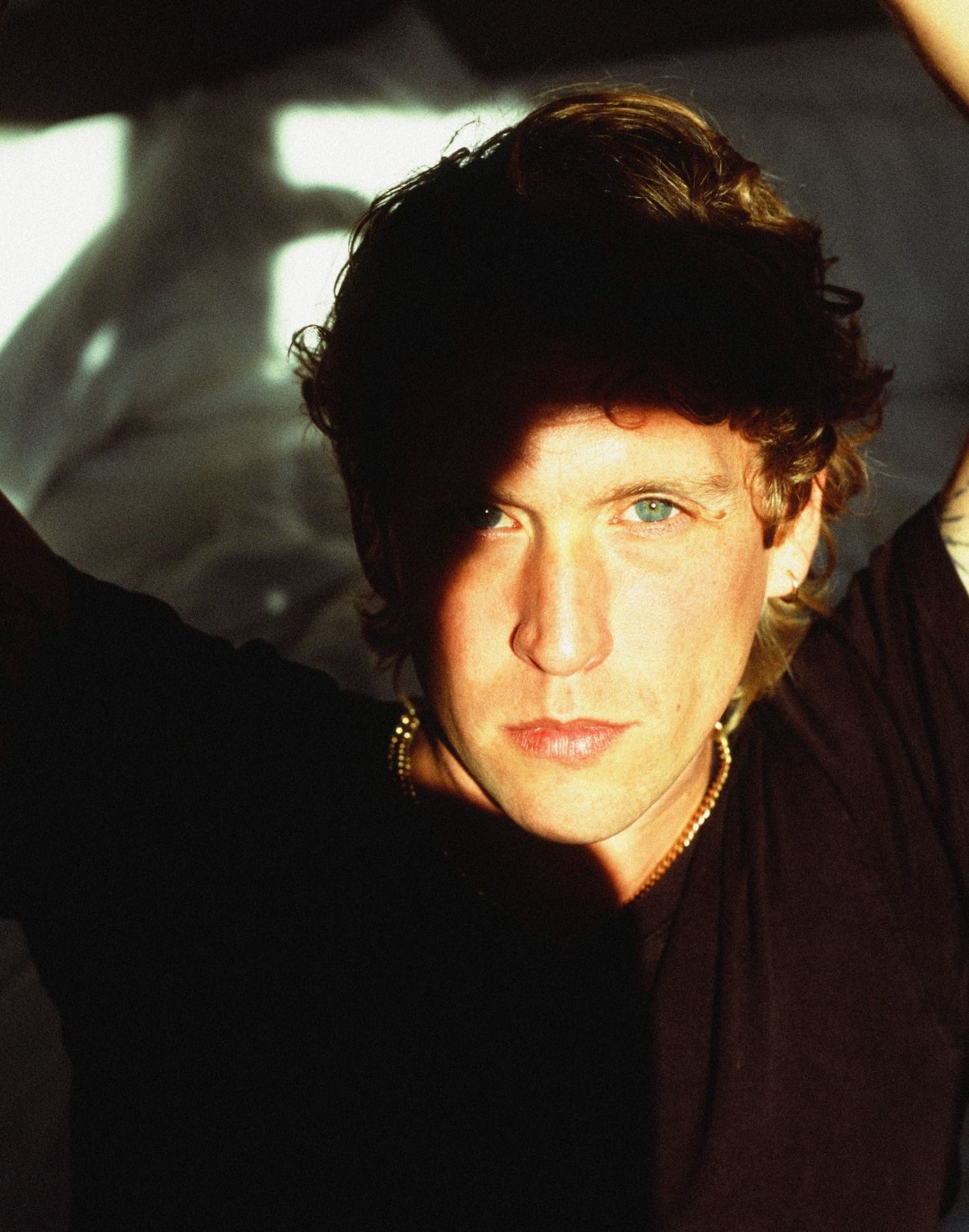 RHODES
With an already impressive body of work singer-songwriter RHODES is back with the first insights into his new era.
London-based artist RHODES has perfectly captured the crushing feeling you get after waking up and for a few seconds believing the world you just explored, or the person you were just with were merely the product of a dream. He explores that almost inexplicable feeling that often sets the tone for the day in previous single No words, a beautiful piano ballad with crisp, clear vocals, alluring harmonies and poignant lyrics which is a real treat sonically. His new single Suffering is a soulful track about "the fear of causing suffering to the people you love and being afraid you might lose those closest to you". He wrote it during a dark period of his life in which he turned to drugs and alcohol to help him through his mental health struggles. It's clear to see he writes from a place deep within and uses the issues he faces as inspiration for his thought-provoking tracks. Duetting with Birdy on the track Let it all go, performing for Burberry twice, releasing his acclaimed debut album Wishes and playing all around the world, he has already achieved so much. 
Chatting with RHODES about his impressive resumé, his passion for what he does is infectious as I can unmistakably tell he is somebody who is highly motivated and determined. Learning to play the guitar at an early age and using it as his escape, he alternated between guitar and bass in bands growing up, not considering singing until later. As he matured, he suddenly found himself having a myriad of new feelings and experiences, realising he had to write them down in some way, starting with "little poems and little songs" influencing the artist he is today. Looking ahead to his new album release after the summer, it's sure to be an emotive, engaging record, exploring the transformative period he experienced before writing it.
1883 Magazine spoke to RHODES about his thoughts on TikTok, how he began his career, performing for Burberry's fashion shows, his spirituality and an unwelcome visitor to his Australian dressing room.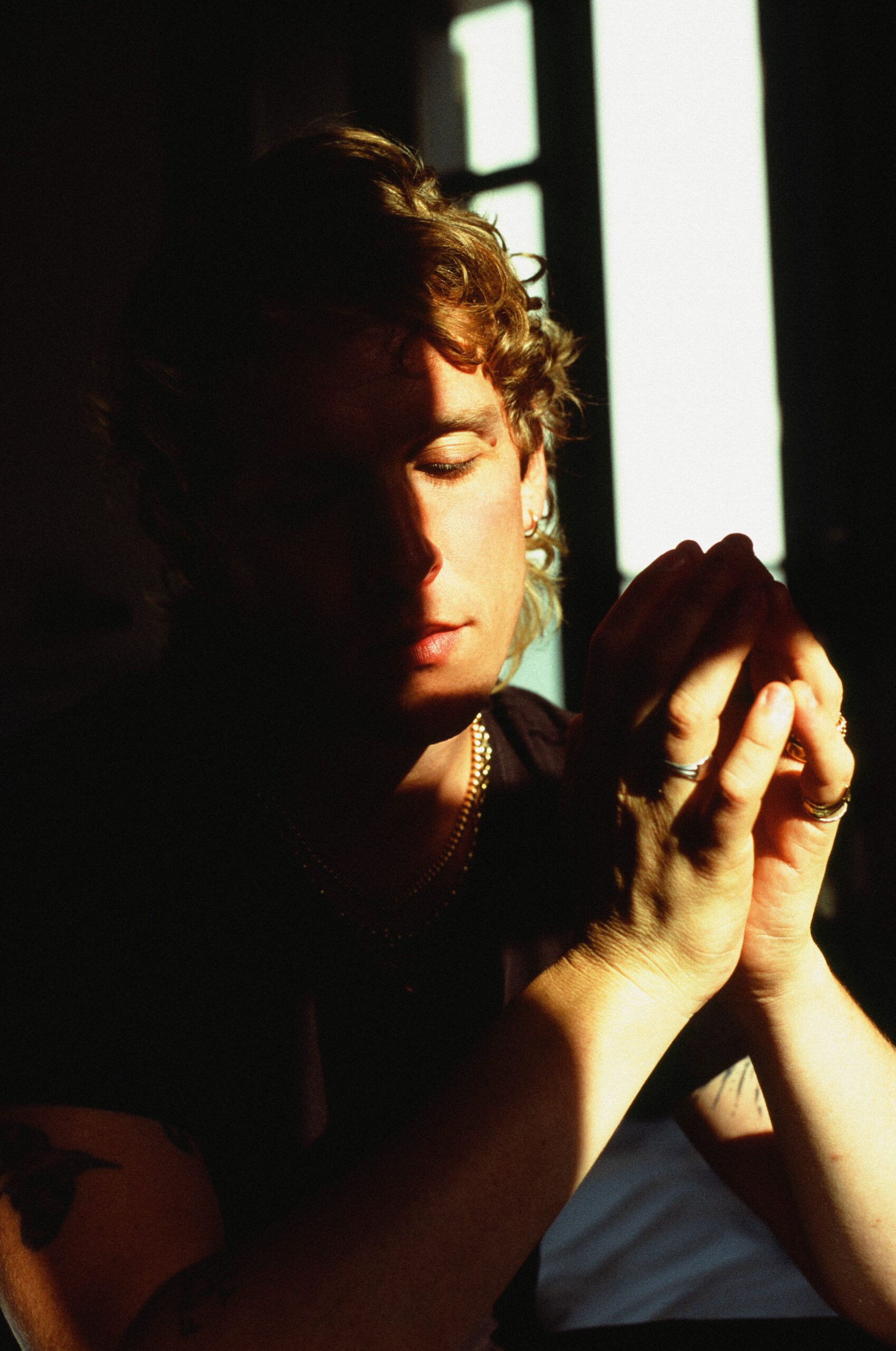 Congratulations on the release of your previous single No Words and new single Suffering.  They're the first two singles from your upcoming second album. Can you tell us a bit about the writing process behind them, please? 
The album was written over quite a long period of time simply because of the pandemic and all this kind of transition that I've been through with music so I had quite a long time to write over it and there was a lot of turmoil going on. I was sort of in this place of hopelessness but I was searching and longing for hope. There are dark moments on the record because I wasn't in the best place mentally but then, on the other hand, you can hear me trying to pull myself out of this place I was in. I was coming to my demons and kind of wrecking a lot of stuff and the next song, Suffering, was me just having a breakdown to my collaborator and producer Rich. I said: "I think I'm like, literally fucking up everything. I'm going to lose everything, so what am I gonna do?". It also comes from a place of sadness I guess but ultimately it's about trying to find the good, trying to find hope and pulling yourself out of those dark moments.
Your previous single No Words is about loss, specifically the loss you felt from believing a dream to be real for a few seconds after waking up. You mentioned it's the closing track on your forthcoming second album. Before adding it had you finished the album or was this the missing piece you were looking for?
I had actually finished the album and the weird thing about this record is that I made it when I was still signed to a major, so I was with Sony. There were moments on the record where I was thinking "I don't know about this one because it's too pop" There were a couple of songs that were just so in-your-face-pop when actually my dream was to create something a bit more stripped back and a bit more raw, intimate and real. There were a couple of songs that I wasn't loving, I don't want to say I didn't love them because I do love the songs but it was just not what I wanted to put out. They weren't fitting. I was like shit, if I can write a couple more songs, then I can add them on. Then when I wrote this one, I sent it to a few friends and their reaction was "wow send this to your label". I did send it to my new label and he just said "we are recording this song.", but I had already spent all the money, I'd already finished an album, I thought "shit, what am I gonna do?". My friend actually owed me a favour, so he let me use his studio for the day for free. He and I went and just recorded a very simple, very stripped back piano-vocal, then when it came to mixing the album we decided we wanted to put it on as the last track. The guy that mixed it did a little bit of extra production on it so I guess it was the missing piece of the puzzle really. It was another intimate singer-songwriter stripped back song and that's who I am. To try and go for this huge pop-sounding electronic thing, I was just thinking, "No, that's not me. That's not me. I don't want to do that" so there are a couple of those songs sitting on a hard drive somewhere that I can maybe try and pitch out to someone else later down the line. The short answer is yes, it was probably the missing piece of the jigsaw.
For anyone who may not be familiar with your work, which song from your repertoire is the one you think embodies your sound and what you are all about? What would be the best introduction to your music? 
There's a song called I'm Not Okay that I put on the EP I released at the beginning of the pandemic. I think sentiment wise, sonically, that is a good representation of who I am as an artist because I write a lot about mental health and struggle. So like I was saying before, trying to find those little moments of hope. I think because that one (I'm Not Okay) does open up and gets quite expansive, my music is quite cinematic so I think this track Okay is probably that but then also, No Words which is a newer track. There are many songs from my first record that I would mention if someone who hadn't heard my music was to say "What song should I listen to" but right now, at this very moment, I would probably say No Words.
You are pretty active on TikTok and your song, Your Soul, ended up going viral and had over 50,000 videos of people using it as a sound. What do you think about how easy it can be for an artist to have a track or snippet of their track, go viral and become known worldwide for being linked to a trend? Do you think TikTok is helpful or harmful to artists? 
I think there are a lot of pros and cons to TikTok and It's really easy to hate on it as well because it has become a measure of success. It's totally random for something to go viral, you cannot plan for it. You have all these labels trying to plan for this thing to go viral, but everyone's realising now that actually, nobody is in control of that. It's just if something connects, it connects so it's very easy to hate on people for being massive on TikTok and go "oh they just got massive on TikTok because they've got this sound" but actually a song or a sound wouldn't go viral unless it connected with people on an emotional level. It's entertainment, isn't it? If people want to hear something, then they will connect with it and they will share it. I think TikTok is great, but there are pros and cons. I don't think it should be a measure of success. People who are huge on TikTok aren't necessarily huge on other platforms so it can work for some people and it can be bad for others. If you have something that connects, then it's so important to take your opportunities now. There are times in the past when I've regretted not taking an opportunity because they don't come along again, you know what I mean? So if you're a new artist, and you have a song go viral on Tiktok and it pops off, then you have to just be prepared to take the opportunity. I think it's good.
As a kid, you had a fear of singing and ended up alternating between playing guitar and bass in bands growing up. Can you recall the moment you knew you wanted to sing? What changed it all for you? 
To me, music has always been an escape so when I started to sing it was because I felt like I needed to, when I started to have relationships and experience things, real things. When you get to that age where you are having your first experiences and going out and doing things you shouldn't do, I needed to communicate that, I needed to sing. Before that I didn't need to, my expression and my release came through playing guitar. I have played the guitar since I was a small kid, it was my escape. That was fine, but then when I started to fall in and out of love and stuff like that, I needed to write these things down and make little poems and make little songs. It was my way of expressing things, I suppose to girls at the time. But then I started to think about my life as well and think about what I wanted to do and I thought, "Okay, cool. I'm gonna have to think about a career". At that time I had a job in retail which was obviously not what I was wanting to do and the likelihood of my band becoming the biggest band in the world was not very likely so I thought, "I'm gonna give this a go", I'm gonna try and become brave enough to at least record my songs, but not necessarily perform them. Then, once they were recorded and people started to hear them, it very quickly became real. People wanted to sign me and they wanted to do this and they wanted to do that, so I was kind of thrown in at the deep end. I didn't really have a choice whether I could sing or not. It was good and bad and was very nerve-racking.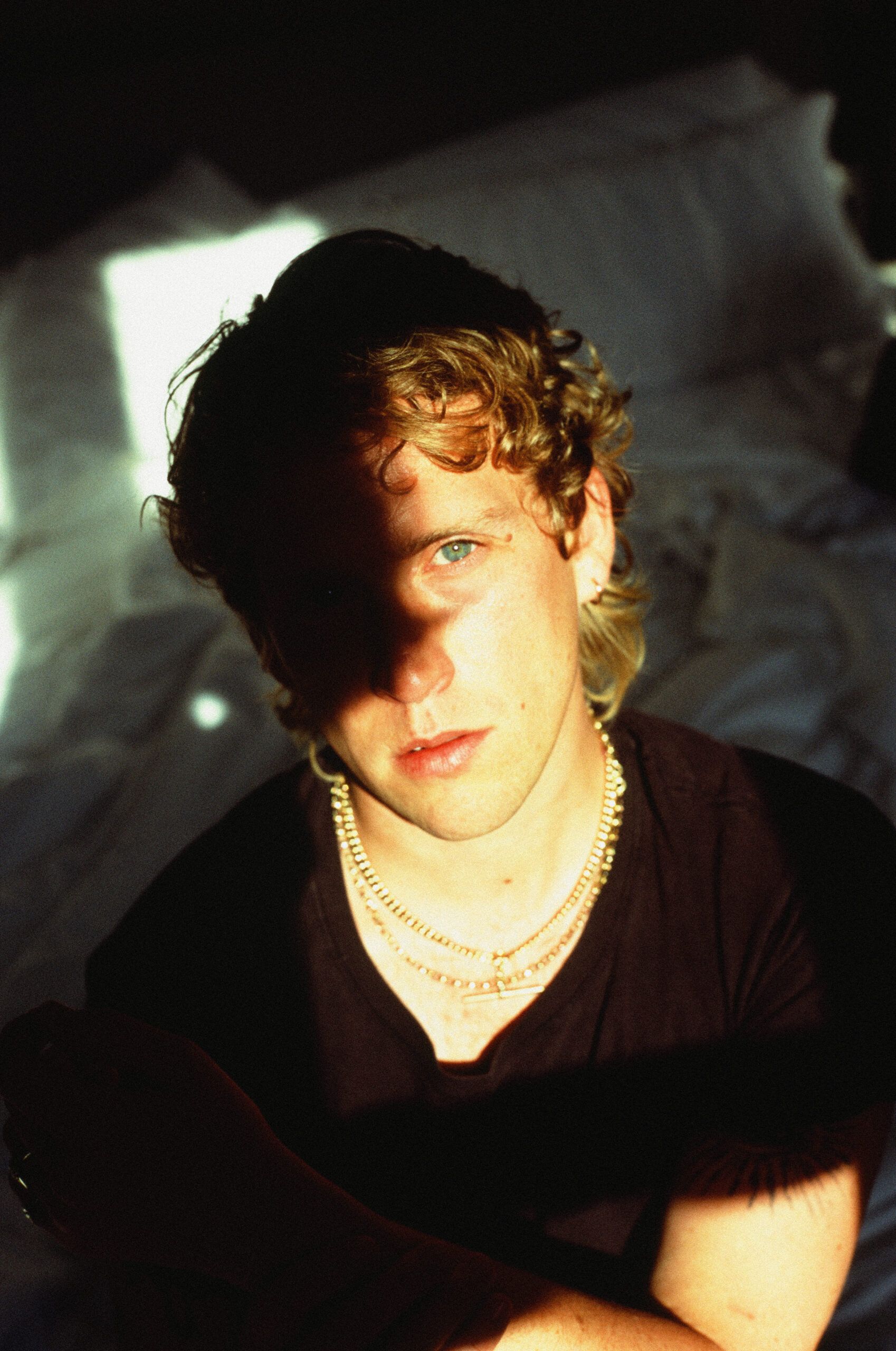 I noticed in a couple of your Instagram posts you have shown crystals. There's a photo of you with a "Clear Quartz for clarity" for example. Are crystals something you're interested in? Are you quite spiritual in that sense? 
I'm very, very spiritual. I grew up in a very spiritual household so it has kind of become a part of me. I used to be way more into it, I used to obsess over it. If my friend was having a bad time then I'd be like, "Here's some rose quartz, this is going to help with your flow and clarity" and I'm not that anymore but I do keep crystals around. My partner Natalia is South American so culturally, she's very spiritual. I think I like the idea of that. I like the idea of stones and crystals and having purpose so it's nice to have them around the place.
The collaboration between you and Birdy on the track Let It Go was very well received and the music video has had over 93 million views on YouTube. Are there any other artists you would love to collaborate with? 
Yeah, definitely, 100%. To me, duets can be so powerful. I love collaborating but before I worked with Birdie, I'd never collaborated with anyone. Even when I was recording my record, I was producing them as well. I don't know why but I didn't want to let anyone in. I think it was just an insecurity thing. Then when I wrote with Birdie, I suddenly realised how beautiful collaboration can be. I was like, "oh my god!", you just have to be open enough to let somebody else into your process and be thankful and grateful for it. I'd love to do another duet like that with someone, there are so many amazing singers out there at the moment. There's an artist, Gracie Abrams who is so incredible, I constantly listen to her music. I would love to collaborate with someone like that or someone like Phoebe bridgers. An artist in that Alt-folk world, Americana-Alt-Folk. I definitely want to do more collaborations.
To add to my previous question, your wife Natalia is also a talented musician and both of you have posted numerous covers that you've recorded together on Instagram. Have you ever thought about releasing a song with each other? Your voices blend so well together. 
Absolutely. She's insanely talented, it just blows my mind sometimes. We have a little studio in our flat and I just feel so lucky. I'll be sitting there having a coffee and Natalia will be in the other room playing piano and singing and I'm like, "this is amazing, I'm getting to hear this" I'm just having a coffee in the kitchen-it's so weird. But we have just made an EP together, I produced it for her with my friend James Kenosha who is my long term collaborator and will be the first project that me and James have produced together for another artist. We have done a duet that will come out I'm not sure when, we are just trying to figure it out. It will be part of her project and she's got this incredible vision for it, so once she has that all in place, we're releasing a song, yeah.
Back in 2014 you performed for Burberry's Autumn/Winter womenswear fashion show and then performed again in 2015 for their Spring/Summer menswear 2016 collection, this time accompanied by a 24-piece orchestra.  That must have been a wonderful experience. How did it come about?
They used to just be really supportive of up and coming UK music talent. For every single show they did, they would have up-and-coming artists doing the music. They've had people like Tom Odell, James Bay, I think I saw Benjamin Clementine do one, loads of people. They asked me to do a Burberry acoustic session once and then the guy who ran the label really liked it so got me to do that first one in 2014 and then invited me back. I was just like, "Oh my god-it's my music!" – I was very, very lucky and very, very fortunate to be able to do that. It's weird. That was the first time I'd ever performed on a piano because I'm a guitar player and I don't play the piano. I do now because I had to learn for it but before, I could only play a couple of chords. I remember being on tour and I was travelling around Europe doing shows and I kept having to practice the piano. I had a piano player in my band so during soundchecks I was going and practising, trying to get used to playing the songs because I had to do four or five on the piano with an orchestra. It was incredibly nerve-racking, I couldn't believe that I was sitting there doing that. I actually asked them loads of times "Could I just do this on guitar?" and they were like, "No, no. We need you to do it on piano" I was like, "Well, I don't play piano" so they said "Can you learn?. Yeah, crazy times.
Previously opening for the likes of Hozier, George Ezra and London Grammar, having various festival slots and a string of headline shows yourself, you must have played some amazing stages. What has been your favourite venue to perform at so far?
It's difficult because my favourite show was probably my last headline show in London, which was Koko. But in terms of venue, I went to Australia to do some shows. I was supporting Hozier and I'd never travelled that far, I hadn't been to Australia before. I'm trying to think if I'd even been out of Europe at that point. I have travelled the whole world now, but at that point, I don't think I'd actually been out of Europe. I went to Australia and the first show was in Perth, there was this amphitheatre there which has an outdoor stage with stone steps that people sit on and then a grass verge. It was just insane to me that I was in Australia playing a show, supporting Hozier and that was the venue. It was just beautiful. I remember getting there and the dressing rooms were closed because there was a snake in the dressing rooms and I was like, "this is the first time I've been to Australia, the first show I've done in Australia and there's a snake in the dressing room". It couldn't have been more perfect but it was really weird. I think it was called the 'something amphitheatre', I can't remember the exact name but it was stunning. It was a memory I won't forget.
Finally, what's next for RHODES?
We've got the album coming after summer so the plan is to start trying to think about a live show and do some touring. My dream now is just to get back out and travel around the world, tour, do loads of gigs and meet everyone again and try not to think about the fact that we've all just not been doing anything for so long. I feel like I've kinda forgotten what it's like to do a gig if you know what I mean? I did a little TikTok Live the other day and I was like "Shit am I actually going to be able to sing five songs in a row?", singing is hard, It's like a workout. I can't even remember what it's like so I'm just buzzing to get back on the road, travel around the world, go to Asia, Australia, America and just play to people really, that's the mission.
Suffering is out now. Follow RHODES @rhodesmusic
Interview by Gabi Oates 
Photography by Charlie Moore