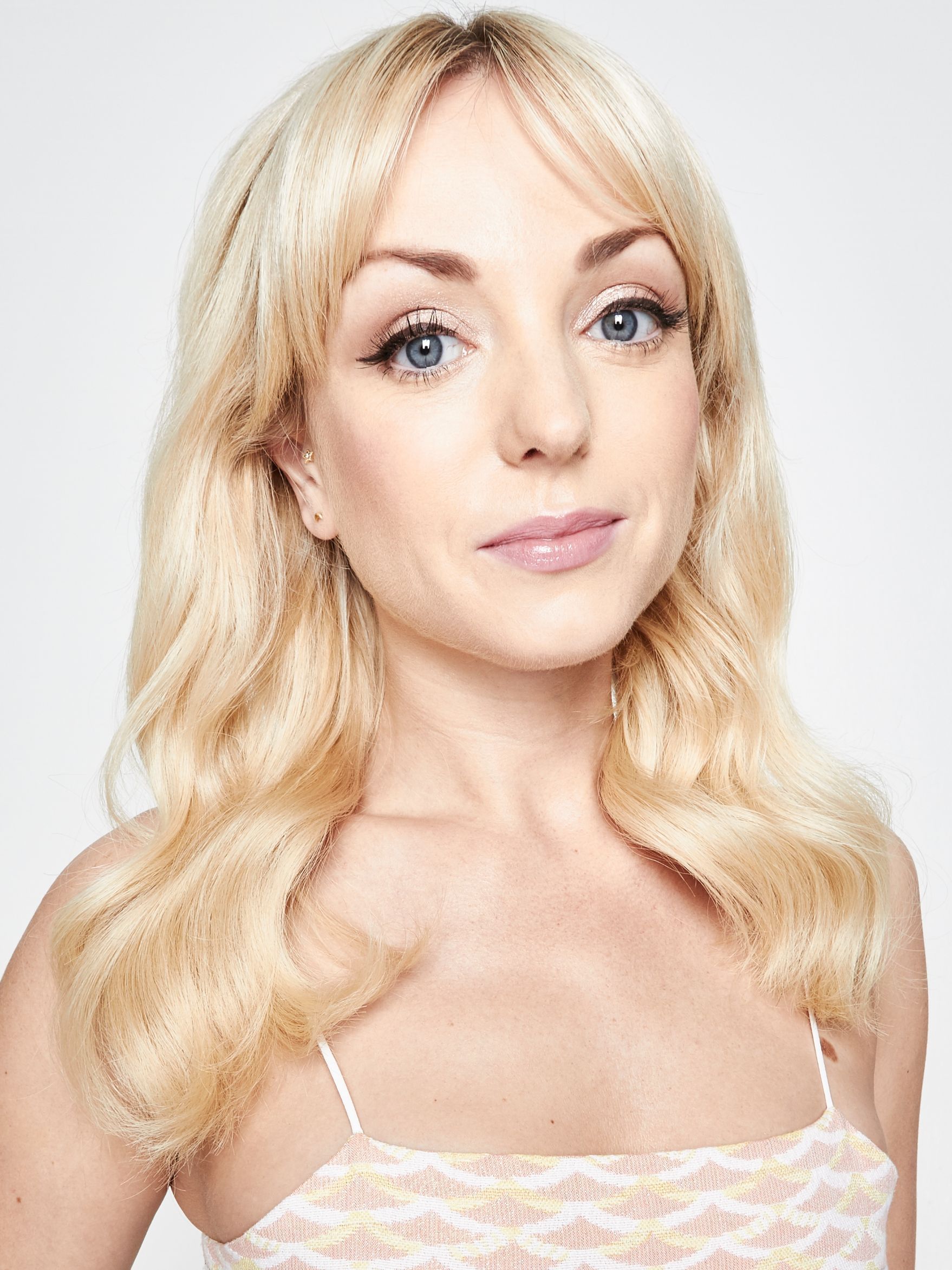 Helen George
After 12 years as the lovable and feisty Trixie on Call The Midwife, actress Helen George looks back on growing up alongside her.
Playing the same character for some could feel like muscle memory for some, but for actress Helen George it's been a gift of sorts. George has been playing the fan-favourite Nurse Beatrix "Trixie" Franklin in BBC's much-loved show Call The Midwife for over a decade and, like her character, has seen her career and personal life grow, develop, and transition from year to year.
In conversation with 1883 Magazine, Helen George touches on the upcoming season of Call The Midwife, what to expect, her work with ICP Support, and more.
You've been acting for a decade and a half and have been involved in some incredible projects. How would you describe the way you've grown and developed as an actress between then and now?
I've learned so much! I haven't watched my early scenes back but I've learned so much on the job. While on set, [the acting] is top notch so it makes you up your game. I'm surrounded by these incredible actresses who've been working for decades and they are top of their game and they are leaders. It makes you really step up because you've got to hold your own.
When I first started, I was absolutely terrified but I got rid of that quickly because you just have to get on with it, do the work and not drop the ball. There are definitely moments when I see them make the most incredible work. It's a good reminder because when you've done a job for so long and you've been with the character for so long, you can get complacent. They don't, they keep it fresh every time. 
This year marks twelve years that you've been playing Trixie — does it feel like you've grown up alongside her?
I mean, she's the longest relationship I've ever had. I've been alongside her through my personal life. So many things have happened, like I've become a mother and I've faced personal challenges as well. I think we all have grown, including the cast and crew as well, because some of the crew has been with us for as long. It'll be hard to finally say goodbye — which will eventually come! 
I've always thought that Call the Midwife was and still is ahead of its time; a lot of the themes and the show explores affect women back then still impact them now. When you look back at the ten years of unique storylines that have brought awareness to incredibly topical issues relating to women, is it crazy to come to terms with the breadth and depth of topics you've explored on-screen?
What I find fascinating is that often when the stories come up, you realize you're completely holding a mirror to our modern society as well. A lot of the abortion issues that we found two seasons ago, we're now looking at across the pond seeing these issues being debated as in various states of America. It's really shocking at times. I guess that's why writing is so good because it poses all of those court hard questions that we keep asking.
This show means so much to audiences; what has it been like to have people come up to you and share their thoughts on the show?
It feels wonderful. It's such an honour. We also are able to educate lots of young girls through the show as well which is a real responsibility. It's even more special when we get midwives who come up to us who avidly watch the show. That's such a big seal of approval.
The new Call The Midwife season begins in 1968 and follows things returning to normal following the awful train crash at the end of series 11. Where is Trixie's mindset at the beginning of this new season?
She's so pleased to be back. I don't want to give too much away but she's ready to go back home and to see her family — because they are family at this point — and she's wanting to see Matthew. She's desperate to see him.
I know your work with ICP Support is incredibly important to you so, if you're comfortable with talking to me about it, I'd love to shine some light on the organization! What is the work that they do and where can people get more information?
They're an amazing support group and I found out about them because I went to them for support with my first pregnancy. I realized that something wasn't quite right; I was getting this very severe itching to the point where my skin was bleeding from the scratching. There was this feeling of my blood boiling — not in anger, but just overheating.
I went to the support group and they advised me to get straight to the hospital. Within four hours, my first was born and exactly the same pattern happened with my second. It's really really uncomfortable for women, but it can cause stillbirths. It's a really important condition and not that much has been shown on it over the years. I felt it was really important that I even have access and try to help people understand that there's a support group for it. It was covered on the show last year which was amazing. It was so fantastic to have it in the forefront of British TV.
Call The Midwife is airing now on BBC One.
For more information on ICP visit: