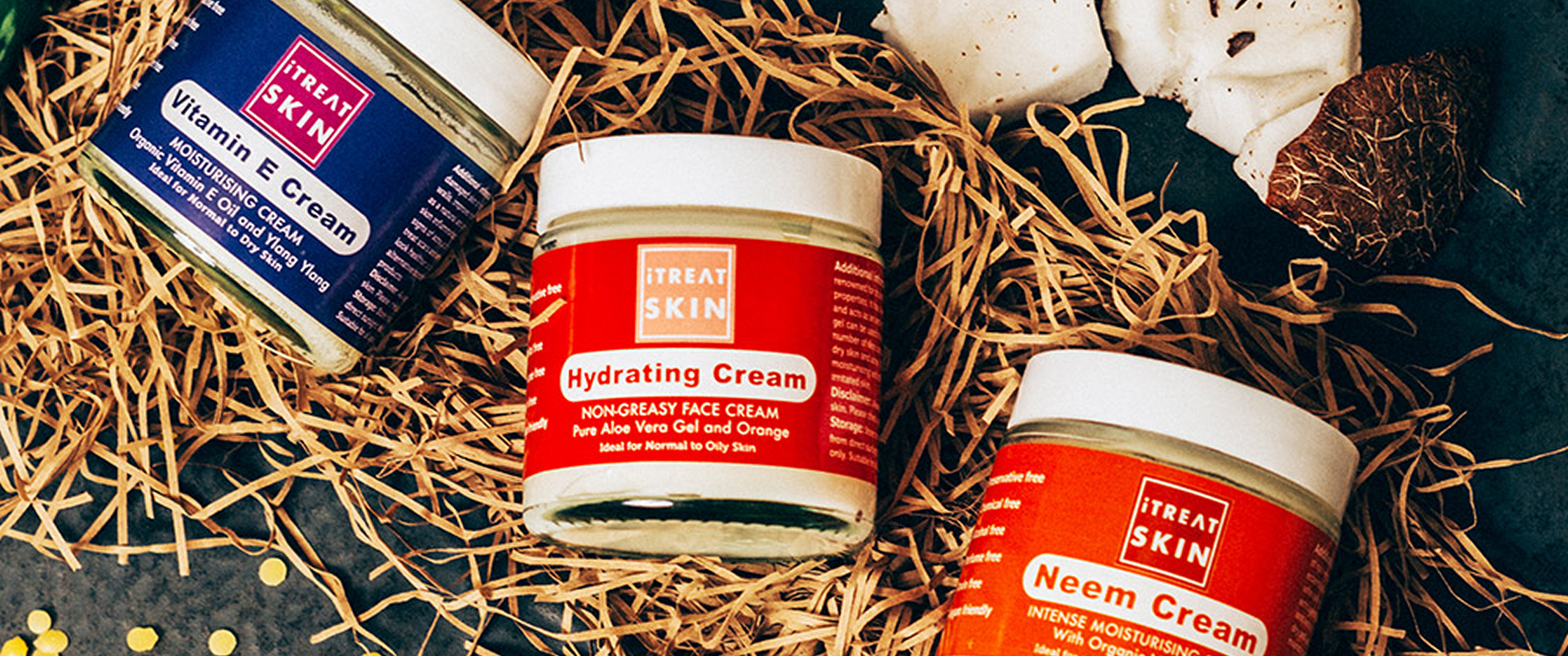 itreatskin
Eczema, Psoriasis, Dermatitis, Dry Itchy Skin, Fungal Infections: these are all conditions we hear each other suffering with all too often.
On many occasions with these type of skin conditions, we are often prescribed medical treatments in creams and liquid formulations that are filled with a multitude of toxins, alcohol and steroids. The majority of these treatments only working for as long as you are using them, with the problem often returning as soon as the course of treatment application has ended.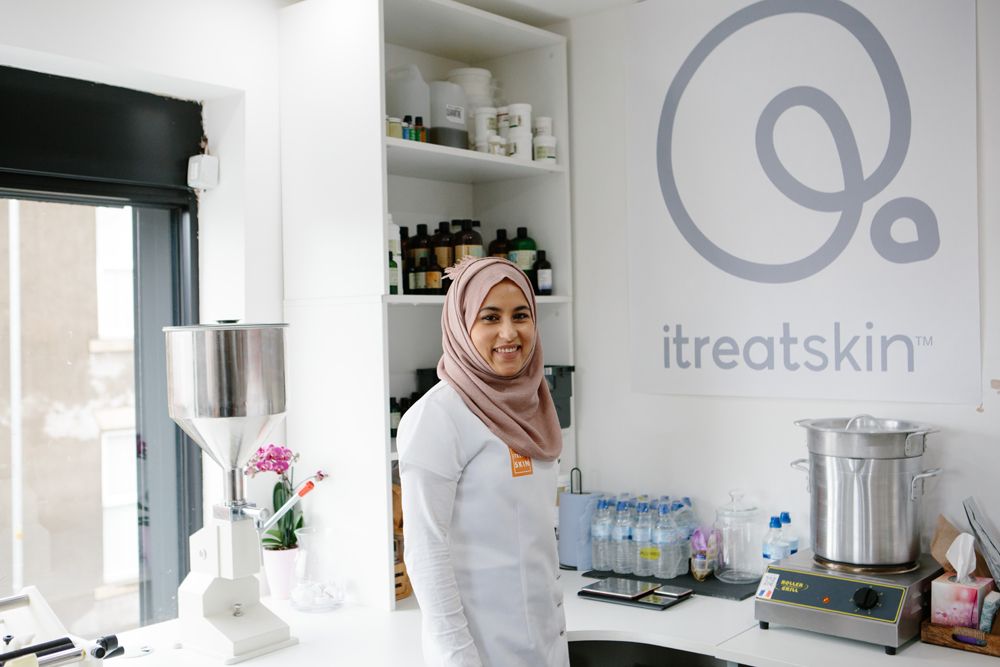 Razna Rani had this issue when she gave birth to her first child, a baby boy who was suffering from Eczema over the majority of his body. Her baby was constantly irritated and distressed with broken inflamed skin and scratching himself which caused further infection and need of hospitalization on many occasions.
Struggling for the first year of his life battling this condition, trips to the hospital were normal routine with having seen several specialists, dermatologists, nutritionists and taking allergy tests. During this time, doctors continued prescribing steroid treatments that only helped on a temporary basis. However, Razna was left feeling that the Eczema was returning even more aggressively elsewhere on his body and she decided enough was enough.
Further research allowed Ranza to discover it is rich in fatty acids and glycodelin; this along with its healing properties creates a perfect moisturising base for skin care formulations. The Neem Plant has also been used for centuries in Indian medicine to aid the skin disorders we all know as Eczema, Psoriasis and Acne. This was too good of an ingredient to not include in the new formulation Razna was creating.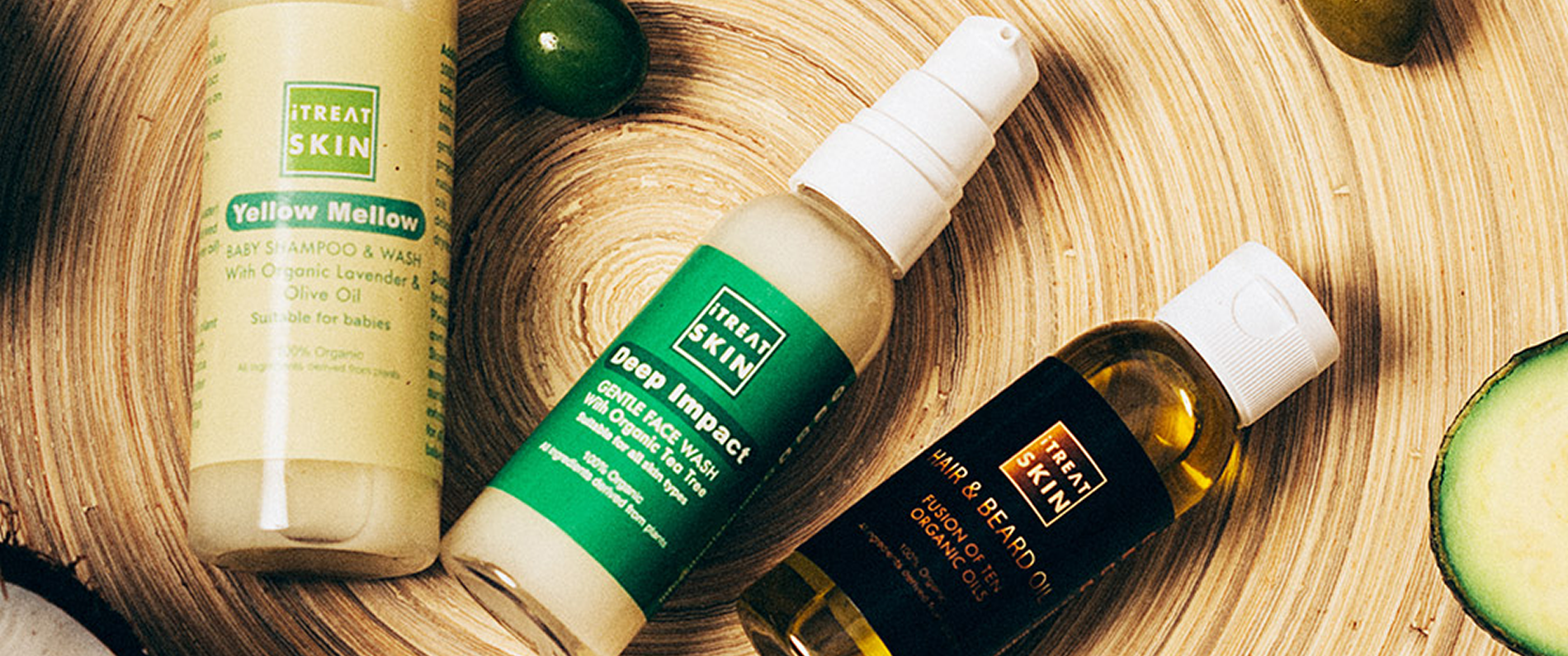 Having studied Biomedical Science at degree level, Ranza used her knowledge and experience of working in a laboratory to create a natural, alternative treatment. Whilst conducting her research, Ranza kept coming across the benefits of the Neem Plant. The plant which is scientifically proven to be a non-toxic oil also works effectively as an antiseptic, antifungal, antibacterial and dermatological agent.
Once she found her base product, Razna began to source the finest organic ingredients for her son's new natural skin care product. After turning the family kitchen into something that resembled a laboratory, the Neem Cream was created. Stopping all doctor-prescribed medication, Razna began using her homemade Neem Plant remedy on her son.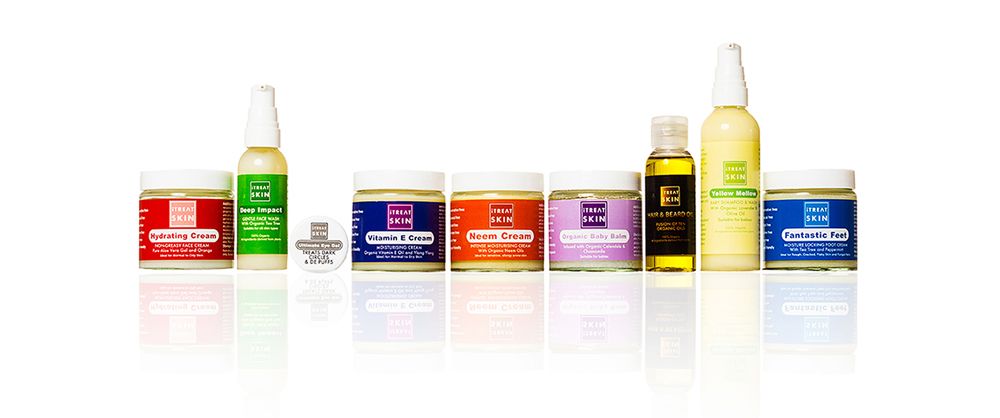 Seeing gradual and subtle results, starting first with improvements on the itching skin and then her son's mood improving as the discomfort level was reduced. After several months with continuous use of the Neem Cream, her son's Eczema had reduced dramatically and after six months he was completely healed of all Eczema and skin irritation.
Then the word began to spread of how Razna had healed her son's skin condition and the demand for their own Neem Cream remedy was unbelievable, and so was born the brand itreatskin. The brand now includes a Hydrating Face Cream, Vitamin E Cream, Ultimate Eye Gel, Foot Cream and Deep Impact Wash all alongside the hero product and the cream that started it all – the Neem Cream. All products holding the stamp for being 100% Natural, Cruelty-Free, Vegan-Friendly, Free from Parabens and Free from Toxins.
What more could we want to heal our bodies in an ever-growing society searching for a healthy way to look after and treat ourselves.
For more info, visit www.itreatskin.com
Words by Chantelle Phillips