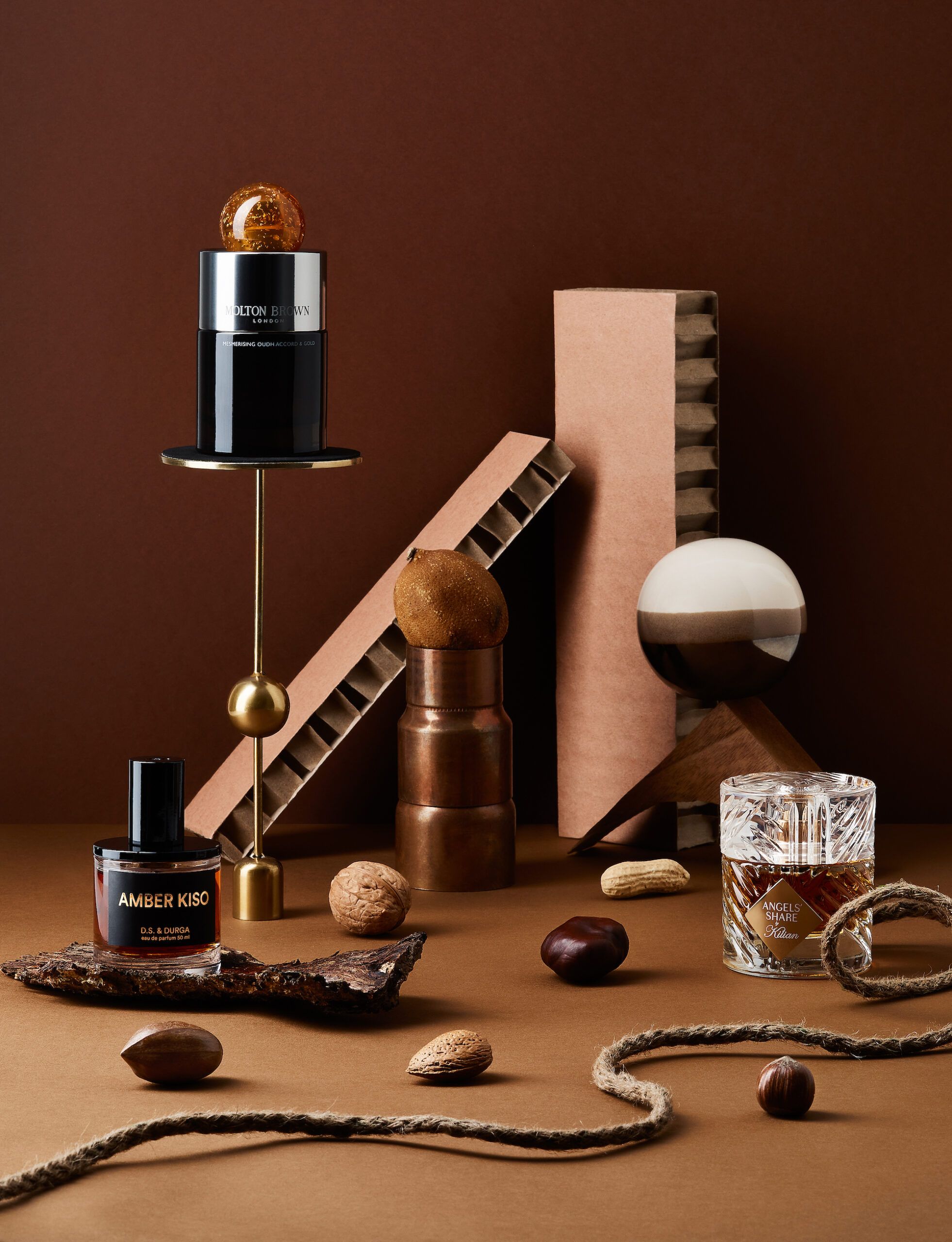 It's Not Unusual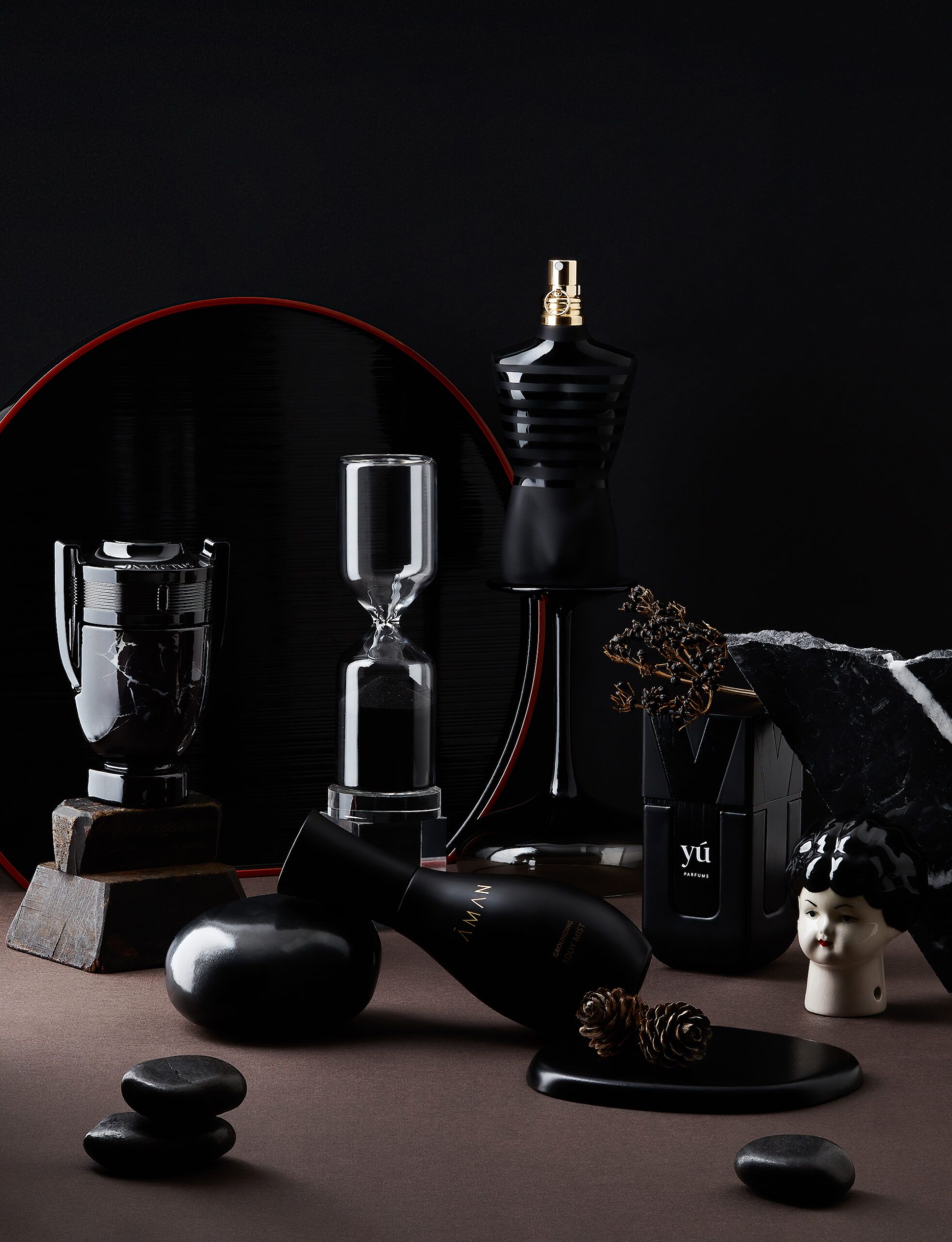 AMAN Grounding Body Mist, 100ml £110. Yu Parfum, 100ml £120.
Paco Rabanne Invictus Onyx EDT, 100ml £69. Jean Paul Gaultier Le Male Parfum 125ml, £72.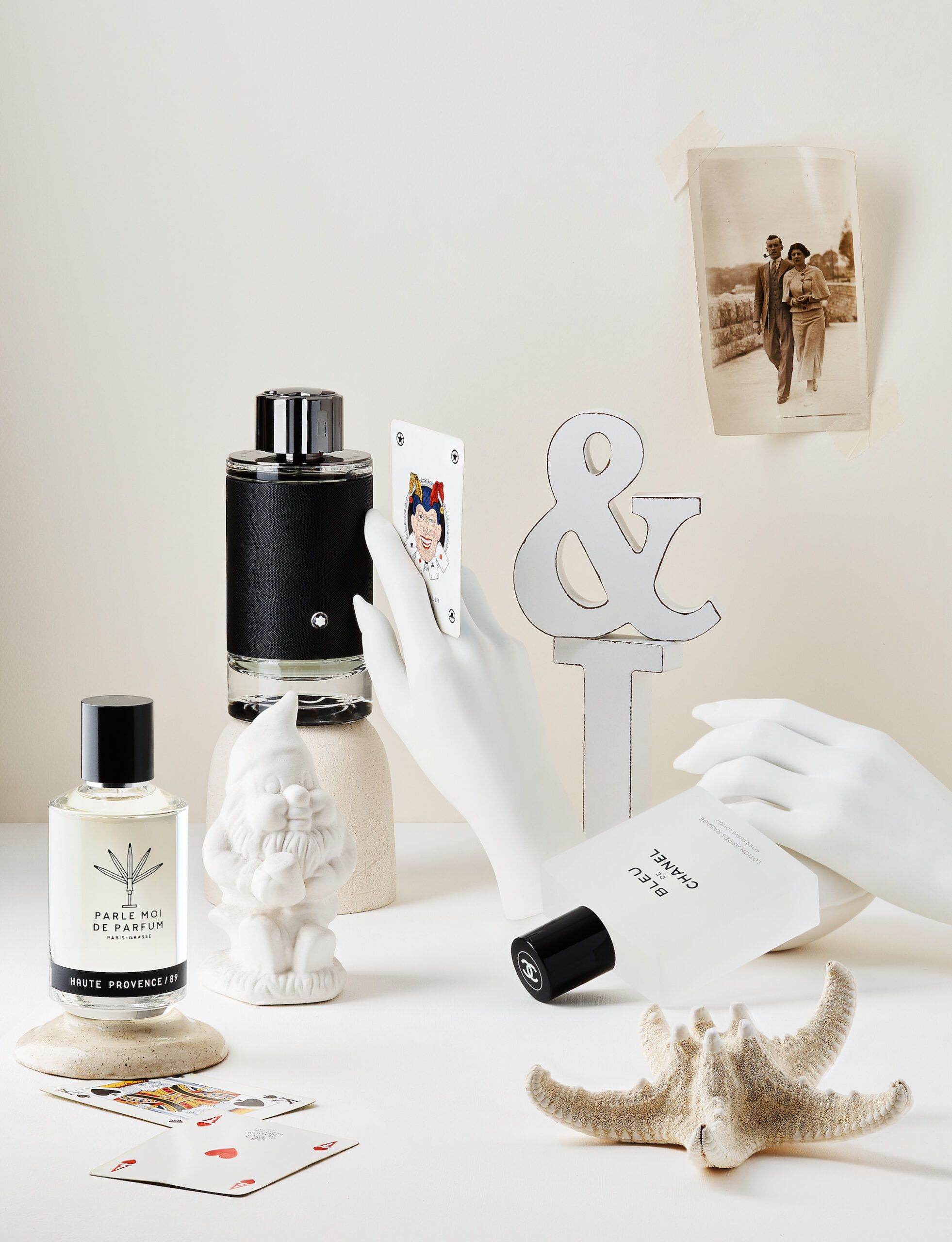 Montblanc Explorer 200ml, £106. Bleu de CHANEL After Shave Balm 100ml, £41.00.
Parle Moi de Parfum Haute Provence EDP 50ml, £98.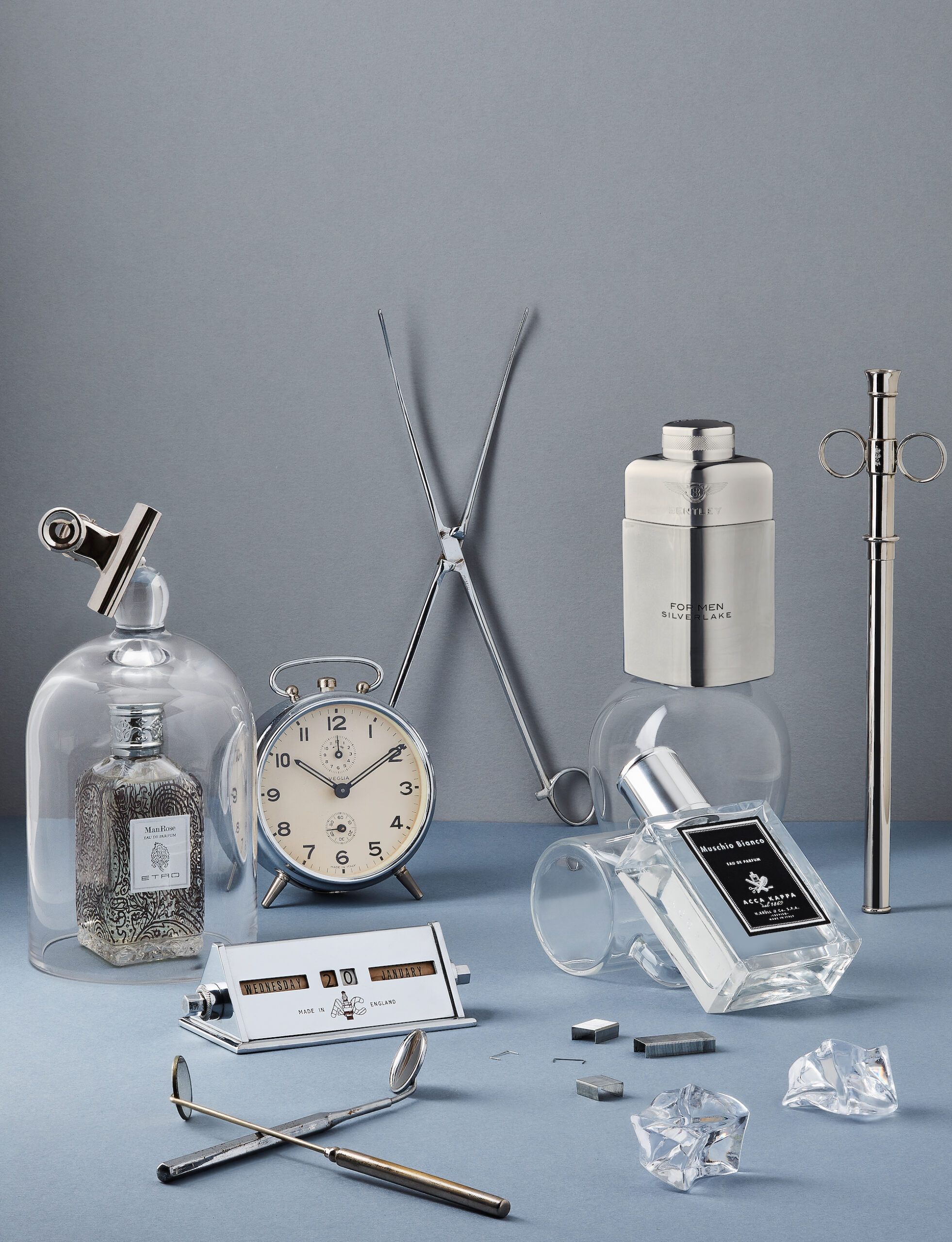 Etro Manrose 100ml, £118. Bentley for Men Silverlake 100ml EDP, £69.50.
Acca Kappa White Moss EDP 100ML, £95.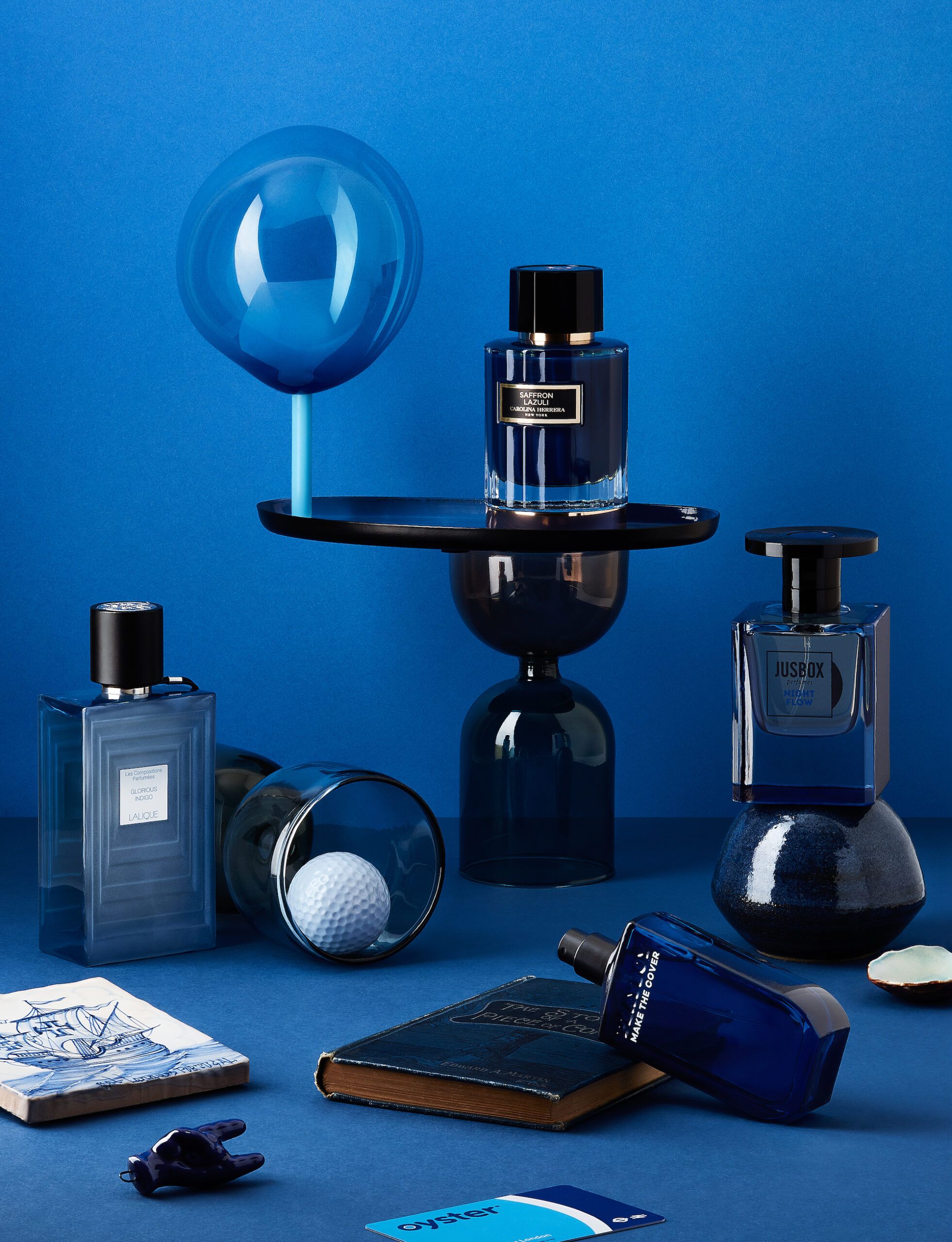 Lalique Glorious Indigo EDP 100ml, £190. Carolina Herrera Saffron Lazuli EDP 100ml, £235. 
JusBox Night Flow 78ml, £160. Playboy Make The Cover For Him 100ml, £29.00.
Dunhill Amalfi Citrus 100ml, £120. Harry's Shave Gel, £3.50.
Harry's The Winston Razor, £18.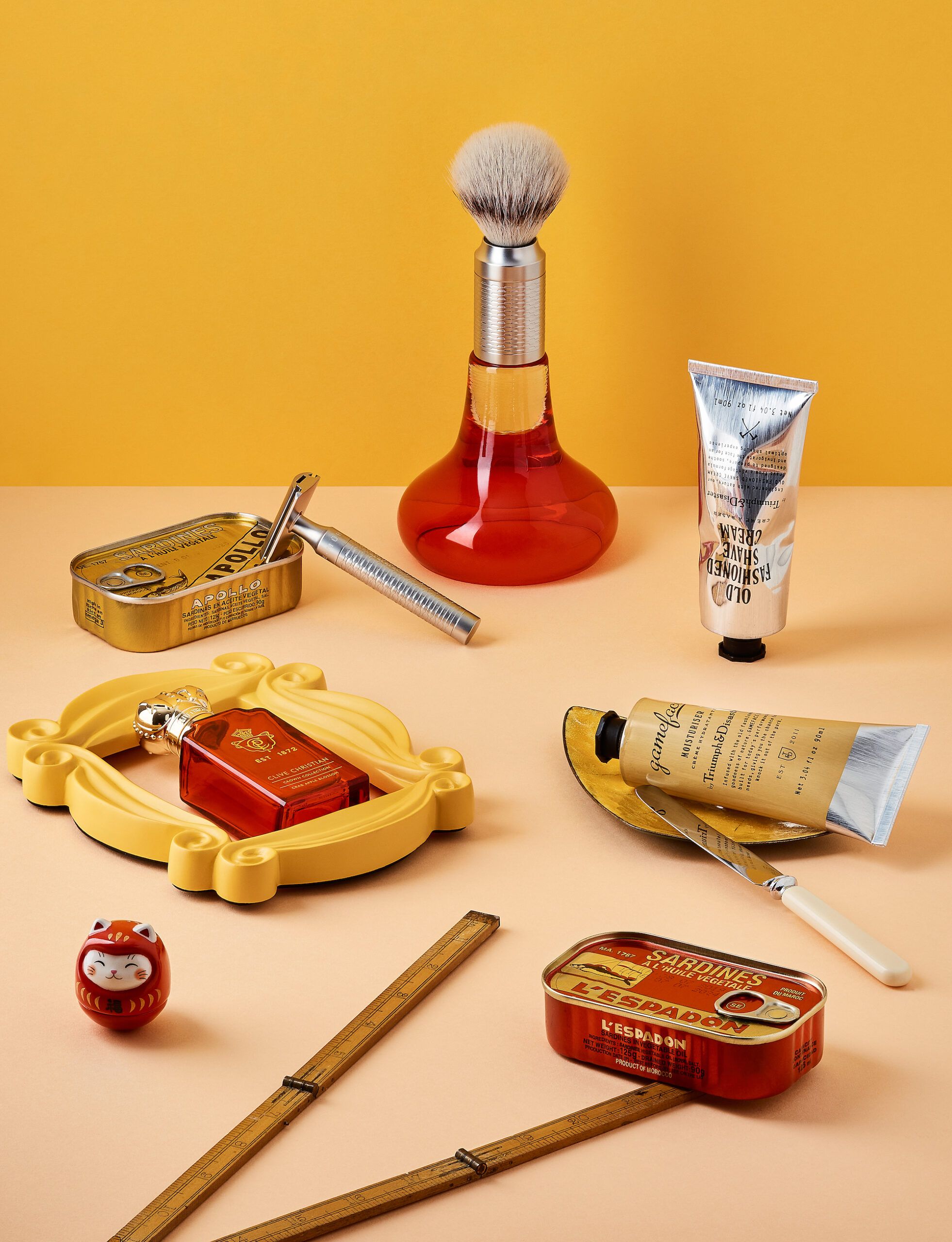 Clive Christian Crab Apple Blossom EDP 50ml, £325. Triumph & Disaster Gameface Moisturiser 90ml, £36.95.
Triumph & Disaster Old Fashioned Shave Cream 90ml, £18.50. 
MÜHLE ROCCA Silver Matt Stainless Steel 3-Piece Silvertip Fibre/Safety Razor Shaving Set, £200.
Featured Image Credits
D.S & Durga Amber Kiso 100ml, £220. Molton Brown Mesmerising Oudh Accord & Gold EDP 100ml, £120. 
Kilian Angel's Share 50ml, £165.
Team Credit 
Photography and Set Design by Nocera & Ferri @Tonic Reps
Retouching by Nicole Frost