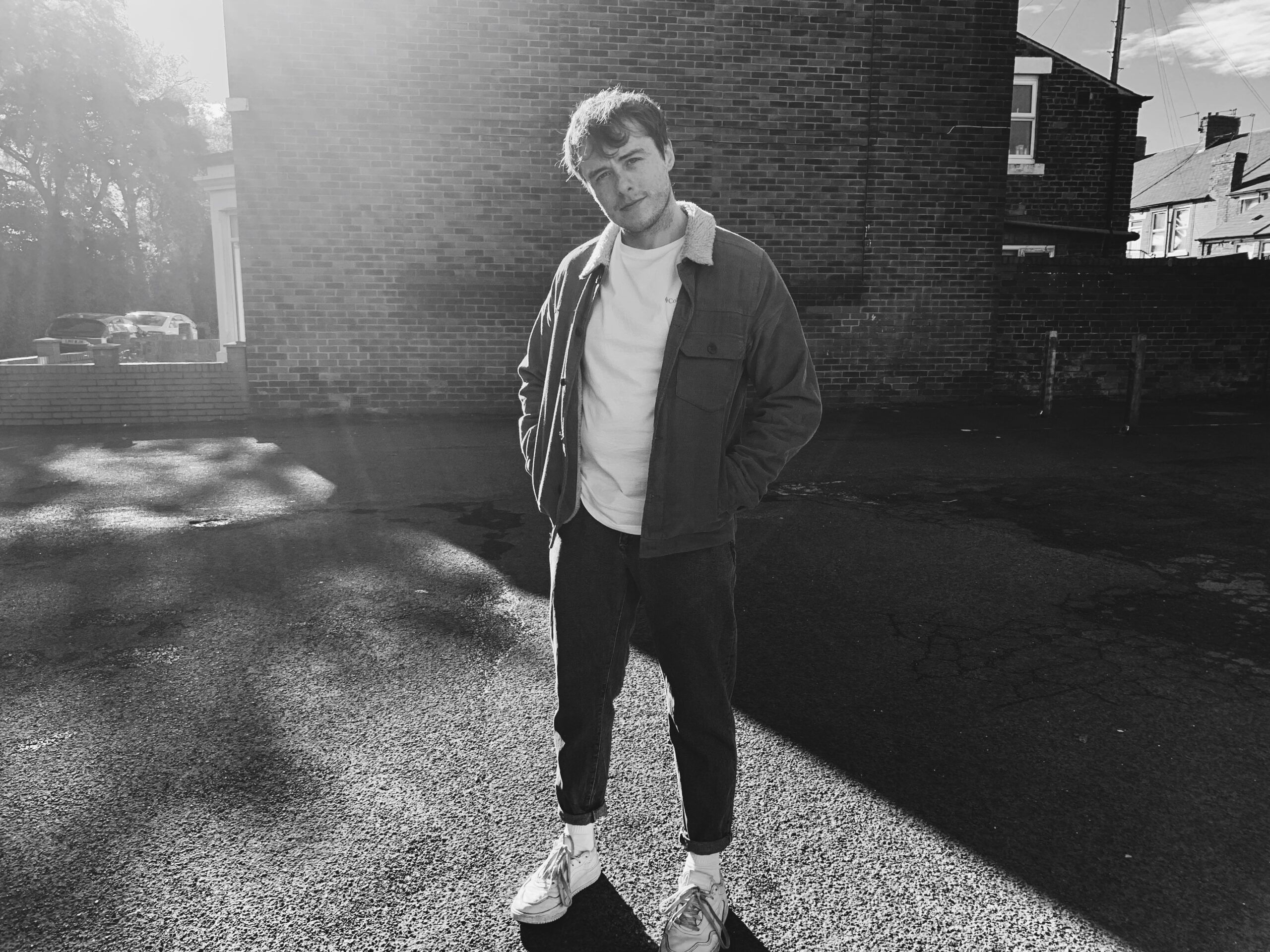 Joe Ramsey
Indie-folk singer-songwriter Joe Ramsey releases new single Another Day.
Equal parts introspective and emotive, indie singer-songwriter Joe Ramsey is leaning into the simple things in life on his new single Another Day. On the track Ramsey embrace his emotions and feelings while grappling with the global pandemic. It's the first release from his upcoming EP Making Notes, a body of work that has been supported by the incredible Help Musicians' Do it Differently Fund, and one that showcases Joe's ability to weave intricate, upbeat melodics with his unique songwriting capabilities.
1883 caught up with Joe to chat about his growth as an artist, Another Day, and more.
You released your debut single back in 2018. How have you grown as an artist since then?
That's a BIG question! I feel like I've taken notice of how things work and realized what it takes to structure a song together that will draw people in. Like with anything, the more you do it, the better you'll get at it, and I feel with me it's been exactly that. I've released some very raw songs which have come straight from the heart, not the head, which I've learned to accept and I now wouldn't change it for anything.
Can you tell us a bit about your latest single "Another Day" and the inspiration behind it?
It means so much to me. Like many people in the UK last year, I was furloughed from what was then my job in full time employment, meaning I literally had all the time in the world to focus most, if not all of my energy into songwriting. It was hugely therapeutic for me, and I know and appreciate that won't be the case for most, but for me it was. Not having to get up and  go to "work" in a job I wasn't particularly fond of, to instead write about the world that now surrounds me on a daily basis. This is "Another Day", how I found true happiness amongst the chaos and questioning whether or not I should feel guilty for feeling on the top of the world. I now don't have the guilt on my shoulders, and have stopped apologizing to myself for it.
Was there something that you learned about yourself while writing "Another Day"?
A lot. I realized how unhappy I was before the pandemic hit, and the switch in my emotions completely reflected upon how I wrote. It's a very happy and vulnerable song. During the process of writing this and others, I knew for certain that I didn't want to fall back into the trap of going back to that job I now resented, and through the help of my relentlessness and some amazing people around me, I didn't. "Another Day" is the catapult that launched me into this realization, and I am beyond thankful for this song and the credence it still holds and forever will hold over me. 
"Another Day" is the first from your upcoming EP 'Making Notes'. What can we expect from the EP? 
It is indeed! Sounds crazy to say that. The EP is a beacon of positivity and hope. I wrote songs that I felt were deeply resonating people's emotions, and my own, and that one day hopefully soon, we will get out of this mess and return to a new kind of normality that we can still cherish and belong to. 'Making Notes' felt like the perfect title to encapsulate what this EP represents, my thoughts and ramblings in a world where we felt like time had stopped, but for me I was taking every moment in and interpreting my outlook on a new found life.
You're always incredibly vulnerable and honest in your songwriting, is that something that comes naturally to you? Has there ever been a moment where you hesitate to release something?
Thank you! I've maybe always felt subconsciously that it's always best to not hide away. All of my songs feel intimate, especially this one, as it's my biggest outlet to express how I'm truly feeling and my state of my mind at that particular time. I've sat on this song for a little while, as I felt the overall messaging of enjoying lockdown way too much may not sit right with some people, so I wanted to wait until there was a clearance and return to normal life before releasing.  
What do you hope to achieve with your music? What drives you to release music and what do you hope people take from it?
I hope it can get to a point where I can play my songs in front of people around the country and beyond for a while. Music is something we feel a connection to and supposed to enjoy and take in; whether we're happy or sad and anything in between, so my aim will always be to write music that people can use to reflect upon themselves and relate to. 
Are there any artists or producers that really inspire you? And is there anyone you would love to produce for/collaborate with?
My absolute icon is John Mayer, on all fronts. But in terms of the art they have created closer to home, I think Ben Howard as one of the greatest yet under-appreciated songwriters of our generation. He has consistently produced amazing and transcending material that I can only be inspired by and take in. He worked with Aaron Dessner on his latest album, which then brought me to Big Red Machine, who I am also in awe of from both a songwriting and production perspective. I would love to collaborate with him for sure!
Lastly… if you could manifest anything for yourself this year, what would it be?
Wow! This year has been through another lens entirely for me so it would be hard to say. It's been the best 10 months of my life in terms of what I now do for the "day job" and working within music is something I didn't think I would be saying this time last year. So I don't know if there's anything else I could say or manifest for myself, but I guess one thing I've taken on board and learnt more than ever, is to be persistent and always ask for help. The world is mostly full of nice people who will.