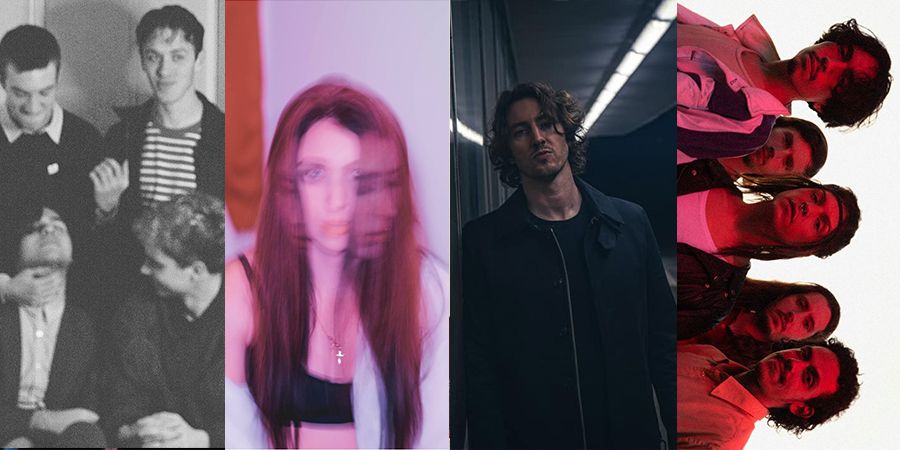 The 1883 Looks Like Me Playlist
The latest in new music from Dean Lewis, Rosie, Ultra Q & more on this week's 1883 playlist.
It's finally Friday. Need some fresh songs to soundtrack your weekend? Check our curated list of the hottest new tracks from this week. Barcelona-based group, The Zephyr Bones have just released their sophomore record, Neon Body. It's a body of work full to the brim with vibrant instrumentals, funky beats and shimmering synths. Make sure to check out "Verneda Lights". Three-time ARIA award winner, Dean Lewis, has shared his new song "Looks Like Me". It's a pop-tinged song with soaring vocals. Las Vegas's Kami Kehoe helps you realise your feelings for that special someone on the R&B tune, "LOVESICK". If you like alt-pop soundscapes and soulful vocals, Kehoe is one for you. Canadian singer-songwriter, Nemahsis, has released her second single, "paper thin". It's a  gorgeous track that features delicate vocals and a brooding guitar hook. Big Kill is a production duo from Vancouver. Their sound is completely genre-expansive and no one track is the same, listen to "Except for U". Future pop superstar, Mimi Webb, has finally dropped her debut EP Seven Shades Of Heartbreak. We'd recommend the lush lead single "Halfway". Need something more upbeat? Then take a listen to Tove Styrke's new song "Start Walking". It's a mix of 80s-esque electronic beats and Styrke's heavenly signature vocals.