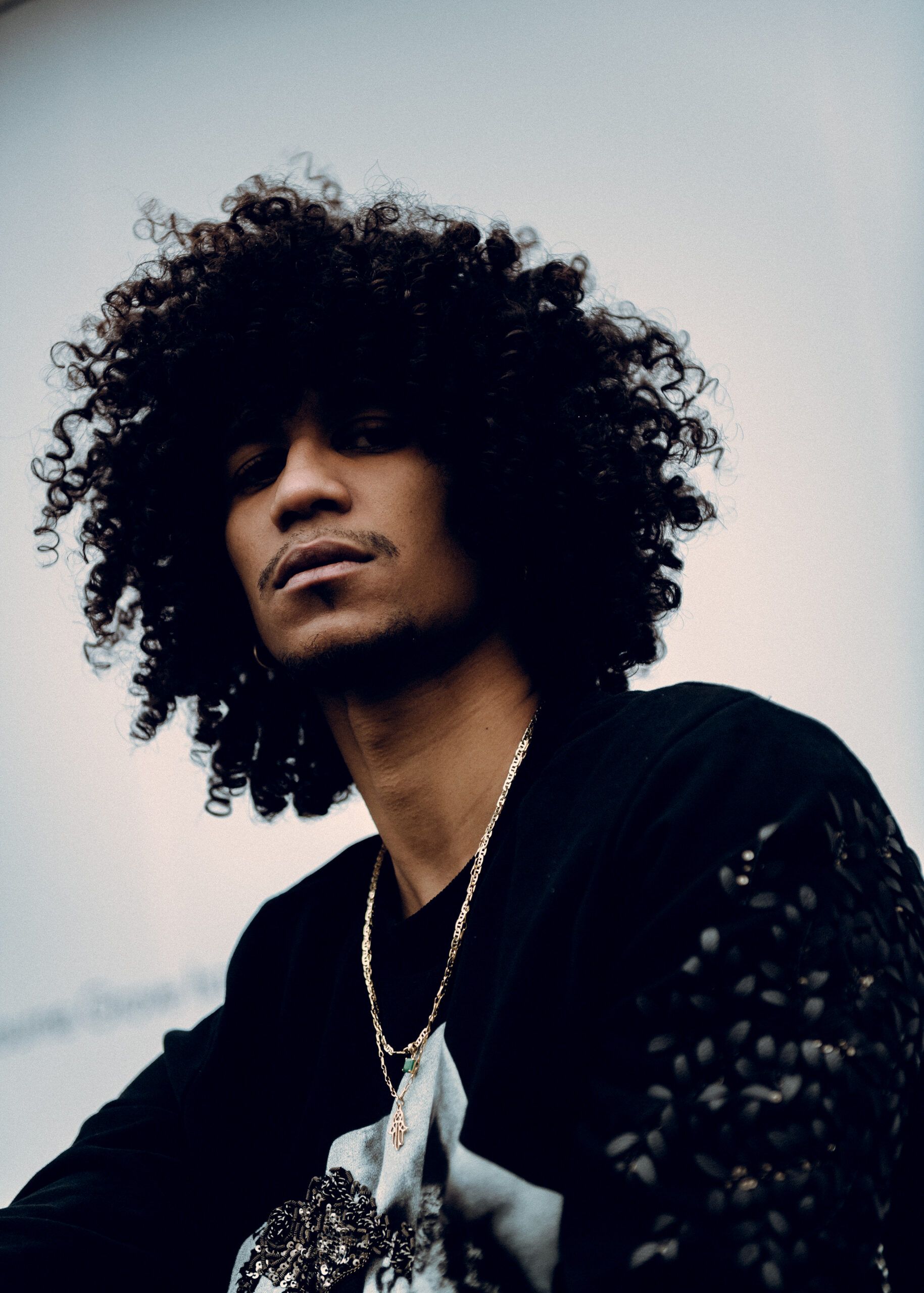 Kalpee – Feel Good Playlist, Vol. 1 – Track-by-Track
Trinbagonian, UK-based musician Kalpee has dropped new EP Feel Good Playlist, Vol.1 which delivers five glorious, diverse tracks which draw from his Caribbean roots to effortlessly fuse reggae and calypso into a contemporary R&B/Pop sound.
Creating music that primarily intends to make people feel good about themselves and their surroundings, Kalpee's Feel Good Playlist, Vol.1 does exactly what it says on the tin — make people feel good regardless of the situation or circumstance they might be in. Offering listeners what the accomplished artist describes as 'Chilled Calypso', the EP spans Kalpee's musical and cultural heritage — by delving into Calypso and Soca — journeying straight into the music — including rock, pop and reggae — that inspired him growing up.
With two brilliant EPs already out this year, the multi-talented musician is showing no signs of slowing down as he offers a production that is elevated sonically by the line-up of Grammy Award-winning producers and writers including Carla Marie Williams, Yei Gonzales, Santiago Rodriguez and The Anmls as well as featuring superstar Stefflon Don; Kalpee's latest offering is short but sweet as the power-packed tracks paint vibrant images of sun-soaked, mesmerising experiences that feel like dream.
Speaking to 1883, Kalpee delves into an exclusive track-by-track of Feel Good Playlist, Vol.1 as it beckons you to escape into a drive down North Coast Road in Trinidad during the sunset, bopping along with the music that hypes you up as much as it soothes you.
Feel Good Playlist, Vol. 1 Track-by-Track
'Climb' feat. Freetown Collective 
This was actually the first song I wrote after my car accident which was a big influence for me when approaching the writing and overall feel of the production for this track. Couldn't ask for a better session as this was therapy for me. Freetown Collective and I linked up at their studio and the process started with conversations about life and our struggles of being Trini artists; the blessing, however, is that the struggle is actually our opportunity which is where the words 'A blessing to be alive, A blessing to have this time' came from. If it's inspiration you're looking for, you'll definitely find it in this song. 
'Runaway' 
This song was written in Sweden some time ago and was inspired by a friend's relationship with his significant other; his girlfriend at the time had gotten an opportunity to go to her dream school which would mean that she'd have to leave and go to another country. She was planning on turning it down to stay with him and hid the letter, but he found it and told her to never let anyone ever hold her back in life and that he'd be right there waiting for her so to go do all the things that her heart tells her to — 'Just Runaway'.
'Water Flowing'
I remember when I was younger, there were times people would pick on me or tell me that I was weird cause I had elf shaped ears lol. Not gonna lie, as a kid it hurt but now I own my difference; I love that I'm different. Remember that your difference is your beauty so when someone recognises your difference, take it as a compliment. This song got started off in Sweden and then got finished whilst in the UK.
'Put a Record On'
This is a really special song to me, and it was created by myself and my brother Tano. We'd been working on this for quite a while and I'm thankful that it's made this EP, but at the time a mutual friend of ours had attempted to take his life and no one expected it at all; it made us realise that sometimes people hide in times of sadness or loneliness, so it's important to reach out and genuinely ask how someone might be going cause that very conversation can help give someone perspective or support and it also reminds them that someone's thinking of them. I remember the day I finished the song, and it came from a low moment in my life. I had my Bob Marley record with me and just happened to put it on; all of a sudden, the words 'Don't worry about a thing, cause every little thing is gonna be alright' comes on and it completely switched my mood. I know that universe was guiding me, so for the chorus, I tried to paint a picture of that very low moment I was having before I put the record on.
'Gimme De Ting' feat. Stefflon Don 
This song was created during my time in LA, a friend had introduced me to The Anmls, and we just linked up and started creating. I remember, they loved my accent and some of the Trini things I said, and literally the song was initiated by me saying 'gimme de ting'. The song came out as a single off the EP and we called it 'One More Night' only to be blessed with a feature from Stefflon Don after she heard the original and decided to jump on. We met at her studio in the UK, and she was so chilled; we had conversations about the industry and she gave me some guidance when it came to my artistry which I am so grateful for.
intro by Malvika Padin
Check out Kalpee's EP Feel Good Playlist, Vol. 1 plus behind-the-scenes footage from his music video for 'Gimme De Ting' below!