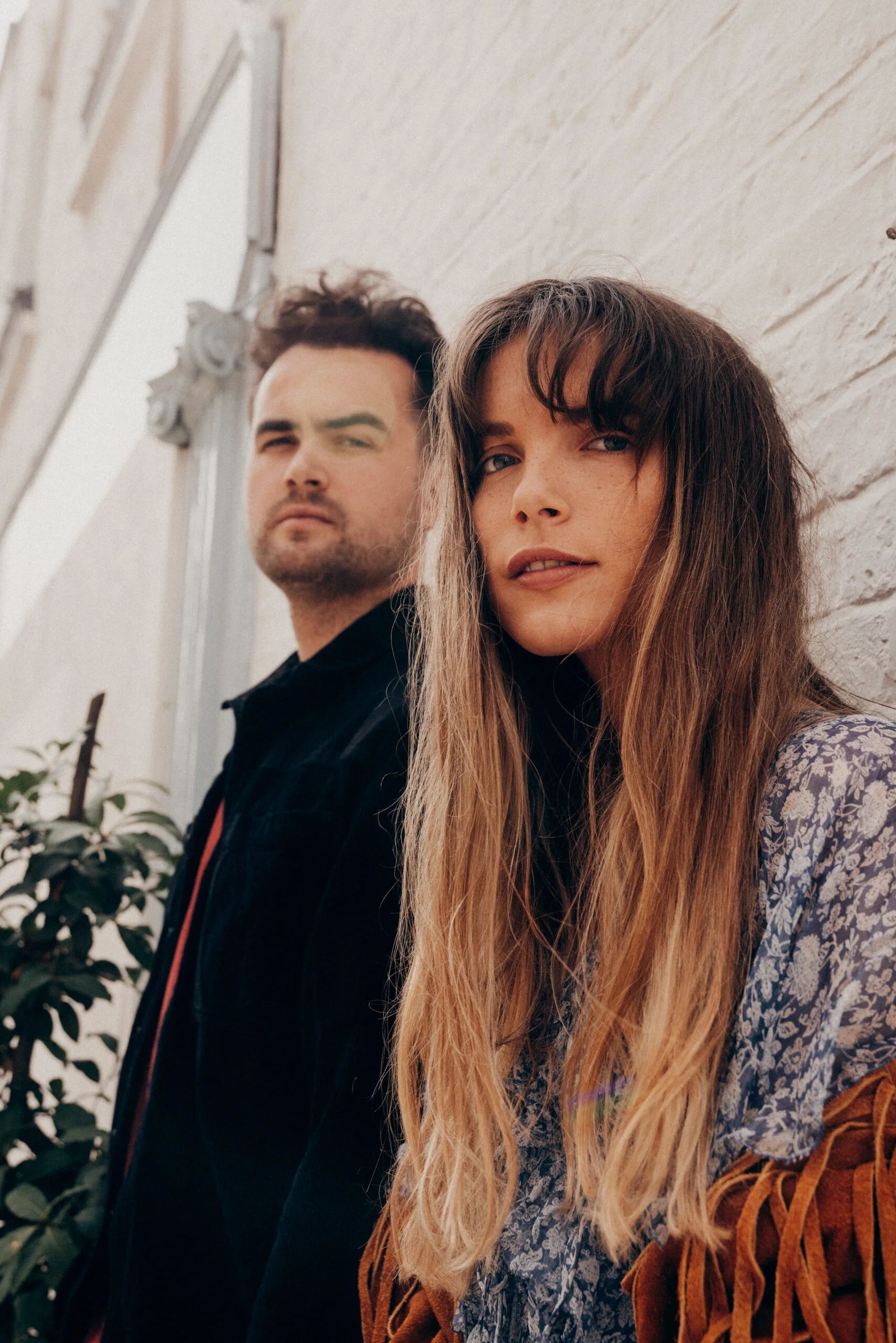 Ferris & Sylvester – I Should Be On A Train – Track-by-Track
Ferris & Sylvester's new EP I Should Be On A Train sounds like sunshine, especially in this dreary time.
The talented pair who first rose to fame with their 2017 release of The Yellow Line EP and continued to expand on their 2018's Made in Streatham EP have proven they're set on continuously getting better. Their latest EP release only cements their sound, giving listeners everything from whimsical nostalgia to vampy guitars and so much more. With I Should Be On A Train, the duo is surely set to accrue many more fans and admirers with their unique, dreamy, and all-encompassing sound.
With soft, melodic vocals and warm, cozy percussion, Ferris & Sylvester's latest EP is the perfect companion on your sun-speckled autumn walks around the neighborhood. With five tracks total, the expansive collection not only marks a new chapter for the UK musical group but also covers a lot of ground given its timespan.
In a time where things feel jagged and uncertain, I Should Be On A Train has a strong linear focus that permeates every song, from the soft and winsome title track to the darker leanings of 'Good Man', and even includes a fantastic cover of 'With A Little Help From My Friends'. This collection of songs hits all the marks of a lasting duo that's shining bright, assured on their path.
Check out the exclusive track-by-track for 1883 Magazine of new EP I Should Be On A Train directly from Ferris & Sylvester themselves.
I Should Be On A Train Track-by-Track
We wrote and produced the record this past spring and are so happy we decided to go for it and put it out. The world is adapting to a new reality, and we've been determined to adapt with it and get creative. It can be difficult in isolation to know how to move forward. People are lonely, overwhelmed and yearning to connect. We were busy writing for future projects, trying to map out the next chapters. But we decided it was more important to give what we can now. These songs show who we are right now so why keep them private? All we know is we are happiest when sharing our music and we hope this brings joy to people.
'I Should Be On A Train'
We started writing this on tour in February. We had some time, so climbed into the tour van out the back of a venue in Vienna and got to work. We had no idea what the year would bring and before we knew it, we were tucked away in our studio day after day, fleshing out our 'back of van song'. It's bold, fierce, and mixes light with heavy in a way that we hoped would translate on stage and on record. It's not an autobiographical song, but we definitely put our own frustrations as a couple into it. We've never run out on each other, never boarded a train… maybe a few slamming doors. But we worked with what we knew, played with it, and made it something different until only shadows of ourselves were recognizable in it.
'Knock You Down'
We decided to take this somewhere different, away from anything we'd done before. We loved the idea of having a Mellotron sound for the main hook — in fact, that's where the song started. We loved the energy it brought, it felt fresh and different, yet still had a classic 1960's Beatles' influence. For us, it feels like the most personal song from the collection, referencing our own childhood nostalgia like learning about Vikings and pink icing on Fridays. There's such a pressure on young people to reach their goals and dreams as quickly as possible. It can make you feel old at 23, wishing that you could be younger, braver, and more free. Making this one was a lot of fun, and we hope it awakens the confident, daring child inside the listener.
'Everyone Is Home'
This is a song about hope. This was the first song from the EP to be released and we felt a need to get this one out to people. It was from this that the EP collection came together. We thought 'why stop there?' and got to work on fleshing out the other tracks. We asked some amazing musicians to record remotely for us which makes the project feel very unique to the situation. Recording this felt like stepping into new territory, the 'new normal', where a song can be recorded and mixed in four different studios. We recorded the last few lines outside, and you can hear the birds singing. We've been humbled to hear this song has brought comfort to those still separated from loved ones.
'Good Man'
This is the only song off the EP that wasn't recorded at home. It was recorded at Bear Creek Studio in Seattle late last year with producer, Ryan Hadlock and is a taste of our upcoming debut album. This one has rage and hunger at the centre, highlighting the hypocrisy of what it means to be a man. It needed to be bold and unapologetic. We had a lot of fun making this; A guy called Kimo Muraki came into the studio one day and played us his sitar. We'd been itching to get sitar on the song to give it that Ravi Shankar vibe. We're keen to push the boundaries with different sounds and instruments without distracting from the heart of the song.
'With A Little Help From My Friends'
We wanted to sign off the record with a dedication to our fans who tuned into our Facebook live streams every Friday during lockdown. We absolutely loved playing week after week and hearing heart-warming stories from people watching across the world, coming together for a drink and a laugh. We threw this into a set one week, and the response was amazing. It's such a great song and just feels good to play. This year has been tough for so many, and we wanted our record to be something for people to get immersed in and come out feeling joy, passion, an understanding, and a togetherness. This felt like the perfect close.
intro by Amanda Edelman
featured photo credit Felix Bartlett
Check out Ferris & Sylvester's I Should Be On A Train EP below!