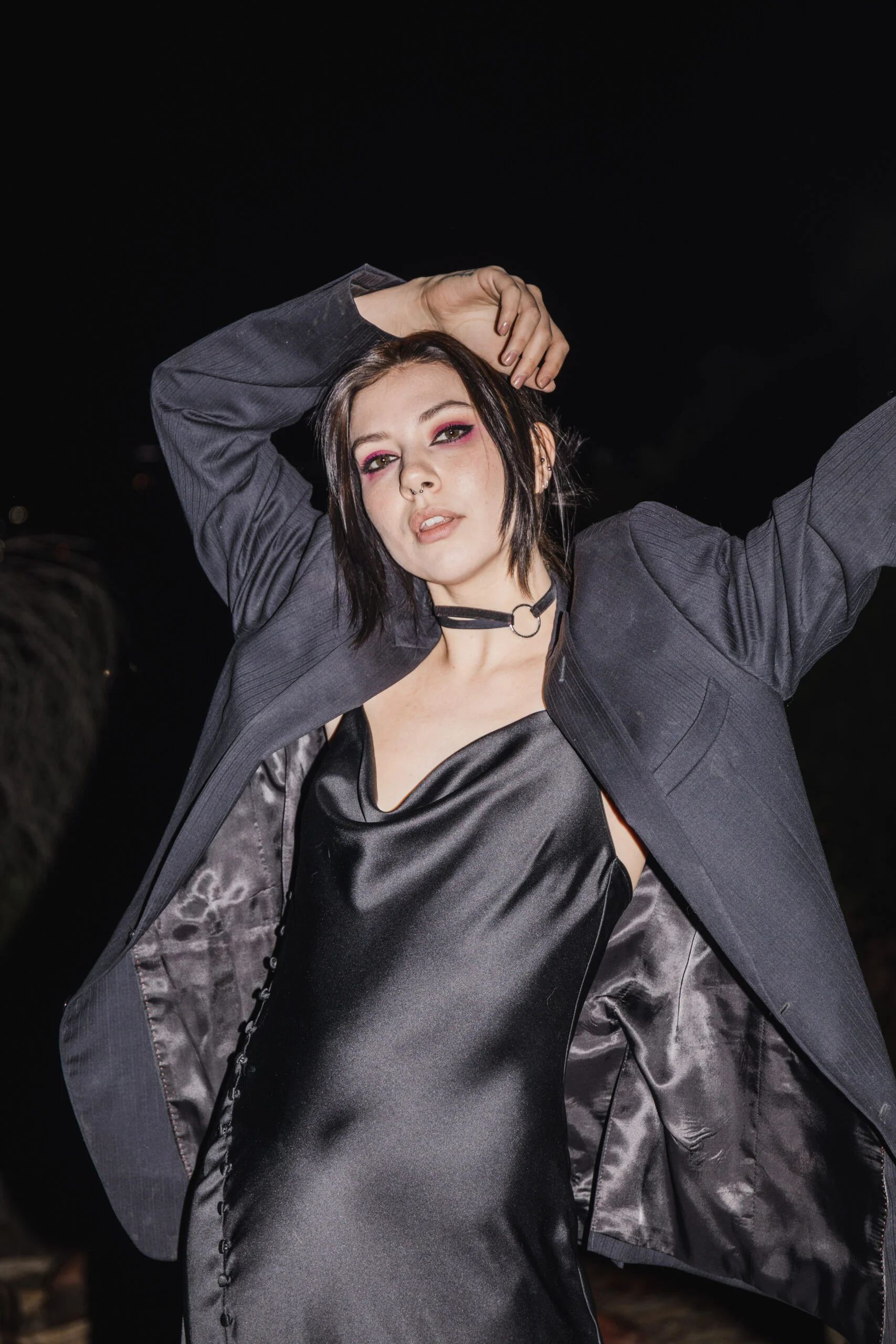 KiNG MALA – Funeral – Video Premiere
KiNG MALA sets the tone with the new dark visuals for her release, 
Funeral
.
LA-based artist Areli Castro is better known by her moniker, KiNG MALA. Under this pseudonym, Castro creates mesmerising alt-pop tunes that will resonate within your very bones. Themes of lust, recklessness and championing badass femininity are all on display within her musical repertoire. Today, 1883 Magazine is exclusively premiering the visuals for KiNG MALA's track, Funeral.
The accompanying music video for Funeral is simple but effective, KiNG MALA is seen walking barefoot through the Los Angeles night-time, surrounded by total darkness. It's her little mannerisms throughout the video that help create the impression that there might be something ghoulish lurking around. It's a haunting and effective video, directed and edited by Jonas Gaida. By keeping the visuals simple, KiNG MALA lets the track do the talking. Funeral is full of soulful vocals, electronic nuances and acoustic guitar, making it an atmospheric and riveting listen.
Produced by Rob Auerbach and mastered by John Greenham (Billie Eilish, Sam Smith, Katy Perry, Banks), KiNG MALA's Funeral is taken from her six-track debut EP, GEMiNi, which dropped last year.
Unapologetically bold and sincere, KiNG MALA is a new type of artist that isn't afraid to deliver her own distinctive vision for her music. When speaking about why she called herself KiNG MALA, Castro simply stated: "fuck being someone's queen, 'mala' literally means 'bad bitch' in Spanish." 
With the release of GEMiNi, KiNG MALA hopes her artistry and honest lyricism can "help people feel okay with what they feel".
Watch the visuals for 'Funeral' below and follow KiNG MALA via @kingmalamusic
Words by Cameron Poole
[embedyt] https://www.youtube.com/watch?v=ZwjSr2Fv7Yk[/embedyt]