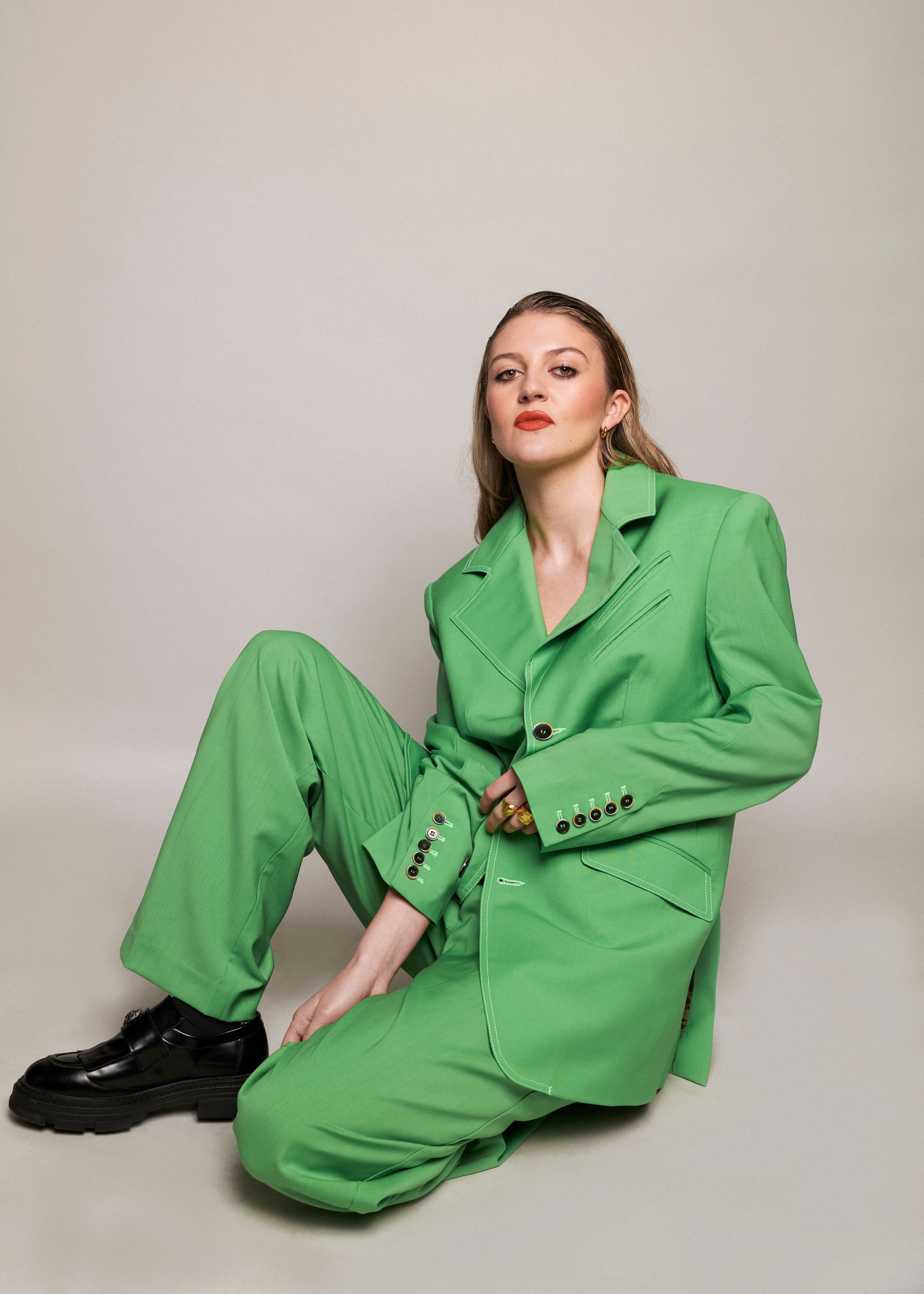 Lara Peake
In BBC's Mood, Lara Peake takes aim at the toxicity of influencer culture.
In the world of TV & film, there are some special talents who completely immerse themselves—physically and mentally—in the story to help become their characters, using everything to help shape their role in an authentic way. No other rising actress does this better, or with more care and empathy, than Lara Peake in her latest role.
Being lauded as the next Fleabag or I May Destroy You, BBC's Mood is more timely than ever. What started as the 2019 play Superhoe, penned by lead actress Nicole Lecky, Mood is a powerful & poignant dive into the world of contemporary womanhood—from hustle culture, sex work, influencer culture, and more. Lecky plays Sasha, an aspiring singer who wants to do anything possible to achieve her dream. When Sasha meets Carly, played by Lara Peake, she feels she's found a true counterpart. Instead, Carly serves as the catalyst to Sasha's introduction to the world of influencing, online sex work, partying, and more.
1883 Magazine's Kelsey Barnes chats with Lara Peake about what attracted her to portray Carly in Mood, what it was like joining sites like OnlyFans for more in-depth research, and more.
It's been about 7 years since you were longlisted as a 'Most Promising Newcomer' by the British Independent Film Awards. When you look back at the last 7 years, can you see and describe the way you've grown as an actress?
I was so surprised when I got nominated as a newcomer because it was my first role. I didn't really know how to act, the only training I had was at the group I was a part of. I guess looking from then to now, it's great to see all of the things I've learned and carried with me from role to role. There have just been so many amazing actors that I've been able to work with that have helped me be able to pick up different tools.
I read that you didn't go to drama school but you did attend a drama workshop called Inspire Academy. Is that where you first decided to pursue acting as a career?
It all happened when my mum took me to see Mamma Mia in the West End. I was just mind blown by the scale of it. I saw the enjoyment on the actors' faces and the dancers and knew I wanted to do it. I'd always been quite creative and wanted to do different things, but then I landed on acting. I joined the Inspire Academy after a friend recommended it and I auditioned and got in. Luke Gell, who founded it, really took me under his wing and nurtured me so I could believe in myself and know that I could do it.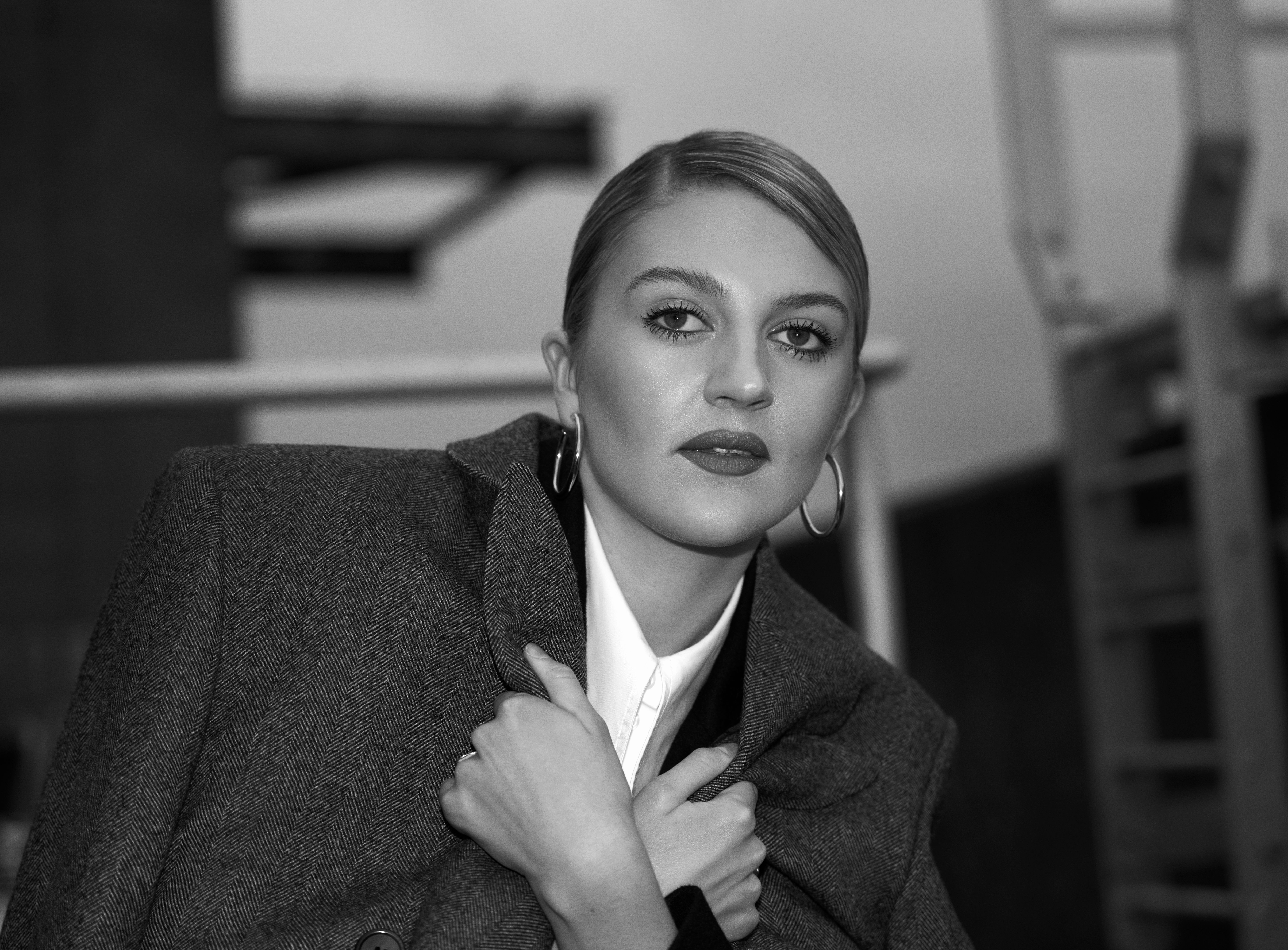 Let's chat about Mood. Were you familiar with the play before it was adapted for TV?
I wanted to see it but it was a sellout at the Royal Court, but I'd heard so many good things. Fortunately, I ordered the book when I got the part. It's amazing how things turn out!
You play Carly, an influencer who somewhat exposes Sasha to the dark side of social media, online sex work, and toxic hustle culture. She has such a big fun personality on the outside, but there's a juxtaposition there with what she's struggling with internally, it really just seems like she wants to be liked. What attracted you to the role?
She was something I'd never come across before or ever played. I guess I can say I've encountered people like Carly just in day-to-day life, but it was a challenge to play someone like her. I was attracted to so many things—her views on life, her desire for connection despite having loads of followers and having loads of funds, and so much more. There are so many layers to her and they get uncovered episode by episode. You start to see them unfold and those cracks begin to show. She's so complex even as a character in the book, you feel like you're going on a journey with her and that was exciting to me. I think Nicole's scripts are just phenomenal, I would be reading them in my flat while listening to the placement songs she would suggest, like something by Jamie XX.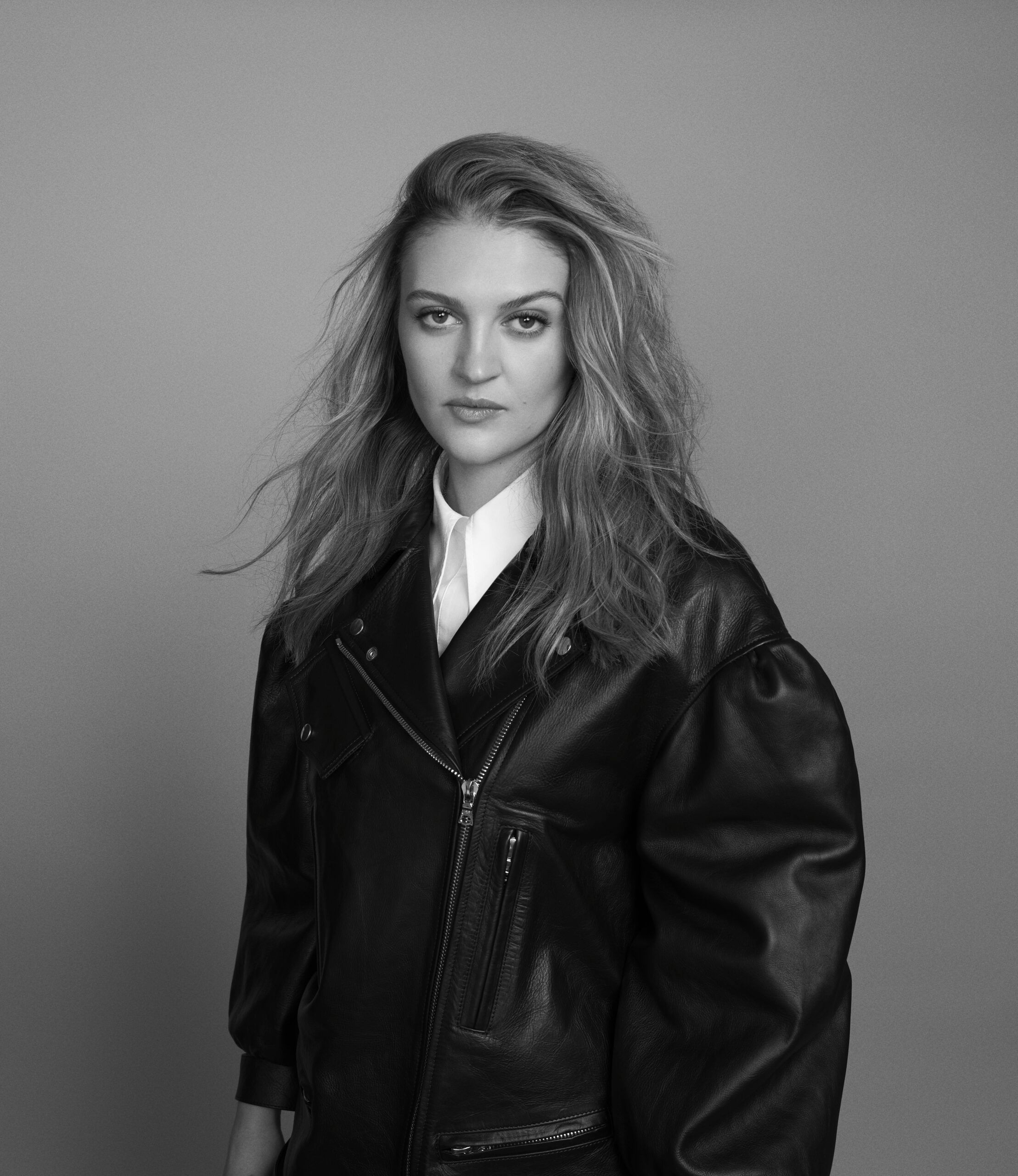 I read that you made some accounts on sites like Onlyfans and Seeking Arrangements, what was it like to have that type of insight?
I really wanted to see what the platforms looked like because I had never seen them prior. It was interesting to just talk to people because, despite knowing it was going on, I had no idea what it consisted of. There's a difference between knowing about it and actually going on there and seeing yourself. It's a weird line between what's empowering and what's a bit exploitive with sex work.
Mood explores some topical themes, like female agency, racism, ambition, class, and even sexual exploitation. What was it like exploring those themes as an actress?
Well, I'm not a sex worker so I can't really comment on the feeling. What did happen was that I came away feeling quite confused because I do think there is an element of empowerment there, but it's a point of discussion. What sort of circumstances do women or men or anyone turn to these sorts of platforms for money? I think money is largely the biggest incentive. There's a discussion as to whether people do it as a last resort or if it's something they feel compelled to do themselves.
Has your relationship with social media changed after portraying Carly?
I'm in two minds about social media. I don't really know where I stand with it. I think if anything, I was probably more daunted by the idea of social media and what was out there before the show. I was able to delve into it so much for research because Carly uses it. I know what's out there and I know how to be mindful now. I do worry that younger generations growing up will be affected by it. It wasn't as prevalent when I was growing up.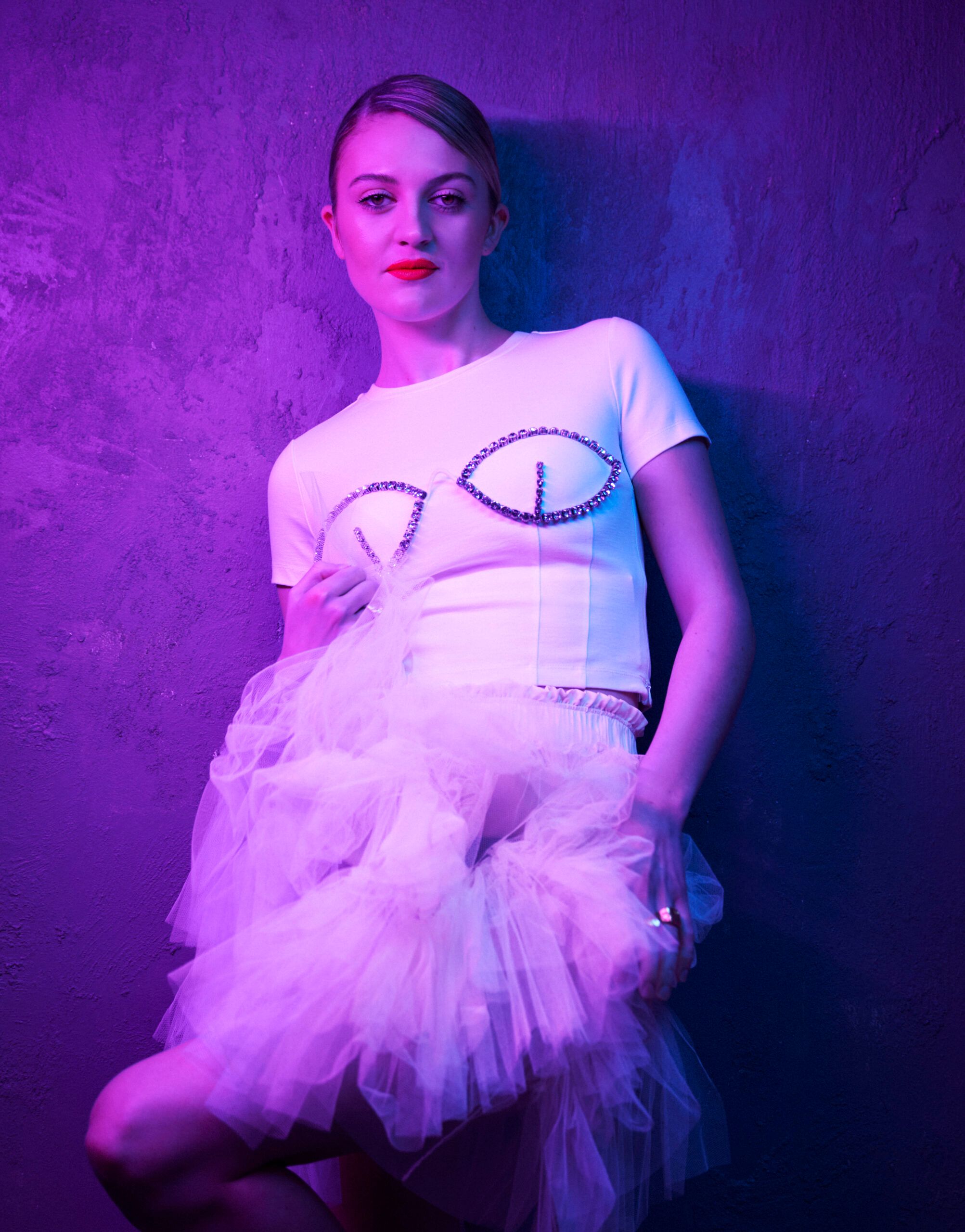 Knowing Carly's arc throughout the season, what advice would you give to her?
I'd tell her to sort herself out! Stop involving people in your madness until you've got it sorted yourself. She's got a good heart and I think she desperately wants Sasha to be her friend. She's just not well equipped for what's to come. For Carly, when she does something wrong her solution is usually something that's a lot worse and then it spirals. 
I feel like it is important as a viewer to approach characters like Carly with a lot of empathy.
I agree. You have to question why someone is the way they are. They're not just like that because they necessarily want to be like that. There's a lot of research I did and spoke to Nicole about in terms of what Carly's life looked like, what her family was like, and what sort of things she might've experienced at a young age that could've influenced who she is now. I think creating a strong backstory allowed me to have a lot of empathy for her and understand why she's got this desperation to make everything okay and make it all work out and be independent.
Lastly, what is something you'd like to manifest for this year?
Can it be for the whole world?
Of course!
Definitely world peace then. It just seems like we're just constantly living in a simulation where it's just like, Okay, what's the next worldwide awful thing? I think we think we need world peace, it's time.
Mood is streaming now on BBC iPlayer.
Interview by Kelsey Barnes