Natalie Shay
North London artist Natalie Shay kicks her 2022 into gear with the release of 
Two Sparks
.
Known for her relatable anthems that painfully detail oh-so-familiar life experiences, all decorated with colourful splashes of 80's elements and bright and bold instrumentation, the new single follows suit. Two Sparks in particular speaks of mourning the end of a relationship, and coming to terms with the fact that what you thought was an ever-burning flame is now just a smoking ember. 
The young indie-pop artist has been dropping smash hits one after the other, and Two Sparks is another step closer to her highly anticipated EP which will soon be out. Her clever, storytelling lyrics draw similarity to the likes of Taylor Swift, who Shay admits to be a huge influence on her music. Despite her lyrics sometimes hitting deep and hard, the Londoner somehow still manages to infuse her sound with the ultimate feel-good and passionate feeling, as she proudly stamps the loveable Natalie Shay sound firmly on each and every song.
We spoke with the songwriter touching on the new single, how she tells her ex's about her breakup songs and her love of country music! 
Hi Natalie, congratulations on the release of your new single Two Sparks. You've shared that this track is autobiographical – how does it feel to have something so honest and personal out in the world? 
It's special, and also kinda weird haha! I feel like people have a detailed window into several aspects of my life via my lyrics, whereas a lot of my life is less public. I write songs from experience because usually these are universal experiences, and my main goal with a song is to provide something relatable to others, no matter how raw or self exposing it is for me.
Two Sparks speaks of the end of a relationship. With your lyrics being so raw, do you ever think about how the other person mentioned in the narrative may react when hearing the track, or do you give them a head's up first? 
This is a good question, people ask me this a lot at gigs! it really does depend on the song and who it's about. If it's someone I have a continued good relationship with, then I do try to tell them, and usually they understand that me writing a song is my impulse acting on an emotion or story in an attempt to preserve it. And I guess if someone or something has provided me with good topical material then it can be something we both can share. Songwriting is weird though, it must be weird to date a songwriter lol.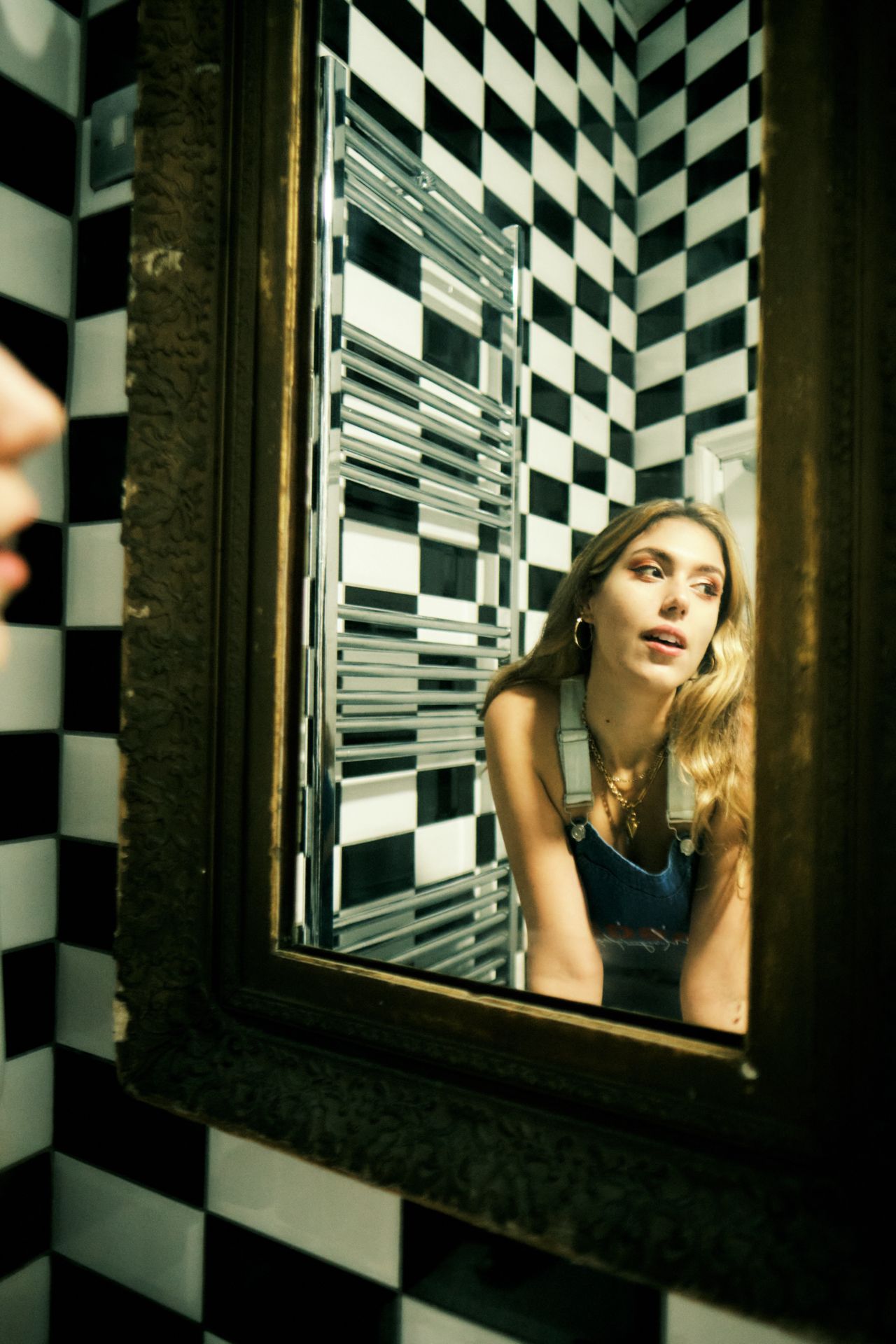 The track was written alongside longtime friend Joseph Wander. Do you prefer to write collaboratively or do you find it makes it harder to be so personal and unique to your own experiences?
Two Sparks is particularly a good talking point for this. Usually for me, the 'singles' and big bangers I prefer to write collaboratively, as there can be so much excitement, vibe and ideas to ride off in a room with other writers or producers. And often my sadder, more honest songs, I write alone in my room on my guitar, and 99% of the time this has been the case, until Two Sparks! I guess because I've known Joseph for so long, I was able to be very honest with him in our pre-writing conversation, and he shared stories with me too. It just felt right to write this song together, and it's very special to me.
For those unfamiliar with Natalie Shay, can you give them a short description of yourself and your sound? 
My music is something along the spectrum from typical 'singer/songwriter' vibes, to 80's inspired indie guitar pop. Lyrics are generally personal and theatrical.
You're very proud of your roots in North London. Do you think if you grew up elsewhere, your sound would be different? 
I am incredibly lucky to have grown up in London, my entire life is here and being somewhere so rich in culture and opportunity made it super accessible for me to start a music career from the age of 13. I also went to the BRIT school in Croydon, which changed my life. As for my sound, I think I've taken influence from all aspects of my life and the people I've worked with and have been surrounded with since I started writing, going to BRIT played a huge part in this too. I guess you can hear my hometown in my music, and definitely my lyrics, as I reference the tube a lot lol.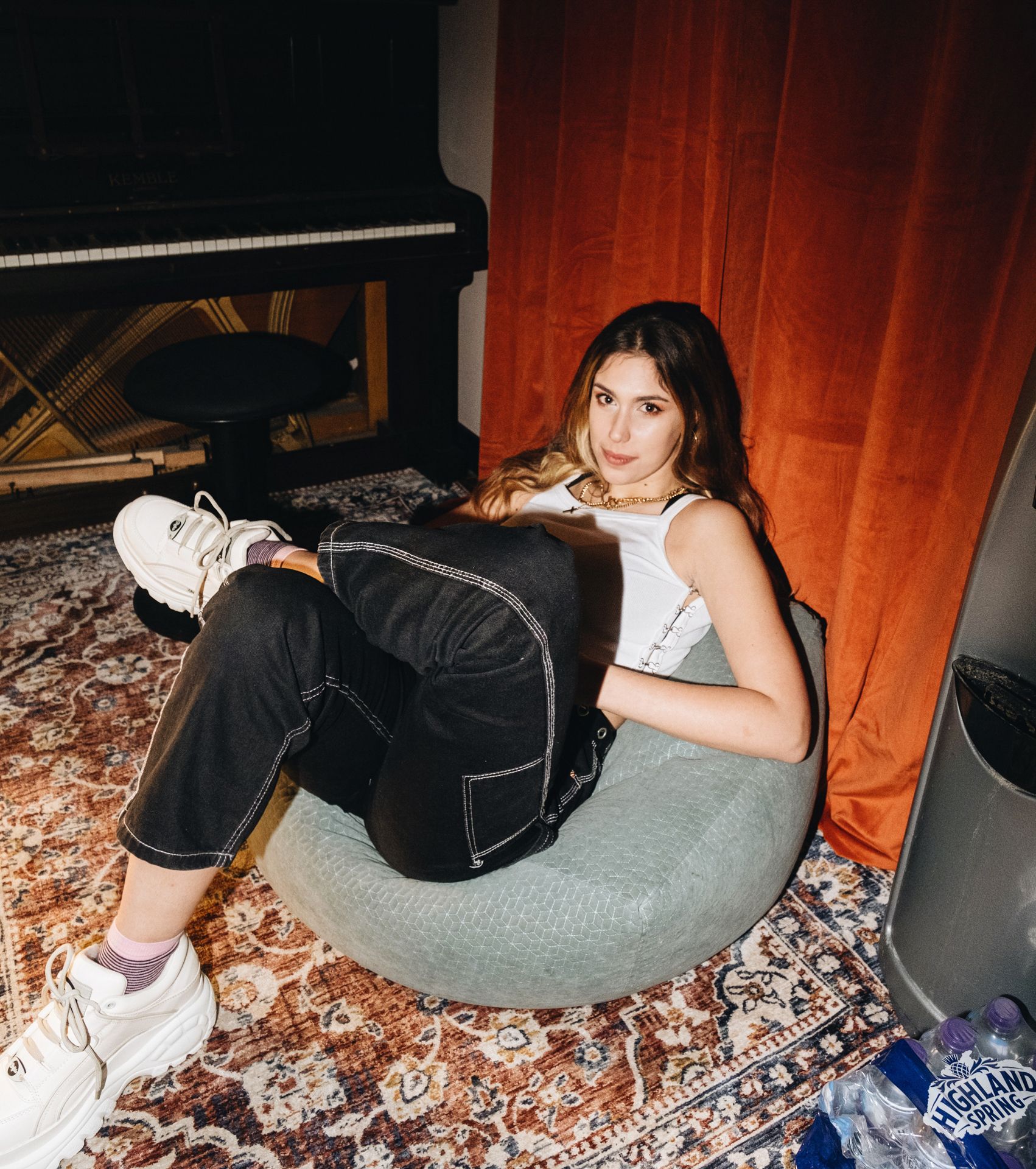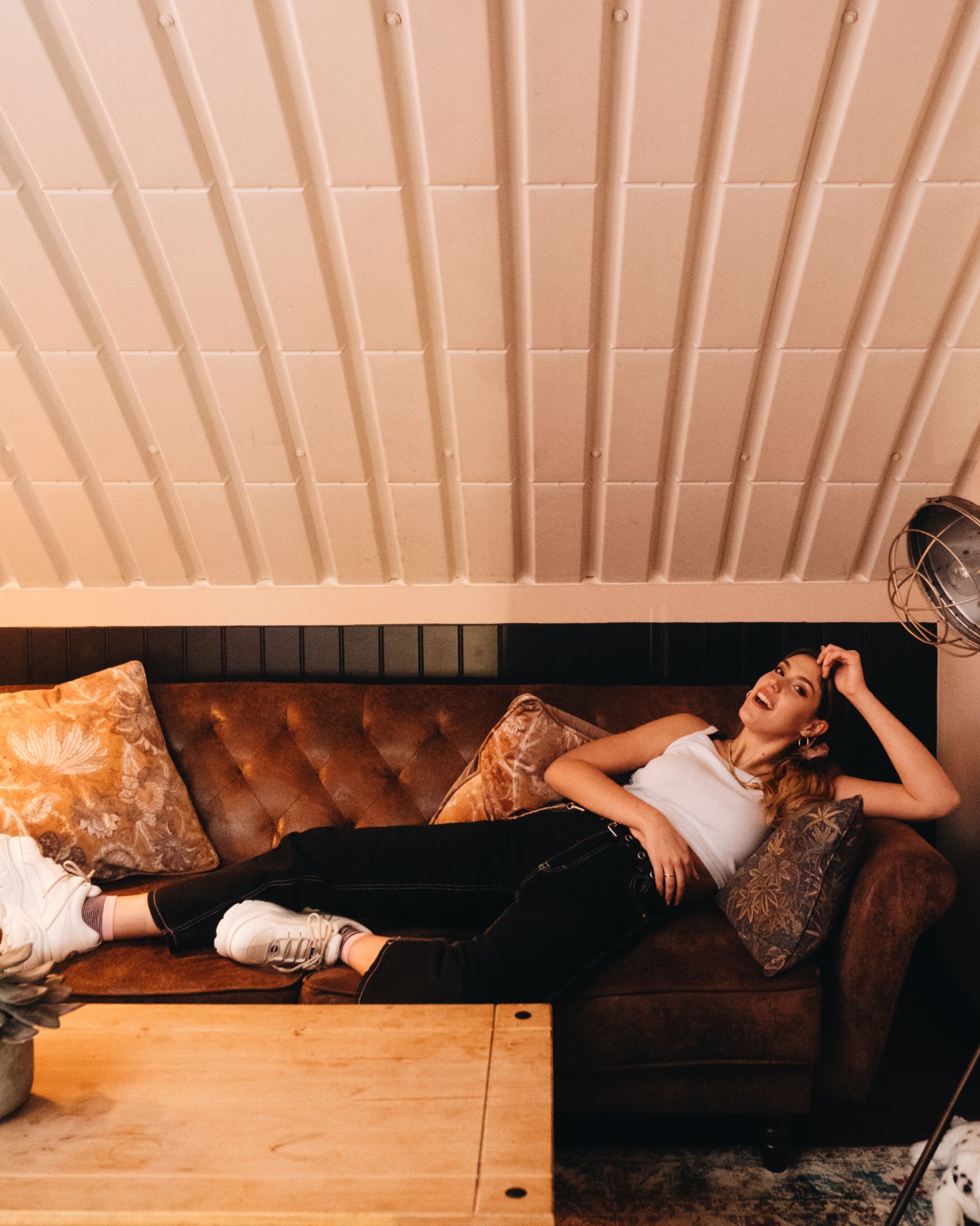 You often speak about your affinity for artists such as Taylor Swift and Fickle Friends. If you could have dinner with any artist dead or alive, who would it be and what would you cook for them? 
Would have to be Taylor lol, sorry for not being creative with this answer! She's just always been such a huge idol to me, she inspired me to write on the guitar and to make that part of my act, when I was starting I took a great deal of inspiration from her writing style and production, and now, I'm very in awe of her career and her business-womanship. I'd cook some kind of pasta, reliable and small margins for messing up under the sheer pressure of cooking for Taylor swift.
You've also featured as a vocalist on many EDM tracks. Do you see yourself venturing further into the EDM world in the future, or are there any other genres that you'd like to explore? 
Yes! I have quite a few EDM/Dance tracks coming out very soon! I really enjoy doing this stuff, I basically write toplines in my own style that I would write for my own project, but over a totally different genre of music, and I think they turn out pretty cool. I'd love to do more dance stuff of all kinds. But I'm a country-pop girl at heart so maybe one day I'll do a country album.
Can you give us a sneak peak into what the rest of 2022 holds in store for you?
Releasing the rest of this EP! More dance track releases, some festival slots this summer and another big London headline at the end of the year! Wahoo!
Two Sparks is out now, follow Natalie via @natalieshaymusic
Interview Joe Beer
Photography Holly McCandless-Desmond