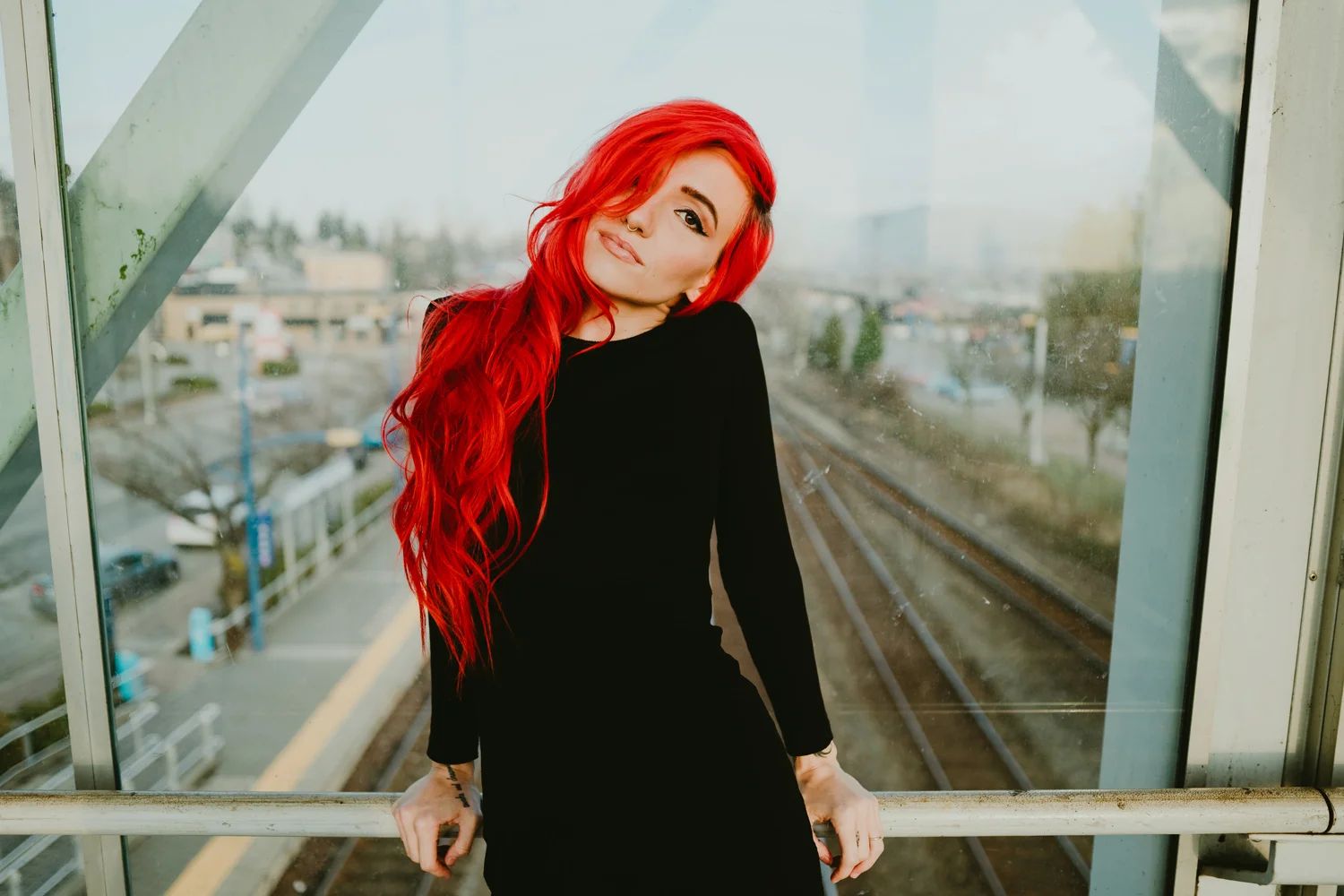 lights
'
Skin&Earth Acoustic

' is the latest ambitious offering from Canadian singer-songwriter Lights. A full-length concept album with a flavoured escape for the listener.

Creating this project solely herself, she wrote, recorded and produced the entire body of work while releasing her own comic book.

1883 caught up with Lights to discuss this project, musical influences, and what the rest of 2019 has in store for her.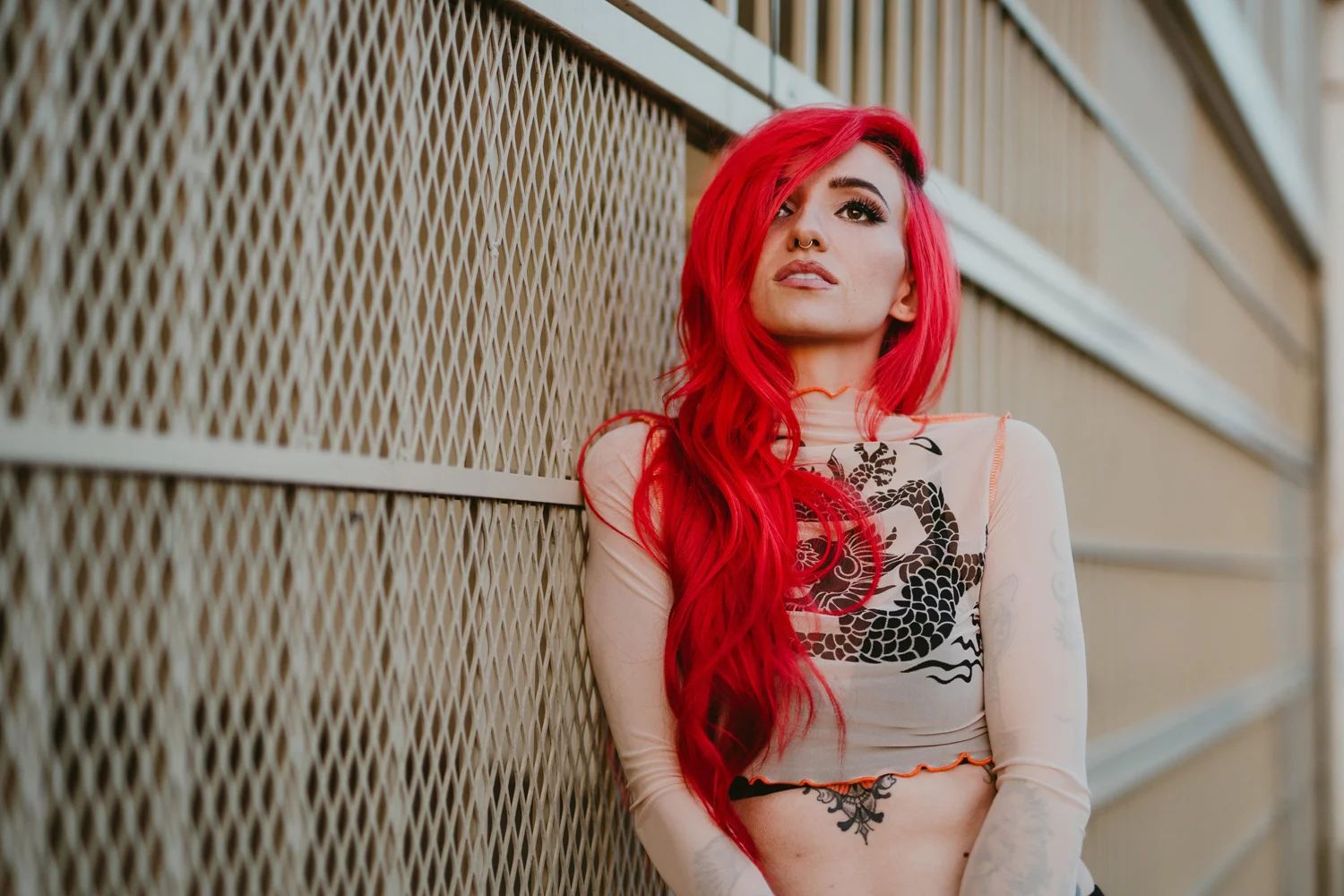 Who or what are your musical influences?
In a pickle, U2, Joni Mitchell, Cyndi Lauper, Phil Collins, Com Truise, Kraftwerk, Bjork, Final Fantasy, and Super Mario.
What inspired your latest album, 'Skin&Earth' Acoustic?
For each of my three previous records I recorded a stripped down "sister" version, so I followed suit with this one. It is a nice way to show the songs in a new light and bring the lyrics into focus. This one in particular though was partially influenced by 'Skin&Earth Acoustic's graphic novel that I created. I recorded each song in their corresponding locations from the chapters they are tied to in the comics. It was a really nice way to create an immersive moment in the music and bring fans there with me.
And how was the writing and recording process, as it's not the most common way of recording?
The writing process was finished with the original record, but the recording process was an entirely new one for me, as I recorded in the wild, not in a studio. I didn't realize how uninspiring creating music in a studio was until I was smack in the middle of a desert tracking with the wind around me. What an epic way to let the ambience influence the recording not only sonically but the delivery of the tracks and the emotion I put in. It was of course not without logistical hang ups, some I was battling rain, river noise, excessive reverbs (in the tunnel) and it all was probably the hardest to reign in when I was mixing the record, but damn did it ever pay off. The recordings turned out really special and like nothing I've ever done.
[embedyt] https://www.youtube.com/watch?v=8Wljx0Cz9-c[/embedyt] 
Do you feel the studio or stage more compelling?
Both are compelling in different ways. I am creative in the studio, I am energized on stage. I find I have to force myself to bring that energy into the studio because you're basically just sitting on a chair when you're recording and writing.
What's your favourite song to play live right now?
'We Were Here'. Both full production and stripped back it's a deeply empowering song to me with wicked dynamics.
How would you describe your music to someone who hasn't heard of you yet?
Electro soul?
How did you discover your niche audience?
When I first started years ago, I was this slightly awkward, nerdy, semi-scene kid who didn't really belong anywhere. I think a lot of us were in that place at the time so we were all drawn in by finding belonging in this music. It started as a movement online and now, ten years later, we have really grown up together and they've been so supportive of anything I create or chose to do whether it's a new sound or creating a comic, or doing acoustic versions. They are with me every step of the way. Lights Army all the way!
[embedyt] https://www.youtube.com/watch?v=FnbL7ZE4hmo[/embedyt]
What do you want the listener's to take away from your music?
A moment of escapism, a feeling. It's all about creating moments, that's all we are at the end of the day. If someone spends a few of their moments on my music I hope they're good ones.
What has been a musical highlight for you to date?
Performing my song Giants at the JUNO Awards in 2018 backed by my band and a string section, being introduced by Grimes and Buffy Sainte Marie while giant images that I drew of other female Canadian artists stood 30 feet tall behind me! It was the day after 'Skin&Earth Acoustic' won pop album of the year. That was epic.
And finally, what else does 2019 have in store for you?
Just about to venture out on the longest acoustic tour I've ever put on, this summer; then from Sept-Feb I'll be on the road with the man, the myth, the legend, deadmau5 performing during his set and supporting a few of the dates with totally new versions of my songs, so lots to come.
'Skin&Earth Acoustic' is out now, for more info visit www.music.iamlights.com
Interview by Danielle Holian @danielleholian_
[embedyt] https://www.youtube.com/watch?v=Z2jZwC8B7qE[/embedyt]