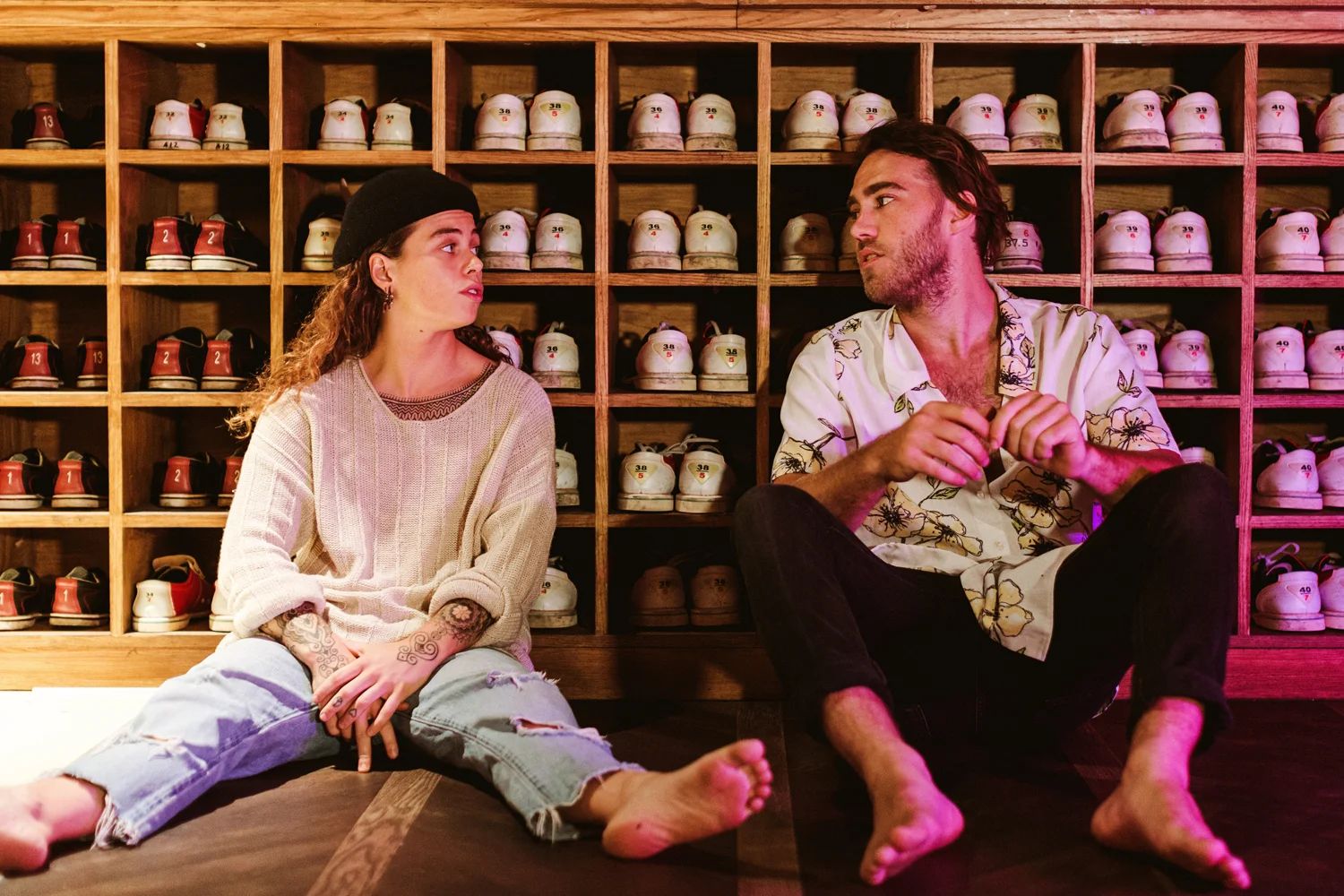 matt corby
Matt Corby has joined forces with fellow Australian multi-instrumentalist Tash Sultana for the brand new single 'Talk It Out', released via Communion Records.
As a fresh musical beginning for 2019 'Talk It Out' is a blissed-out, soulful summer anthem that features Matt's signature mellotron sound and continues the kaleidoscopic soundscapes found earlier in his spellbinding second music album 'Rainbow Valley' which was released in November, last year.
'Talk It Out' brings together two of the most prolific multi-instrumentalists of modern time. Both Matt and Tash have attracted huge audiences globally and are known for their unique and captivating live performances. They met for the first time two years ago, when Tash first started releasing music. "We bonded over our similar experiences,"explains Matt, both having attracted huge global audiences, with very little 'traditional' support from media. Further, Tash explained, "We originally started having a jam in early 2017, then life came between making music together. We always wanted to work with one another and this track came about because Matt didn't include it on 'Rainbow Valley'. He sent it to me to fill in the blanks, and it's the first collaboration I've done with another artist that I've released. I'm super proud of what we've done. Matt is an amazing songwriter and instrumentalist. He's also an absolutely awesome guy with a huge soul so it was a privilege to be a part of this project."
The result is a song in each of the artist's own distinctive features shine through, both wholly unique and utterly harmonious.At 1883, we had a chance to sit down and chat with Matt Corby about his latest track, Rainbow Valley, future music plans and much more. Read the interview below to know more.
You have just released a brand new single "Talk It Out" which is a blissed-out, lit summer jam and pretty much follows the soundscapes of your previous album "Rainbow Valley". Tell us more about how you came up with the idea of writing and recording this song
The song started like any other track we were making for the record – we laid down a beat and then put the chords down. It probably came out in about three or four hours. Because it was one of the first tracks we wrote for Rainbow Valley, it got lost in amongst all the other music so when it came track to track the album it was already sitting on the fringes.
On this latest track, you have collaborated with Australian multi-instrumentalist Tash Sultana. What is it about the musical chemistry between you two that tuned out so well? How did the collaboration come up?
Our relationship as collaborators came about pretty naturally, actually, Tash and I have a similar timbre of voice. We had some nice mutual respect and had a jam for a few days at my place a couple of years ago and have remained friends since then. Tash seemed like the perfect candidate to collaborate with on 'Talk it Out'.
Your previous album "Rainbow Valley" is a joy to listen to. While it sounds so intimate and peaceful, the production looks complex and textured. How was the entire process of making? Was it intentional to create a feel-good album or did it naturally evolved like one?
Thank you. Well, it more naturally evolved into one, we realized halfway through that it was something that was geared towards a more joyful listening experience so we focused it more towards that at the end of the writing process.
How will you define your relationship with music? Growing up, was there a specific moment when you realized when you knew you wanted to become a musician?
That's a good question. I've always cared deeply about music just as someone who listens to it ever since I can remember, I've cared the same amount as I do now. I picked up the guitar at about 4 or 5 years old and started singing around the same time. At the start, when I was a kid, a lot of people would tell me what I was doing was good, which I didn't quite get a the time and I just thought everyone could do that, like sing on pitch and hear something and be able to play it. It wasn't until I got older that I realized I had some sort of connection with making music and started to really work on my craft in whatever capacity -whether it be instruments or singing. To answer on my relationship with music though, my relationship has been turbulent, you can go a little bit crazy trying to do something better than you are capable of.
Since your first release, there has been a constant evolution of your sound, spanning across folk, jazz, blues and pop, which looks conventional. How do you feel about your evolution as an artist over the years? Do you consciously try to reinvent your style?
It's never been a conscious decision to reinvent anything, I think I'm always just searching and never really saw the need to subscribe to a genre because I never made that decision to stick to one, and I don't know if I ever will.
As a listener, your music can't be summed up together in one genre. I feel every track has its own distinct story and feeling which is diverse and great. What do you want your listeners to feel when you produce music? 
If I can get people to start to operate through their emotions and their emotional self and bring on some goosebumps then that's always the plan. I think I know I've written a good song when it's moving me like I feel like it will move others.
You're all set to go on the "Rainbow Valley" world tour. How'd you sum up your journey of producing the album "Rainbow Valley" and going on a world tour ?
On a musical level, it's been awesome. I've had a few band members that have been with me for a very long time move on to become parents and running properties and doing their life shit and since that change, it's been necessary for this record to come to life and be a different sounding stage show from the past years of touring. My music director Harry Sutherland – when I sent him the music after it was done and asked him to come on tour, he scored the entire album part by part and he was almost more responsible for divvying up each specific role for each band member more than I was. To have someone with that kind of genius-level of operating has made my job really fun.
What else is planned in Matt Corby's world in 2019? Any exciting plans to share with your fans.
It's looking like I'm going to be in the studio for the next six months, working on hopefully a new record and working on a few other people's music as a writer and a producer and arranger.
Matt Corby, Tash Sultana – Talk It Out is out now.
For more info visit www.mattcorby.com
Interview by Khushboo Malhotra
[embedyt] https://www.youtube.com/watch?v=C8FAAUTfRNg[/embedyt]