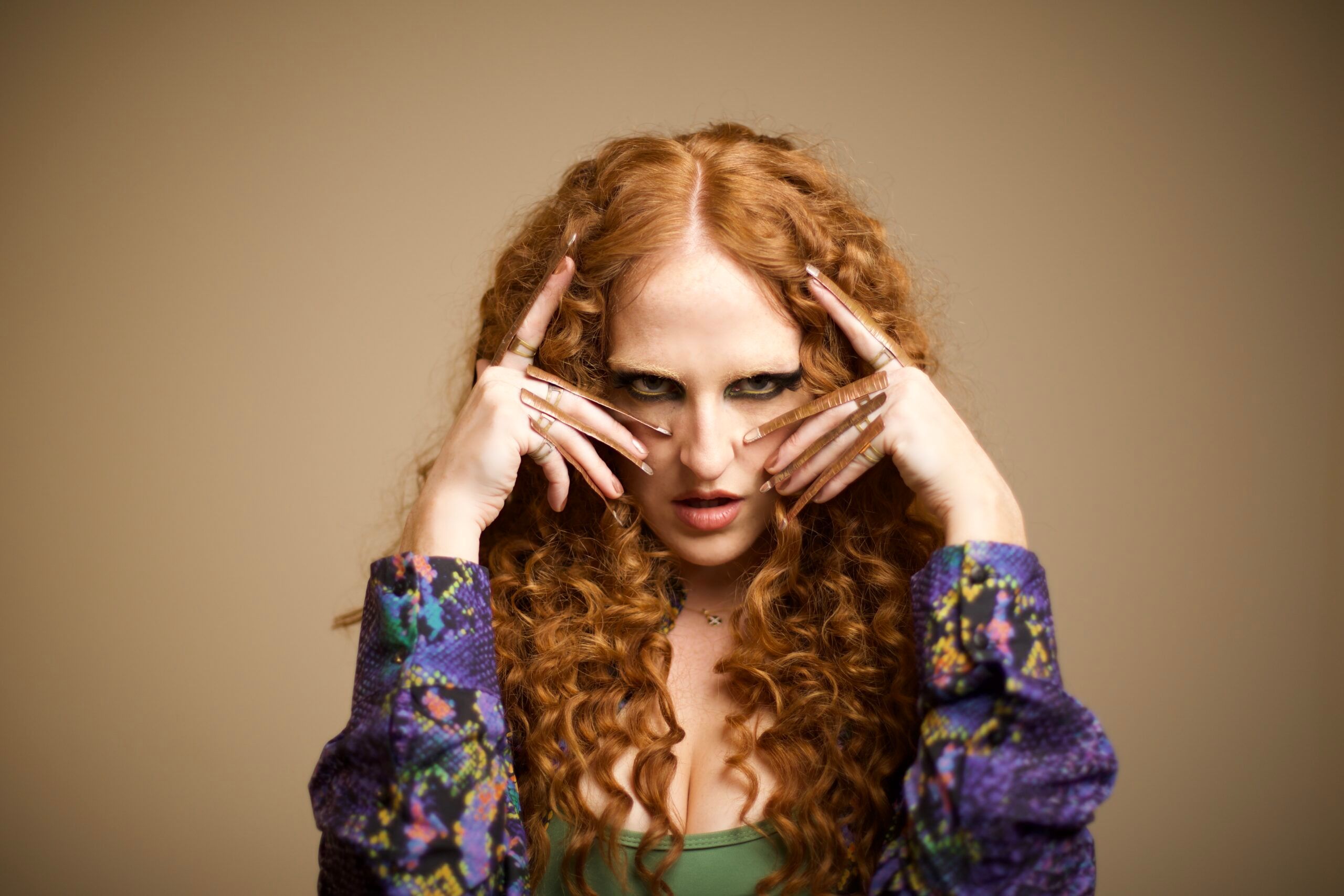 Lisa Canny
With the release of her new single Snakeskin, Lisa Canny is reborn.
Many people might've been cheated on, but not many have found out about it the way Lisa Canny did. The Irish singer-songwriter has been known to use music as a form of therapy; an outlet to get her thoughts into something tangible. No other song provided comfort and catharsis like Snakeskin, the call-to-arms track inspired by Canny finding out ten minutes before doing a live TV performance that her boyfriend at the time was cheating on her.
1883 Magazine chats with Lisa Canny about the new single, how she feels about Irish music 'purists,' and more.
How would you describe the way Ireland has influenced your music?
Growing up in Ireland, immersed in the Irish traditional music scene, is the single most influential aspect of my music today. Firstly, Irish traditional music is centred around community – something shared with friends, family and strangers. From the very beginning of my musical journey I learned to play with others rather than as a soloist – in grupa ceoil, duos, trios and ceili band competitions at the Fleadh Ceoil. It's always been about sharing and collaboration and these concepts are still very strong in my approach to writing and performing today. I aspire to create emotional responses to my music and always try to be brutally honest in my lyrics and other narratives so as to open up a conversation with the listener, ensuring that they are an active part of it all, not merely an observer. I collaborate with a multitude of writers, dancers, artists, poets and producers on a regular basis here in London as I find I am most inspired by that type of creative energy.
I also still play with a big 6-piece band at live shows. Many artists have vouched for minimizing their bands, putting some or all of the music on tracks to perform over in live settings. This option has become more accessible as technology has advanced and is of course much more financially beneficial than having a big band on the road with you but for me, I just don't get the same buzz from it. I feed off my band, and they do me. We are in conversation with each other on stage. We experience sensational moments where we all lock in and we feel elevated to another dimension! This is where the magic resides. These moments are greater than any accolade, number or monetary response you may get from being an artist. For me, this is what it's all about.
Secondly, the harp and banjo are key to my sound and brand. Mixed with elements of electronica, pop or metal I can create truly unique soundscapes. It's like a playground I get to play around in every day and it's really fucking fun!
As a deeply confessional songwriter, would you describe songwriting as a form of therapy — a way for you to make your feelings and thoughts more tangible?
Absolutely. My mind works a million miles per minute most of the time. When something happens in my life that leaves me emotionally charged I need a way to get it out of my body, quickly and effectively. Songwriting does this for me. There's nothing like finishing a song and realizing that you have also just let go of that feeling in the process. Cheapest therapy in the world.
Snakeskin is a call to arms; what was the inspiration behind it?
Snakeskin was inspired by finding out moments before going live on TV that an ex of mine was cheating on me. I was angry.
I needed to find a way to shake it off so that it wouldn't ruin my performance. He certainly wasn't worth that. I had to have a moment with myself in the mirror backstage, reminding myself of my worth and his idiocy. I took a few deep breaths, laughed it out, shook it off me, pulled my shoulders back, walked on that stage like I was dogs bollox and ended up absolutely killing the performance… cos I am the dogs bollox… and he was just simply a bollox. I also really love performing this song because I get a little refill of empowerment each time.
What did you learn about yourself while writing and recording Snakeskin?
That I am in control of my own happiness, we all are. Also, that I can turn a bad situation into a killer song… winning every time!
This is your third release of 2022 — have you been able to see the way you've grown as an artist from the first release to now?
I wrote these 3 songs around the same time so they all reflect that particular time in my life. More so than seeing the ways in which I've grown over the release of these songs I can see how I've grown as an artist since writing these songs. my songs are like photo albums in that way – often documenting a time stamp in my life. I've also noticed my artistry develop. I'm thinking more conceptually. Living in London has been a big impetus in that aspect of development.
The song mirrors you rising like a phoenix out of the ashes. Does it feel like you're beginning a new chapter both as an artist and as a human?
Yes and yes. And I cannot wait to show you what's coming next.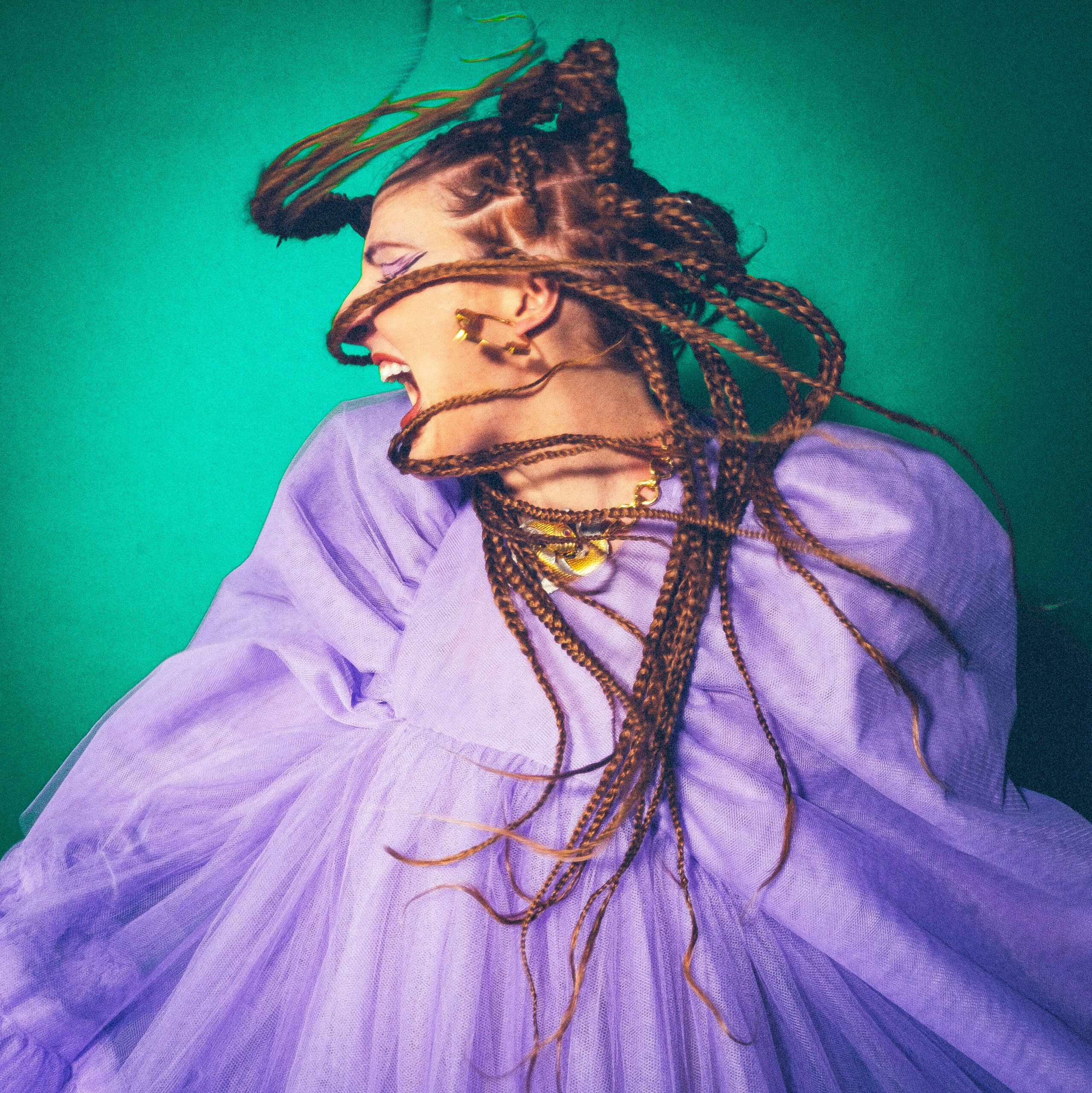 Being called "a disgrace to the tradition of Irish music" is pretty badass, in my opinion. As someone who is constantly doing something different, like bringing a female beatboxer on-stage and rapping with her, do these comments just make you want to continue doing whatever you want regardless of the Irish music 'purists'?
These comments are merely interesting to observe for me. As somebody who has a degree in Irish Music and Dance from UL and a Masters in Ethnomusicology from UCC, both with thesis' focusing on the development of traditional Irish music, as well as just having grown up in the Irish traditional music scene, I understand how our tradition and indeed traditions across the board live and breath. They don't exist in a linear space and they certainly don't survive in one. They require both the gatekeepers of its core traditional values AND people like me who push the boundaries of it, not just to survive, but to thrive. It's not that long ago that The Chieftains were considered "too contemporary" and look what they did for the tradition – bringing it worldwide and sharing our story with people who may never have gotten the chance to enjoy it.
Furthermore, I know the deep connection I have with Irish music. I don't need anyone to validate that for me. I will continue to create what comes naturally to me, as that is my most honest output. I see the reaction first hand to my music, that's all that matters to me right now. In a few years I will make a Trad album – one fit for even the purists' taste buds. But for now, I'm focused on spreading it to wider audiences and I achieve that by presenting it in more digestible, or less exclusive ways. At a live show of mine, you'll see people from all walks of life – Traddies, rockers, poppers, hiphoppers, young and old, all getting down to some banjo. That's all I need to know that what I'm creating has worth and purpose.
What can we expect next from you?
The unexpected.
Lastly, if you could manifest something for yourself this year what would it be?
A month or two away in a secluded, inspiring space with my band, the dancers and visual design team I work with and my tech team, with no distractions – just writing and creating, recording and building beautiful things together that we can then share with the world.