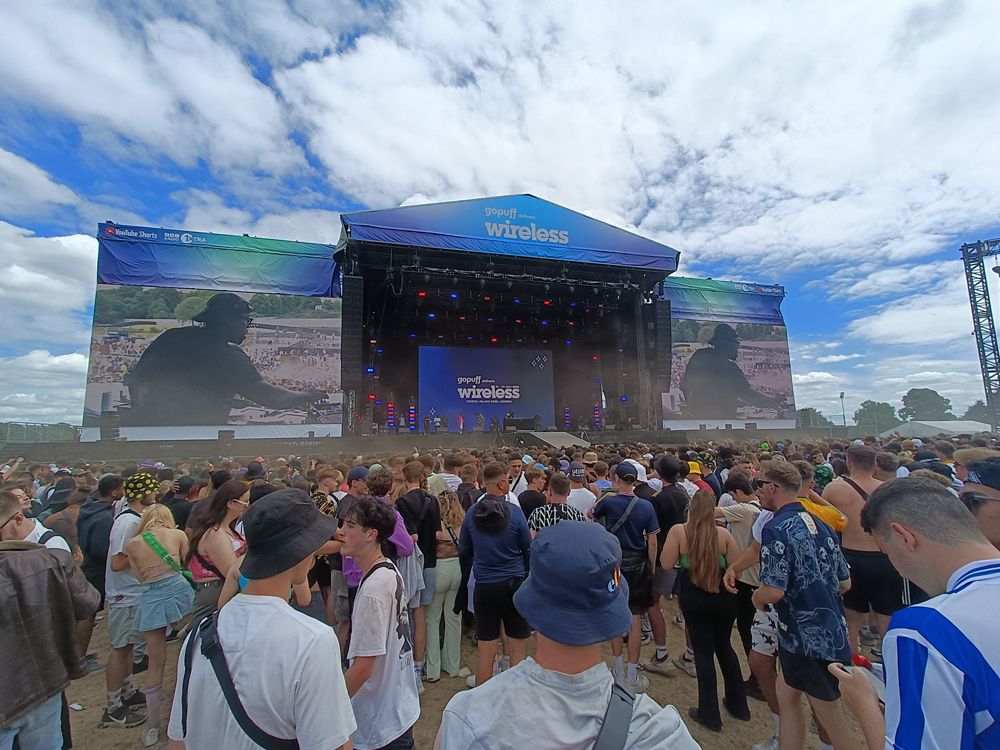 Wireless Festival 2022 – Crystal Palace
When 1883 suggested that I attend the Wireless Festival to do a review, I nervously accepted the challenge fully realising that this is a festival for stylish 20-somethings and I'm on the wrong side of 40.
The only other festivals I have been to are WOMAD (a world music festival) so Wireless is really very different from anything I have experienced before.
It turns out that Wireless festivalgoers have energy levels that could power a rocketship. The music has massive basslines that shook the ground beneath my feet. A good kind of different. I liked it!
Having no idea about the The UK Grime scene, me and my partner decided to glam it up in a matching floral motif.
I learned quite quickly upon arrival that this made us stick out like a pair of sore thumbs. There is a definite uniform that other revellers were wearing (bucket hats for the boys, boob tubes for the girls). We did not comply with the mandated uniform.
Making our way to Wireless at Crystal Palace on this perfect sunny day was an adventure in its self. The nearer we got, the more the train took on a kind of carnival atmosphere with a sense of anticipation and excitement building among the passengers.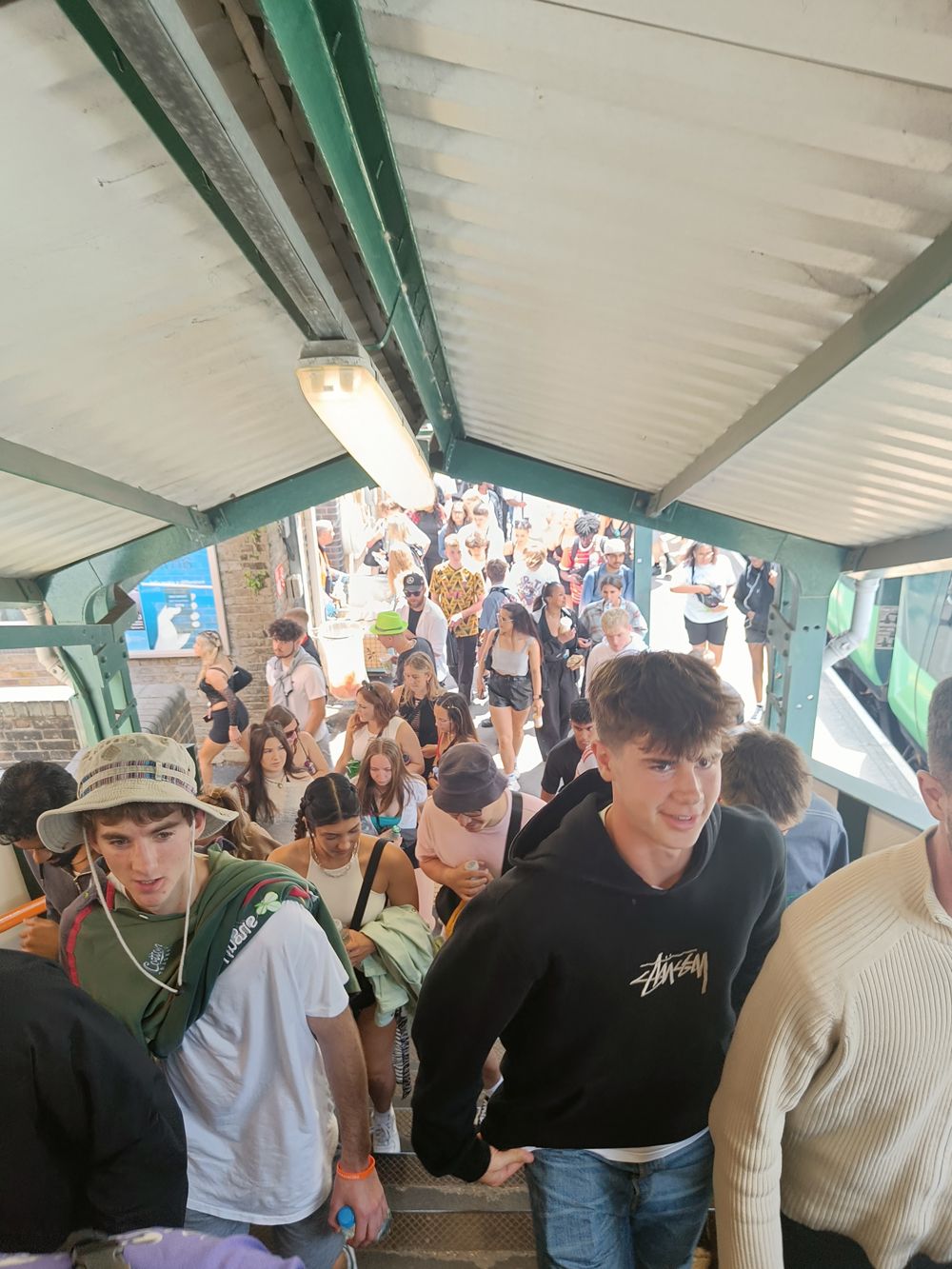 Once we were inside the festival, we ventured towards the main stage with a warmup DJ playing to a frenetic crowd of revellers that were moshing to a perfect blend of old skool hip-hop and classic rap tracks.
Overlooking proceedings were the famous Crystal Palace Sphinx – their all-knowing glare seemed to be resigned to the carnage that was unfolding
As we walked around, we discovered an art maze which was filled with symmetrical patterns and brightly coloured tropical prints. Couldn't resist taking a few snaps!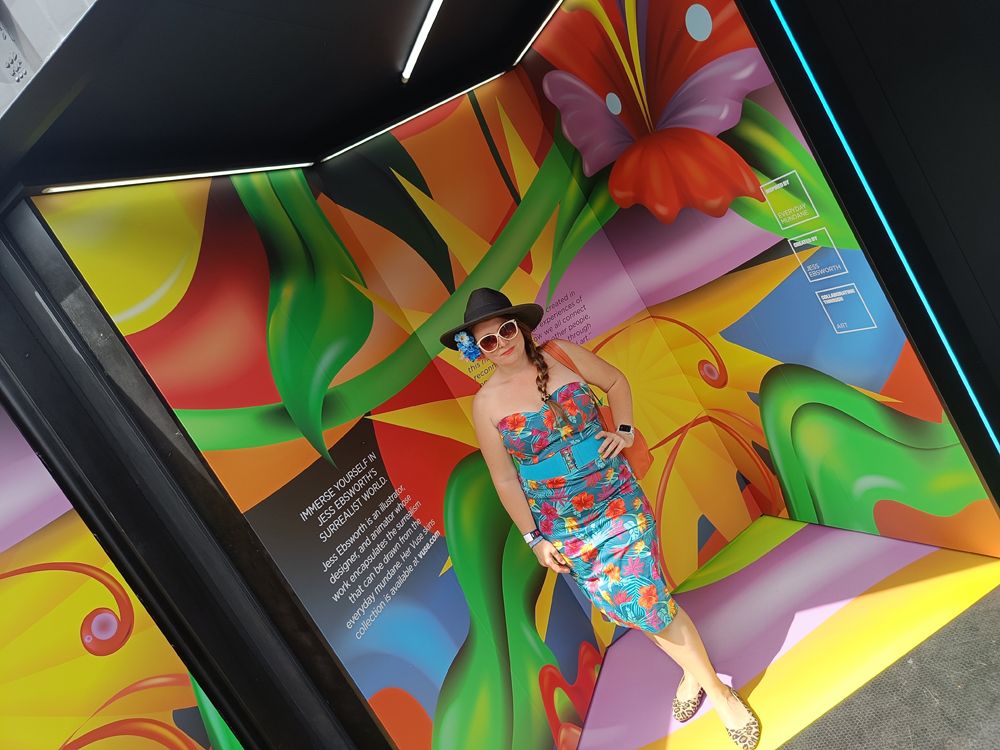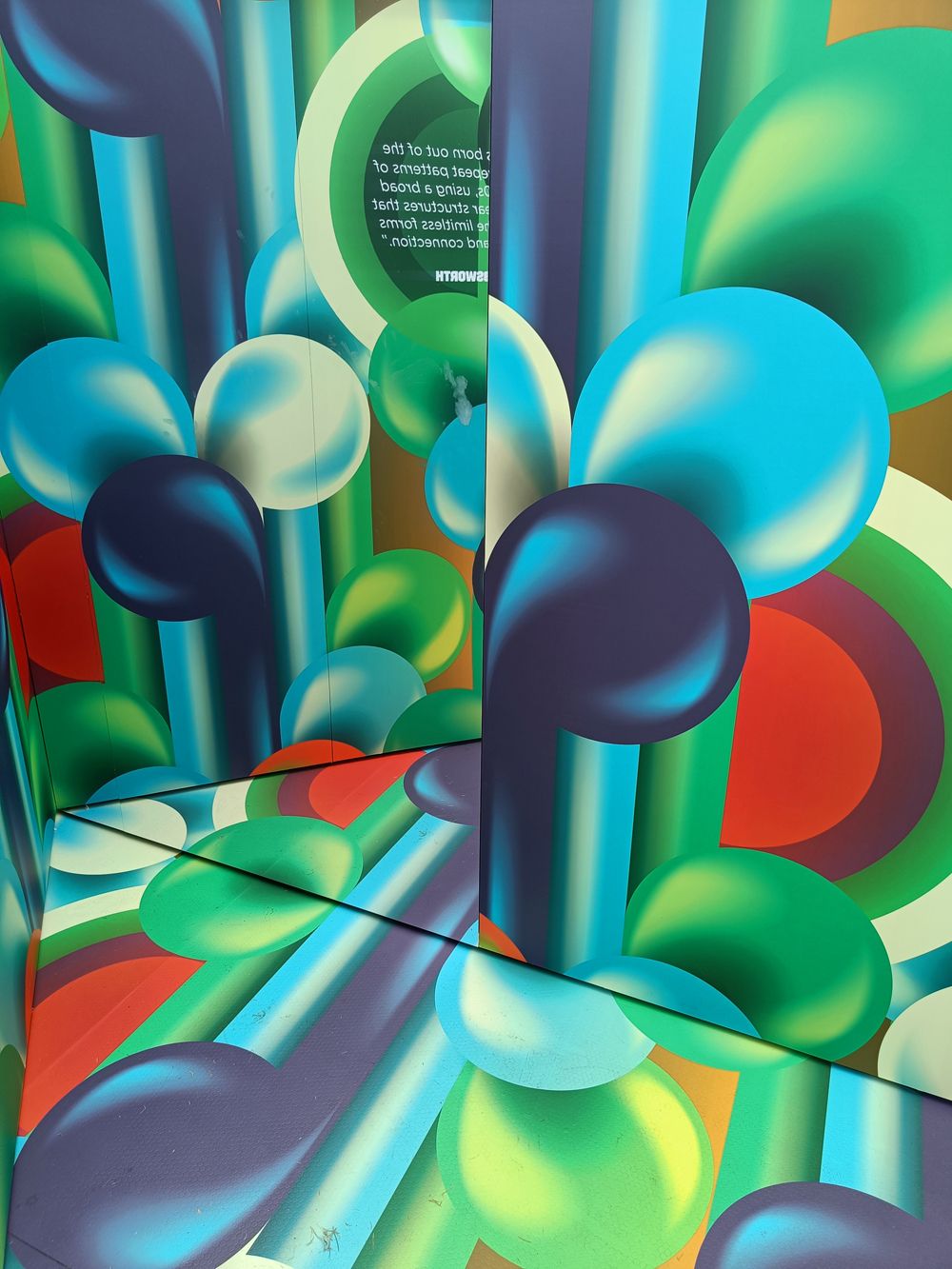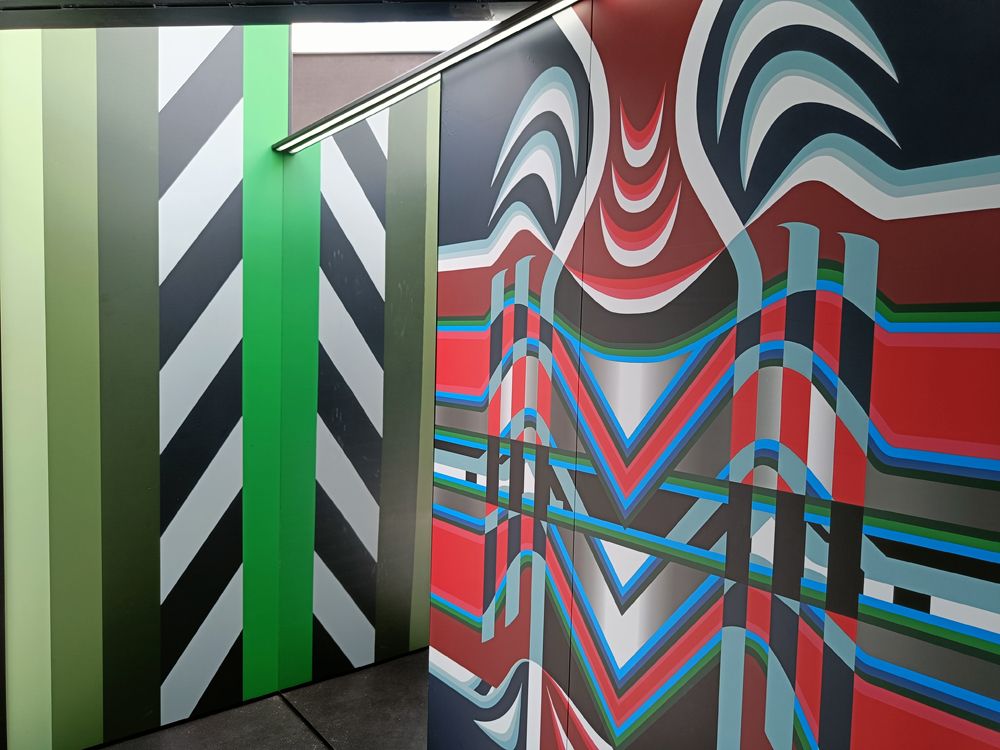 Exploring around the main stage area, we discovered a huge selection of food. Greek, Italian, Jamaican, Chinese, waffles, cone pizza (yes, pizza in a cone!). My stomach told me it needed some Jerk Chicken, so I politely obeyed (very tasty indeed).
With a belly full of food, we sauntered off to the VIP area to relax over a few cocktails. Inside the VIP area, there was DJ Miss LA playing classic R&B and hiphop tracks that perfectly complemented the blue skies and laid back atmosphere. People were lounging on beanbags, sipping cocktails and others were playing ping-pong and table football. A well stocked cocktail bar was busy serving up an interesting selection of cocktails and shots to the other revellers.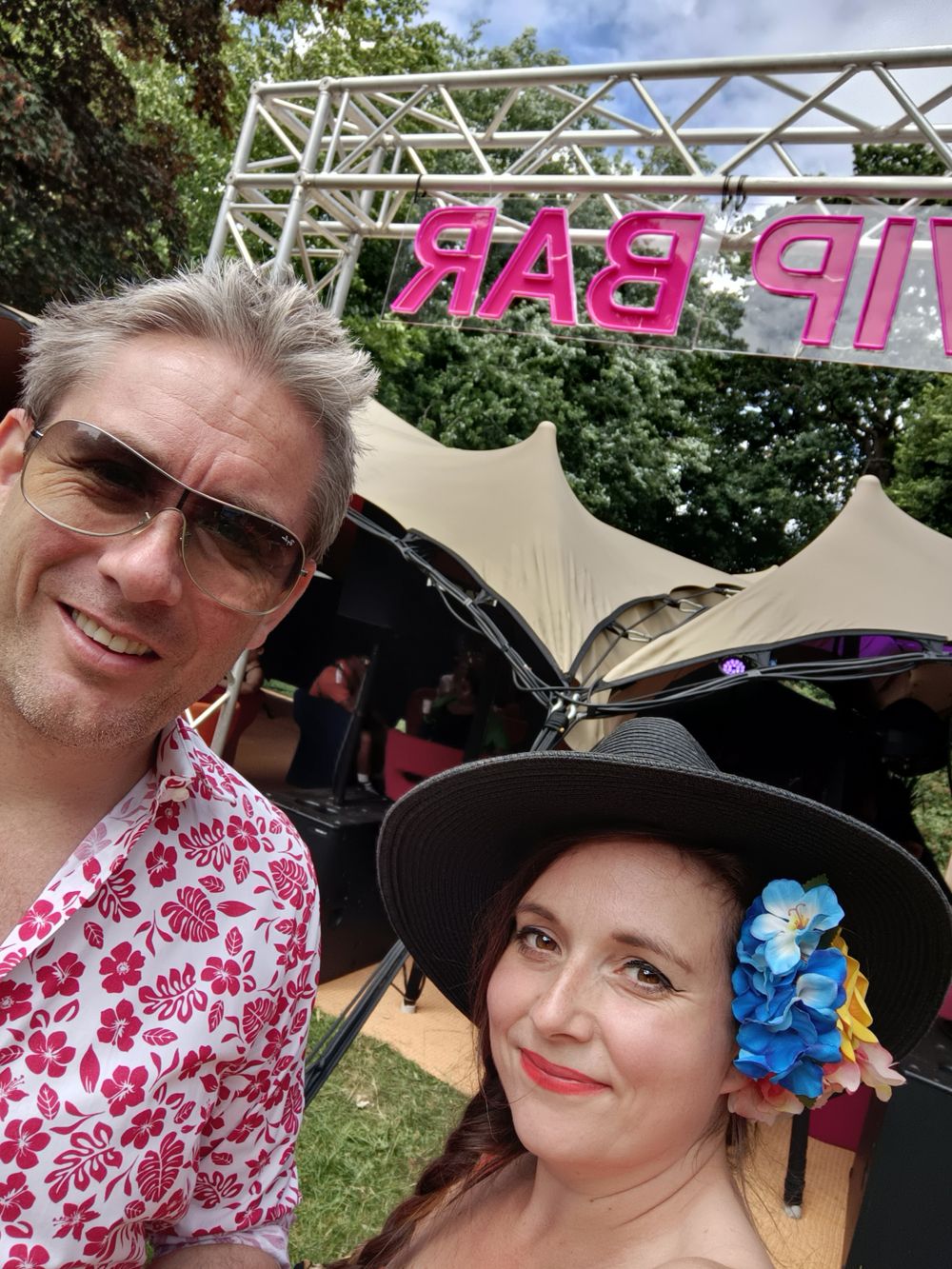 I could have spent all day in the VIP area soaking up the sunshine, but the raucous rap stars beckoned. We headed over to the Trapstar stage to get into the action. I had been excitedly anticipating my first experience of UK grime and was not disappointed.
Lancey Fox jumped onto the Trapstar stage with an explosive bassline and the crowd immediately surged in unison with the beats. In under 20 seconds, the entire area was rammed and the mosh pit was pulsating with raw energy. It felt like a full-throttle immersion into another musical dimension… a sea of frenetic revellers, giving their full energy to the music.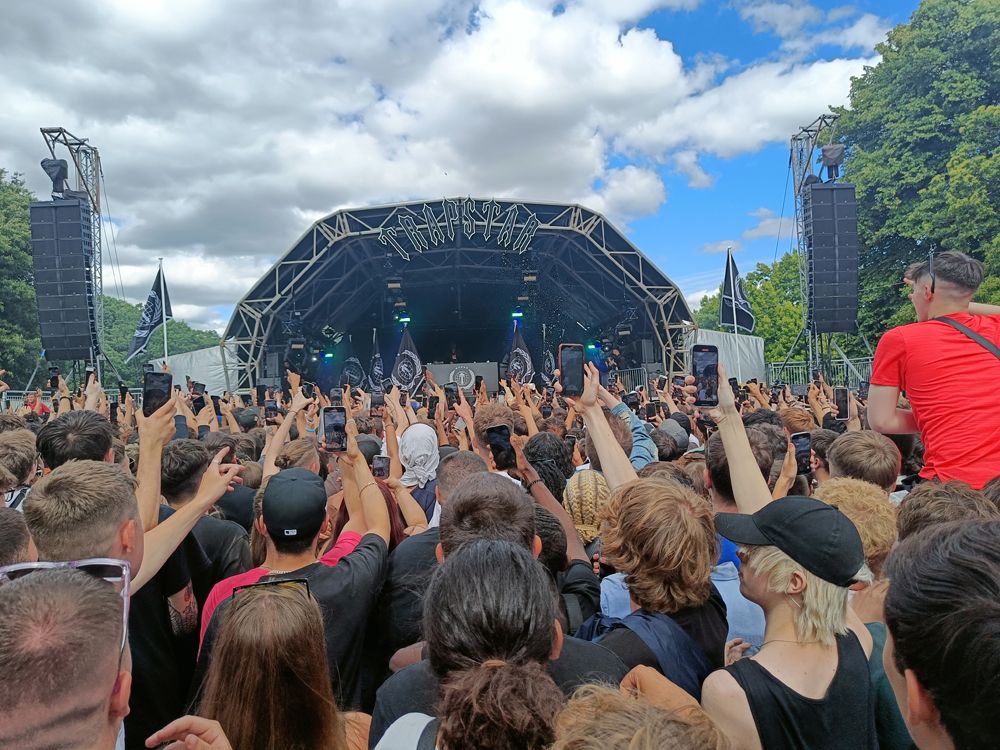 Heading back over to the main stage, we got a chance to hear Ari Lennox's soulful melodies playing out under the blazing summer sunshine. Getting the crowd in the mood, she asked, "Which motherfuckers are single out there?" – judging by the cheers, quite a lot were!
We decided to walk up to the upper level and, from this vantage point, we had a panoramic view of the entire festival. We headed over to the Pepsi Max Tower and were ushered into their cocktail bar where a team of mixologists were busy at work.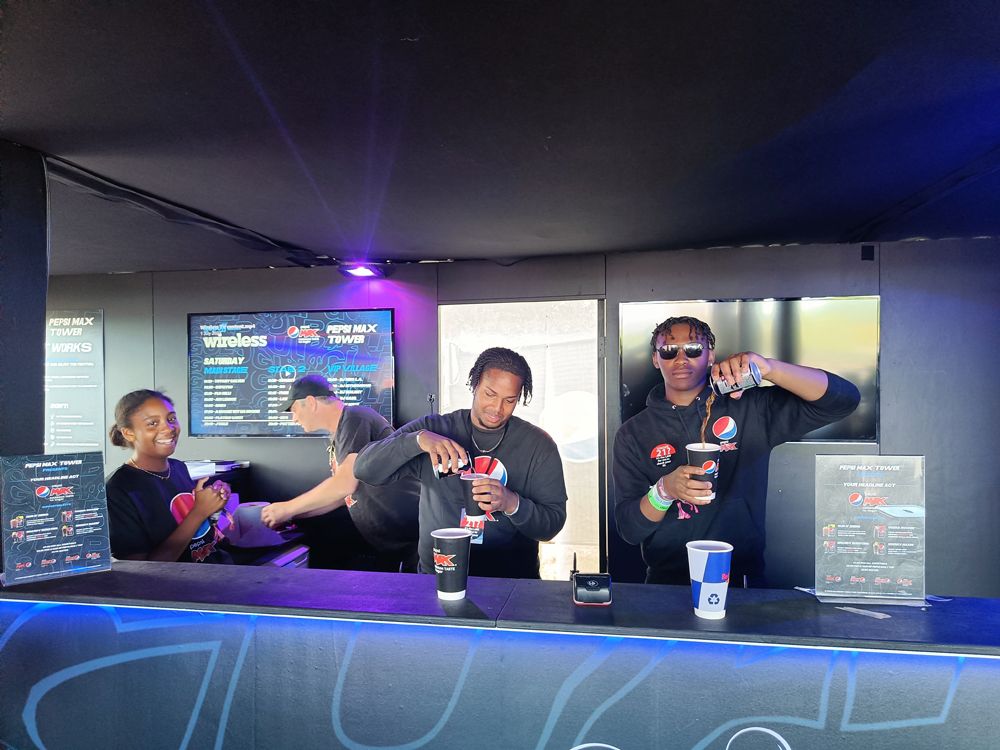 It felt like the festival was just getting started and we were loving the atmosphere… but alas, our time at Wireless had come to an end. It was time for us to head on to the flamenco at Sadler's Wells which was about as different as it sounds.
For tickets and more info visit wirelessfestival.co.uk
Words by James Sandberg 
James Sandberg is a London based marketing consultant and founder of Metranomic which helps B2B brands generate market demand and scale B2B sales digitally.