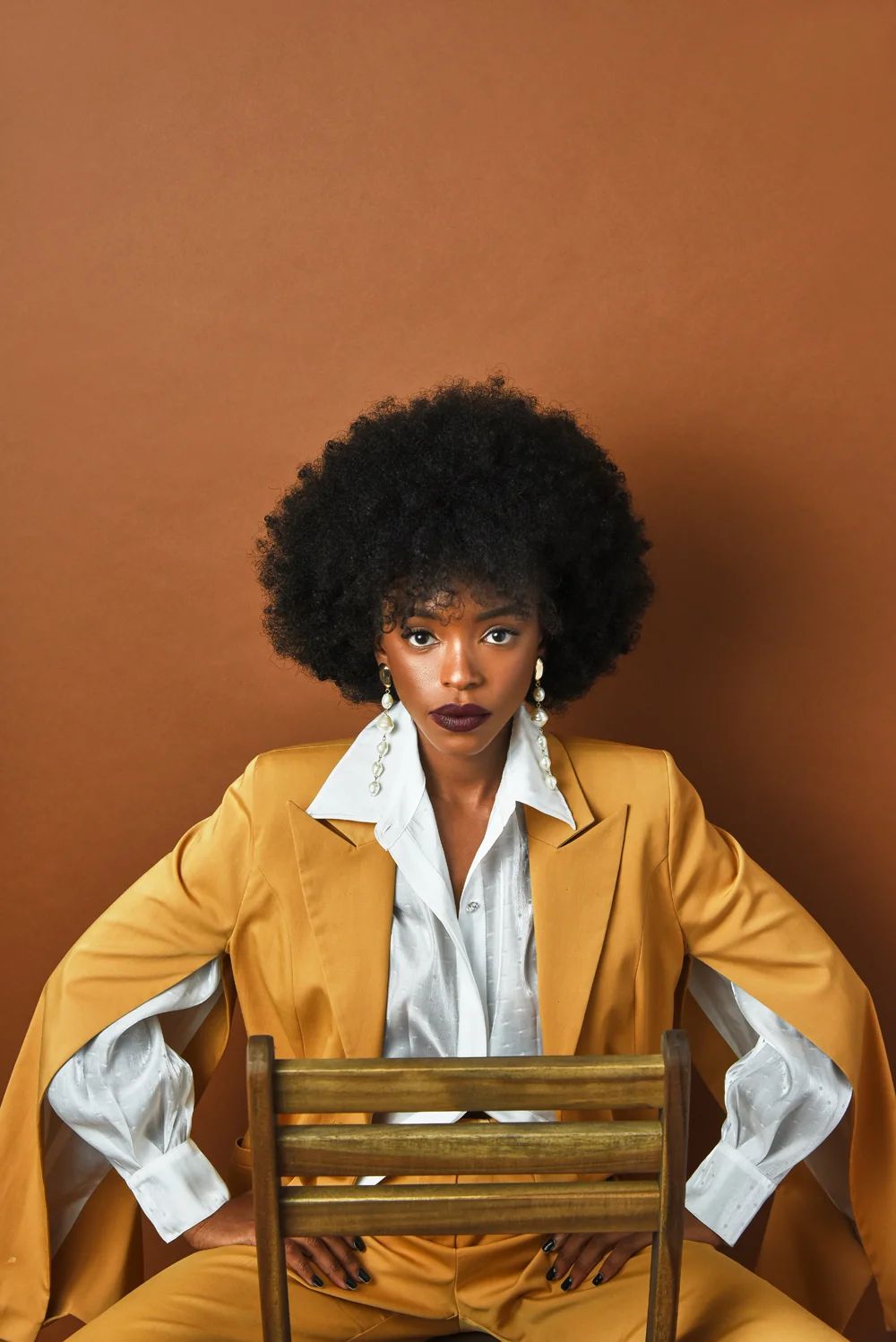 Lovie Simone
Lovie Simone is a force to be reckoned with. With a determined mindset, a slew of past projects under her belt, and some seriously impressive acting chops, the 21-year-old actress is already a star on the rise.
Simone plays Tabby in The Craft Legacy, a 2020 reboot of the cult classic thriller The Craft. Out this month this is just one of the many projects in which she stars. She's also in Jenji Kohan's Social Distancing TV series that captures all the highs and lows of quarantining. It's a particularly apt concept we can all relate to right now. The eight-part series will be streaming on Netflix. Then, there's Starz's Power Book III: Raising Kanan in which Simone plays the title character's love interest. All in all, the actress is not afraid of taking on a challenge or a busy schedule, with a wide range of characters and sure-to-be hits set to be released imminently.
Her expansive portfolio already includes Oprah's Greenleaf where she played rebellious Zora Greenleaf and 2019 Sundance Film Festival premiere Selah and the Spades, where Simone played Selah. With a list of forthcoming films and a TV series soon to be released, 1883 Magazine sat down with the ultra-talented actress for a chat.
Would you say your upbringing in the Bronx influenced your career path into such a creative field?
I am naturally passionate about acting. Being from the Bronx helped my work ethic.
What have you learned over the course of your career so far and how have you changed or grown as an actor since your first role?
I have learned how to deal with my anxieties in my day to day life because of my career. I've become more accountable for my feelings.
What do you love about acting in general and what has been your most challenging role to date?
I love the mental aspect of acting, the why's. My most challenging role to date would be Selah.
You've had an expansive portfolio thus far from playing Zora in Greenleaf to Selah in Selah and The Spades…What's it like getting to inhibit all these dynamic, multi-dimensional characters?
It's great. I'm a storyteller and I enjoy experimenting with different characters.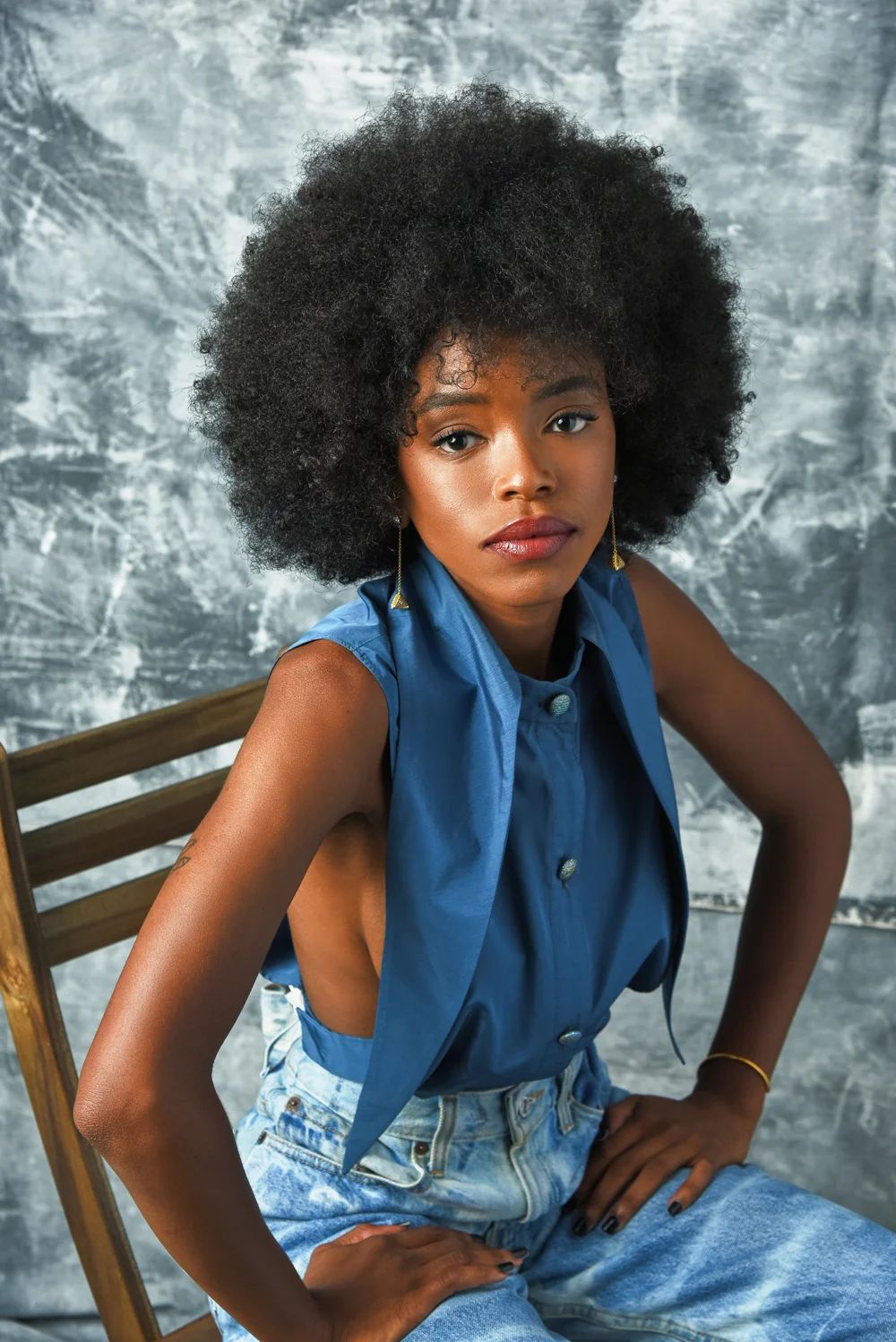 Do you feel like there is a common thread between the roles that you pursue, why or why not?
No. I just love playing characters who are complex.
You'll be starring in The Craft sequel…What was it like getting to play such a cool, sure-to-be iconic role?
It was cool. And I hope it's iconic!
What drew you to this role in particular? Why did it interest you and what do you think about being part of a sequel to such a famous movie?
The whole Craft world fascinated me because of the witchcraft and smart storytelling.
Does the sequel continue to explore the storyline established in the first movie? What makes it different?
The Craft Legacy is its own story in the Craft world. This Craft focuses on the empowerment of young women in today's times.
Tell us a bit about your character in Social Distance and the tv series as well. What was that filming experience like in the age of COVID?
I played the role of Ayana. She is a girl confident in her beliefs. This series deals with current issues we are all facing during these times. Filming during the age of Covid taught me to appreciate the crew so much more.
You're also filming the Starz series Power Book III: Raisin Kanan What can you tell us about your character? Where does your character fit in and what does she bring to the series?
I play the role of Davina. She is tough, resilient, and wise beyond her years. She is young, Kanan's ideal girl.
If you could take on any role, whether it's an already established character in a movie or a totally new script, what would your dream role consist of?
I am not too specific. I want to do everything!
How do you get into character for each new project you take on? Do you have a set method or is each new role different?
Whenever I book a role, I create a playlist that goes with the character's essence. Listening to this playlist makes it easier for me to tap into the character before each scene.
What's most important to you in regards to the parts you take on? Does each role have a personal impact on you? Why or why not?
The why's. I like all of my characters to have reasons even if they are not reasonable. I learn something about myself from all of my characters.
What do you hope viewers and fans take away from your roles in your upcoming projects: The Craft sequel, Social Distance, and Power Book III?
I hope people ground themselves in their beliefs more.
'The Craft: Legacy' is available now on demand. And 'Social Distance' is available on Netflix.
Interview Amanda Edelman
Photographer Irvin Rivera at  @exclusiveartists 
Styling Robiat Balogun 
Makeup Julia Jovone 
[embedyt] https://www.youtube.com/watch?v=J60ueFp-jv8[/embedyt]