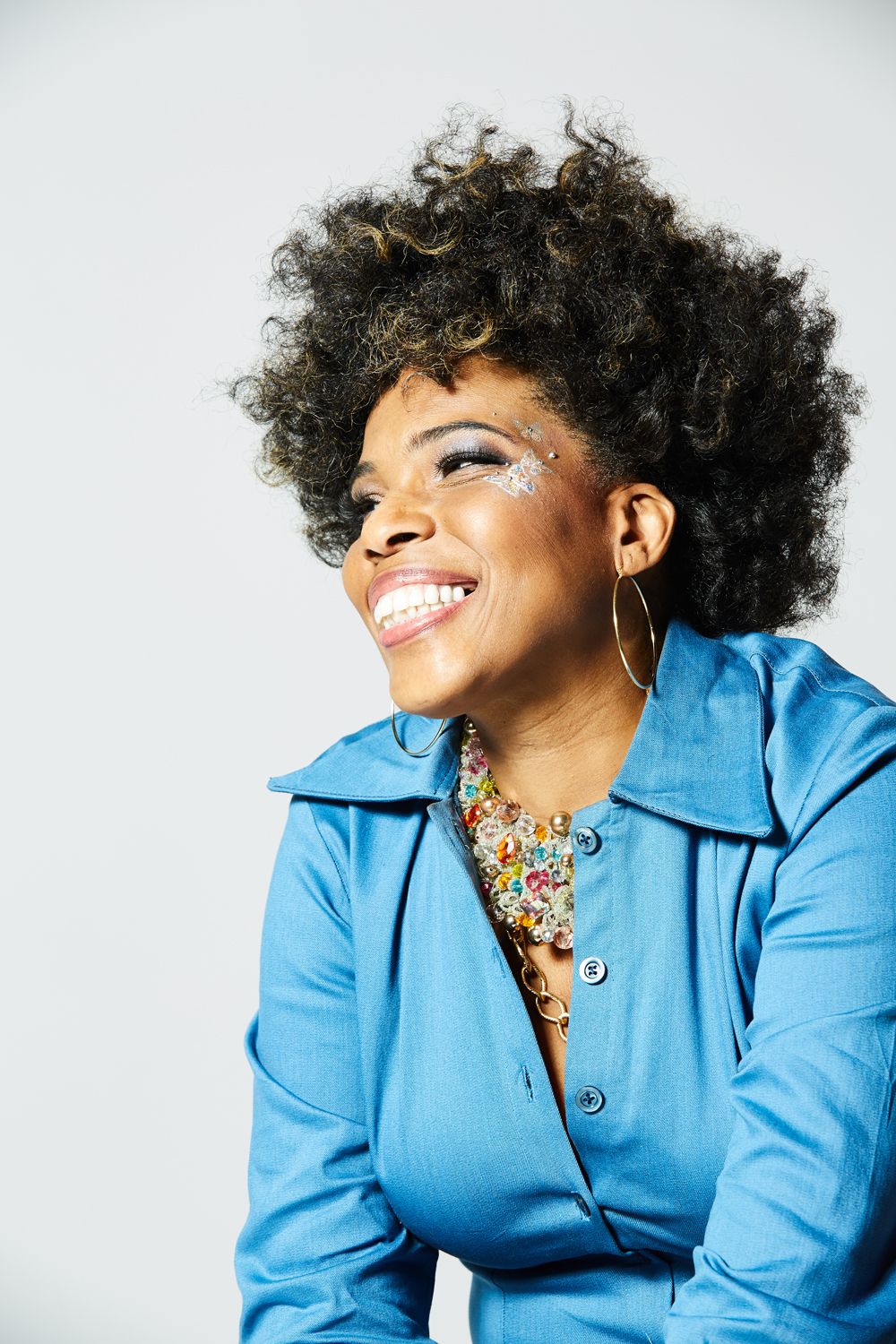 Macy Gray
Macy Gray is on a roll! Two decades after her hugely successful first record, On How Life Is, she remains more booked than ever.
To say Gray is a successful artist is an understatement. Her timeless breakthrough single, I Try,won her a Grammy Award while her debut album era saw her sweep the international categories at the BRITs. Gray's huge back catalogue boasts collaborations with the likes of Erykah Badu, Ariana Grande, Natalie Cole, and Fergie while having songs included in countless films. Not only that, but she has also starred in movies herself, including Spider-Man, Scary Movie 3, and For Colored Girls, to name a few.
Later this summer, Gray and her band, The California Jets Club, will release a new album, The Reset. Before doing that, however, Gray has been touring the new music, as well as her legendary classics, across Europe. During her visit to the UK, the soulful star performed at Brixton's Brockwell Park two days in a row for the festivals Mighty Hoopla and Cross The Tracks. Welcomed by large crowds, it's safe to say Gray's legacy is as strong as you would imagine it to be.
After her killer set at Cross The Tracks, Gray invited 1883's Fabio Magnocavallo into her trailer where he got to talk to the icon about the new album, social media, more acting roles, and life on the road.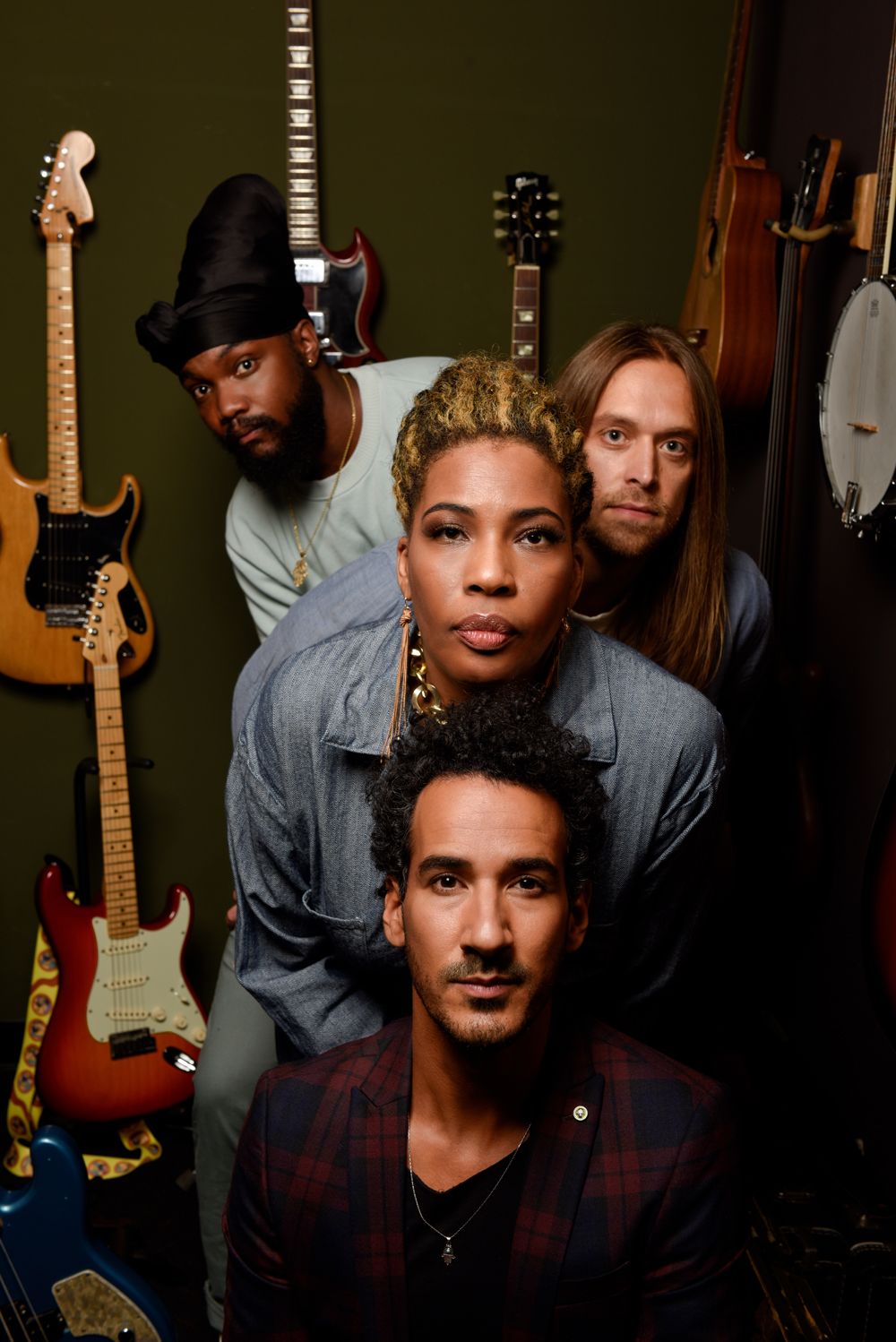 Hey Macy! You've been at Brockwell Park for the past two days, performing on the main stage at both Mighty Hoopla and Cross The Tracks. How have they been?
It's been rough, I got real sick, super achy, and really congested. It all started yesterday but there is a God because I got through it. I was really nervous that I wasn't going to make it through my sets.
I saw that you said on The Real that you were going to be doing an upcoming five-week European tour with barely any days off. How do you find the strength to keep going? Especially with all the travelling and being sick.
It's because I'm a vet now. I started in 1999, so I'm now 22 years, so you kind of know how to pull through. You learn how to get through stuff, it's something you pick up on the way.
You're releasing a new album soon – The Reset – with The California Jet Club, who you've formed a collective with. How long has it been in the works?
So we started the album in July of 2020, so that puts us nearly two years ago.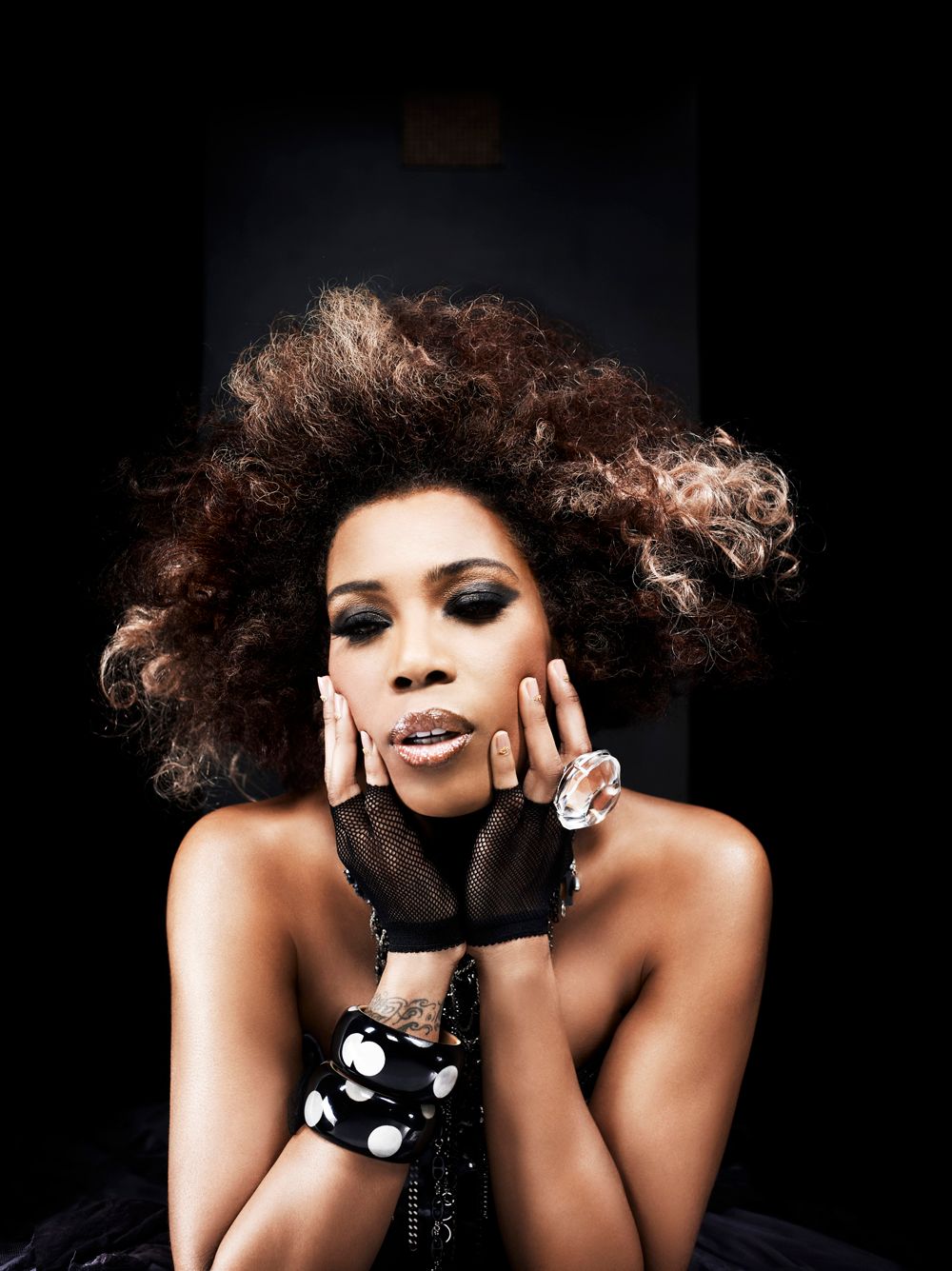 Did you find it easier to write during the pandemic?
You know, it was a really good time to make an album because it was such an emotional time for everybody, and everyone kind of discovered their political selves. We all had to rethink things, so it was a good time to make a record because you could go to the studio and put all that into a song or if you're a writer, you could write yourself a book. It was incredible if you were some kind of creative artist, that was the upside of it.
What motivated you to form a collective with The California Jet Club?
The drummer, keyboard payer, and my sound guys, they've been with me for about 10 years. My track dude, Alex, and bass player Josh have joined in recent years. Alex has been around for four to five years now. We had always talked about doing a record together but they were like my band and I had already been writing in my studio group. But then I was like, fuck it, let's see what happens. It turned out to be one of the best decisions I've ever made. Wait till you hear it, I'm so excited.
Some of the songs we've already heard – Every Night and The Disco Song – have a deep meaning lyrically but sonically make you wanna get up and dance. Would you say the rest of the record reflects that?
Uhm, no. There are a couple of songs like that but it's a very… I don't know, it's hard to describe. It's very deep musically, there's a lot going on in the record.
Is there a release date yet? 
Right now, it's July 8 but it might get pushed back a few weeks.
Throughout your career, you've done so many collaborations with big names. Is there anyone on your wish list?
I'm still chasing Jay-Z, he always turns me down. And then back in the day, I kept sending songs to Prince and he would always turn me down. But you know, I've done a lot of songs with people and the song didn't make it on the album or it didn't work out. I've done a lot of collaborations with people that nobody's ever heard before.
Since rising to fame in the late '90s, a lot has changed in the industry. Social media is obviously a big thing now. I see you use many of the platforms. Is it something you like keeping up with to promote yourself?
Not really. I have my Instagram, I like Instagram. I don't actually do my TikTok because I don't know how to work it. One good thing about Instagram is that your post can go straight to your Facebook. Somebody else does my Twitter. I really only do my Instagram. It is interesting though, you get to have conversations with your fans. You post something and they comment and you can go back and forth with them. It puts us all in a different space with people you want to reach out to. It's connected with everybody.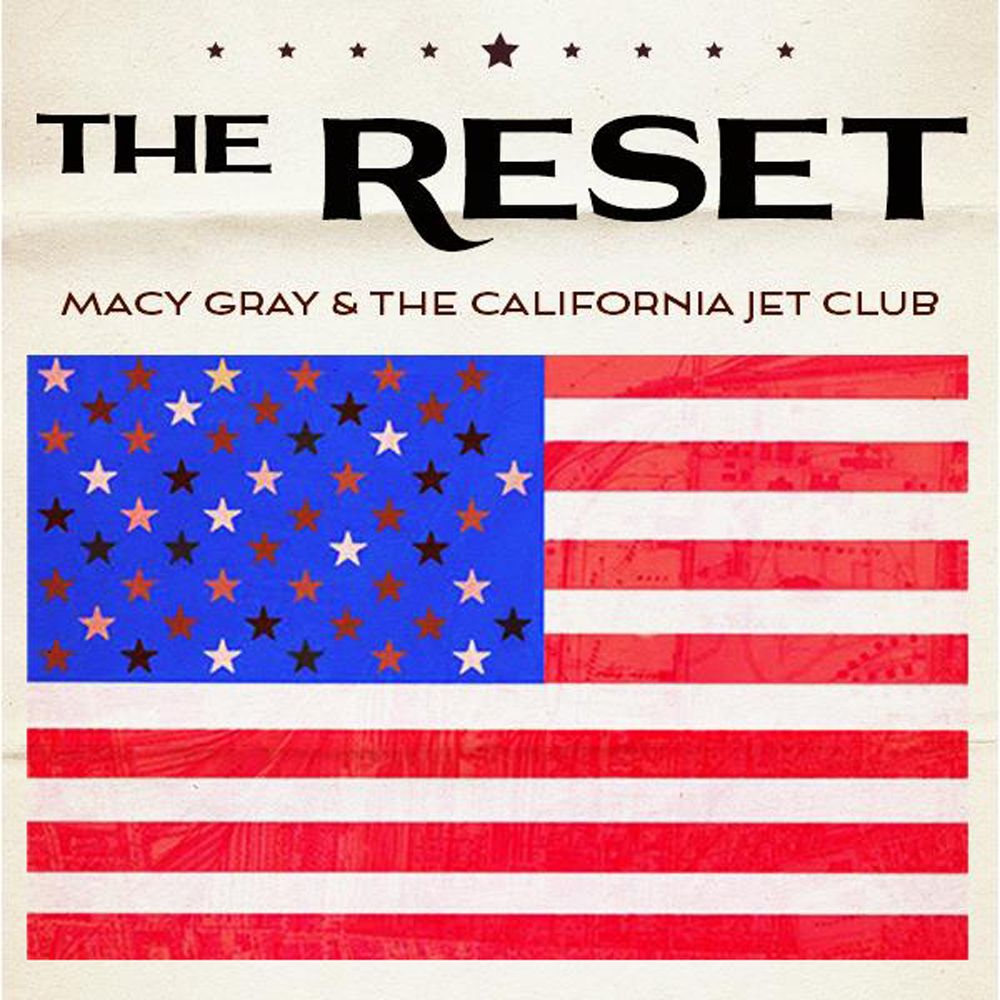 It allows you to have that instant connection, whereas before, you wouldn't have had that when promoting your first few albums?
Yeah! No, you had to write a letter and now, you just have to go in the comments. I don't know if people have issues with that, but I think social media has done some cool things.
And do you care about the streaming era we're now in? Do you look at the stats on Spotify or do you just let the music do its thing?
I did check last week because we were asking these guys to come on my social media to help get the album promoted, so we checked to see if what they're doing is working. But in general, I'm not a stream checker. I should be though, I should probably pay a lot more attention to that.
You've also done a lot of acting over the years. Are there plans to do any more soon? Are there any roles in the works?
Yeah, I'm doing a little cartoon voiceover. I actually wrote a TV show and we're in the middle of putting it all together. I'm doing a show with MTV, which is so wild, I don't know how that's going to go. I'm pretty busy but mostly focused on the album, that's my first love.
How was the whole experience of doing The Masked Singer in Australia?
It was fun. You have to put on a mask and you have to sign a contract to say you're not going to tell anybody that you're on the show. They keep you hidden in this little hotel room, you can't go out [laughs]. It's very wild! It was fun, it came around during covid. It was something to do, something to get my head out of things.
I go there thinking I'm going to party in Australia, look at cute guys, but you couldn't go out of your hotel room. If you went out, you would get arrested. I had to quarantine for two weeks, they literally slipped the food under my door. That was like nice jail, in a nice hotel room. After the two weeks, they moved us to another hotel room but we still couldn't go anywhere. Plus, the city was on lockdown. If you were on the streets, you would get arrested.
And lastly, when the album does come out, what are you hoping listeners will take away from it once they've heard it all? 
I just want them to feel something. I go to a lot of shows and there are some really great performers with nice videos, and dancers but all the songs sound like the record. I like to make people cry or jump up and down, make them scream, or go home and fuck. That's what I try to do when I go on stage.
Is it still exciting putting out new albums? Or is it nerve-wracking?
Yes, very nervous-wracking because you don't know what's going to happen. I know that my albums are great and that people sleep on me for whatever reason but I know I make great albums. I'm independent now, so I don't know what's going to happen but I have a feeling the whole world is going to hear this one.
The Reset with The California Jet Club is out this July, follow Macy via @macygray
For Macy's NFT drop visit here
Interview Fabio Magnocavallo