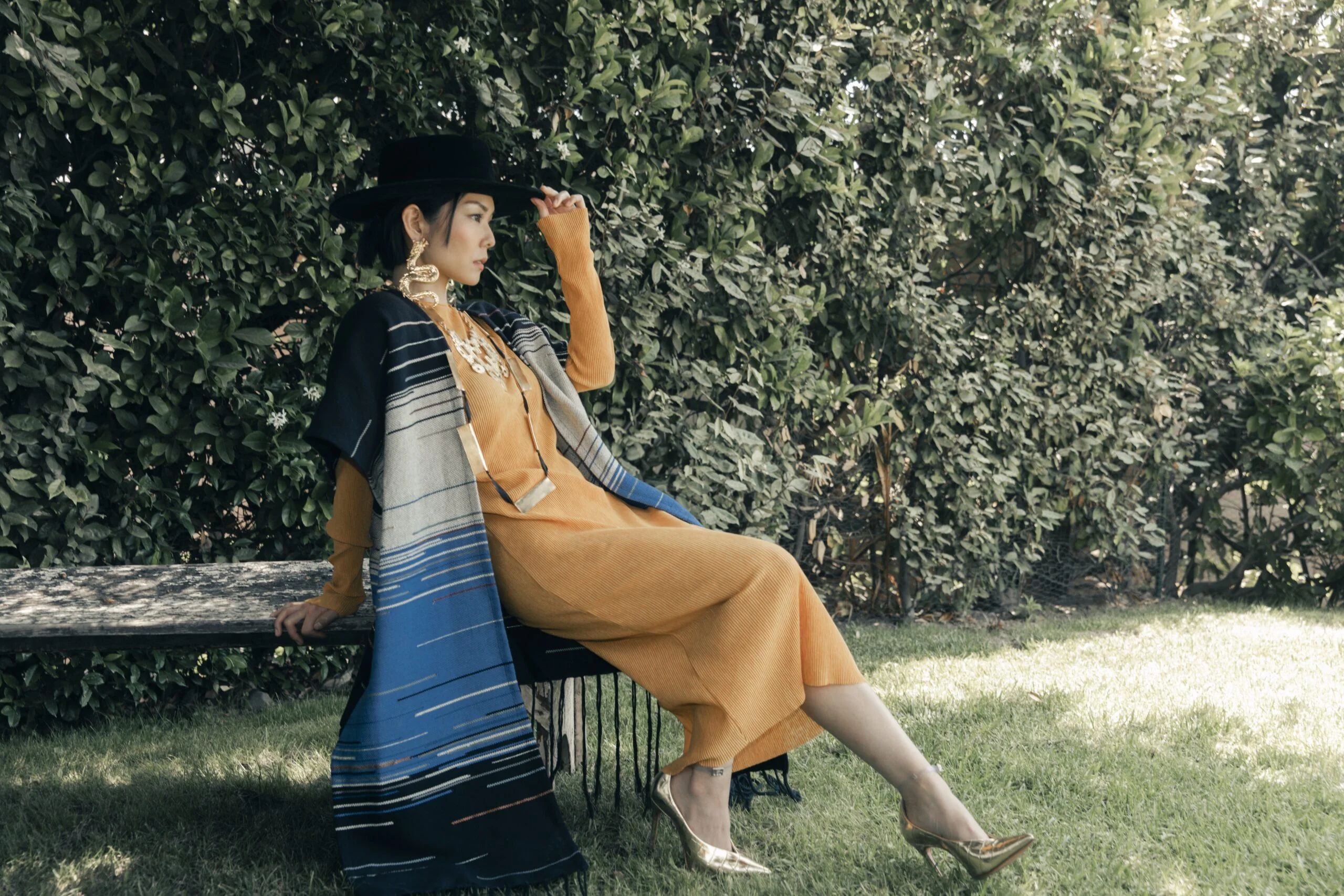 MASUMI
Sometimes it can take actors a few years to get the chance to be the lead of a film, but for actress MASUMI it just took one — her first-ever film

Yakuza Princess.
Keeping one's integrity is vital in the entertainment industry because without it you're destined to compromise for the sake of creative expression and freedom. For Japanese-American actress MASUMI, bartering fame with her creative integrity is something she never comprehended, whether that be refusing to become a pop star in Japan at the expense of her creative freedom or not listening to naysayers who told her she'd never make it without "looking" American. Never one to back down from fighting for her passions, MASUMI not only pursued her dreams but created an entire career out of them. For years, she released music under her name and garnered a devoted fanbase of listeners. Now, those same listeners can not only hear her music played in a film, but they can catch MASUMI in her first-ever film — the punchy Yakuza Princess.
Yakuza Princess follows an heiress of the Yakuza, a crime organization, who teams up with a stranger (played by Jonathan Rhys Meyers) to take down half of the organization that is seeking her out to kill her. MASUMI stars as Akemi, the heiress in question, who demonstrates her acting chops just as powerfully as those who've been in the business for years.
1883 Magazine's features editor Kelsey Barnes chats with MASUMI about starring in her first film as the lead in "Yakuza Princess," declining an offer to be a pop star in Tokyo, and more.
I know you have ties to both Japan and America — how have these two places influenced who you are as both an actress and as a singer?
What a great question. I was born in America and moved to Japan when I was 5. I forgot English because I was there for so long, but then I went back to Texas to attend high school for three years and then I went to university. It's an interesting mix because I feel Japanese, but with an American twist. In Japan, sometimes it doesn't feel like it's okay to express oneself; we have our own culture and our ways of being an artist. I'm grateful I got to experience American culture because it has shown me that I can express myself. I'd say those two mixes have influenced who I am as an actress and as a singer.
I read that you were offered to become a pop idol in Tokyo but declined to keep your creative control. Was that a hard decision to come to?
Yeah, one of the largest management teams in Japan told me I could be a star and perform in arenas across Japan. Everything they were offering was all very shiny and I knew I would never be able to get to that level without this team, but it was difficult. I went back and forth from America to Japan to have meetings, but at the end of the day, I knew too much about myself to give away my creative control. I wasn't a young 17-year-old when I got that offer — at that point, I already learned so much about myself and my music. It was important to me, above everything, to pursue happiness.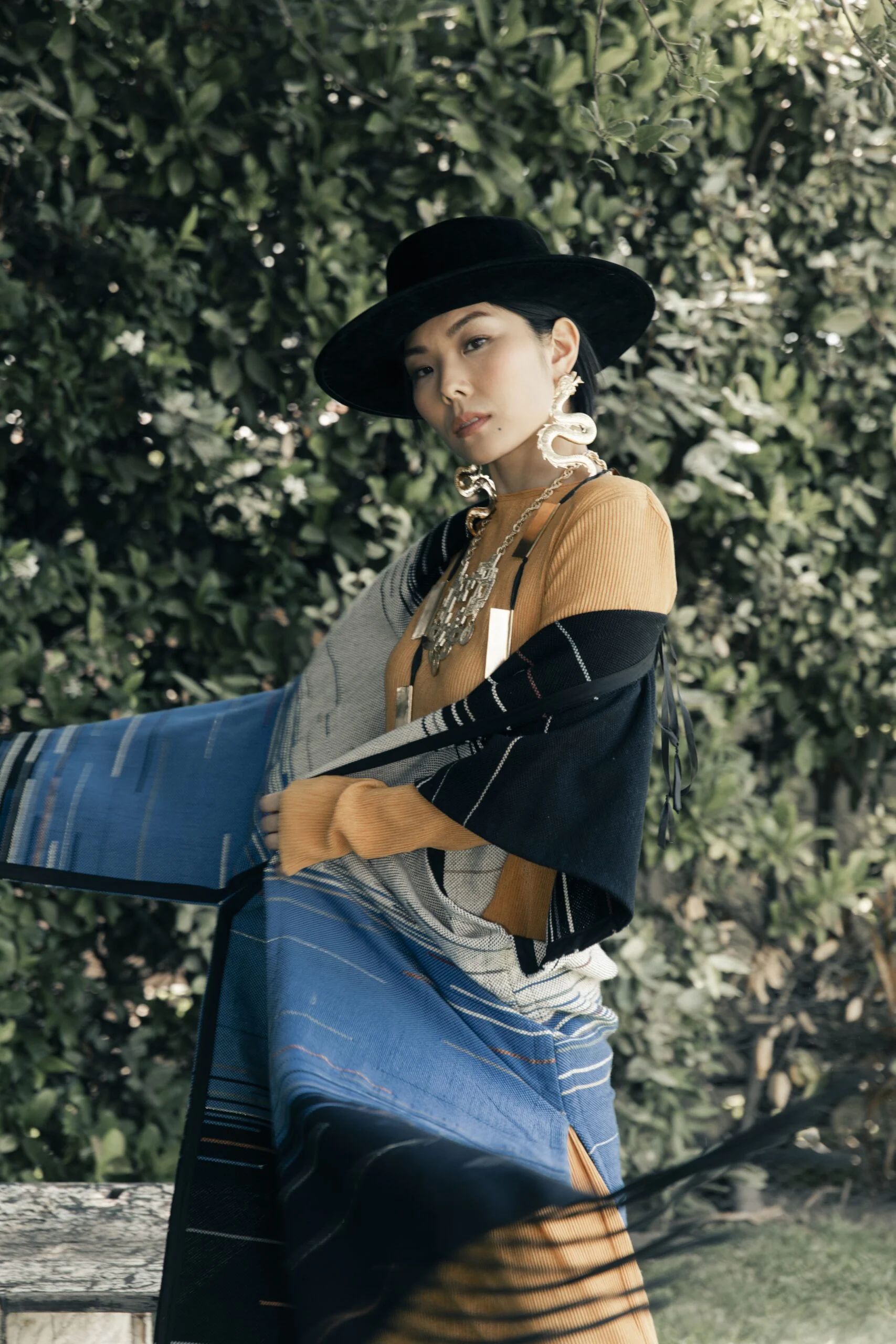 There's something to be said about that because although you didn't pursue the pop star life, it did eventually lead you to pursue acting. How has it been to transition from music to acting?
It does feel like music has led me to acting. Rather than seeing them as two different things, I feel like the things I've learned as a musician have helped me in my acting career and vice versa. There's been a lot of things to learn, but I feel like they've impacted each other positively.
Your song "Run Baby, Run" is featured in Yakuza Princess, too, which must've been exciting for you.
Five years ago I wrote in my journal "One day, my music will be in a movie." It took a long time, but look — it came true. It was difficult to separate my singer identity and my actor identity, especially when I have to sing my songs. I've known the song [Run Baby, Run] for so many years that I know how to sing it perfectly but as an actor, you want to sing it as if you've never sung it before. The director [Vicente Amorim] was great at directing me and reminding me that I can sound a bit rawer. We ended up not having the track playing as I sing and I love it.
The film originates from a graphic novel, Samurai Shiro. Is that something you read prior?
I read the comic and the script. It's crazy because I auditioned for the movie and 2 weeks later I found out I got the role. Four days after that, I was flying to Brazil to shoot. There wasn't a lot of time to prepare for the character. Once I got to Brazil, it was all about preparing for the martial arts scenes. I watched movies like Lady Snowblood and found a lot of inspiration there.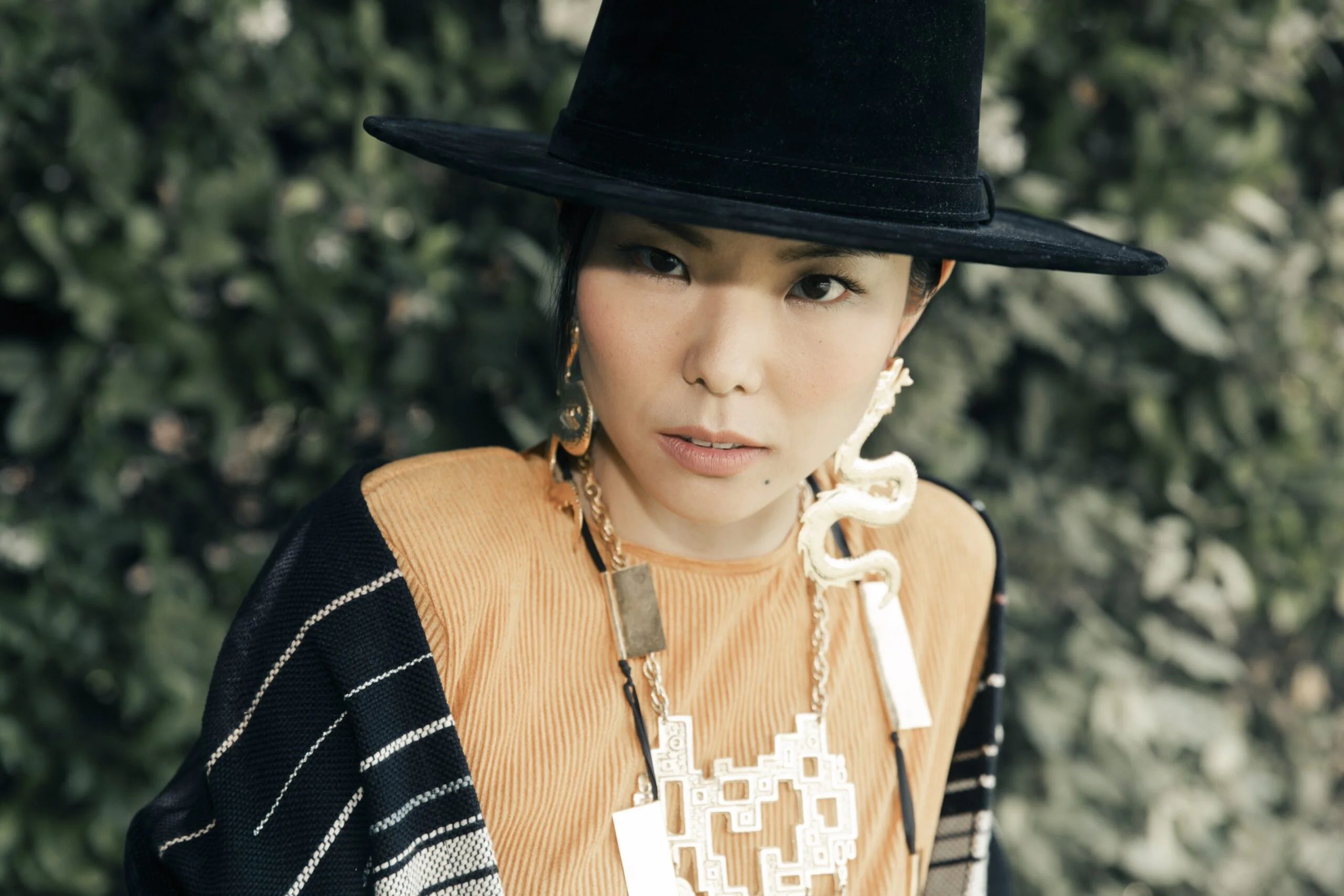 Wow, I can't believe you auditioned and got the role and was out in Brazil within a month. It must've felt like a whirlwind for you.
It was crazy! Since I didn't have experience in acting, I didn't know how quickly these things happen. A lot of things changed in those few weeks between me getting married, getting that job, and going to Brazil to film my first project.
As your first feature film and as the lead, it must be really exciting to have this film come out and realize how significant it is to be the lead in your first film after never acting before! 
You're right! I also feel, especially as an Asian-American, I was often told I would never make it in music because I don't have long blonde hair with blue eyes. I had a lot of supporters, but I was constantly told I was never going to make it. The media is constantly telling you something similar, too. Before getting the role, I did a lot of visualization about being a lead in a movie and being a fighter girl. I went to Brazil to shoot with the mindset that I deserve to be in this place for this position. It feels like it was meant to be.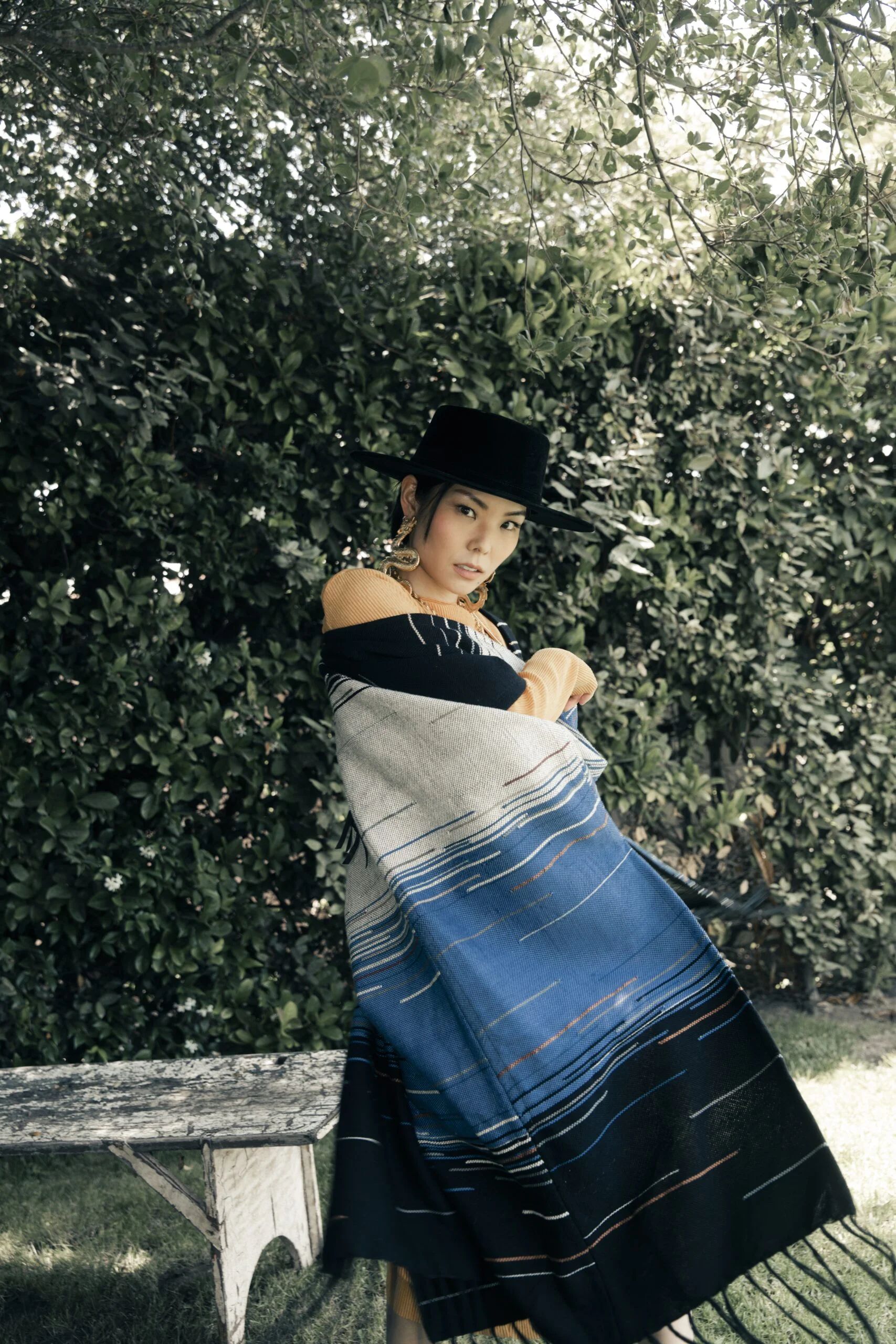 I know you're very much a go-getter, whether it's pursuing acting or proposing to your husband before he got the chance! Is this type of passion & going after what you want something you've always had or is it something you've had to build over time
My father loves this story of me as a little kid in America, probably around 3 or 4 years old, and he took me to the store and asked me what candy did I want with a very straight, serious face. I replied, "All of it." [Laughs] I thought I really could have it all even back then. I've been that way ever since. I work hard for what I want and even if it takes a long time, I still find a way to do it and succeed.
As a lover of visualization and manifestation, I'd love to know something you'd like to manifest for yourself this year.
I was about to say I want to manifest happiness, but thinking about it now… I'm in a really good place in my mind, in my personal life, and in my career. I'd love to go outside of the United States again to work, I loved being in Brazil to shoot the film. I would love to get out of the country, that's what I would manifest!
Interview by Kelsey Barnes
Photography by Diana Ragland
Wardrobe by David Gangel
Makeup by Su Naeem
Hair by Yuma
Yakuza Princess is out now. Follow MASUMI at @masumi.music