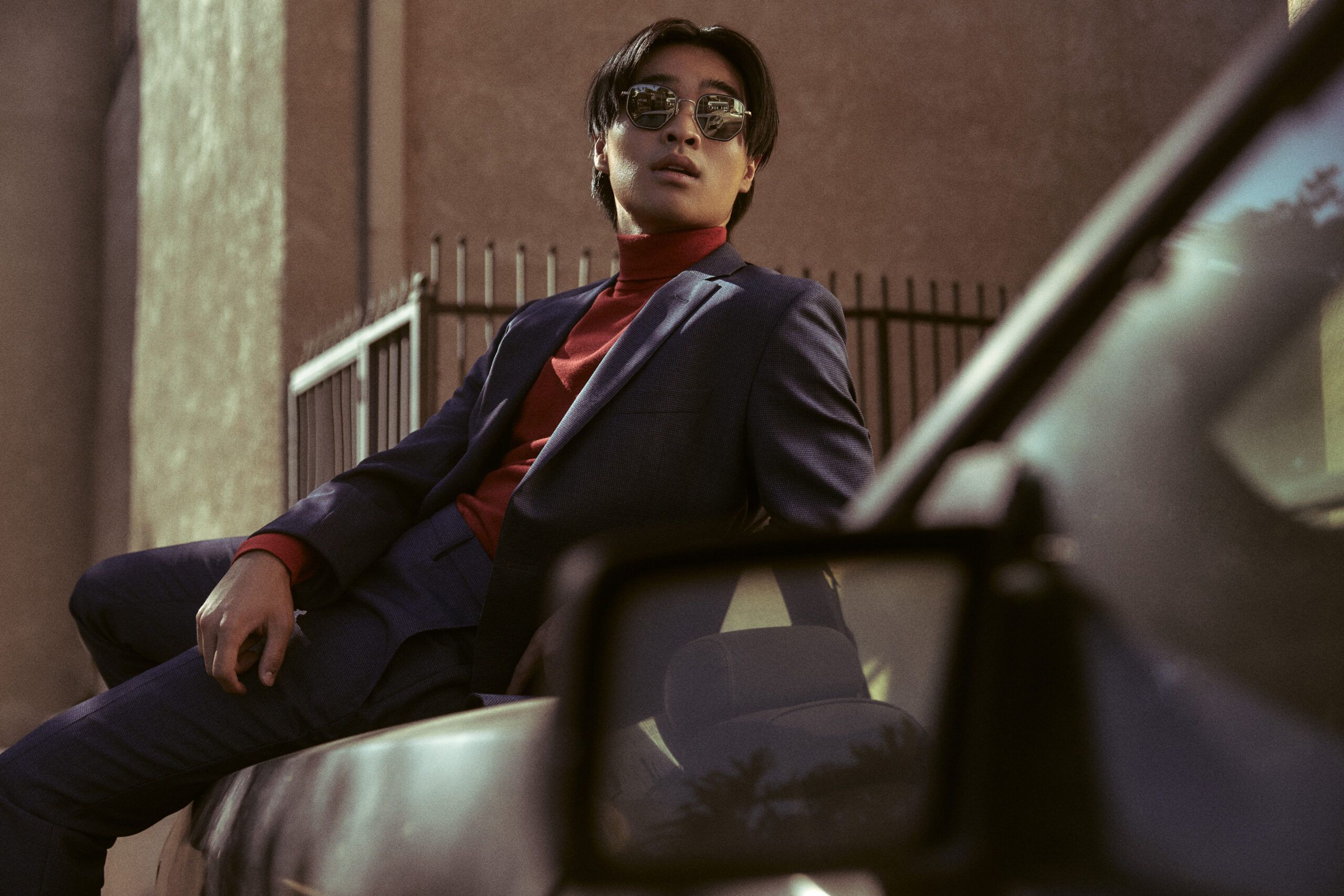 Dallas Liu
A few years ago actor Dallas Liu stated that his one big career goal is to be in a superhero film. With his new role in Marvel's Shang-Chi and the Legend of the Ten Rings, his dream has come true.
It was just over a decade ago that rising actor Dallas Liu first stepped foot on a film set, preparing to be a part of the acclaimed film franchise "Tekken" despite never acting prior. He was just seven years old at the time, hand-selected for the role as a young Jin Kazama due to his talent in martial arts. It was on that same set where Liu chose to pursue acting as a career, quickly solidifying himself as one to watch. His latest role is just a tiny little production: Marvel's Shang-Chi and the Legend of the Ten Rings, the latest installment in the Marvel Cinematic Universe and the first in the franchise to feature an Asian superhero leading an ensemble cast.
1883 Magazine's editor Kelsey Barnes spoke with Dallas Liu about his secret role, his future career aspirations, and more.
Your career started over ten years ago when you were chosen to play a young Jin Kazama when you were just seven years old. When you look back, how would you say you've grown and developed as an actor between now and then?
Since I was so young, at that point I hadn't even decided if I wanted to be an actor yet. I was still heavily invested in martial arts and I was so young at the time and just going with the flow… Like any kid would! As I got older, when I finished my martial arts career, I decided acting was something I wanted to pursue. It's funny, I don't even know if my scenes [in Tekken] ended up in the movie, but I really just loved acting. I've been able to work on my craft and understand the importance of emotions and dialogue in a film, whereas back then I was just reading lines and having fun. It's not to say I'm not having fun with it now, but I do feel like I have a much better understanding of being in front of the camera and what that entails overall in regards to how the camera operates and my own physical movements.
I know you had your start in mixed martial arts and I read one of your idols is Jackie Chan, who also incorporated his martial arts training into his film career. How has it been blending these two big aspects of your life together?
It's been incredible. I haven't been able to incorporate martial arts into every project I've worked on, but the projects that I have been able to implement it has been incredible. To be able to showcase my martial arts on a much bigger scale, while also incorporating my acting at the same time, is really amazing to do as a performer. Using all of your passions in your work is all anyone could ask for in the entertainment industry.
I'd love to know what drives you to play a character — is it the script, the director, or something else?
For me, it's definitely the plot of the overall storyline. Character development is important, too. I'm a fan of anime so I love being able to see the whole life of the character and how they've been able to grow, so that definitely attracts me to certain projects.
An anime lover! What are some of your favourites?
Naruto got me started on anime, so I have to say that. Jujutsu Kaisen is a new show that has really taken the animating world by storm for sure… Attack on Titan is incredible, too.
Are you interested in pursuing something involving anime — whether it be creating your own or developing an existing project for the screen?
Yeah, definitely. It's really hard to get adaptations of anime done, but there have been some films that work really, really well. Netflix has created a few, like Deadman Wonderland which is great. It's definitely something I'd love to do in the future.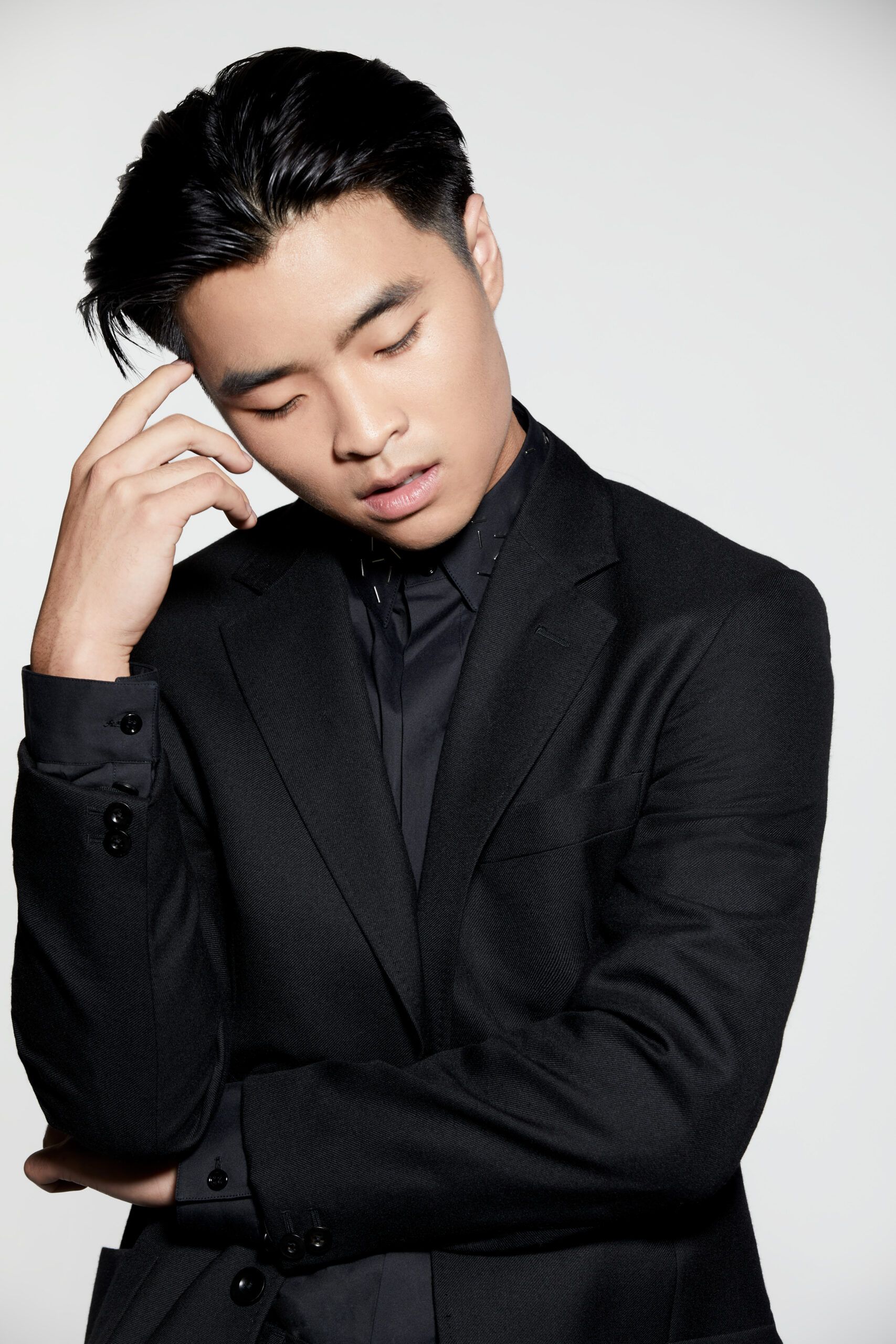 To put it lightly, your next project is a big one — you're joining the MCU in Shang-Chi and the Legend of the Ten Rings. I know your role is under lock and key at the moment, but I'd love for you to describe the film and what it was like for you to film it with such an incredible cast.
It was an honour to be a part of the first Asian American superhero cast that Marvel has made. I'm getting to work alongside Simu Liu and Awkwafina, people who are so down to earth and generous with their time. I was able to have some really incredible one-on-one conversations with Awkwafina about my personal life and everything that was going on in my career and she gave me a lot of guidance and advice on how to handle everything. I really took it all in and I took it to heart.
There's a huge generational aspect to this film, too. There are actors like Michelle Yeoh, Tony Leung and Benedict Wong who bring such a degree of knowledge and history in regards to their past work. It must've been inspiring to be around all of these greats and really soak it in.
Yeah, it's so true. There wasn't anything specific that they taught me, but seeing them function in their workspace to the absolute best of their ability was something I want to think about as I go to my next projects. Seeing how hard and focused and determined they are, constantly paying attention to the tiniest of details to elevate the scene. It was admirable to witness.
I read a past interview you did back in 2019 and you stated that one of your biggest career goals was to eventually be in a superhero film — how does it feel that you've already accomplished that?
I wouldn't say it's fully accomplished just yet, but I can say I've been a part of a superhero film which is one of the greatest opportunities I've ever received in my entire life. I hope one day I can be like Simu and be a lead in a film, but also be someone that others can look up to in the entire Asian community. It's truly something that I'm chasing after. Representation is so important and my little cousins are going to be watching this film, so I'm excited for them to see me be a part of it.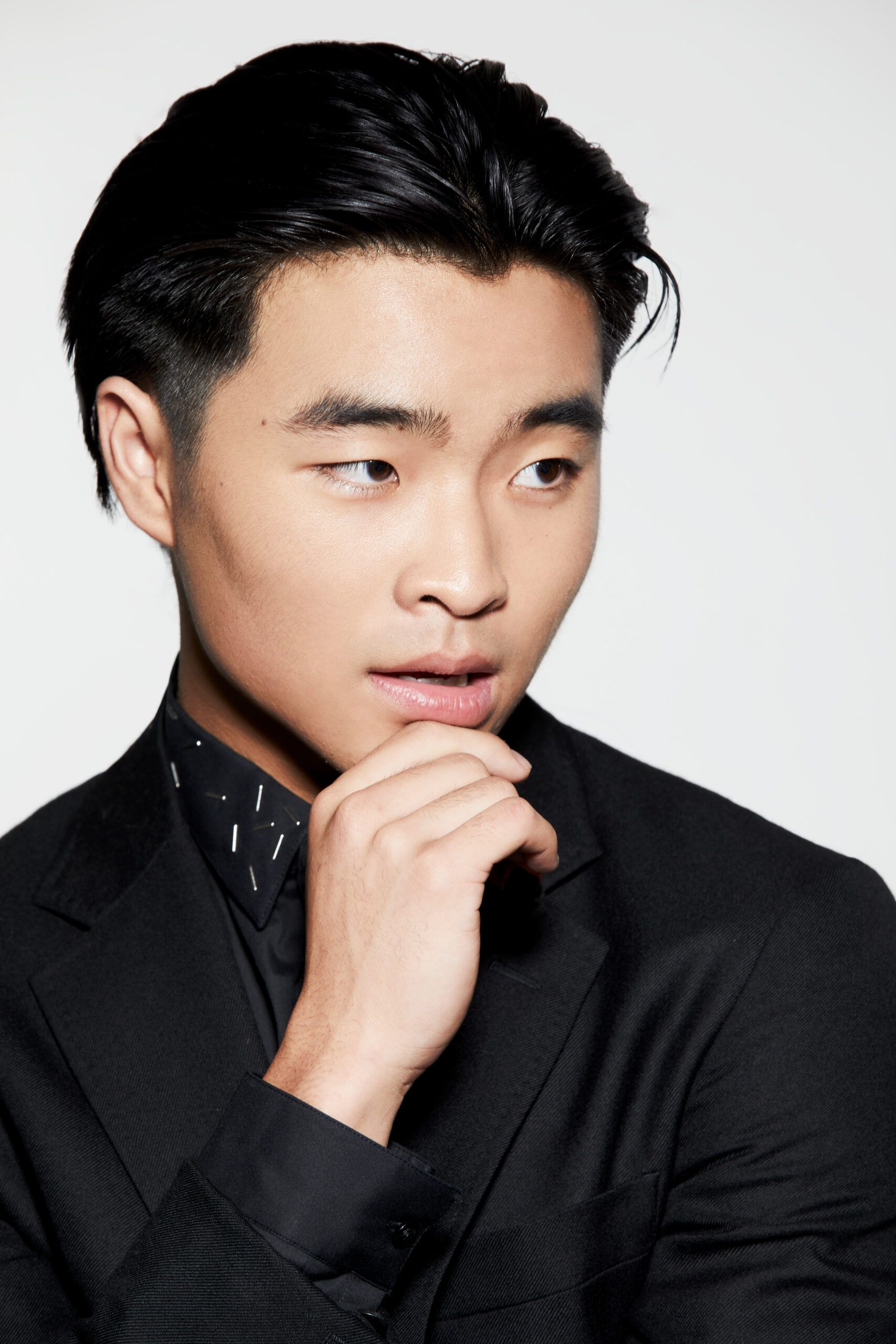 I loved your essay for Backstage back in 2019 about embracing the unknown and being at peace with setbacks in your career. You said "This is your journey. Sticking to your instincts will take you a long way, no matter how bumpy the road is." Now that you're literally coming off of a Marvel movie when you think back to that essay, are you glad you had that type of mindset?
It's something I picked up from martial arts and it's helped me build up my confidence. I feel extremely lucky to have been taught that mindset because, thankfully, I have amazing mentors and my parents are extremely supportive. I'm going to continue to use that as a way to keep me moving forward. Thank you for reading that essay! I can't tell you how many revisions I had on it before I turned it in — I even went to my school teachers about it!
Lastly, what are you manifesting for yourself this year? What's your next career goal?
I don't have anything specific, but I would say I'm just constantly trying to move forward. I want to take every opportunity I get and really give it my full effort because I genuinely hate living with any sort of regret, so everything that I do I'm going to do it as myself, with full effort, unapologetically.
Interview by Kelsey Barnes
Photography by Jonny Marlow
Marvel's Shang-Chi and the Legend of the Ten Rings is out now. Follow Dallas Liu @dallas_liu