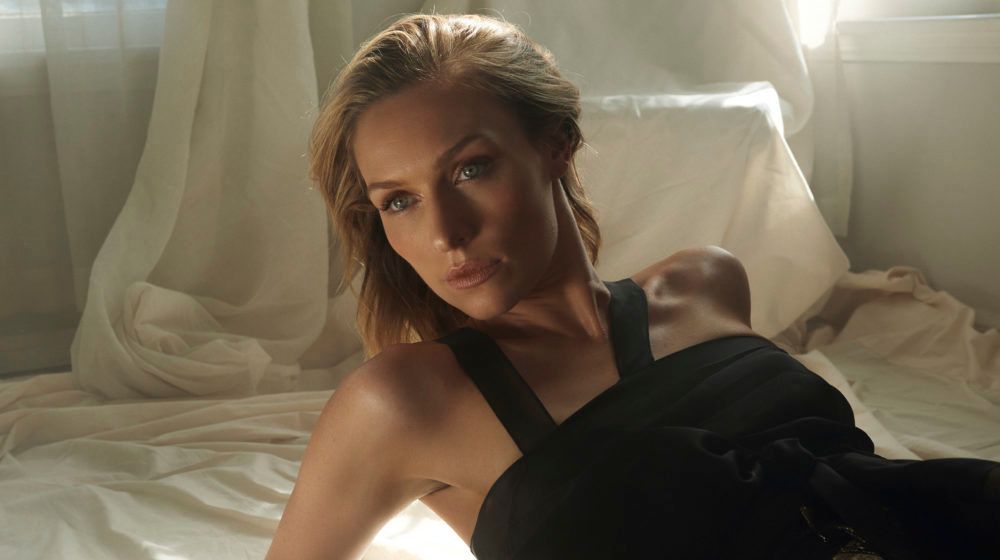 Michaela McManus
With a TV and film career spanning over the course of a decade, it is clear that Michaela McManus isn't slowing down anytime soon.
It seems as if there isn't a television genre that Michaela McManus hasn't touched; she's graced our screens in the much-loved teen dramas One Tree Hill and The Vampire Diaries to Law & Order: Special Victims Unit and SEAL Team. It was only a matter of time that she stepped into a role perfectly made for her: a starring role in The Village, a drama that will make you cry even more than This Is Us does.
In The Village McManus plays Sarah Campbell, a single mom who got pregnant at 18. It's in The Village that McManus' character finds her family and support system. The connection between McManus and her character Sarah is undeniable; she shines in her portrayal of the strong, devoted, and resilient character because McManus embodies all of these qualities already. The relationship she has with her daughter, a teenage girl who discovers that she's pregnant, is similar to the relationship of Lorelai and Rory from Gilmore Girls. The show is full circle for McManus; her real-life love—her husband—is the creator, making The Village a television show where you can truly feel the love and compassion that McManus has for these characters radiating off the screen.
We spoke with McManus to talk about The Village, her upcoming film that was directed by her two brothers, and what would be the role she'd like to have if she got to star in one of the teen dramas she grew up with.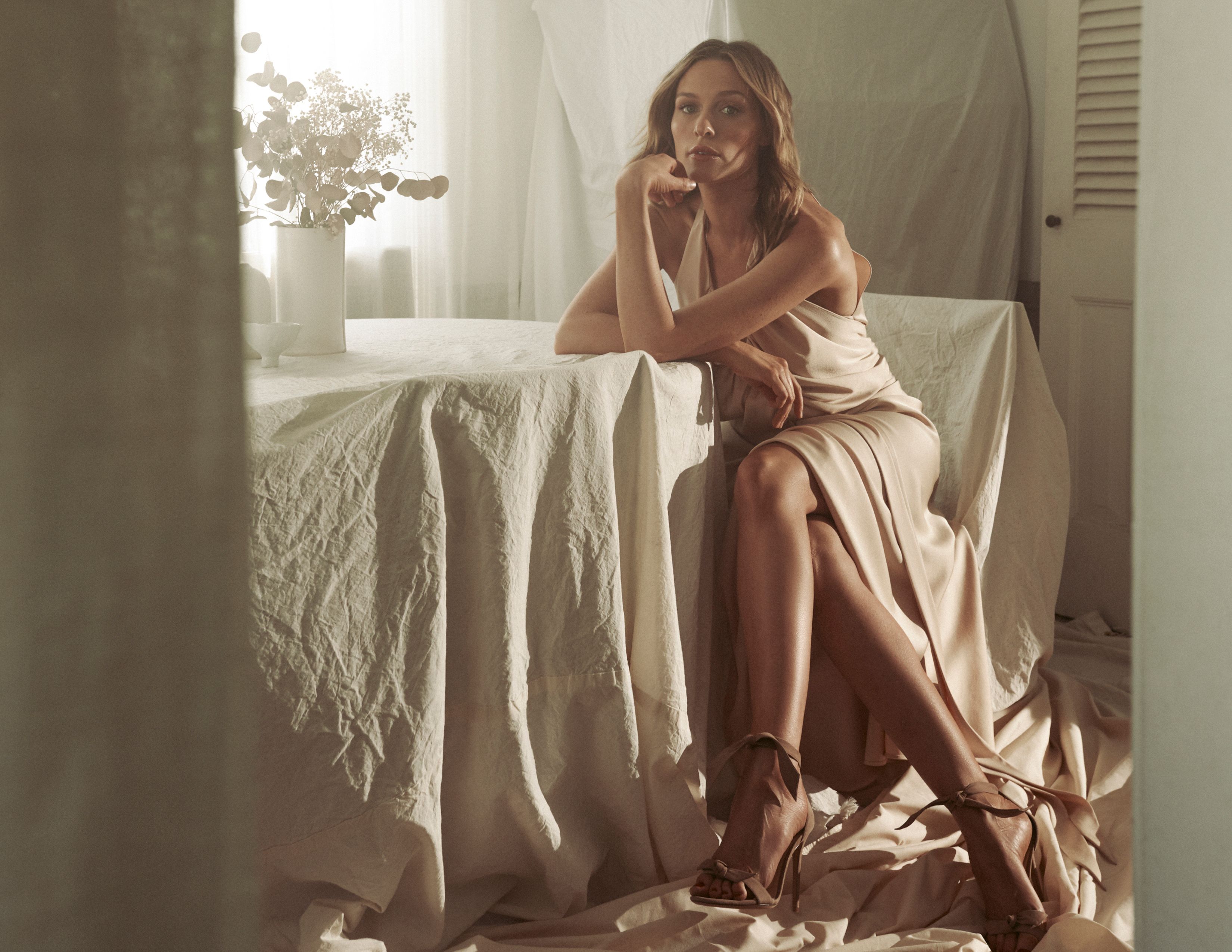 dress Chloé
shoes Alexandre Birman
What led you to acting in the first place?
I grew up watching my mom perform in local theatres throughout Rhode Island where I grew up. My brothers, sisters, and I would dress up and sit proudly in the front row on opening night and after the show, she would bring us into her dressing room and backstage for a tour. I was totally mesmerized by the magic of it all. I was such a shy kid that I loved the idea of playing make-believe on this large scale and getting to disappear into stories. Acting on stage was the only time I felt completely uninhibited and free. I still pinch myself that I get to do this for a living.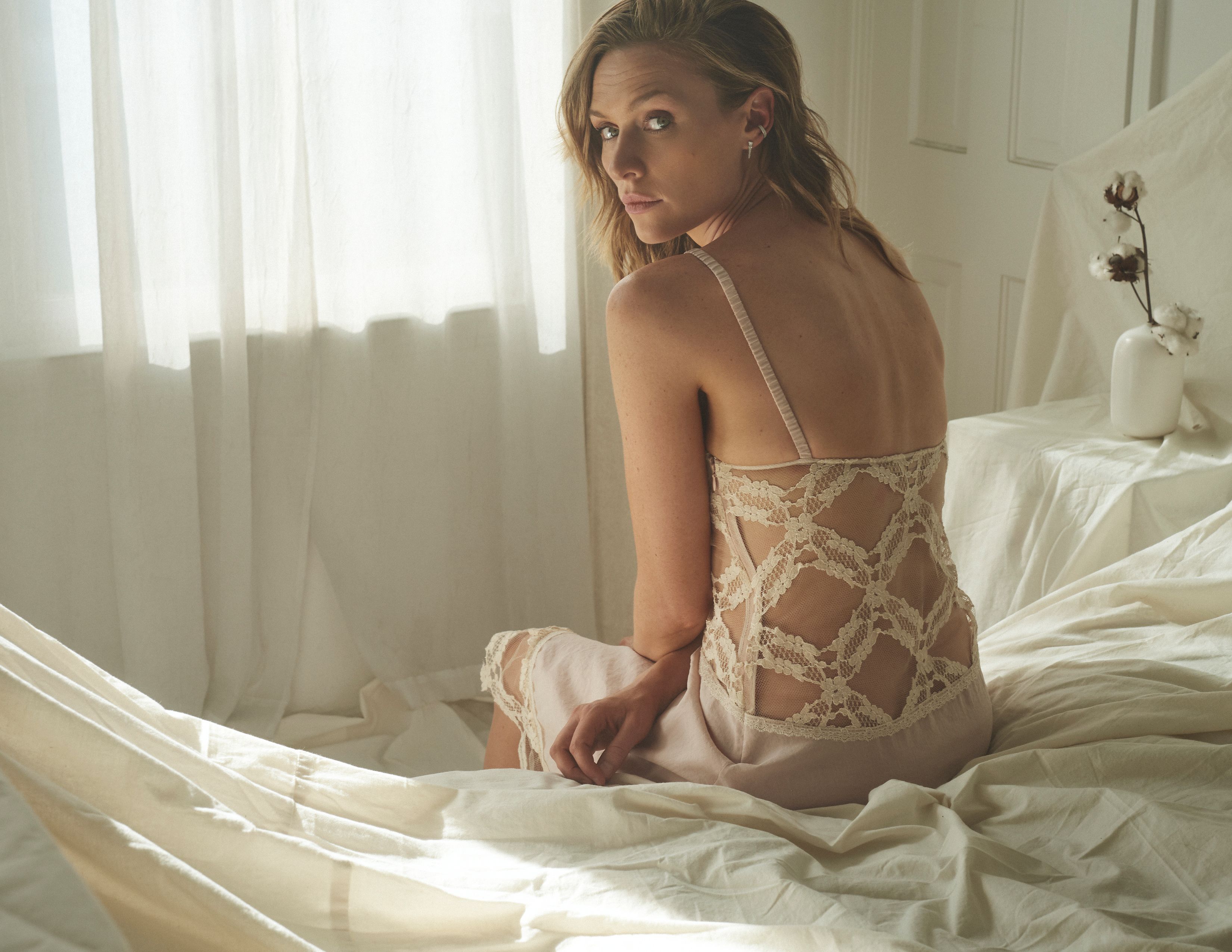 dress Brock Collection
earrings + ear cuff Anita Ko
You're currently starring in the television drama The Village. Can you tell us about the show and your character?
The Village is about the residents of an apartment building in Brooklyn. They all seem really different, but they've bonded in a beautiful way and formed an unconventional family. We're telling relatable human stories that hopefully resonate with our audience—giving them hope and inspiring them to show up for their neighbors and friends. I think it's a beautiful and important message to put out into the world right now. I play Sarah Campbell, a single mom that got pregnant at 18 and didn't have a support system until she moved into The Village. She's strong, resilient, devoted to her daughter, and everything I'd want to play in a character.
The show focuses on a group of people and their intertwining lives despite having differences in age, race, and culture. Why do you think it's important that shows like The Village showcase and represent people or groups you would see in your regular day-to-day life?
I think it's important to break down stereotypes and showcase how similar all of us are in our shared human experience. We're all just trying to get through life's ups and downs. It's so much better when we have people around us who can support and uplift us in the process.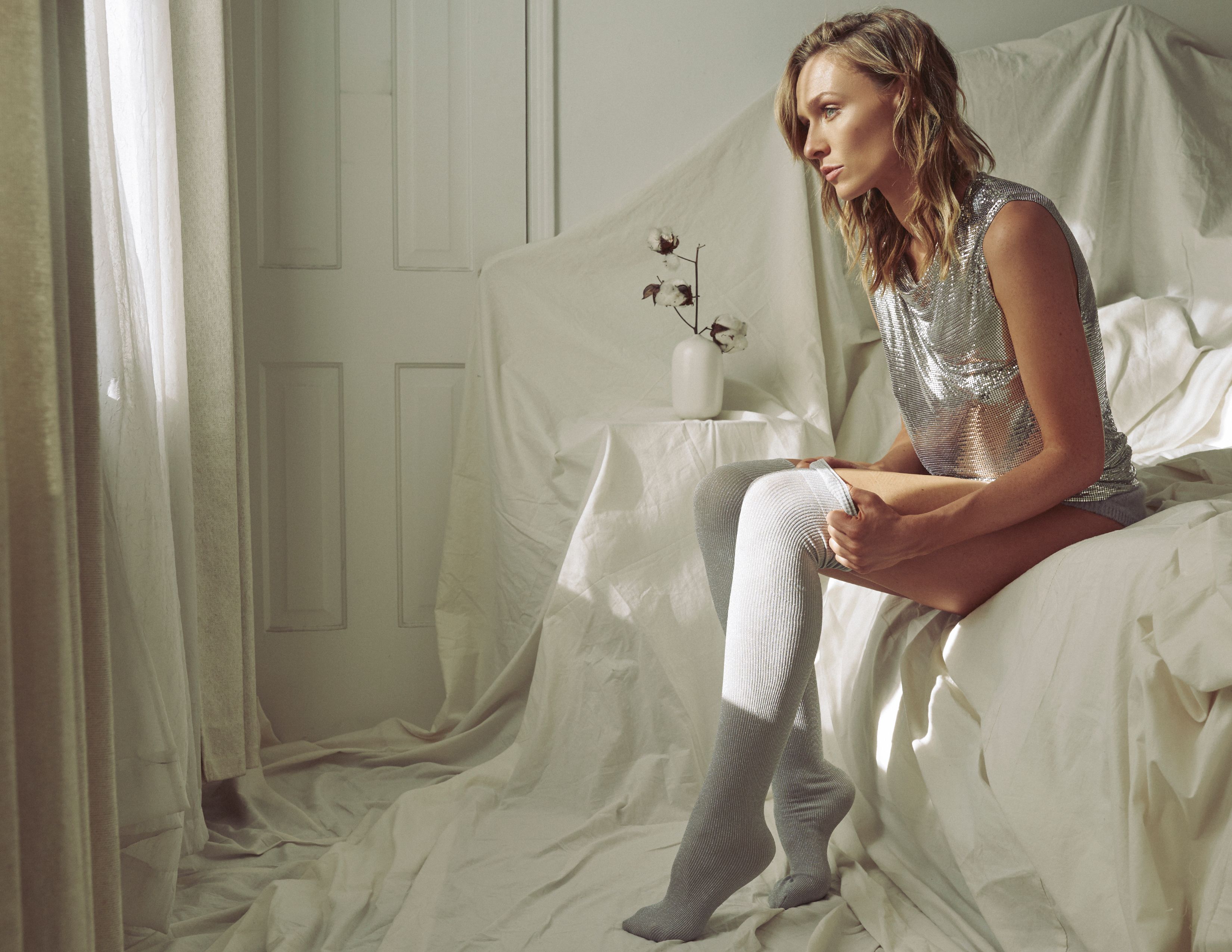 top Paco Rabanne
socks Wolford
The creator of The Village is your husband, Mike Daniels, and the tagline for the show is "Love is the thread that connects us all." How has the show changed or shaped your understanding of love and its different forms?
Well, I've always loved my husband, and I dote on my kids, and I adore my extended family, but this show shines a light on extending that circle of love. It's made me look at community more closely and it's encouraged me to make more connections with the people around me. I think it's getting too easy to bury ourselves in our phones. I'm trying to take the time to look up, share a smile, start a conversation… If we all did that, who knows how much less lonely the world would feel.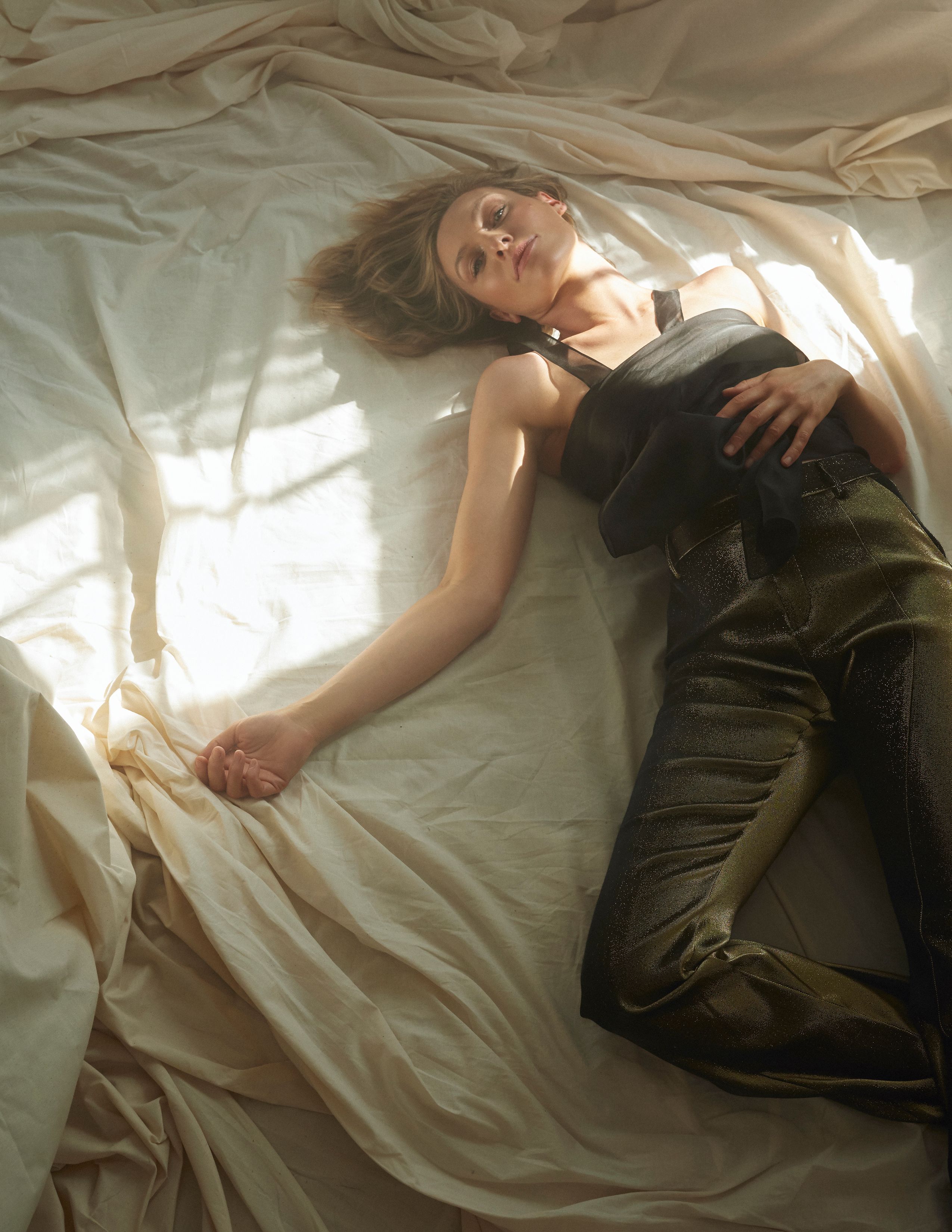 top + trousers Alexandre Vauthier

Your next indie film is The Block Island Sound. Can you tell us a bit about the film?
The Block Island Sound is a psychological thriller about estranged siblings coming together in order to deal with their father's mysterious behavior. It's intense and beautifully shot. I can't say too much about it because I don't want to give anything away! I will say, it was really special for me because we shot in Rhode Island, where I grew up. I'm really proud of what we created, and I can't wait to share it with everyone.
The Block Island Sound was directed and written by your brothers, Kevin and Matthew McManus. What was it like working with your family?
Our family spent summers at a little lake house in Massachusetts where there was no TV or internet, so my brothers and I busied ourselves by making movies together as kids. It's a bit cringeworthy to watch them now, but we were all so excited and passionate when we made them. That passion and excitement never went away. Working with them is second nature. We have a shorthand, so it's easy to communicate. That trust is so helpful when your job requires you to be vulnerable and open. They're wickedly smart and talented, they always have my back, and I would be a part of anything they do. I'm so lucky to be navigating this business with them alongside me.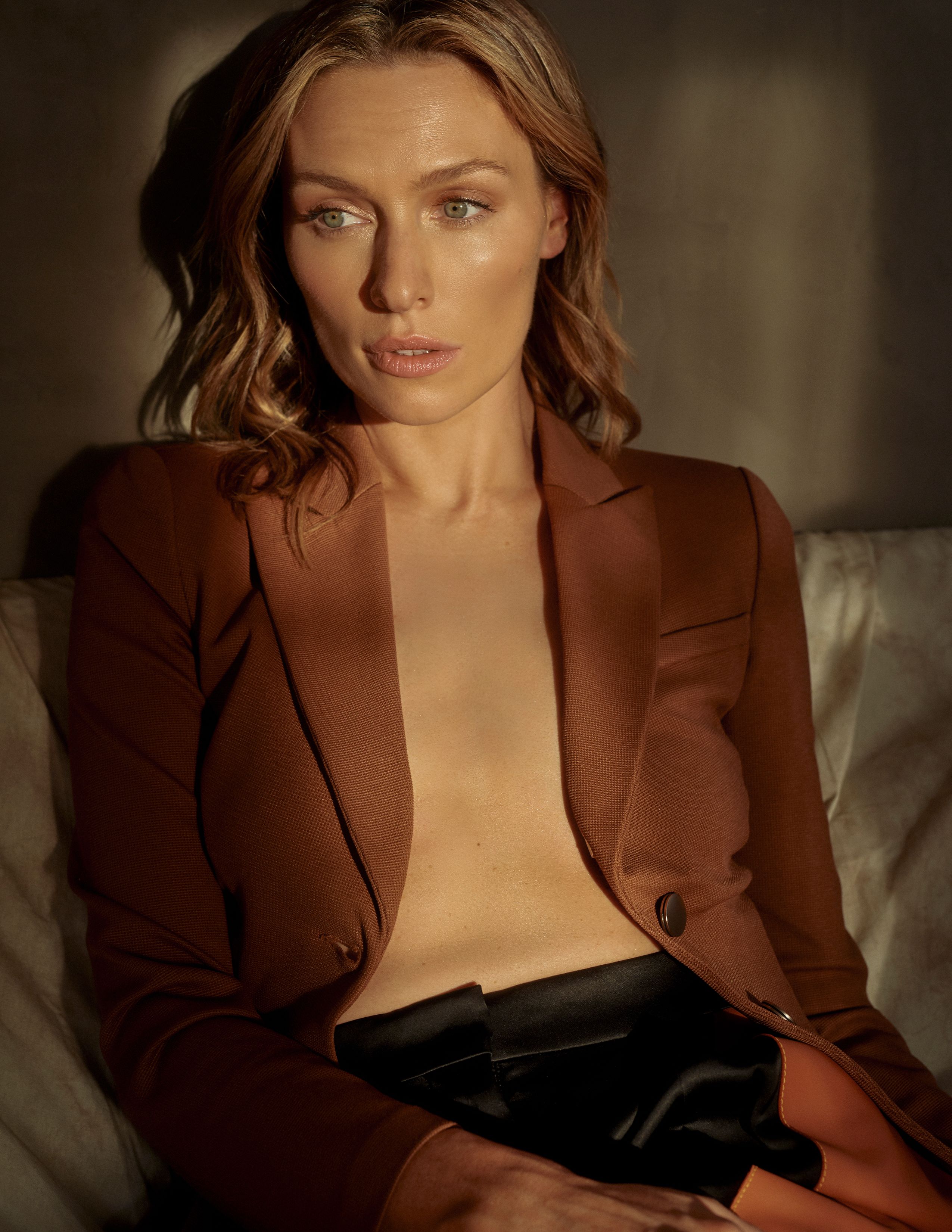 blazer Emporio Armani
trousers LOEWE
Are you interested in branching out and maybe following your brothers by trying to direct, produce or write?
I've kept a journal since I was twelve and I love to write creatively. I would definitely love to write something in the future, and maybe direct down the line. Right now, my passion is stepping into other people's shoes and experiencing life from a different perspective. I really love acting—especially as Sarah in The Village. I get to work across the entire spectrum of emotions. As an actor, it's such a gift to feel challenged and pushed out of my comfort zone.
You've been in a few iconic teen TV shows, like One Tree Hill and The Vampire Diaries. What are some of the TV shows or movies that you loved as a teen? Which character do you wish you got to play?
I was pretty obsessed with Dawson's Creek. I was the same age as the central characters, navigating the same high school drama. I definitely wanted to be Joey Potter. And Felicity was another favorite. I related to that character so much so that I think it's what inspired me to go to college in New York City, to live out my dreams. Television can be so powerful. It can transport you and make you feel like you're not alone in whatever it is you're going through. I love being a small part of that. I hope Sarah makes some single mom out there feel like she's not alone.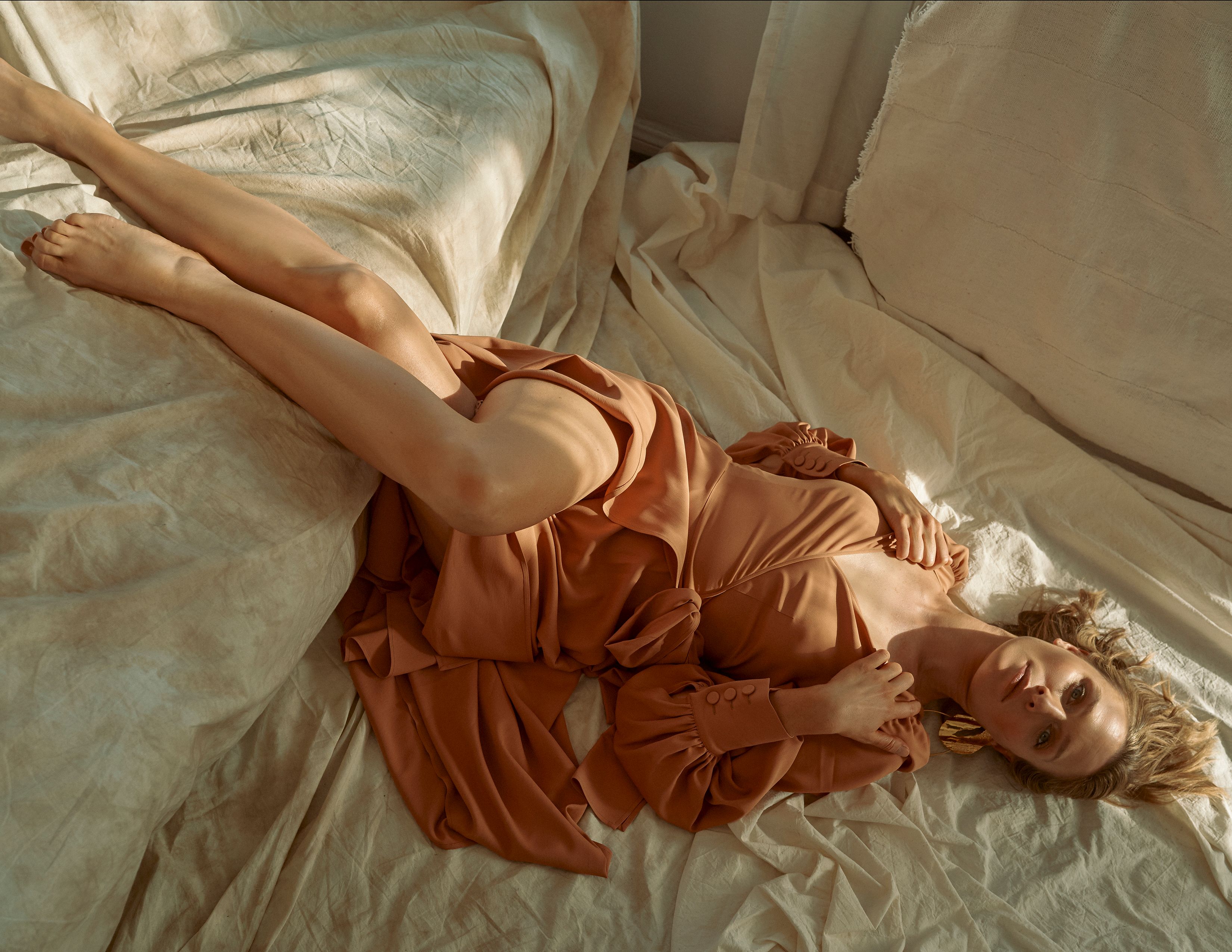 Besides acting, what are some of your other hobbies?
When I was in high school and applying to colleges, I was interested in pursuing both visual art and theatre. I sent slides of my drawings to art schools and auditioned for theatre schools. I ultimately decided to focus on acting because art could be isolating, and I was already shy. Theatre gave me a community and got me out of my shell. It was probably also just the greater passion. In hindsight, that decision, at eighteen, was such a defining moment. And what a wild ride it's been! All that said, I do still draw, and l fantasize about going to art school and having a little print shop someday. Other hobbies? Crafting with my kids, running, and interior design.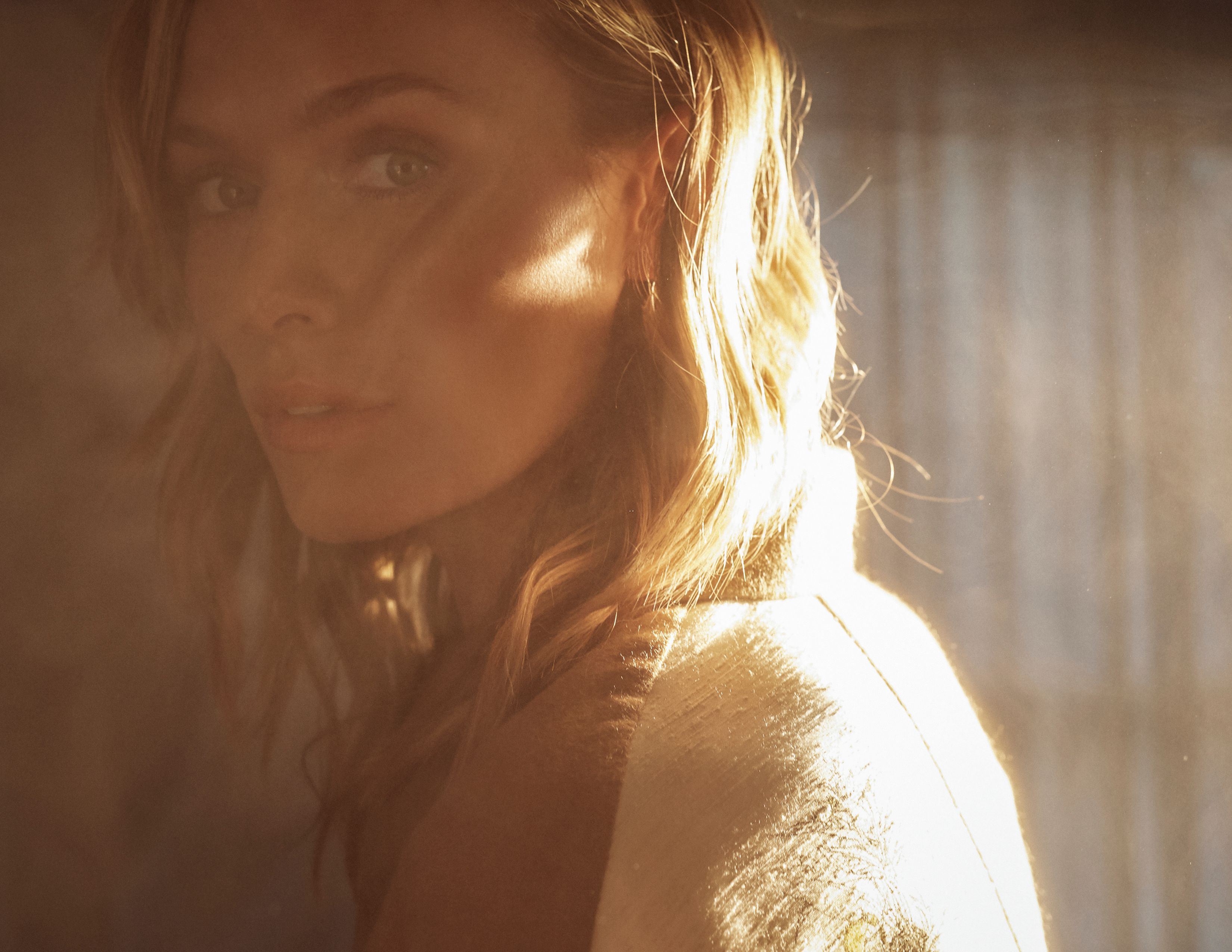 coat LOEWE
Lastly: what's next for you in 2019?
The thing that excites me most about this job [and can sometimes be terrifying] is that I don't really know what's ahead. Who knows what's around the bend? I just want to keep doing work that I'm proud of and surround myself with good, kind, hardworking and passionate people. I'm lucky because I have an incredible support system in my friends and family. As long as I've got that, I'm good. I just want to live every day moment-to-moment. I'm grateful for whatever comes my way.
Team Credits
interview by Kelsey Barnes
photography + art direction WOLFE & VON
styling Amanda Lim
hair Matthew Collins @ The Wall Group
makeup Roxanne Saffaie
photo assistant Angel Castro
Watch The Village Tuesday nights at 9pm EST on NBC!