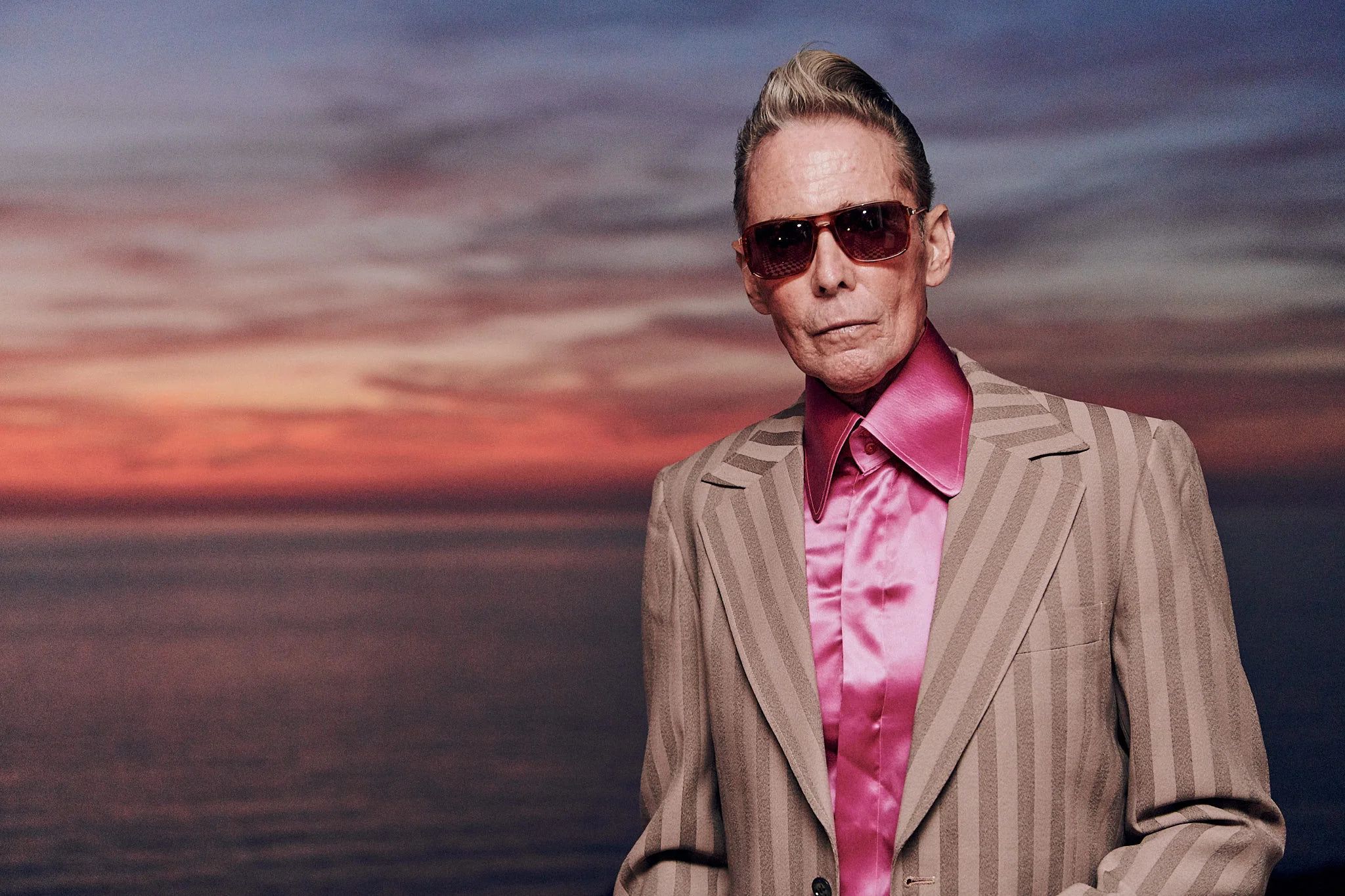 Modern Master: Mark Mahoney Inks in Ibiza
What do Rihanna, Johnny Depp, David Beckham and Notorious B.I.G. have in common? Apart from resting on the rungs of A-list status, the aforementioned icons are among the many household names whose skin has been inked by the refined needle of the legendary Mark Mahoney.
Mahoney, venerated as the founding father of black and grey tattoos with a single needle, is the owner and principal tattoo artist at the Shamrock Social Club on Hollywoods' famed Sunset Boulevard. With a sartorial flair that's as sharp as his wit, Mahoney drips the kind of swag that draws you in, instantly.
Coupled with his cool persona, the culmination of his passion and painterly inked executions has taken his tattoo art from New York to Los Angeles and ushered in a recurring pop-up parlour at the Mandrake Hotel in London, notwithstanding a recent tattoo residency at the Hostal La Torre in Ibiza. The residency was sponsored by Domus Nova Ibiza, in a collaboration with Inkadelic Ibiza and Plastic Free Ibiza, a charity organization devoted to eliminating Ibiza and Fomentera's single-use plastic by 2023.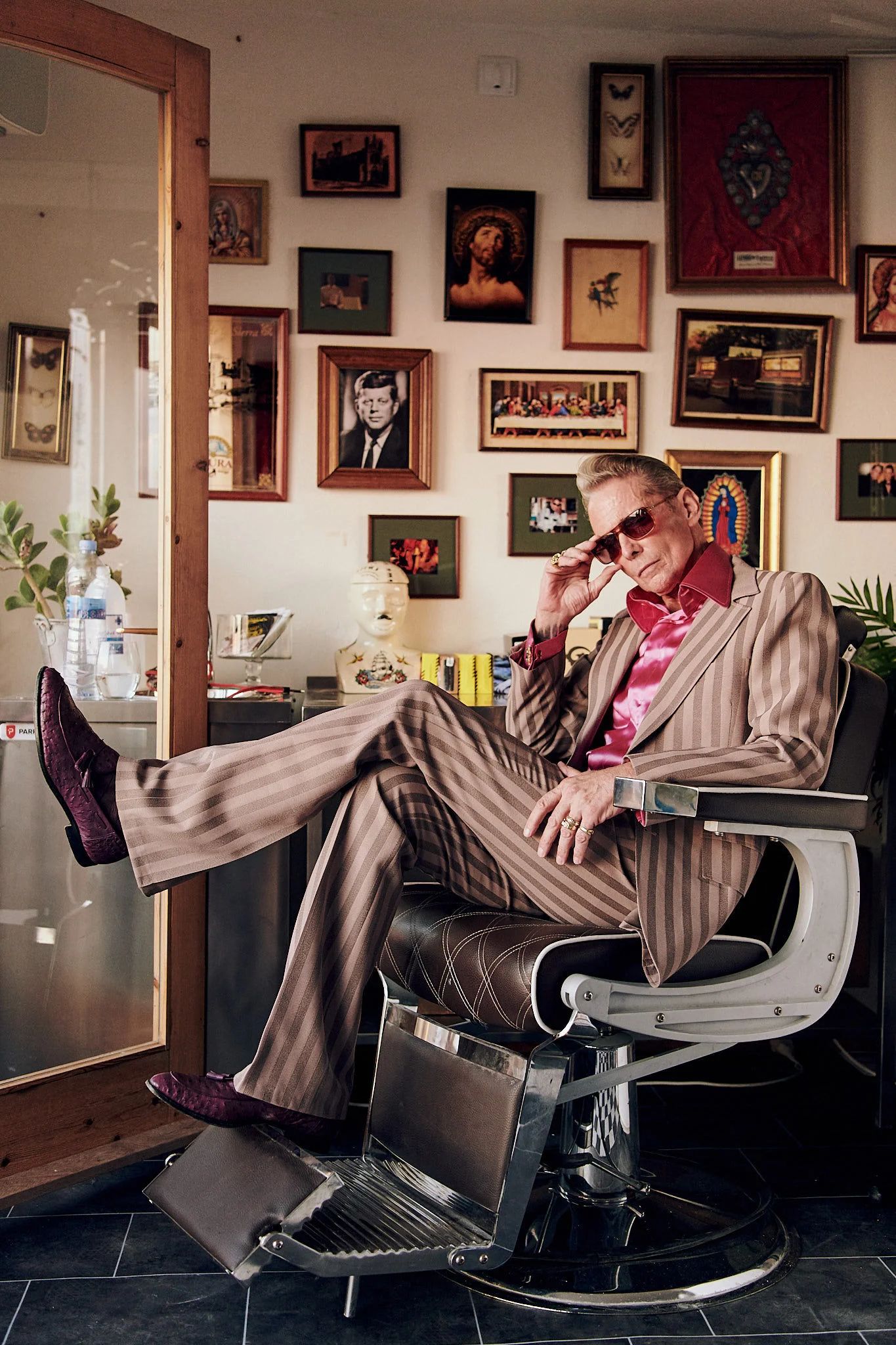 At Hostal La Torre, a bohemian, clifftop hotel and restaurant famed for its spellbinding sunsets overlooking the Mediterranean, Mahoney recreated the iconic Shamrock Social Club. The laidback ambiance was matched with a deliciously curated soundtrack expressly selected by Hostal La Torre's resident DJs, creating an utterly enchanting vibe.
During his stay, Domus Nova Ibiza hosted a talk with Mark which was moderated by Leah Wood, daughter of The Rolling Stones' musician Ronnie Wood. Guests had the opportunity to hear riveting tales from the artist about his work, clientele and endless sources of inspiration, in addition to posing their own questions.
Post-residency, Mahoney conversed with 1883, about his career trajectory, the preponderance of body art in mainstream culture, and the confidence required in stamping one's own skin.
How did the partnership come about with Hostal La Torre?
Well, a friend of mine, Rupert, who I've tattooed and has been to Shamrock Social Club came up with the idea for a pop-up and introduced me to the people in London where I do [tattoos] at The Mandrake Hotel. He thought I should do another one, and he's living in Ibiza now so he asked me to come over there. It just worked out amazingly, weather included…I always wanted a tattoo shop on the water.
How would you say that you transported the spirit of Shamrock to Hostal La Torre?
Well, for one thing, my apprentice Alex did an amazing job and worked really hard. Mostly, like you say, it's a spirit, so it travels well. I don't have to pack it up like I do the 19 suits I had to bring to last for almost 3 weeks. But the spirit seems to come with me wherever I go; it's just a matter of getting people in the chair. And letting the joint effort that is tattooing happen.
Interesting. You said the 'joint effort'?
Yes. I think the clients are part of the process. Not just their ideas but their confidence, their storytelling. It's all part of the package. And I think sometimes tattoo artists discount the clients' contribution to the combination.
You're a true artist. Among the many fascinating aspects of your story is that you became a tattoo artist at a time when it was a complete taboo to have any tattoos — you hid them. They were not pervasive in mainstream culture as they are now. What was that like — taking the decision to explore this as a livelihood?
I was lucky enough to get a clear idea of what I wanted to do in life pretty much the first time I walked into a tattoo shop at 15, at Buddy Mott's Tattoo Spot in Newport, RI. It was just an atmosphere that was so rich and so sick, and so different from anything else that I had experienced. I knew I wanted to become a part of this. You had to be bold. I tried to hide my first tattoo from my mother for about a year, but it had only lasted a month or so. It was a chain around my ankle — I wore the same silky socks that I wear now, but she could see through them…and I was busted!
What, or who do you think really brought tattoo art into mainstream culture?
I think celebrities like Cher and Mickey Rourke were rocking them in the 1980s, and I think that was the first time that they were really in the public eye in that way. And I think it's also how they were wearing them — getting back to the client — it's like clothes. Some people wear their tattoos better than others; I think Cher and Mickey Rourke were really good introductions to the tattoo style because they wore them with such aplomb.
You're an icon and a legend within the world of tattoo art. How were you able to soar to the level where you are at now? How did all of this happen?
I think it was being in Hollywood. Mickey Rourke was instrumental, and one of my first celebrity clients. I tattooed Johnny Depp before he came to Hollywood when he was living in Miami…You know, you just get a couple of celebrity clients and they just seem to multiply a bit. I guess it's 'cause I treat them like regular people.
I watched a video interview of you at Shamrock Social Club, and you said, 'It's Shamrock Social Club, not Shamrock Anti-Social Club'. How does Shamrock differ from other tattoo parlours where you've worked, when you were first getting started?
I used to get in trouble at my first job, where I would let customers hang around after they got tattooed, or even if they weren't getting tattooed. I was forever getting yelled at for that, so I told myself that if I had a tattoo shop of my own someday, it would be a place where you can come and hang out, talk about what it is that you might want. And I think we've kind of achieved that at the Shamrock.
So, it's like a Members' Club?
Right, it is a Members' Club. All you need to do is have a tattoo. It's not very selective. [laughs].
What are some of the obstacles that you've faced in your career as a tattoo artist?
For years and years, getting someone to rent you a building for a tattoo shop was pretty daunting. I probably have put in 100 applications for every 2 times they said 'yes'. People didn't want their precious commercial space rented out to some hooligans. So that was definitely an obstacle and telling my parents that this was what I wanted to be when I grew up was an obstacle. Figuring out how to pay taxes was an obstacle. Figuring out the business aspect for an artist like me, pretty much still is an obstacle. I'm lucky I have my wife to help me with the more business end of the game.
What are your feelings about how popular tattoo art has become? This has been your passion before its massive popularity — you know when you're part of something that isn't so popular, so it's yours before everyone 'gets it' and then for everyone to suddenly 'get it'…how do you feel about that?
You're right, it does kind of feel like it's yours…I remember when my daughters were little when their elementary school teachers would ask me to come in and speak on career day and then before it happened, the school principal got wind of it, and cancelled the whole thing. And this was just 10 years ago. So, we've come a long way in this short period of time. I don't know if that answers your question?
More than I had hoped.
It's sad in a way that it can't be that little group that it was before, where you did get that feeling of solidarity within a small group of people. But I wouldn't want to deny all of the people who are enjoying the process and getting to feel good about themselves because of their new tattoo. I'm happy that business is good, and everyone gets to experience the thrill of a new tattoo.
How many tattoos did you do in Ibiza?
I would say I did about 11 tattoos. And it's nice because a portion of the proceeds went to the Plastic Free Ibiza charity. It's such a beautiful place, so anything I can do to help preserve it…
It's a magical place. 
It was way cooler than I thought it was going to be. I barely got to go to the beach, but it was beautiful just being in La Torre, hanging out with these super cool people. I think everybody that chooses to live there year-round is a Bohemian, so we're predisposed to get along.
As you know, you're the founding father of black and grey tattoos. That's massive.
One of the founding fathers.
You're being too modest. How did you first conjure that style of inking?
Well, when I was a kid and I'd get a box of crayons, after 3 days the black crayon would be 1/2-inch-long, and the colored crayons would be untouched. So, I think my vision has always been black and white. When I saw that people in California were open to getting tattoos without color, that gave me license to work on making it as much like my drawings as I could. And that's a struggle — getting the image to look as much like it does in the mind's eye.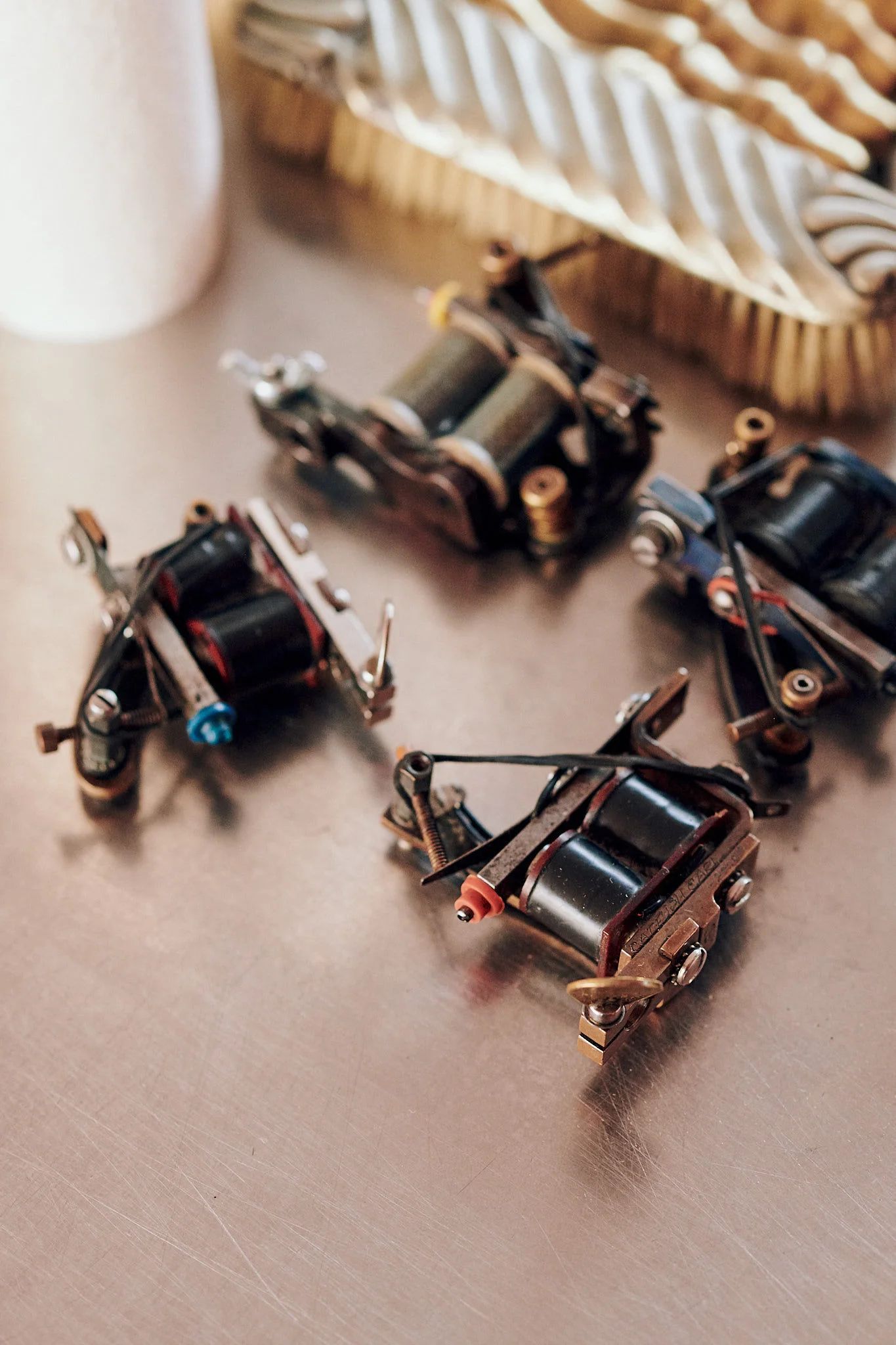 I've been told nothing that you create three-dimensionally will look exactly as it first appeared in your mind.
Right. Sometimes, you get closer than others and that's a good feeling. At times, someone will come in and they'll barely get it out of their mouths what they want, and I'll have a super clear vision of what it's going to be. And I know it's going to be a good one.
How do you manage to create the idea, let's say if it's solely coming from a verbal description, without any visual illustration?
That's the thing. I remember when tribal style was a thing in the tattoo business, and it was hard for people to describe how they wanted their tribal stuff. Even sometimes really rough sketches are enough for me to figure out how they have it their minds, and then we can work together to flesh it out. Pardon the pun.
That's quite alright. Over the years, what would you consider to be the most memorable tattoo that you've illustrated? 
I used to do fake tattoos for the director Tony Scott, RIP. We started working together on True Romance. He wanted me to find someone that we could tattoo 'True Romance' to on the lower back. A big Australian friend of mine volunteered for us to do the logo on his back, and photographed it bleeding. Tony made 3 or 4 prototype posters of it — and it looked awesome — but when he showed it to the front office at Paramount, they went mental! Those posters are out there somewhere…waiting to be rediscovered.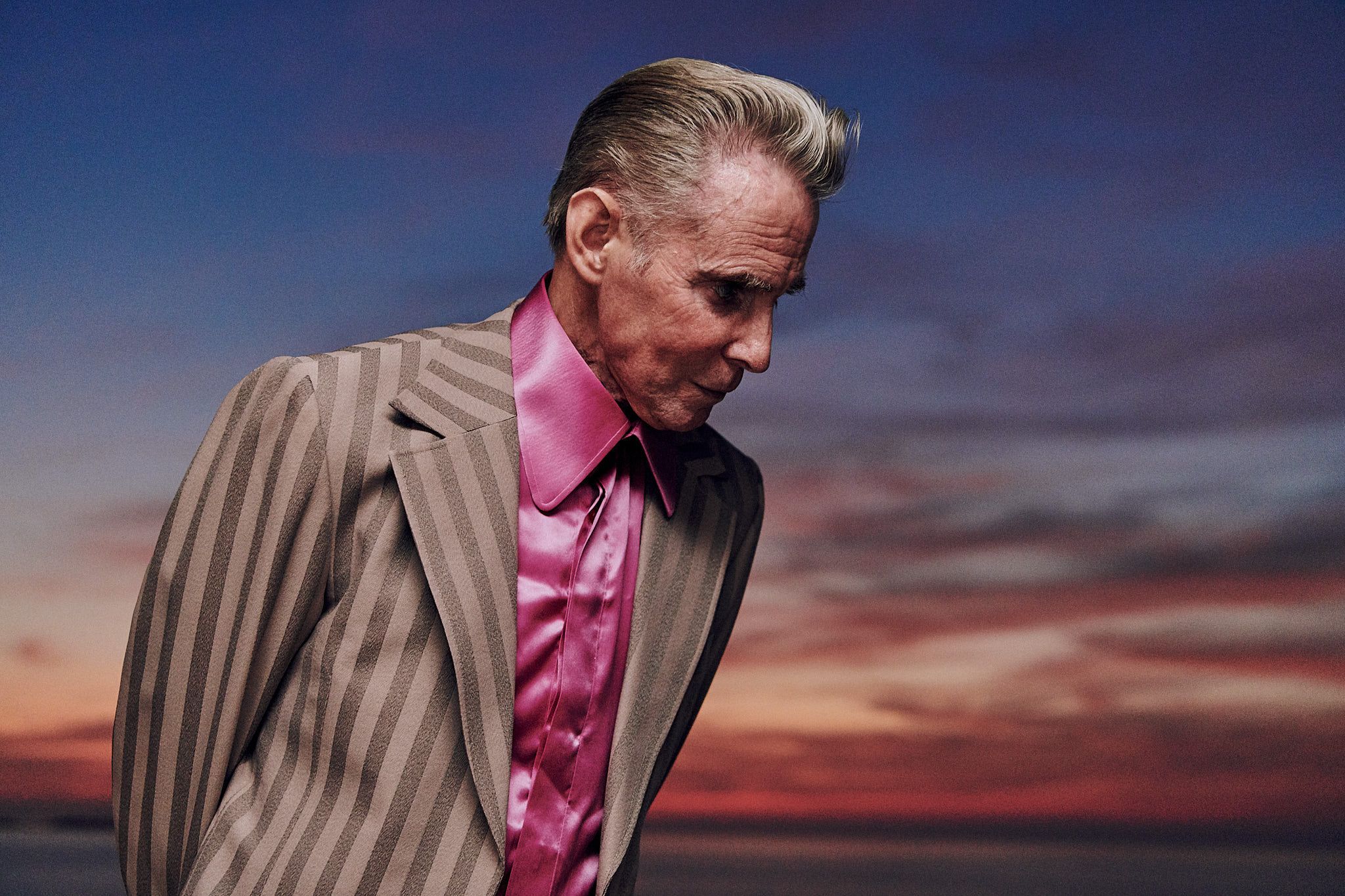 Of all the places where you've tattooed, where do you feel that people are the most provocative in their body art?
I was in NY in the 1970s, and it certainly felt like that. I think when I worked in East LA in the 1980s, people were getting the neck and hand tattoos done before it was a thing. It was mostly gangsters getting tattoos — that's always edgy and fun.
How did your family respond to you becoming a tattoo artist?
I wish my parents had survived to see it fully blossom. I had done a collaboration with Betsy Johnson in the late 1980s — probably the first time that fashion and tattoo art had come together. I had Betsy sew up my mother some pajamas from that collection — at that time she was sick. But she knew the direction I was heading in before she passed.
Have you done any other fashion partnerships or collaborations?
Recently, I just debuted a capsule collection with Paul Smith — we had a party at his big pink boutique on Melrose [Los Angeles] last week.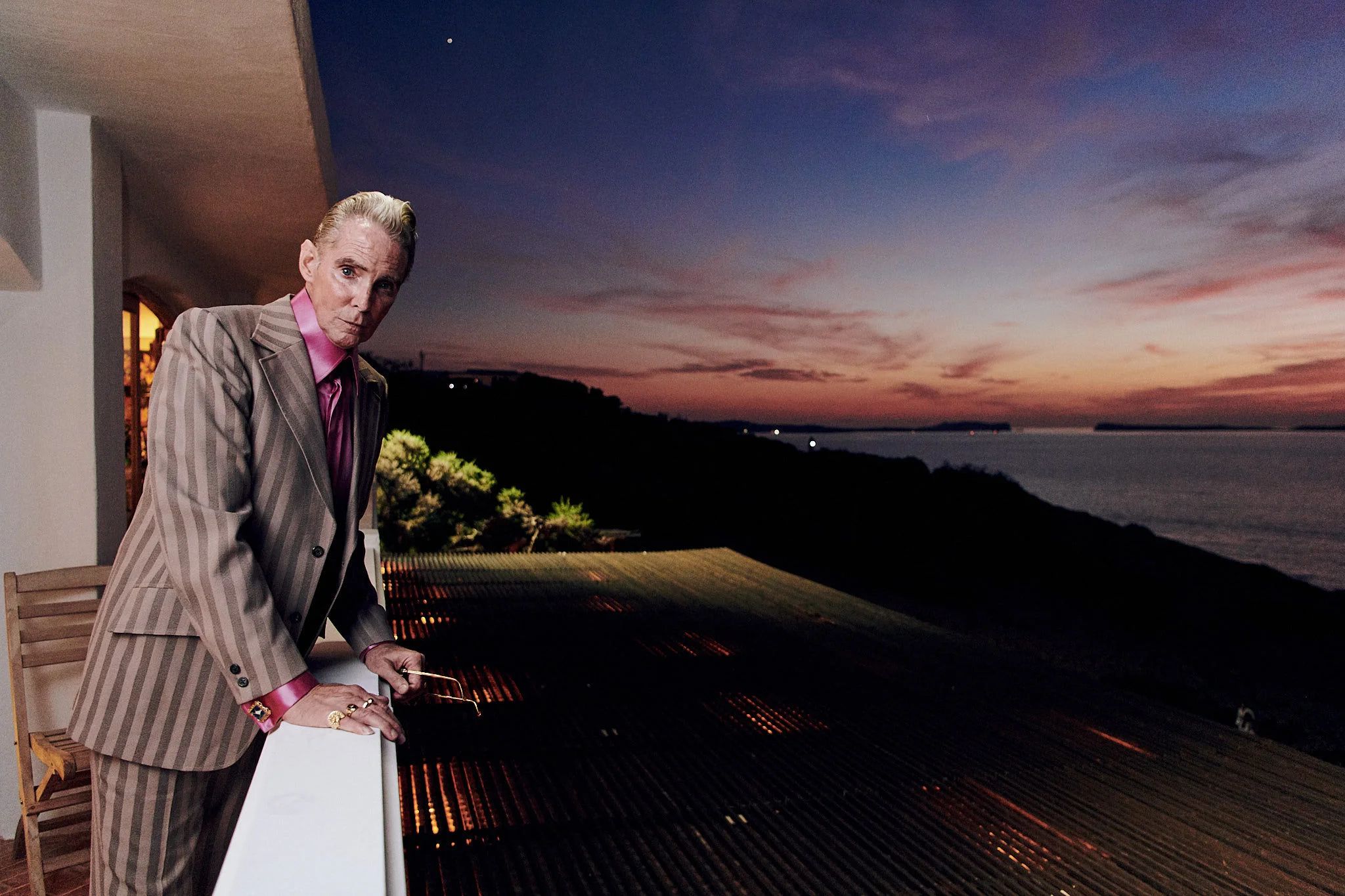 And when will you be back in London?
I'll be back in mid-December, tattooing out of The Mandrake Hotel in Fitzrovia. It's a fun place to visit if you're in the neighborhood. It's a cool neighborhood…
interview by Constance Victory
photography Jon Izeta