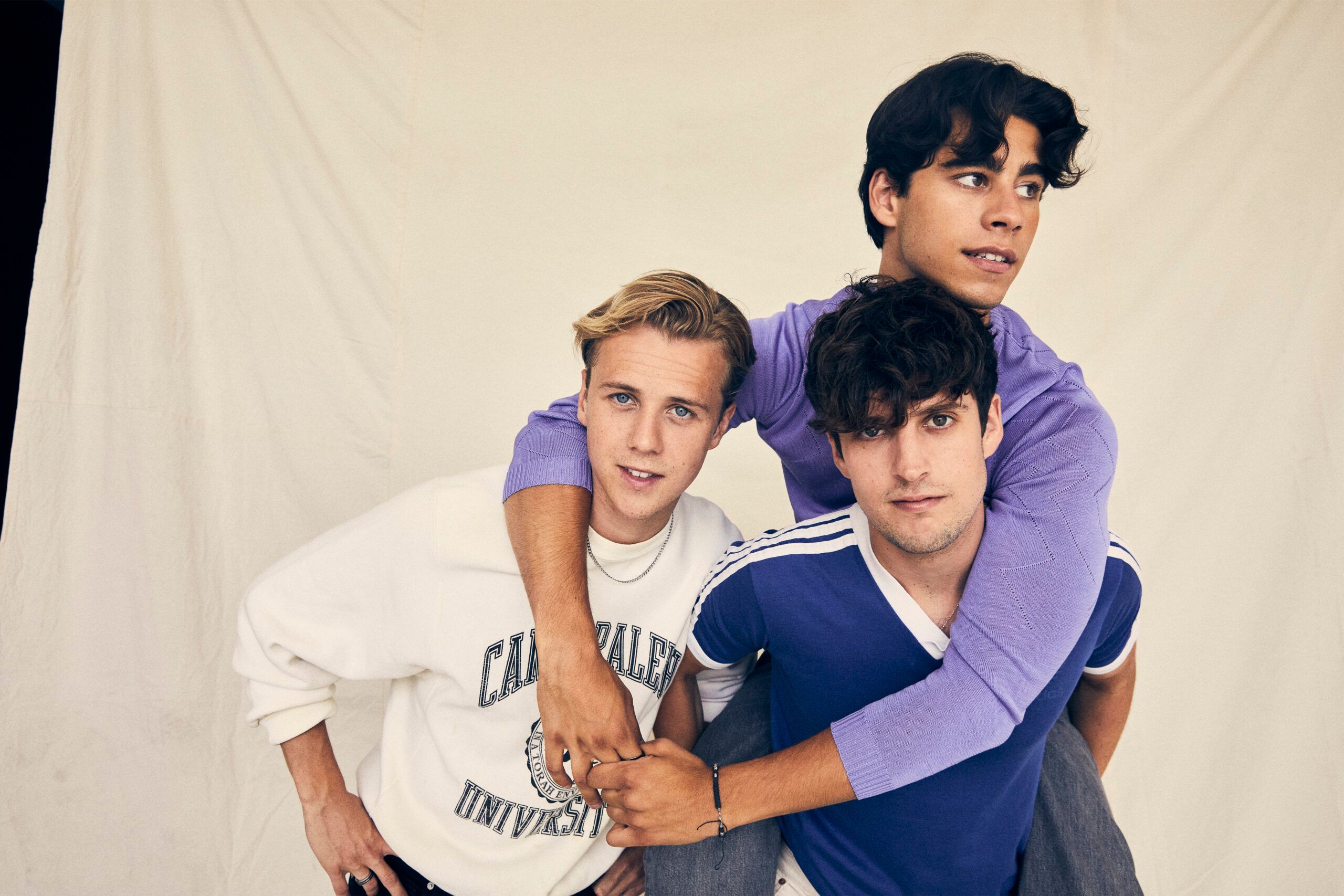 New Rules – Cheers (Acoustic) – Music Video Premiere
UK/Irish trio New Rules debuts the new video for an acoustic rendition of their smash hit Cheers, premiering today on 1883 Magazine.
Since 1883 Magazine first spoke with the men of New Rules at the tail-end of 2021, it's only becoming clearer and clearer that their rise is imminent. Quickly becoming known for their tongue-in-cheek lyricism and infectious melodies, Alec, Nathan, and Ryan of New Rules strip back their original effervescent single Cheers with an acoustic version of the track.
The acoustic version of Cheers brings back to the rising band's songwriting process; showing listeners how their songs typically start, bare bones and all. Where the original was powerful and punchy, the acoustic gives a more intimate, vulnerable approach with the three harmonies paired with acoustic guitars showcasing the band's ability to shift their sound and musicality. "We wanted to bring the songs back to how they were written—just us three jamming on acoustics and harmonizing," the band states. "We think there's something pretty sick about letting people in on that process and letting fans feel like they're in the room with us."
Check out the premiere for for Cheers (Acoustic) now.