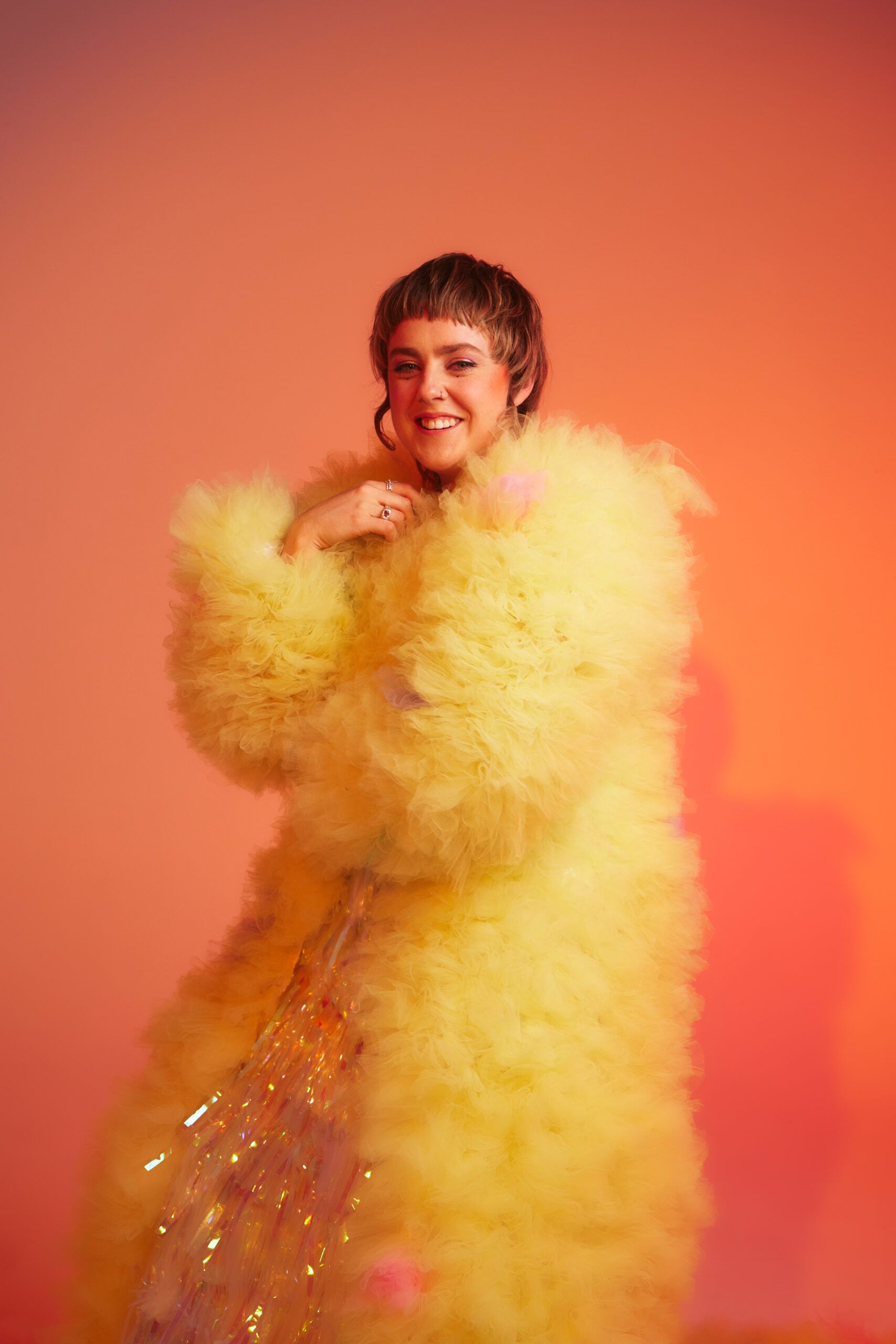 Ny Oh
Undeniably talented, authentic, and good-spirited, New Zealand's Ny Oh is a captivating artist on the rise.
It's no easy feat to try to make a name for yourself in any industry, especially in music, yet as a teenager that's exactly what Naomi Ludlow AKA solo artist Ny Oh set out to do. From that moment onwards and throughout her teen years and early twenties, the singer-songwriter honed her craft as a versatile musician through hard work and sacrifice. The multi-instrumentalist adopted a nomadic lifestyle, moving to the UK to study before travelling, playing shows and busking wherever she could whilst making friends and connections along the way. Even when Ny Oh underwent the trials and tribulations that many new artists face, her commitment to the art form has never wavered. Thanks to Ny Oh's determination and love of music, by the end of the 2010s the artist had formed an eclectic jazz-infused alt-pop group named Neon Gru, dropped two solo singles entitled Georgia and Without, and earned herself a spot in Harry Styles's live touring band.  Undoubtedly working alongside one of pop music's biggest names has afforded Ny Oh to showcase her skills on a global level yet it's clear to see that success has not changed her one bit. She's still the same happy-go-lucky and kind individual with a penchant for crafting gorgeous, emotive tunes. What makes this emerging artist so special is that she's unapologetically herself, whether it's part of her solo artistry or within one of her many creative projects, you can instantly tell she puts her heart and soul into her work. All you have to do is listen to Ny Oh's 2022 debut EP Garden Of Eden and you'll be instantly enthralled by lush vocals, heartfelt lyricism, and warm, eclectic sonics. 
Most recently the singer-songwriter has stepped up a level by releasing the stunning track, You Are. It's an absolutely beautiful song with tender vocals, ethereal sonics, serene piano, and intricate instrumentals. It's a tune that acts as the perfect example of why Ny Oh is such a remarkable artist. Alongside the release of You Are, the musician also performed her biggest solo show to date this year when she played at Mt Smart Stadium in Auckland, New Zealand, and she has two hotly anticipated London headline shows coming up in September. So It's an incredibly exciting time for Ny Oh right now. Evidently, the future is looking bright for this exceptional talent and we can't wait to see where she takes her art next.
1883 Magazine's Cameron Poole chats with Ny Oh about the release of her new single You Are, the forthcoming intimate London shows, how being part of The Love On Tour band has ultimately helped her shape and better her own work as an artist, and more.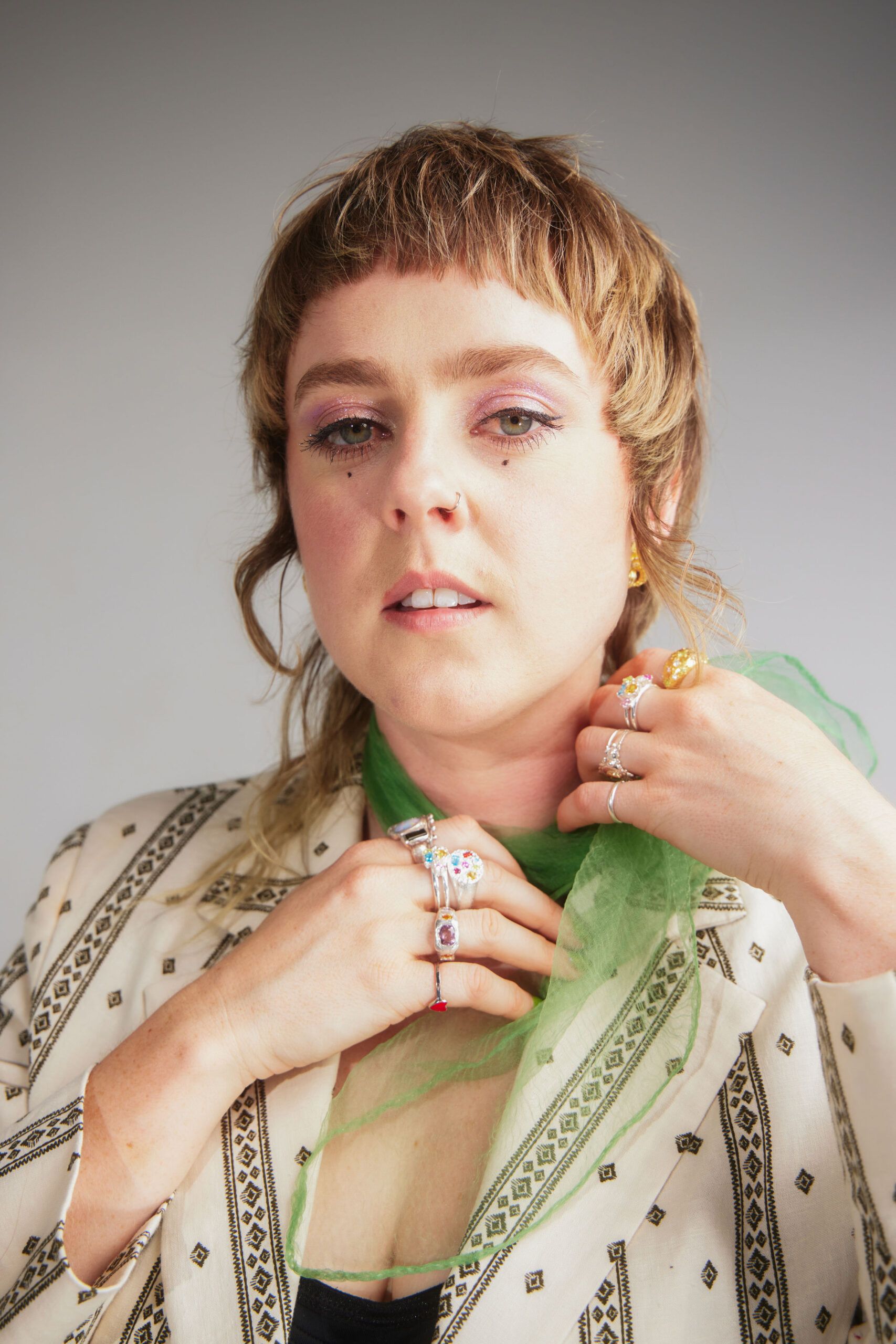 Hi Ny Oh, it's great to chat with you. Now that your latest single You Are has been out in the world for nearly two months, how have you taken in the fan reaction? 
Good question. I have found the reaction to be very life-affirming. I think that's a new feeling for me not necessarily in a music way but in the actual release of a song. Yeah, I recorded it quite a while back, and it was a very vulnerable experience. This song was more of just a mantra for me. So I think putting it out there felt very exposing. It's been really nice to see people pick it up and feel it for themselves and to see it become a mantra in their daily lives. I feel like I've made a song that's helping to complete a cycle in some way and that's a nice feeling.
That sounds really heartwarming, it's a beautiful song.
Thank you. Heartwarming is the word for sure. If you're an artist you're always trying to seek out what makes you vulnerable and go into it and feel uncomfortable because that's where you really see things. So to put You Are out there, just to see the response, has been awesome. It's hard to describe the way that songs carry us. I've had it with so many songs over the years. They've carried me physically to so many different places. This song feels like a river. I'm not quite sure where it's going, but it's really nice [laughs].
Just on a further note about You Are, the studio you recorded it in looks incredible. As someone who likes to travel and has a very nomadic lifestyle, why did you end up in Seattle to record?
Yeah! That was a magical time because I was on tour with Harry. We'd just started touring, and there were still a lot of COVID lockdown rules everywhere. We weren't really allowed to go out to restaurants or do normal things that you do on tour when you're travelling and exploring. But the alternative that was offered to us was studio time, wherever we ended up for a few days off, which was such an incredible way to spend your spare days. And so that's why that one ended up in Seattle. When it was raining it was magical. I just felt like I'd been dumped into this forest kingdom wetland and that's how Seattle came to be.
How do you hope to differentiate your solo work compared to your band work with Neon Gru?
First of all, I love having differentiation and contrast within my musical worlds and different projects. By having these different avenues, it helps me get into different frames of mind for writing. The process in which I write a song with different groups or people changes so much to my own solo work. My own thing is the sort of space that I have to be living in really to write. That includes having a routine of how I like to live my days. A lot of my songs, I write at home when I'm at home. With Neon Gru because I'm always travelling, we don't have a lot of time to be together. When we come together, it's in two-week chunks.  I'm currently in a two-week chunk with them right now.
It's really cool to observe how that switch happens as well because I'm aware that a switch needs to happen, otherwise, why wouldn't Neon Gru just be Ny Oh? There needs to be not necessarily a change of content, but a change of perspective, or a widening of perspective. I guess with Neon Gru I don't refer to my poetry or my journals as much as I would when informing my own songwriting and artistry. It's a lot more in the moment and bouncing off  the other band members and making up weird names and being like, 'Okay, we're going write around that.' I'm exploring different parts with each of the different projects I have, like emotional paths….I don't know if I'm putting this into words correctly…
Is it the case where you could say that Ny Oh is your completely unfiltered solo work that comes from your heart and perhaps Neon Gru is more of a collaborative effort maybe with the other members of the band?
Yes! But also in the post-writing of a song as well. With Ny Oh I am finding more and more as I write for my solo project that I feel the need to share work which is unedited. It's like a continuous flow of thoughts, or the first take of a guitar, or the first take of a vocal. With Neon Gru, we're refining a lot. We're refining a lot during the process throughout. So I enjoy that contrast.
Can we talk a little bit about your biggest solo show to date, when you supported Harry Styles in New Zealand at Mt Smart Stadium that must have been a particularly moving experience for you given your ties to the country? 
Incredibly [laughs}. It still makes me teary a few months on to think about it, and I cried a lot that day because there were so many full-circle moments happening. Aotearoa is home to me and I don't get to spend as much time there as I'd like to. And so there are times when I feel very disconnected from home. You wonder how home sees you sometimes. So to go home and to get to play that show, and to feel so supported by the audience there, was magic. It was very life-affirming, I love that word at the moment.
How long did it take to get the Ny Oh live show ready for that particular gig, was this support slot planned for a long time or was it more spontaneous?
I can't remember how long in advance I knew. I think a few months. But it very much came out of the blue when I decided that it was my time to finish with Harry. That was his response to me telling him. He said, "Well, would you like to open?" So I was very like, "Oh, okay, wow. Great, I'll get on that." But I was on the road for most of the organising of it. It was full-on, we had to bring all of these things together, we flew to New Zealand and then I had a four-hour band rehearsal the night before. It was a lot to bring together. But I'm just reminded more and more every day that Ny Oh was this little solo project but now you're getting out into the world more, there's a community of people coming together to make it work. So many of my friends showed up in any way that they could to pull things together. The crew pulled together to help me with lighting and video for the show. It was such a beautiful display of community. That was another reason why the day was so overwhelming.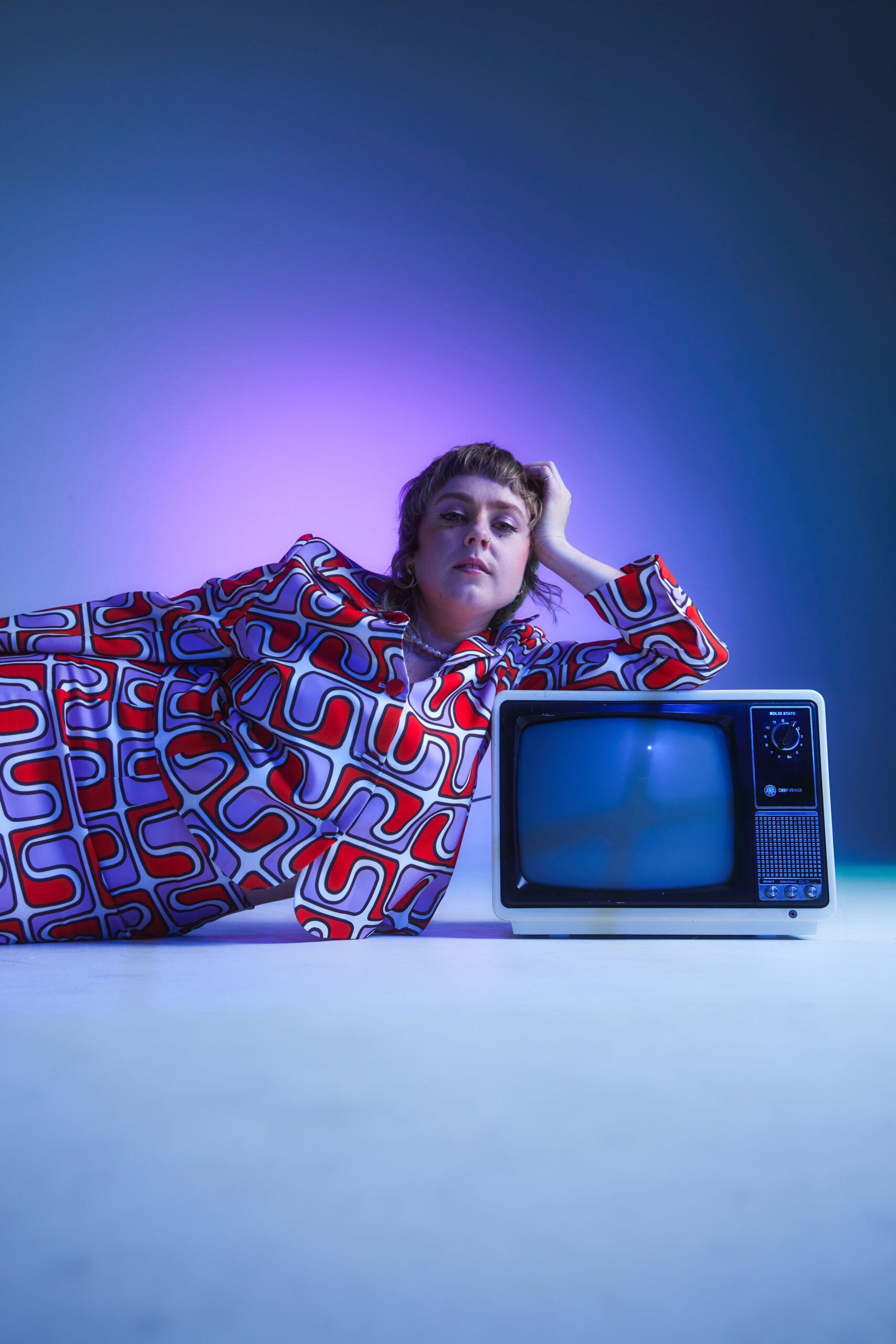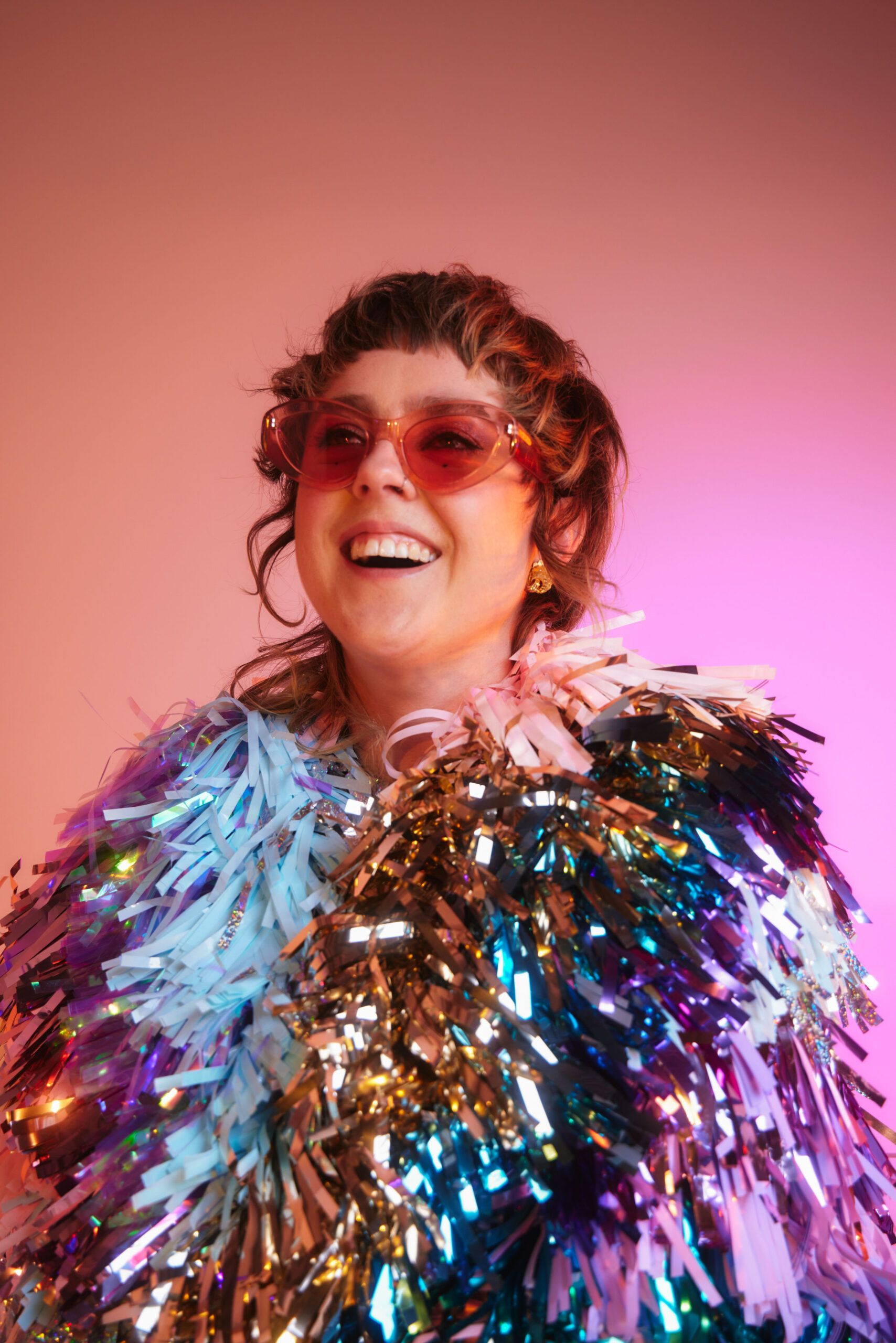 Following that last question as you've played stadiums, I would imagine your upcoming headline London shows in September will be a breeze? Or does it feel a bit more nerve-wracking being in more intimate spaces?
Every audience is different. I feel more exposed the smaller the audience. I really do. Especially when it's in a place that's full of people that have seen you grow up. London is very much that place for me. I feel because I've been working so much, any chance I get to play my solo music is always just a joy these days. There is an initial—you come up, and the first few songs, you feel the exposure and you feel a little vulnerable. I'm now getting past that stage now. I just say, 'Hey, I'm feeling vulnerable,' and then it kind of goes away. But I'm feeling very relaxed in music at the moment. I am looking forward to sharing it. It's always going to be different as well, I have to use a different band in London. I know some amazing people. But the sound changes and I love riding the wave of that. So I'm really looking forward to those shows. It will feel different to that big gig but in a special way. Always in a special way.
That's interesting you'll have a different live band for the London shows in September. As you mentioned you have so many talented friends and people to work with, it must be so hard to know who you want to join you on stage?
There's a certain way that I want the music to feel and it's down to the subtleties of how someone plays it, and acknowledges those things. When I'm looking for people to play with, I mean, I have such an incredible network through years of playing, which I'm so grateful for. But I think regardless of talent or skill, I'm always looking for someone that resonates with the music and they play it in a way that means something to them. So I'm really not looking for perfection. It's more about the feeling. I love going to gigs. You can go to see a band play and you just see one of the members of the band and you just lock in with them. You're like, 'Yes, this person is feeling this the exact way that I am.' Putting together people like that, it's all about the chemistry. It's so exciting. So I love switching it up for that reason and just throwing people in together and being like "Cool. Let's see how this works out." You then all find a common ground and you can feel it. I love the dynamics between people. Oof, it's so good!
How would you say being part of The Love On Tour band and that whole experience has ultimately helped you shape and better your own work as an artist?
In every way. Getting to play every day just brings a sense of flexibility to your playing that I hadn't fully experienced before. A few of my well-toured friends of mine said to me, "Oh, gosh, you are going to be so flexible to play with after the tour" And I was like, "I don't know what you mean." But now, I definitely do. When you do something every day you get better. It's so interesting to observe your stamina increase as well. The experience really reconfirmed some things for me and made me more confident. I think artists sometimes worry that their process is weird or different, or you worry if you're wasting time. And so seeing how huge tours get on the road, how people conceptualize things and create things, has given me a sense of confidence in how I create and what I do. Everybody has such a different way of working and really the best way to work is to do whatever brings you joy. Yeah, I've learned so much, and I'm so happy to have had that experience. It's going to inform my whole career big time.
It sounds like it was an experience which was encouraging and really reminded you that you do have all those abilities and talents 
Yeah. I was also blessed with the opportunity to explore music and what I wanted to play. I didn't realise that I needed permission to do that. That brings it back round to why I love having all these different outlets and creative processes with different groups and people because you get the chance to try different things. You don't get stuck in certain frames of mind like 'I am the songwriter,'  or 'it's me and my guitar' or 'me and my piano'. All of a sudden, I had people around me encouraging me to learn the theremin and do all these different things. It's so cool to have that especially as a solo artist because sometimes all you have is your own brain to prop you up, and that's really hard sometimes [laughs].
Did you find it difficult to make the conscious decision to move on from such a life-changing experience? 
I did find it very difficult. It's a huge gig and a huge opportunity. But you have to carve out the time to consistently tune into yourself and tune into your heart, so you can remember the things that you love to do and that you feel you have to give to the world. I always knew that I was going into this to experience something different. Ny Oh has always been a project, and it is my way of processing my journey through the world. So it's something that I must always return to. It just felt like the right time. You know when you grow and you're ready for different things.
But yeah, it definitely was hard. it's a lot to process. Also, life moves so fast on tour. You feel like every day, you're living a whole other life. In a month, you've been to ten countries and lived ten different lives, and it's only been three and a half weeks. That means that there's a lot of processing that doesn't get to happen on a day-to-day basis. You aren't in your normal routine. So coming out of that, I'm really just being as kind to myself as I possibly can and living at a different pace. I'll ask myself 'Do I want to start writing with the band? Oh, the sun's shining outside, Do I want to go and sit in the garden for 10 minutes instead? Yes, I do'. It's going to take time to adjust but it's really nice. What a cool journey it has been so far.
It's a very exciting time because you're on to the next phase of your adventure. I'm all for self-care and treating yourself. So yeah, if you want to sit in the sun or take some time out why not? In daily life, we're always so busy. We're always thinking constantly about decisions, life or our worries, we don't necessarily just take a moment to sit still and just be mindful of how lucky we are.
Yeah, we need to remember those things. I want to live my life and live every day in direct connection with that, and then flow with my connection with nature, by being present and taking time to reflect. That's the period that I feel like I'm in now. What a beautiful thing to get to release You Are, and to go into this time of reflection now. With You Are, I was like, 'hey, just be what you are. Okay, then what are you? Go and sit outside. Feel that.' I feel this year has sprinkled some incredible ingredients for me to bake with, you know?
That leads nicely onto my next question, you may not be able to talk about it yet but is 2023 the year for a debut record by Ny Oh?
Well, I don't want to give too much away but this could most definitely be the year. That's giving a lot away, isn't it? [laughs] Yeah, there are a lot of songs that I'm sitting on that I'm just going to feel into when the right time is for me and I don't want to feel any pressure on that.
You've got the right people around you, team-wise. You're in a very good point in your life right now. You've got all the time in the world to just put out the exact project that you want to. There's no rush. Regardless, whenever it does come, that's going to be very thrilling to see.
Yeah, exactly.  I'm not creating art to be consumed in the feed-the-machine sort of way. It's just to reflect on how I'm living and the fun of projects and jumping into things with people. It's just for the joy and for the reflection of living. That's important to me as an artist, big time.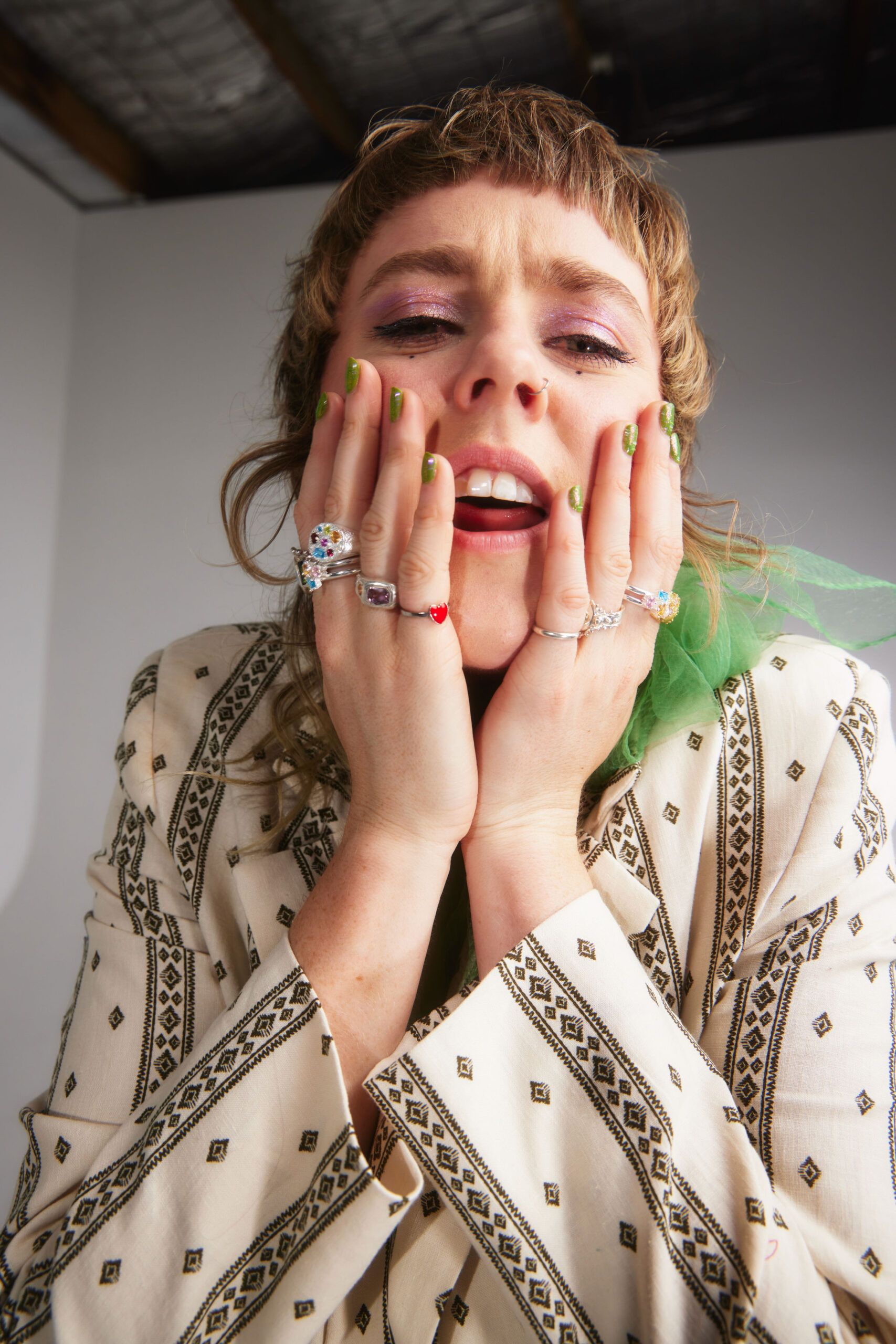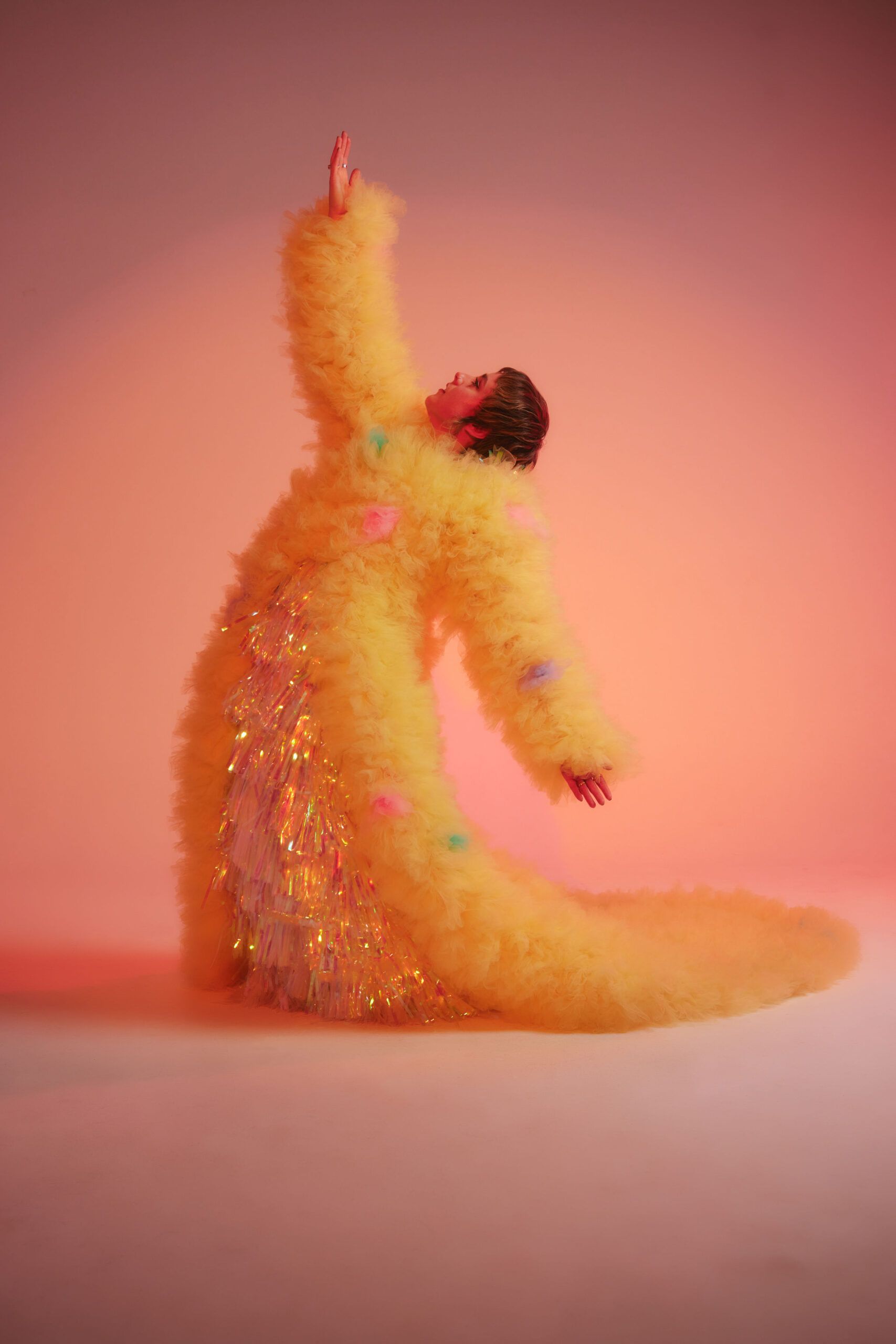 I'm trying to say this in the least corny way I can sort of say but I want to just talk about and appreciate how far you've come as a person and musician because I know you told your parents when you were a teenager, this is what you wanted to do. When people say that, not many people follow it through as a career path. Not many people can for different reasons or whatever. But everything you have achieved has all come from that decision for you to pursue the arts. The highs must be ever so sweeter because you've been through all these lows. You've done the busking to afford food, you've travelled the world and been in new places, throughout it all you've always had an unwavering commitment to music, and it's so lovely to see you thrive!
It's not something that I spend too much time thinking about because there's just so much. It's been such a crazy journey. There have been a few moments when I—
Oh no, I'm sorry I didn't mean to make you cry!
No, It's good to hear this, don't worry. It's just nice to have those moments where I let myself think about it. I don't let myself think about it too much because every day I just want to be present with what's happening and what I'm experiencing in that day at that time, whether I'm being social or whether I'm writing, or whether I'm in the garden. So I'm not thinking too much of the past. But it has been a crazy journey so far. I have had a few moments where it has all hit me. Once when we were playing Wembley with Harry, right before we went onstage, it really hit me. I was like "wow, I got myself here. That's crazy. I grew up in a small town in Tauranga, and I'm about to play at Wembley. Have a moment with yourself Naomi, and celebrate that" That was one moment. the gig in New Zealand, in Aotearoa, was definitely another moment. But it was cool because that moment, it wasn't another like 'Oh, you're so fucking awesome. You got yourself there.' It was looking around at these people… 
I had people come and help me from England, from America, I had all of my family there, I had all of the friends I'd grown up with as well. I was just looking around and thought "wow, every single person here right now has, in my eyes, made sacrifices to help me." Maybe they didn't see them as sacrifices, maybe it just helped them feel good, or they wanted to. But everybody here has wanted to and has helped me become the person I am, or helped me fulfil a vision, whether they maybe saw it or not. It just filled me with the craziest gratitude. That's why I just cried because I'm so grateful to all of the humans—and trees as well—but all of the humans that have helped me along the way. And God, I'm just a really stubborn person—I just won't give up. That's what's going on, you know? [laughs] Like, when you love something, you just can't give up on it. That's all it is here. It's not necessarily because I'm super talented, or you know… I just love what I do, and I can't stop doing it.
Why I said I want to take a minute to reflect on your journey so far, and I totally understand why you might like to be more present rather than reflect, and that's fine, I think every once in a while, it's always good to reflect because you've worked so hard and you deserve it. You just seem like a lovely human being, and none of it's put on or fake. As I'm sure you know when it comes to show business, there are a lot of people who try and act a certain way. But you're literally just yourself, a lovely person, and you seem like you're the same person who uploaded a YouTube cover 10 years ago. I think it was Christina Perry cover or something [laughs]. You seem like a wonderful human being. I just want you to say you've thoroughly worked hard, and you are talented, even if you say you aren't. You literally deserve everything you've worked hard for. It's just lovely to see when somebody who's been doing the hard graft finally makes it.
Thank you for saying that. It's really nice to hear you put it that way, and I really appreciate that. Yeah [laughs] it feels so nice to hear. It's not really even about music, I just want to get the most out of my life and give the most with my life that I can. That's all it comes down to. So it's really nice you see that.
Finally, if you could manifest anything for yourself this year, what would it be and why?
Musically, the opportunity to grow more and be challenged, whether that looks like an album or a new weird project. Just a little bit of magic. And in life, I would love to manifest a feeling of groundedness. I've been on the road for a long time, and I'm ready to be somewhere where I can physically put my hands in the dirt every day and grow some flowers and maybe some potatoes.
Ny Oh's latest single You Are is out now. Follow Ny Oh @lookitsnyoh
Interview Cameron Poole
Photography Sara Regan