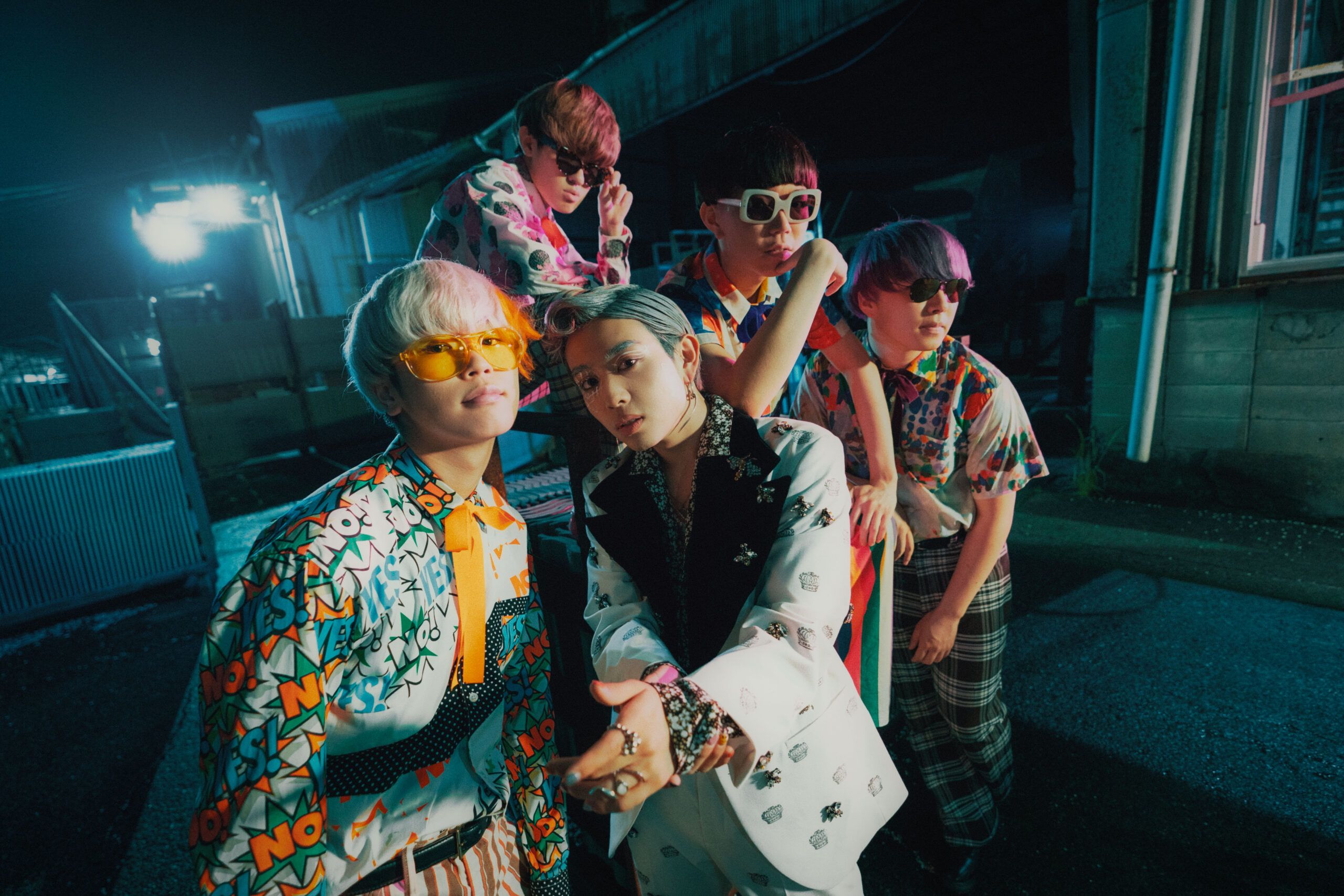 OdAkEi x SARUKANI
Tease your 9 Lives in the newest collaboration between rapper OdAkEi and beat box crew SARUKANI.
What do you get when you bring together OdAkEi's flow as a rapper with beat box crew SARUKANI? A track that is so fire, you might test one of your nine lives. On 9 Lives, the listener is transported to another dimension. With its atmospheric, larger-than-life sonics, emerging Japanese rapper OdAkEi and Japanese human beatbox crew SARUKANI come together to test the limits of their own artistry. 1883 Magazine chats with the group and rapper to talk about 9 Lives, upcoming music, and more.
How did you all connect and decide to release a song together?
OdAkEi: When I saw SARUKANI member Rucy's beat box, I thought, "Wow, this guy is so insane!", so I called him and went to see him. That was the beginning. Then I was introduced to the members of SARUKANI, we hit it off right away and decided to make a song together. That's how this track was born.
Tell us the inspiration behind 9 Lives?
SARUKANI, SO-SO: It all started with a cat's meow that OdAkEi suddenly made. From there, we recorded a lot of cat-like sounds, and finally that dark and heavy beat was created.
What was the creation process like?
OdAkEi: We were always thrilled! We were always having crazy conversations like "Let's put this sound in!" or "Why don't we go to another world?" We were so excited from the start to the end with all kinds of crazy conversations.
You worked closely with producer Ryosuke "Dr.R" Sakai on 9 Lives, what did you learn from him?
SARUKANI, SO-SO: I learned the "compromise" that only a professional can make. For example, when I create a song from an intro, I make that part and finish it up perfectly before moving on to the next part, but Ryosuke "Dr.R" Sakai would work on a part at first even if it was a little rough, and once he sees the whole structure of the track, he then would work on the details. His style was opposite from me and I learned a lot from him.
What are some artists and tracks that influenced 9 Lives?
SARUKANI, SO-SO: It is a mixture of various musical genres, so we can't narrow it down to one, but one of songs by Kanye West solidified the genre and the direction of the sound.
The song references the tenacity of a cat that survives despite all odds. What was it about that proverb that resonated with all of you?
OdAkEi: My own lifestyle motto is "Live in the present. Carpe diem." So I thought its vibe was exactly what I was looking for. I was impressed by its attitude of not being afraid of death, live now to the fullest as if you will die tomorrow.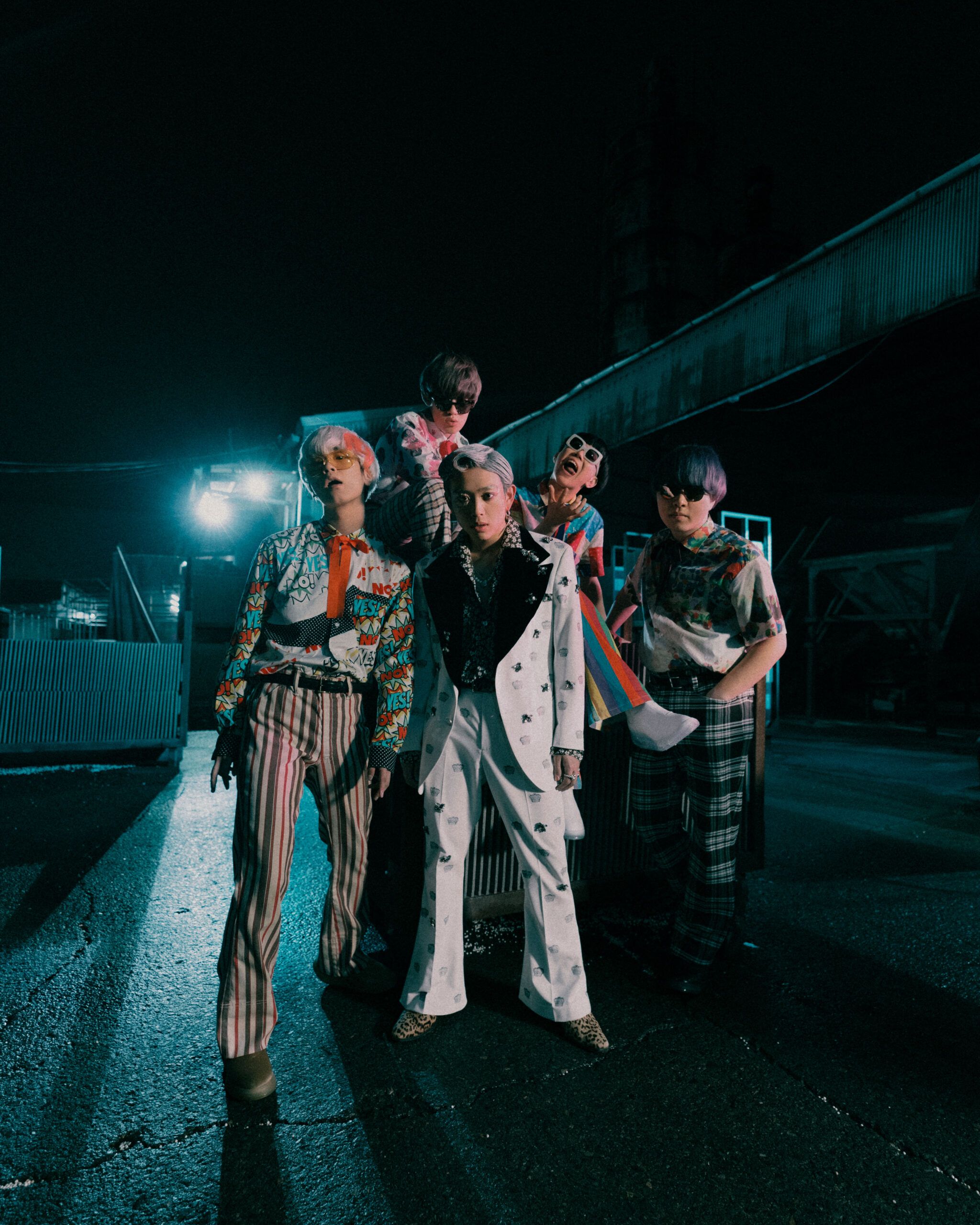 You guys come from a mix of genres. Why is it important to you to not stick to just one genre or type of music?
OdAkEi: What we think and feel is different at different times, and I think it is inevitable that genres and types of music disappear in this way. I think it is more natural to express oneself in a more honest way by valuing the feeling of the "now," as in, "I like this tempo and this vibe right now.
What 3 songs would you choose to soundtrack your perfect day?
OdAkEi:
John Lennon – imagine
Bob Marley – Is This Love
Yo-Yo Ma: Cello Suite No.1 in G Major, BWV 1007
SARUKANI, SO-SO:
Riot – Overkill
Porter Robinson – Musician
Said The Sky – Emotion Sickness
Finally, what are your plans for the future? What can people look forward to with your music?
OdAkEi: I want to spread more music from Japan to the world, and I believe that this song, a collaboration with SARUKANI, will be the first step in delivering music regardless of genre or national borders.
SARUKANI, SO-SO:
The words "Cat has a nine lives" give me a lot of courage. I took it to mean that no matter how many times you fail, you can always start over. 9 Lives is a dark hero-like song that supports those who challenge something from the shadows.
9 Lives is out now.