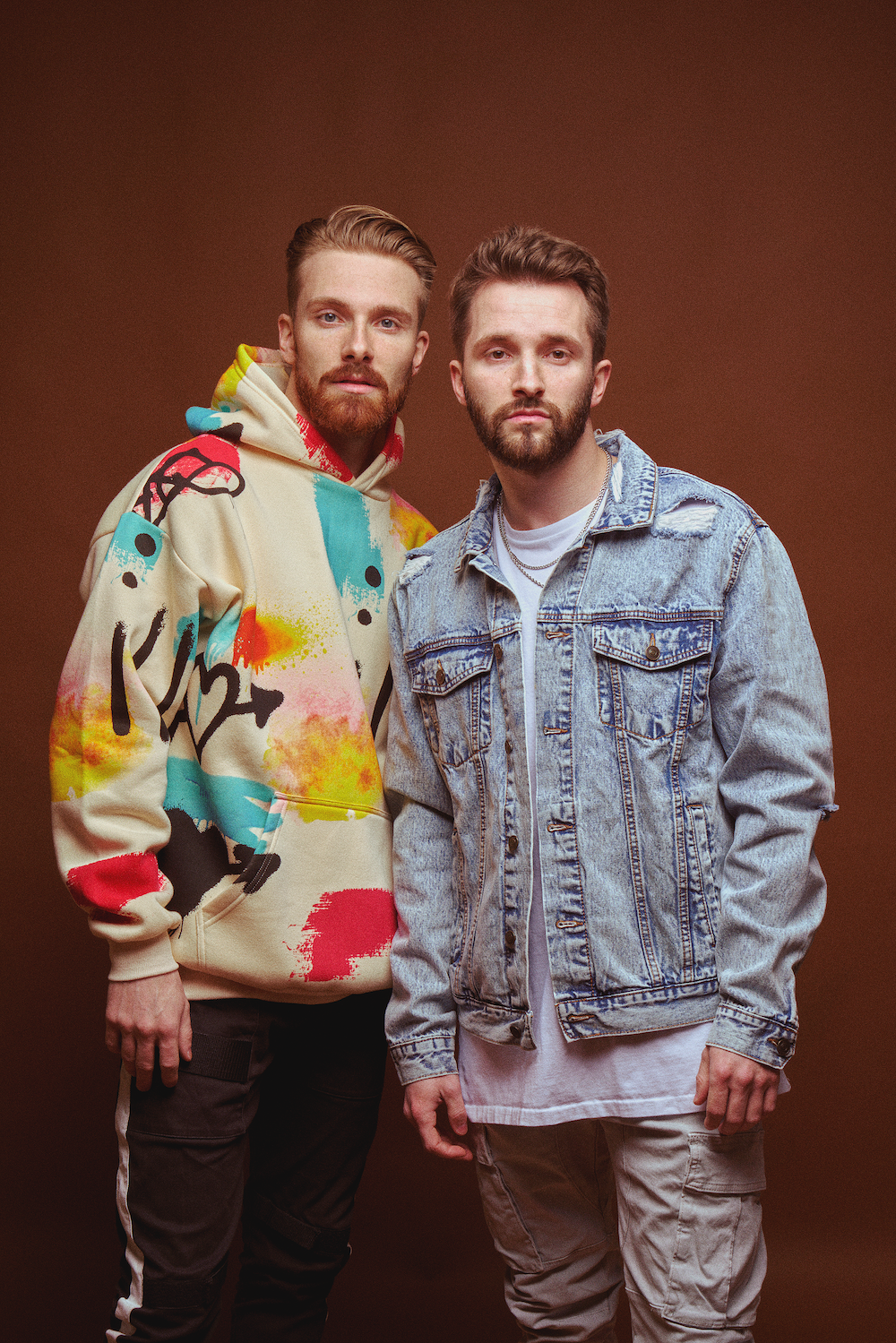 Rags And Riches
Kentucky brothers RAGS AND RICHES have become known for their explosive anthems, building an impressive fanbase within their community and online.
Having toured extensively across the States, the duo have been delivering their intoxicating sound to the masses, and now they are kicking off the year with the ultimate feel-good tune!  Holiday. is all about the feeling of complete burnout and the desperate need to just get away from it all. Reminiscent of Foster the People and Glass Animals, the energetic track gleams with fast-paced percussion, bold, confident vocals and a colourful, dynamic melody. Speaking of the track, Tanner shares, "It came from a place of feeling burnt out on the schedule we were living. We had been doing the same schedule for a few years and this was our "get me out of this way of living" mindset."
We spoke with brothers Tanner and Peyton Whitt about the new single, the making of the music video and what's next for RAGS AND RICHES.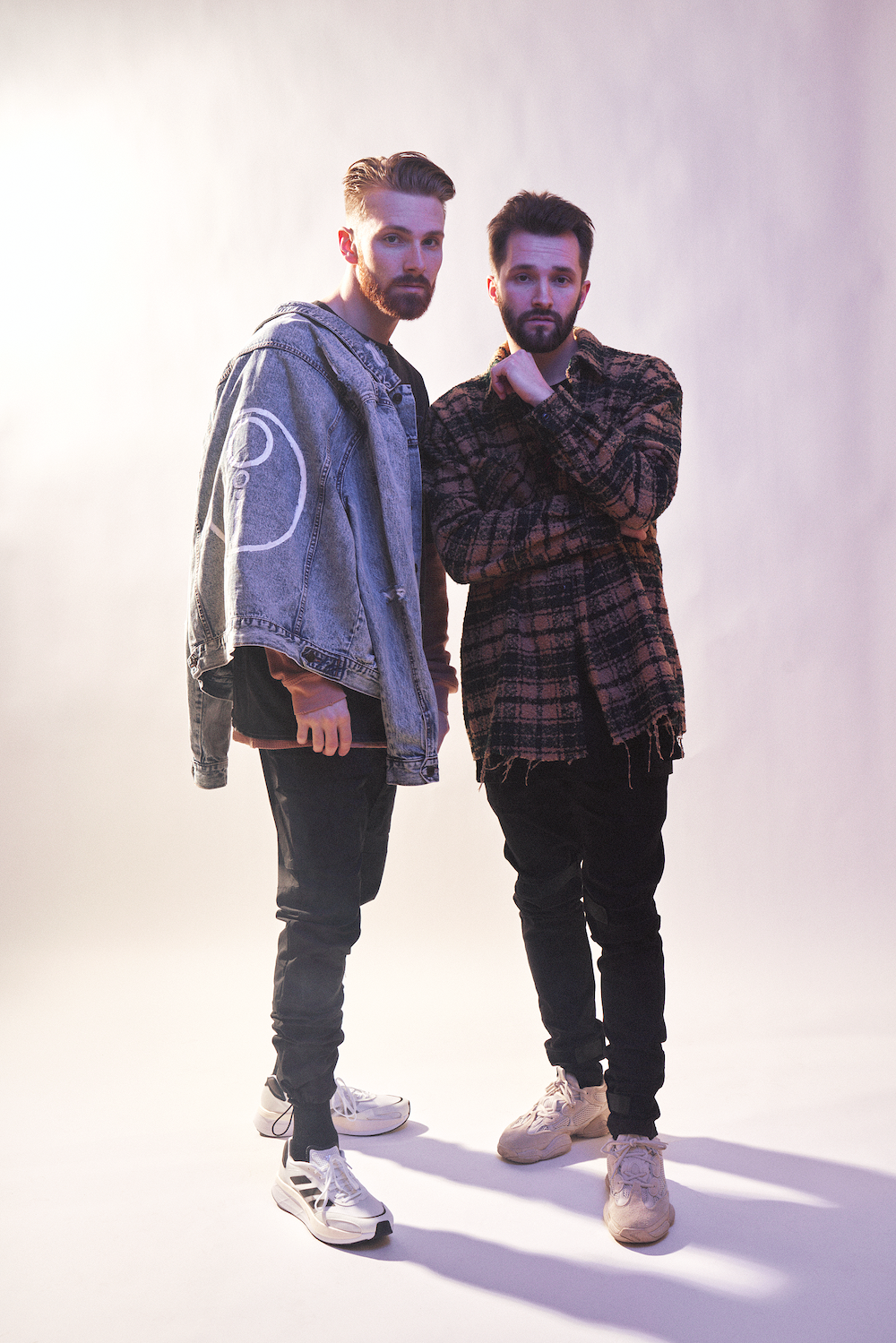 Hey RAGS AND RICHES! Congratulations on the release of your new single holiday. You've certainly started 2023 off with a bang. How does it feel to finally have the song out and does this track set the tone for what the remainder of the year has to offer?
Hey! Thank you so much! This was honestly one of our favorite releases to-date. We think it really set the tone for what the band has in store for 2023. The more mainstream pop feel is the direction for the new material, so this was release 1 of many this year!
holiday. speaks of the desperate need to get away from the stresses and demands of work and life. Tell us more about what you were experiencing at the time of writing this and how you've helped to ease those pressures.
This song was being written during the time right before my(Tanner) wedding, so between playing shows, preparing for that and balancing our everyday lives it felt smothering. Some of the thought was an expression of looking forward to my(Tanner) honeymoon, but other than that it is a very relatable song that everyone experiences I would dare to say almost weekly!
 holiday. takes inspiration from the likes of Foster the People and Glass Animals. What is it about their sound that you resonate with? 
We really liked their dance vibes on some of their more mainstream pop songs, so we wanted something like that! Overall both bands are great and have inspired us for quite some time now.
The music video for holiday. looked like a lot of fun to film! Can you tell us more about the making of it? Any funny stories from behind the scenes?
It was a BLAST!!! It was one of the most simple videos we have ever done, but also we built the "Moon/Planet" set. This was a challenge, but also turned out great and super rewarding. Peyton and I(Tanner) are super spontaneous when in creative mode, so the multiple water scenes of our friend Alayna spilling water from the coffee pot and on the boss' shoes were just thought of on the day of shoot. We thought that made her character unique and memorable. I think the whole shoot we were all just laughing at the different costumes and acting.
I can imagine that working together as brothers can have its ups and downs. What would you say is the hardest part of working with family and also, what is the best part?
For the most part it has always been easy for us. We obviously fight like brothers at times, but we have grown to work better together and respect each other's opinions on directions and suggestions.
You've built a solid fanbase in your hometown of Lexington, Kentucky. How has the city impacted your sound and can you see yourselves moving anywhere else any time soon?
Thank you! Yeah, we love our hometown, but could be persuaded to move elsewhere at some point. The music scene here is more Country, Bluegrass, Folk, and Indie which is difficult to impact our sound too much, but we would have to say it inspired us to be different and stand out as much as possible!
You have performed over 200 shows in over 40 states. Where will 2023 be taking RAGS AND RICHES this year? Any shows planned for outside the states? 
We have a ton of shows/festivals lined up for this year! We don't have anything outside of the states yet, but would love to hit some markets outside of the states to finally see some of our biggest fans and explore new areas as well!
What's next for RAGS AND RICHES?
New music coming extremely soon and also tours will be announced within the next few months! We are always up from something new, so we are expecting 2023 to be our biggest year yet!
holiday. is out now. Follow Rags And Riches @ragsandrichesmusic
Interview by Joe Beer