Repercussion @ WHP Review
Repercussion at Warehouse Project in Manchester isn't for the faint hearted.
Having never been to The Warehouse Project (WHP) in Manchester, my excitement levels were high. This 'Project' has been growing in reputation for the last 16 years to become something of a bucket list event for ravers. The Repercussion night at WHP is in its second year and was a sold out event, with the place packed to the rafters.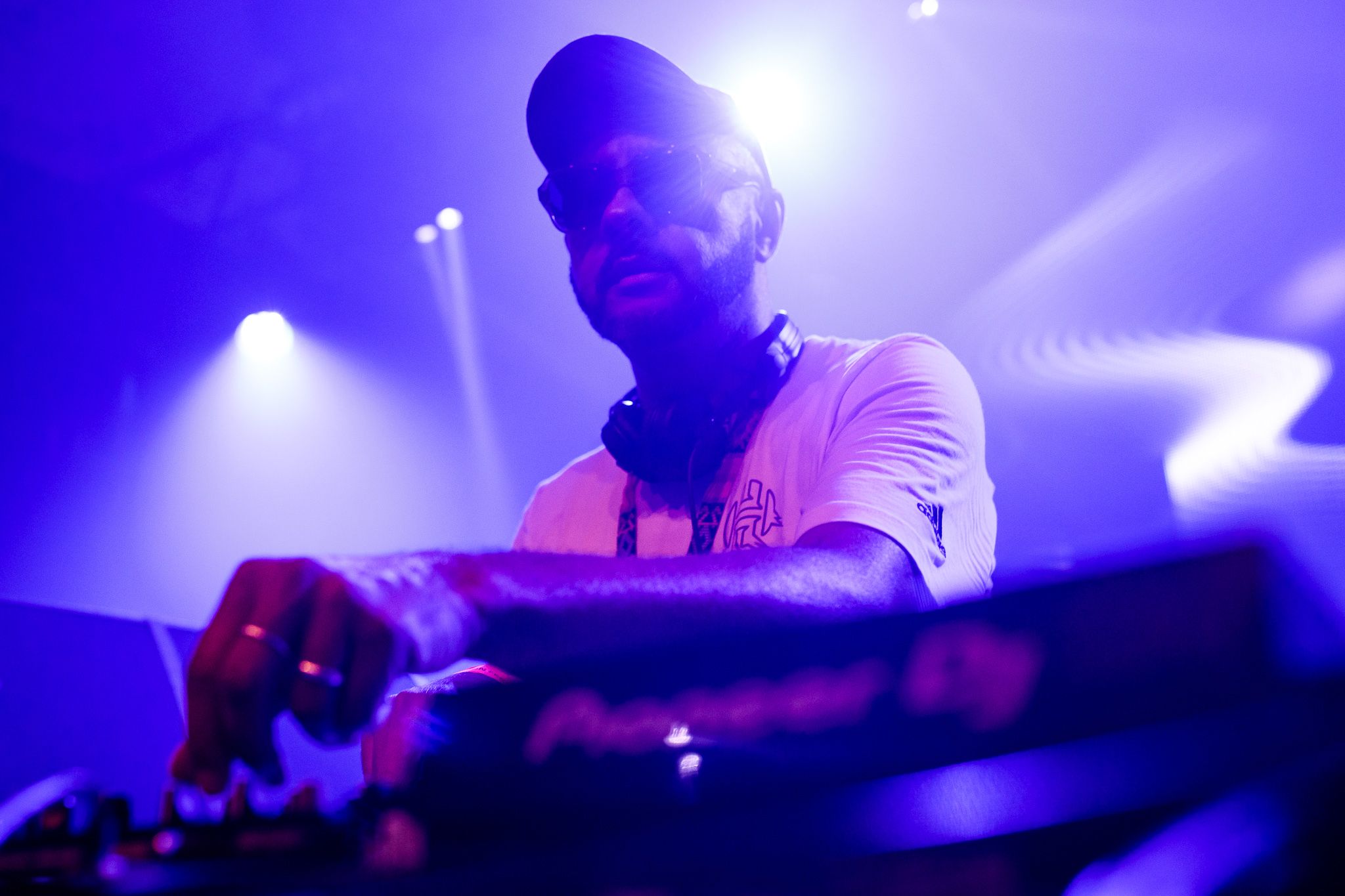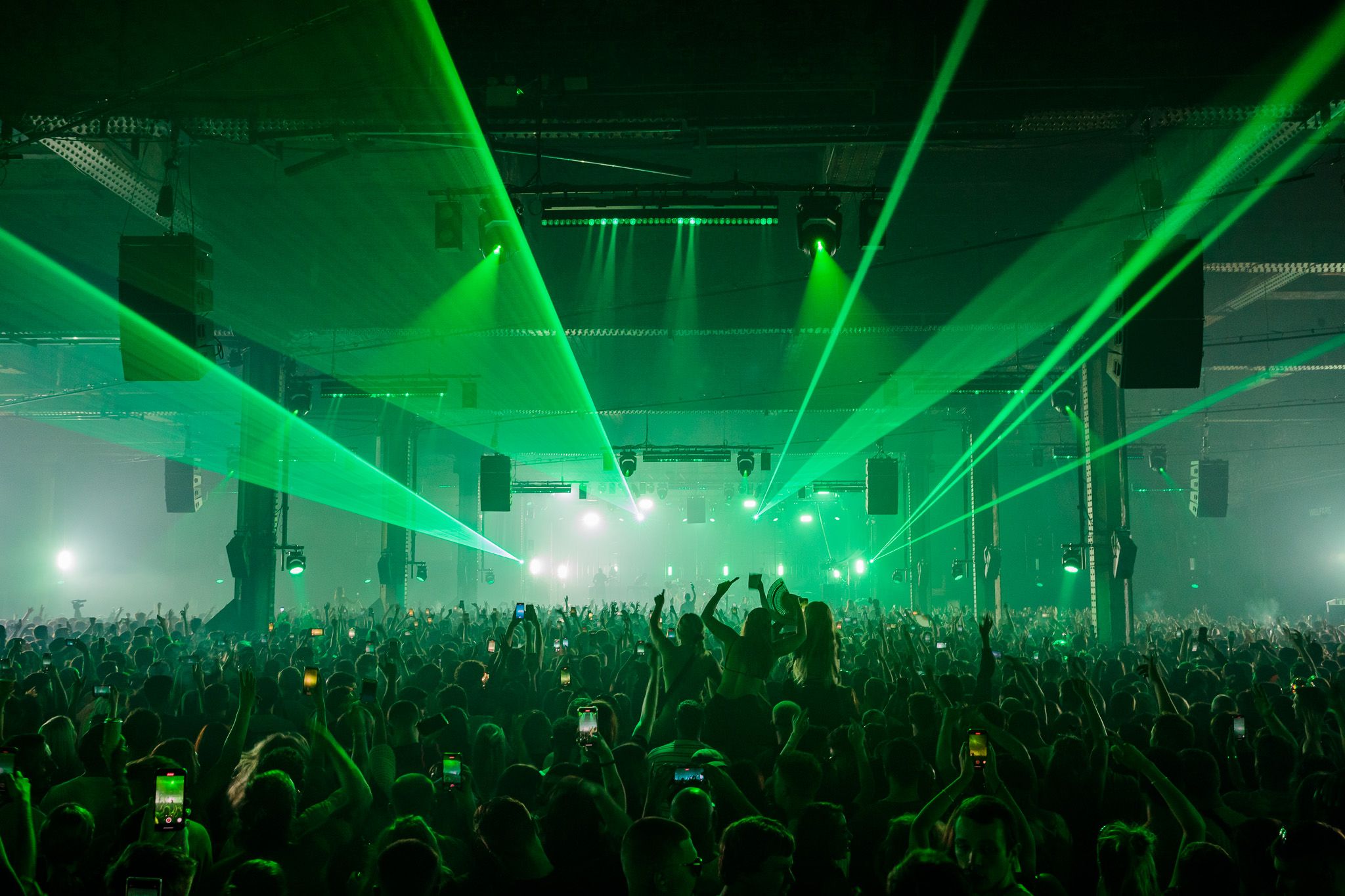 With a festival-sized line-up of live and DJs acts that was curated by WHP, Boiler Room, Gilles Peterson's WWFM, Mr Scruff and a few others, it was really refreshing to see such effort put into the line-up for a one-day event. Jamie XX, Little Simz, Fred Again, Jeff Mills, Goldie, Hunee, Palms Trax and many more graced the gigantic warehouse situated in the disused railway station at the Depot, Mayfield, which has been abandoned since the 1960s.
There was a military operation taking place outside the venue to get the 10,000 revellers inside as quickly as possible, with some people queueing for hours to enter.
Once inside it felt like we'd passed through some sort of apocalyptic checkpoint to get into the 'safe zone', but then realised the space was actually a futuristic rave armageddon, with huge dark rooms, lit only by lasers, and gigantic sound systems banging out almost inaudible music. It was clear that your position within the rooms would either deliver one of the best sounds you've ever heard or the vibration of the bass would ricochet around the room causing sound clashes.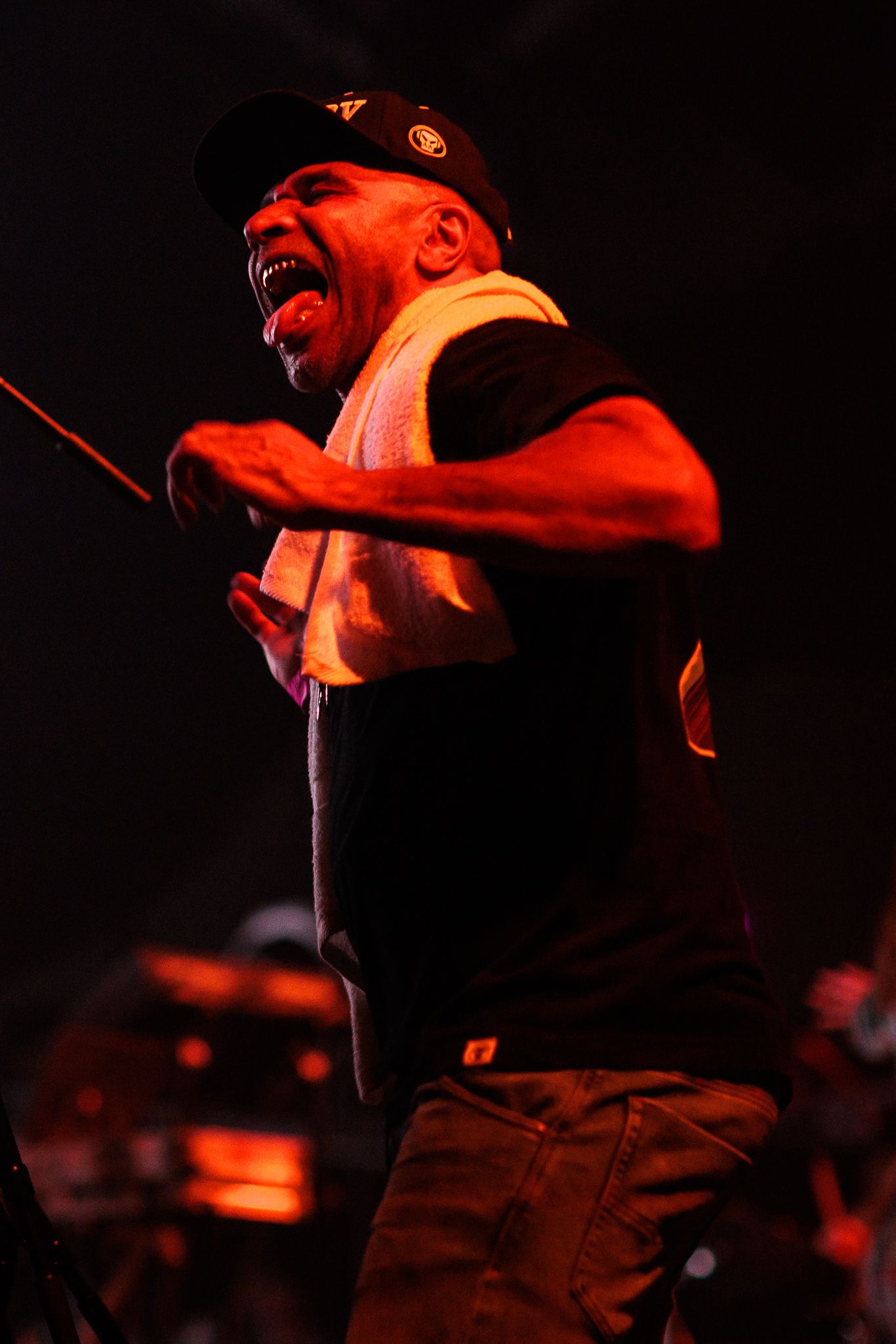 With thousands of people scrambling around like ants, there was a hectic, almost terrifying atmosphere. Speaking to the staff about where things were, we were pointed in various directions before finding the garden area for some respite. We'd been in there about 30 mins and were already looking for some sanctuary.
That oasis came in the form of a legendary Manchester pub, The Star & Garter, which is on the periphery of the site and billed as 'the last truly independent music venue you will ever know'. The grade II listed building that was originally built in 1803, sat in direct juxtaposition to raveaggedon that was happening a few metres away. The queue for this place was off-putting, but once through the doors it became our refuge for the night.
Boiler Room was broadcasting live from upstairs and I managed to have a few words with the legendary DJ, Colin Curtis, who's been called "One of the most important black music tastemakers there has ever been in the UK". Curtis was about to go live on Boiler Room and commented "It's my first time on Boiler Room, I've only been DJing for 54 years…"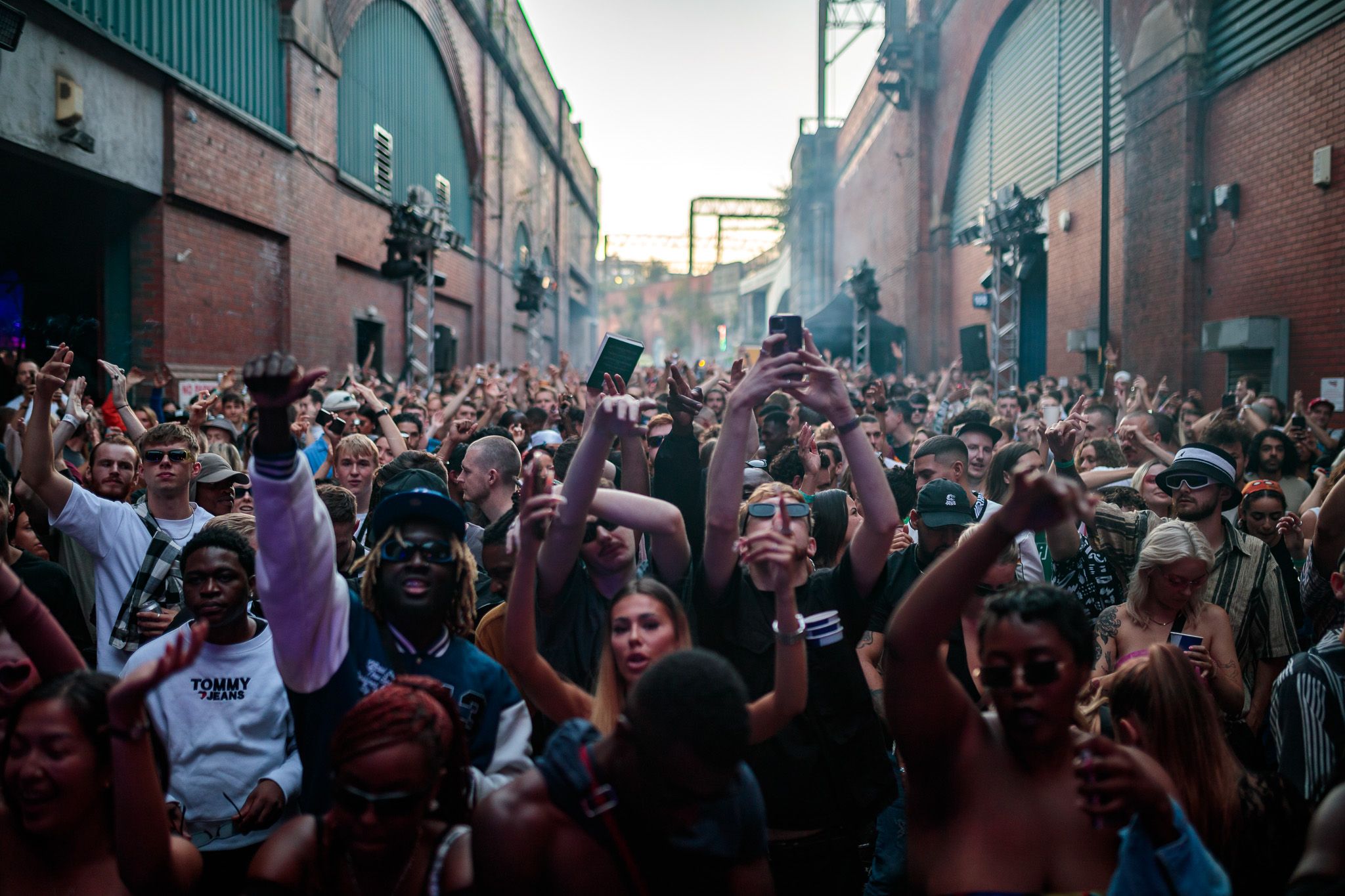 With Paula Tape laying down some four-to-the-floor beats in the background Colin commented "How people react (to my set) is up to them, I'm just going to play, jazz, house whatever, I don't really get trapped into niches anymore and just do what I do."
Pushed on the current scene "This is the new world, when I started in the 60s it was underground soul music that developed into the northern soul, and then from 78 I was a massive part of jazz funk in the north of England. Through Rafters and Berlin Club (both in Manchester) in the 80s I played hip hop, jazz, Brazilian, and I was probably the first person to play house music in Manchester."
Downstairs at the Star & Garter EVM128, who was playing Repercussion for the second time with his Dance Regular night, said "Yeah man WHP is madness! Packed full of party people in good spirits. The vibe and energy are great and the sound is pretty immense too! The Star and Garter is my favourite area of WHP as it has that intimate vibe we're used to."
Alongside EVM128, the DJ collective included Szajna, Murder He Wrote, Don Surf and Bakey who dropped cross-genre dance floor orientated music they like to call 'Body Music'. Sharnie, Aurcul and DJ Ayy Den also made an impromptu appearance and MC Chunky kept the vibes going and the energy high for their 3-hour set. The Dance Regular anthem – TC4's Caracas had it going off, as well as tracks such as Don Surf's Soundboy and Szajna's Sweetest Dub both on the Dance Regular label.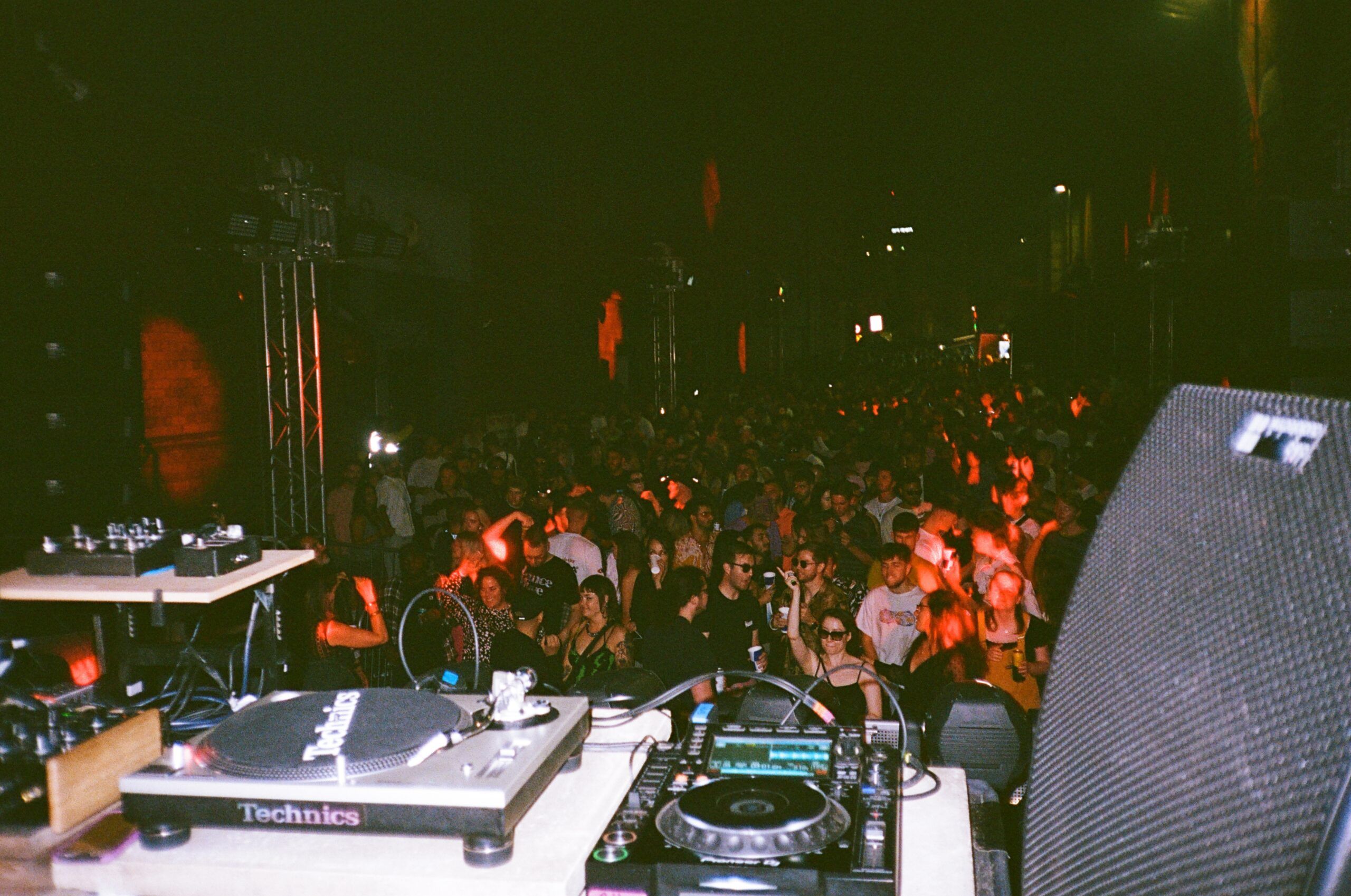 EVM128 commented after "The crowd were so receptive to broken beat and they didn't stop dancing, if you got in there you didn't want to leave. There were many faces I haven't seen before, but also a few I have, but it's always exciting to see new people getting into the Bruk ting."
We eventually left the safe haven of our 'local pub' to venture to the Concourse for Hunee. I'd first seen Hunee DJ at Kala Festival in Albania two years previous, where he played for 8 hours until the sun came up. His super eclectic sets mix from disco to house to techno to African rarities to vintage Italo and beyond: Hunee's an unbelievable DJ and never misses a beat.
His set at WHP was a little less eclectic as he played a harder sound with less disco and more house and techno to fit with the décor. But, as always, Hunee showed himself to be a master of the art – dropping tracks such as Reach – Lil' Mo' Yin Yang, Daphni's Fly Away, Ruslabox – Sinner in Me, and the 12″ '88 version of New Order's Blue Monday – obviously in honour of the local Hacienda stalwarts.
We finished off the night listening to a bit of Jeff Mills, but the most intense strobe I've ever experienced started sending us over the edge, so we slipped out into the Manchester night and away to our beds. It was a day/night of mixed emotions, from the big room rave to a small intimate pub 'house party'. I know which I preferred, but maybe I'm showing my age…
For upcoming events visit www.thewarehouseproject.com