Rhianne Barreto
Rising actress Rhianne Barreto is flexing her comedic acting chops in the new BBC One comedy crime thriller The Offenders.
At just 23 years of age, actress Rhianne Barreto has already had a thriving career many dream about. Since being named as a Screen International Star of Tomorrow, starring in A24 and HBO's SHARE and ITV's HONOUR, and now she gets to star alongside the likes of Christopher Walken and Stephen Merchant in her new show The Offenders. The show, which has the appeal of a prison drama mixed in with a bit of comedic timing like in the iconic Misfits, is focused on 7 strangers from different walks of life who are forced together to complete community service as a payback sentence but quickly become entangled in each other's lives… while also becoming involved with a dangerous criminal gang. Rhianne stars as Rani, an A-Level student who is embarking on a path to Oxford… until she gets caught shoplifting and has to complete a community service order.
1883 Magazine's Kelsey Barnes spoke with Rhianne Barreto about The Offenders, representation in TV, her career so far, and more.
You began your career in 2016 with the miniseries, Fright Bites. How would you say you've grown as an actress since then?
I was so nervous on that job! It was my first day on a film set and had this incredible co-star Percelle Ascot, who went to BRIT a few years before me so we had common ground. He really held my hand and helped me throughout the shoot, explaining everyone's role, making me laugh and keeping me very relaxed. I hope to be someone's Percy Ascot on set! 
I remember feeling super worried after my first day, it was a one day shoot and I was so used to theatre, I wasn't at all used to the nature of filming – I worried so much about what take they would use. Tickle Monster was such an incredible short, and I was so lucky to be a part of it. I really learnt a lot. It went on to have such a successful life. Remi Weekes is just this gorgeous visionary, I feel blessed to have worked with him and I can't wait to see what he does next! 
Congratulations on The Offenders! The BBC/Amazon comedy thriller was renewed for a second season before the first has even aired. What can you tell me about the show?
Thank you! It's set in Bristol and is about these seven VERY different strangers who all are sentenced to complete community service. They are all "stereotypes" who slowly reveal themselves to be anything but. It's full of laughs and tension and it is from the mind of Stephen Merchant, a British comedic icon! It's also jam-packed with some Hollywood Heavyweights; Christopher Walken, Claes Bang, Richard E Grant – as well as some British stars such as Darren Boyd, Clare Perkins, Eleanor Tomlinson and Jess Gunning! It's a mega cast. Having been commissioned for a second series during Covid we were able to really expand the story and the character arcs and seed some really powerful easter eggs that tie up so beautifully in the end. I'm very proud of it.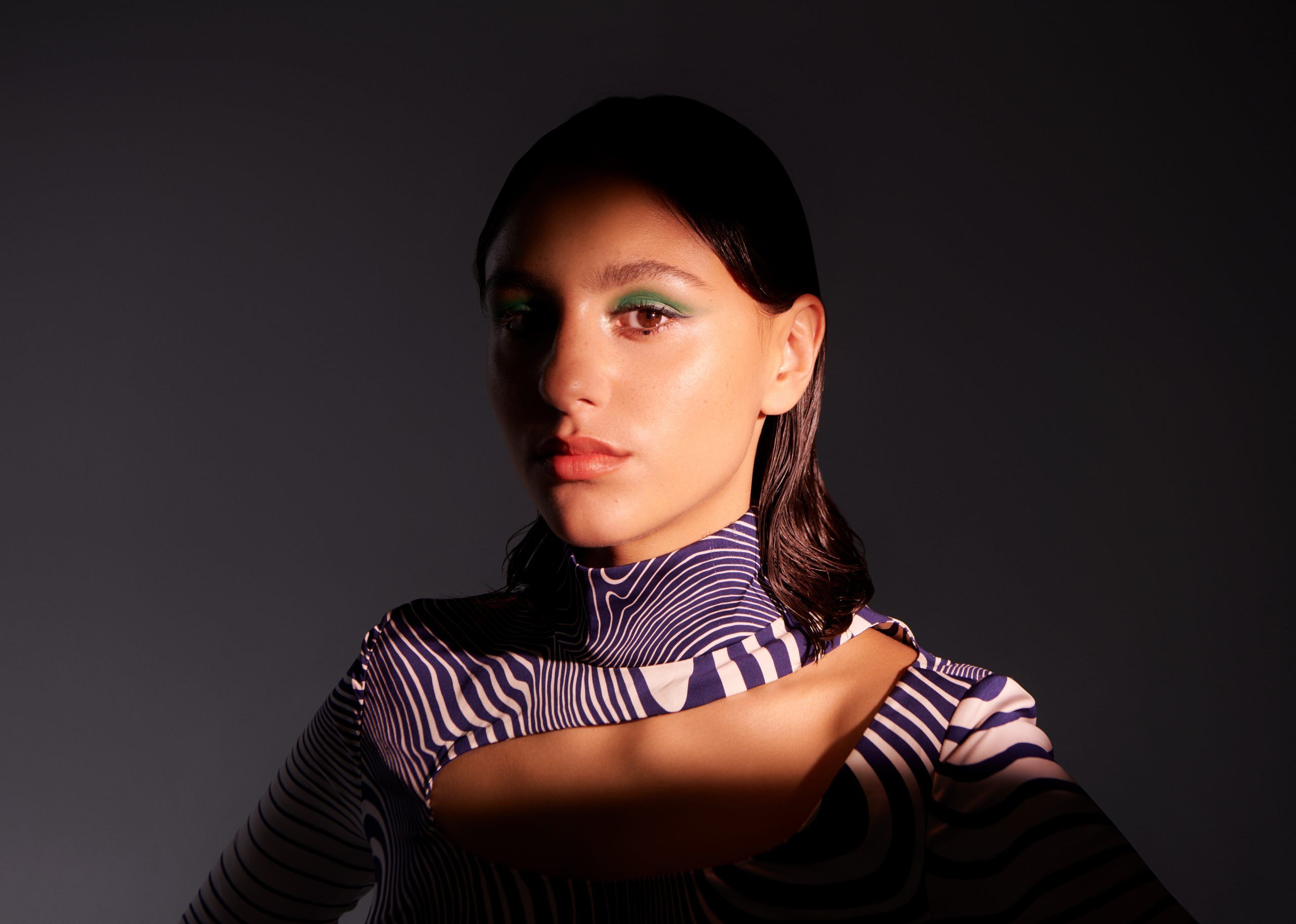 What attracted you to your character, Rani?
She is such a conundrum! On paper she is a stereotype, but what is so genius is that Stephen calls out all our stereotypes during the first episode as she classifies herself as a "studious asian good girl" and then breaks it down and becomes anything but! It's genius writing. I think playing someone who goes on a huge emotional journey was terrifying and exciting in equal measure. 
Do you have a favourite scene or episode that you're most excited for people to see?
At the beginning of the show there is this chase scene, we shot it all night in this shopping centre and it was super fun. I had this incredible stunt woman, she warmed me up and kept me going and was just a champ. It was cool working at night in a shopping centre, the lighting inside malls kind of messes with your mind, you don't know how time is passing really. I find stunts so rewarding. Sometimes you never know if you have satisfied the director with an emotional or dialogue-based scene but with stunts, you either run fast and hit your mark or you don't. When you do it feels really good. 
The show has quite an all-star ensemble cast. What was being on set like?
Surreal! I remember the first day Walken was on set, acting with him just felt magical, he has this old Hollywood sparkle in his eye. He was so playful and fun! Everyone is just top of their game, you know? Everywhere you turned you were working with masters of their craft. I felt blessed to be amongst them!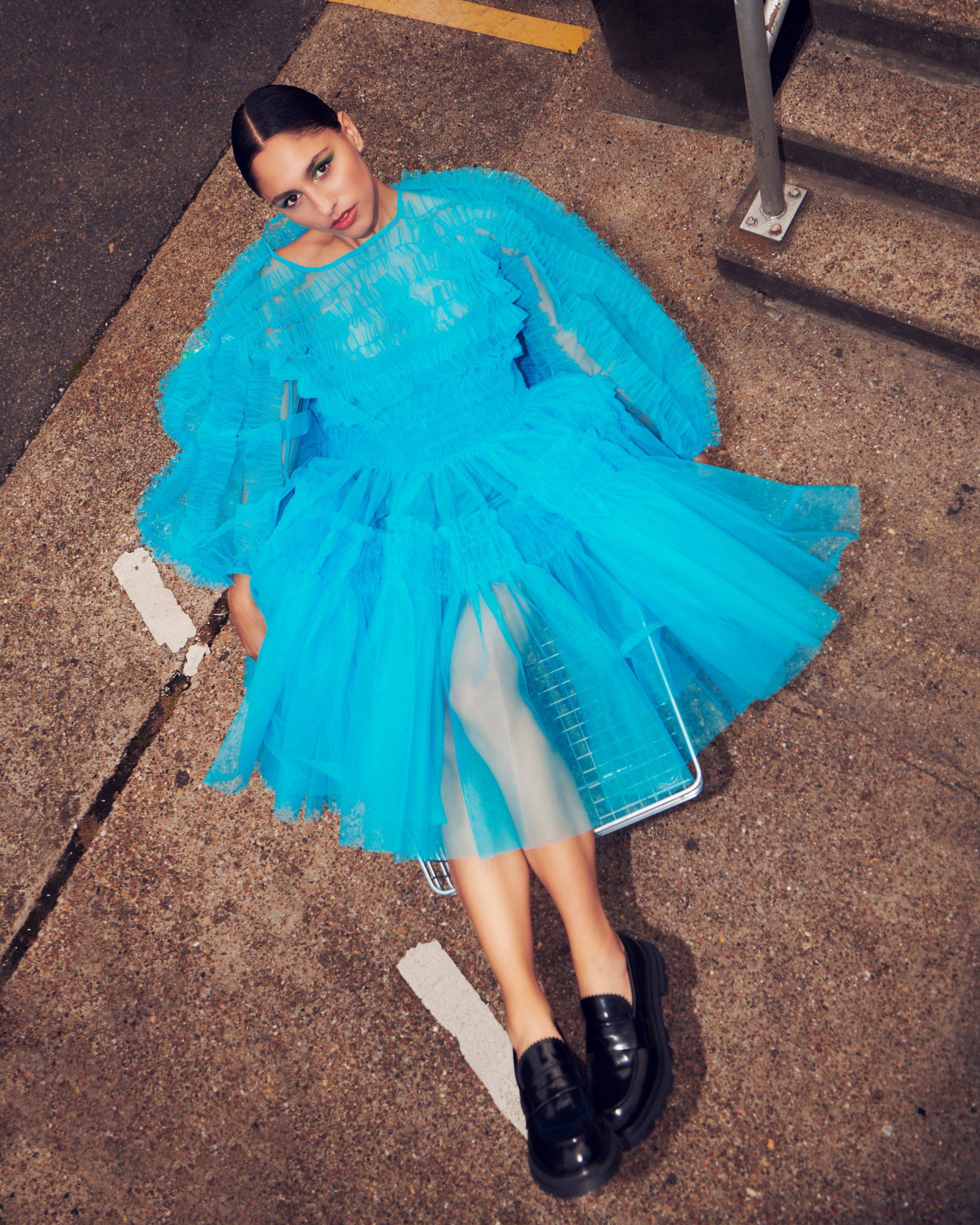 What did you learn from watching or working with actors like Christopher Walken and Stephen Merchant that you'll take with you to future projects?
They work so hard! Stephen is such a machine. To write, direct, star and produce… I don't know how he does it. He has a great mind for storytelling and knew exactly what he wanted. Getting the tone right for a comedy/thriller is tough but I think he absolutely nailed it. Walken had this freedom about him, he was relaxed and playful. As an actor, it's just so fun to be around because you feel like the scene is ALIVE. After five takes he throws something fresh at you. It keeps you on your toes and ultimately lifts the scene for everyone.
I love what you said in your chat with The Evening Standard about making room for normal, working-class actors into creative spaces that are currently being inundated with people from private schools. Was there anyone that you felt when you were growing up that you could look up to in the industry to feel confident that there would be a space for you?
Dev Patel and Riz Ahmed are huge inspirations for me. They are stars who grew up near me in North West London. They have gone on to play knights, surfers and literary characters – they've broken down so many barriers for brown actors. I am really grateful and moved by their work, I hope to play the breadth of roles they have. 
Have you been able to see change within the industry yourself? 
For sure, I don't think I would've been cast in the roles I have played ten years ago. There have been some amazing casting directors, Shaheen Baig, Amy Hubbard, Aisha Bywaters and Avy Kaufman (to name a few) who time and time again cast so diversely and seek out unknown actors for big parts. Their work is so vital. Box office figures show there's a huge audience for diverse casts; Crazy Rich Asians generated 230 million dollars worldwide, Get Out made 255.4 million dollars and Squid Games more recently garnered 111 million viewers making it the most-streamed show on Netflix's platform. 
Representation is powerful. Seeing different people, from different walks of life succeeding and making art that reaches households is everything for me. That's the power of movies. Having a lens into the lives and experiences of people you may not ever encounter, and having compassion for them.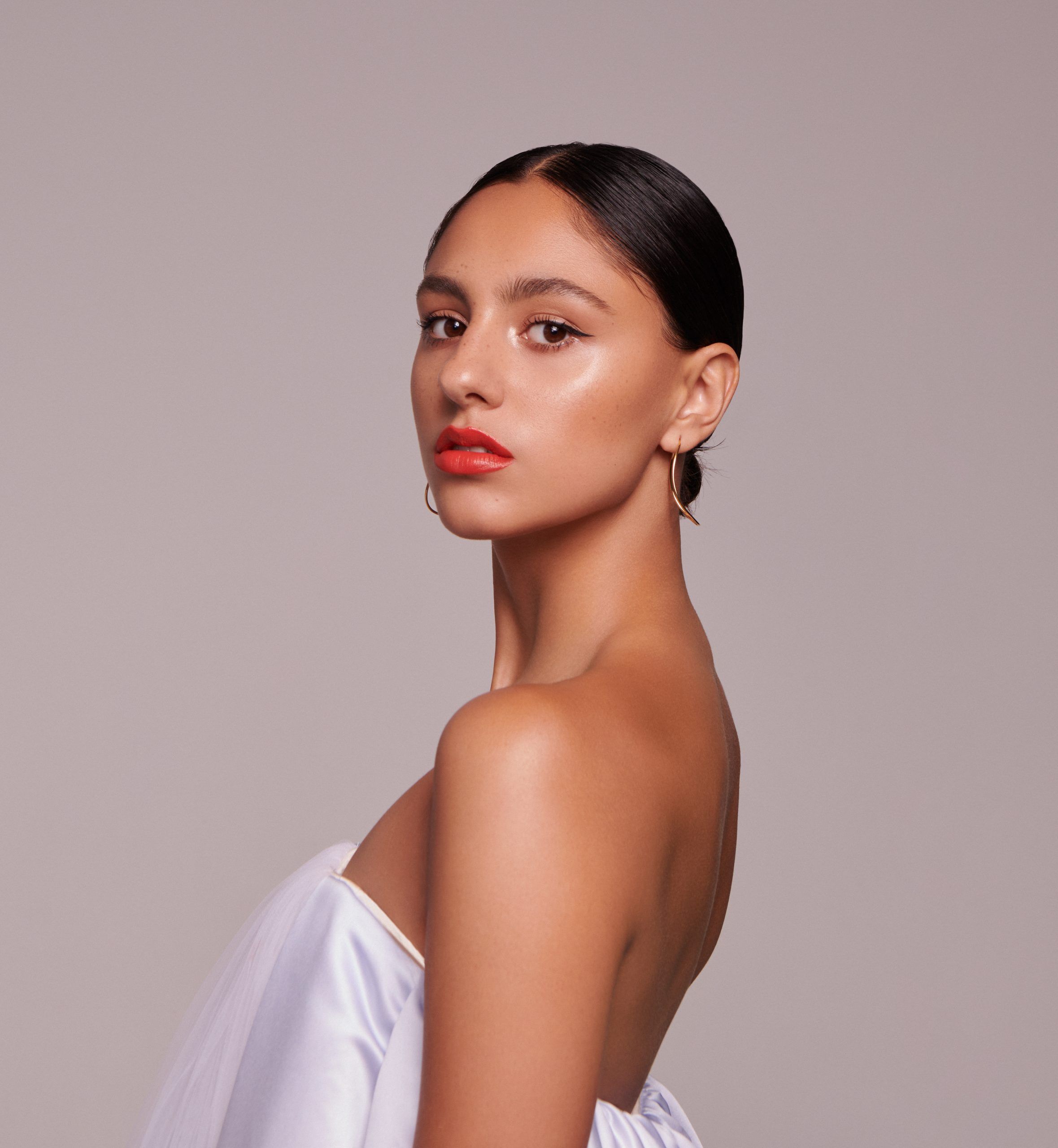 I love what you said about not playing the best friend role and focusing on being the main character — was this realization something that you've had for a while or did something else spark it?
Gosh! I worry that sounds super arrogant and I would like to add that I would happily play smaller roles and a best friend character if it was super layered and new for me. I just want to play well-written characters, big or small like I had in Hanna. Playing Sophie was super fun, joyous and bolshy and I am so grateful to have played her. She was in no means the stereotyped "brown best friend" She had a gorgeous storyline and a fully fleshed-out character.  
I feel casting the "brown best friend" is something that some productions lean on to not get blasted for not being diverse, but those characters aren't given full and thought through storylines. When researching diversity on screen I found a report on Equity from 2018 stating, "It found that ethnic minorities are under-represented in peak scripted programming, with east Asian and Middle Eastern actors most affected". Riz Ahmed also speaks beautifully on representation, breaking down acting roles for ethnic minorities into stages; "Stage one is the two-dimensional stereotype – the minicab driver/terrorist/corner shop owner. It tightens the necklace. Stage two is the subversive portrayal, taking place on "ethnic" terrain but aiming to challenge existing stereotypes. It loosens the necklace. And stage three is the Promised Land, where you play a character whose story is not intrinsically linked to his race. There, I am not a terror suspect, nor a victim of forced marriage. There, my name might even be Dave. In this place, there is no necklace."
My sentiment with the statement "I don't want to play the best friend role anymore" should be rephrased to "I want to play Stage 3 roles, be it big or small". As most actors remark, it's important to not play the same role again. I want to do new things and make space for other young brown girls to see people who look like them in performances that speak to them in different ways, not just as the character who serves the white lead, but as someone who if we followed would be the lead of their own movie. Someone who has their own full storyline. 
Lastly, if you could manifest something for yourself this year, what would it be and why?
Good question! I'm not sure really…maybe good times? I want to spend more time with friends and family. Having been away shooting in another city for a year during Covid, I feel like I have missed a lot of London life. So that I think! And to work with nice people on cool projects and have some good fun times. 
The Offenders airs weekly at 9pm on Mondays on BBC One and BBC iPlayer. 
Interview Kelsey Barnes
Photography Joseph Sinclair