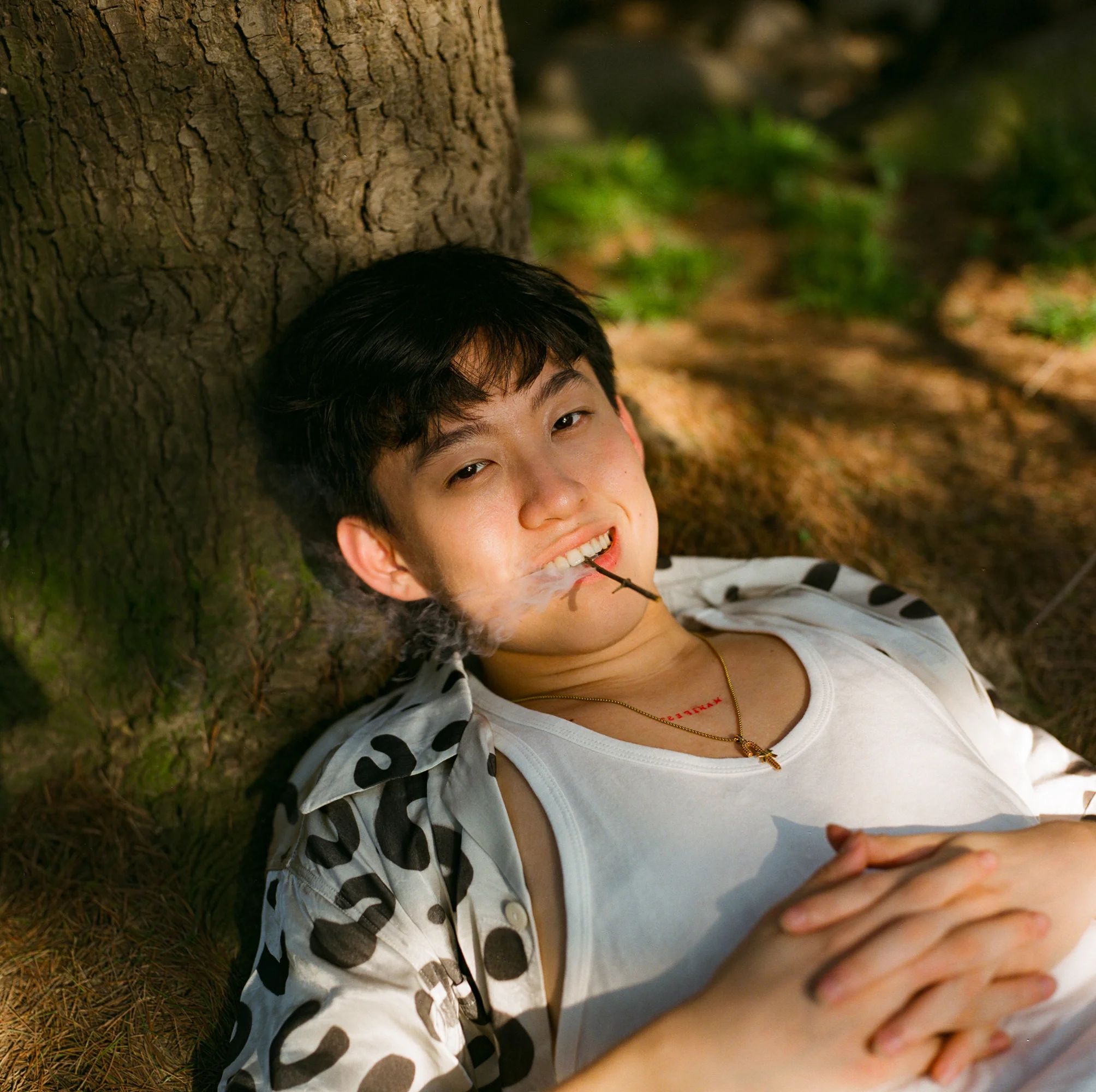 Rich Brian – 1999 – Track-by-Track
Indonesian multi-hyphenate artist Rich Brian boasts a talent far beyond his years, having become the

first Asian artist to top the iTunes rap chart at the age of 21.
Since achieving unprecedented success with his viral debut single 'Dat $tick', released on SoundCloud in 2016, there has been no looking back for the prodigal creative.
A skilled songwriter and agile vocalist, Brian's clever lyricism bordered on ironic as surged ahead, charming people with his unique brand of comedic music. Following debut album Amen, which peaked at number 18 on the US Billboard 200, the multi-talented musician began to expand his sonic sensibilities, delving into a more serious style of music releasing like 'Seventeen', 'Glow Like Dat' and 'Yellow'.
Pivoting off these mature outings, Brian released his deeply personal second studio album The Sailor in 2019, establishing his ability to look inward and project expansive soundscapes into the world, thus taking his first step into a new era of music.
For 1883, the 88rising staple artist lays out an exclusive track-by-track of his upcoming project 1999 taking us through his diverse musicality, his innovative, perspective-led songwriting capabilities and his growth over the years.
1999 Track-by-Track
'Sometimes'
I made this song when I was 19 in the perspective of me as a 20-year-old. At the time I knew I didn't wanna put it out immediately, and listening to it now it's crazy because all of the good things I was wishing for in the track actually happened to me & now it makes sense why I didn't wanna put it out back then. I also produced this whole thing on FL studios and the pianos are fake.

'Don't Care'
This song is about seeing things from an outside perspective and not being affected by obstacles that life throws at us. When we're truly at peace with what happens and accept things as they are, that's when we're truly happy. I love this beat as well, shoutout FL studios.

'Long Run'
I was really inspired by Mike Dean/Travis Scott production on this track, talking about how things can feel crazy or overwhelming in the moment but in the long run, things will always work out like they're supposed to.

'When You Come Home'
I actually started the idea of this song when I was playing on this keyboard, and in the middle of playing it my friend Vic told me it belonged to Mac Miller and I was like, 'Woah, something crazy is gonna come out of this.' I came home and spent a whole week writing it and didn't record it until the very last week I had to turn this EP in. It just had to be perfect.

'DOA'
It's basically Dead On Arrival for short, which sounds morbid but it's about competing with someone who has 0 chance against you in the first place. The melodies really remind me of Gorillaz who I love. It's a song that I always play whenever I wanna feel better about my singing, and myself in general.

'Love In My Pocket'
It's not a romantic song. A lot of people interpret it that way, but it's about just experiencing love for the world. It is the strongest feeling you can have and when you live a life of love instead of fear, it's basically super lit.

'Sins'
This might be my favorite song I've ever made. It came from a jam session of me, Jacob Ray and Diamond Pistols, then Louis Bell came over super randomly. I've always been a fanboy of his music despite the fact that I've known him for a few years now, and that day I got to work on something with him for the first time. My friend Natalie sent me a really sweet video one day of her crying and saying how proud she was of me, so I decided to put it at the end of the song because I love Drake and I know he would be proud of me.

intro by Malvika Padin
featured photo credit Rabary Mathieu
Check out Rich Brian's 1999 album below!