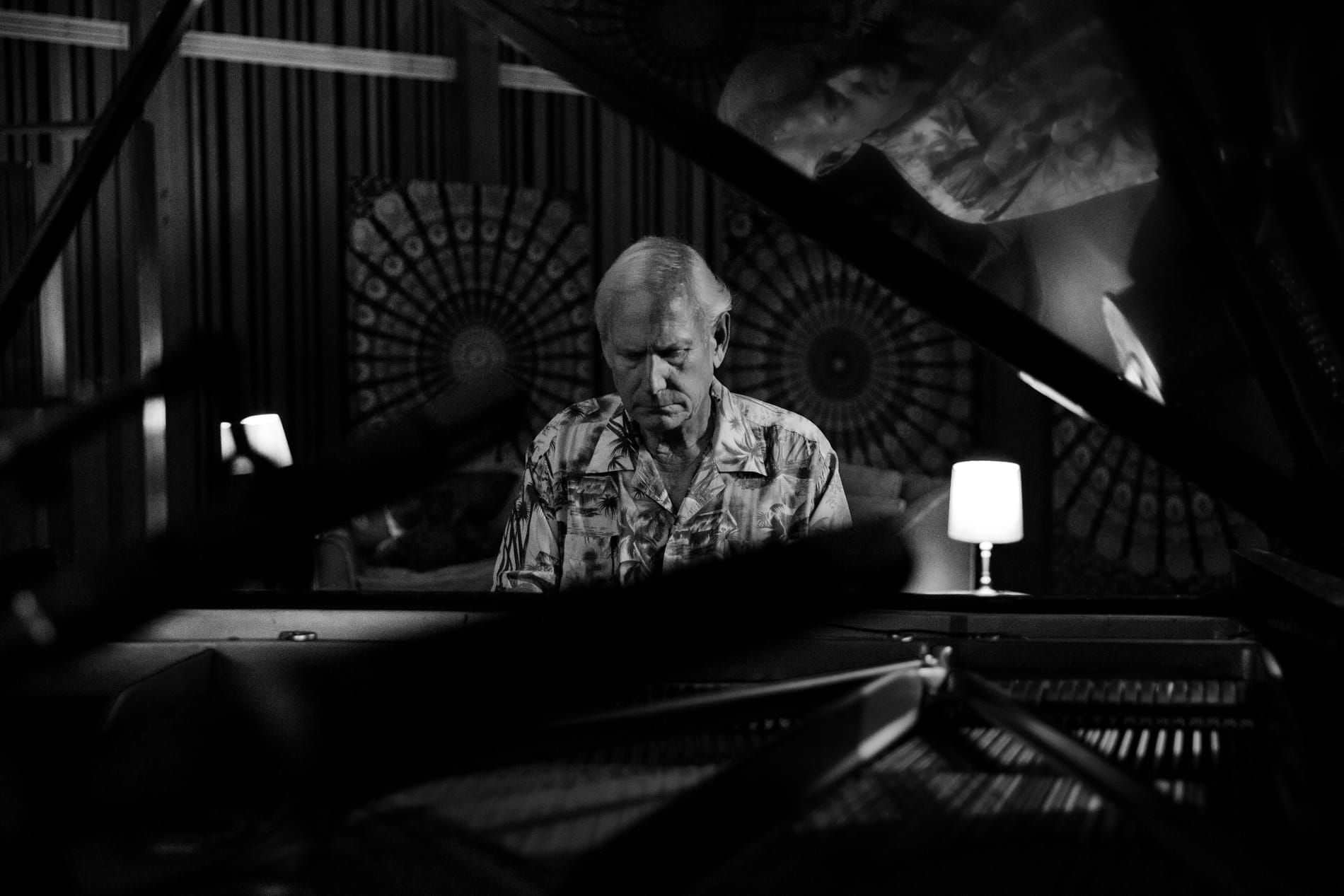 Rob Grant
With his debut record Lost At Sea out tomorrow, Rob Grant is proving to be a multifaceted individual that can turn his hand to anything.
Over the course of his life so far, American creative Rob Grant has worn many hats. He's been an advertising man in the 80s, a real estate broker, internet entrepreneuer, and now most recently a musical artist. Signed to Decca Records, the gifted pianist has always had a love of music and would often play the keys for hours on end. Yet it wasn't until his daughter Elizabeth Grant (AKA Lana Del Rey) encouraged him to record his ideas that the prospect of a music career came to fruition. Grant's debut offering is called Lost At Sea and is intrinsically linked to his love of sailing. It's a body of work that is full of heady atmosphere and tranquil piano instrumentals.
It would be easy for some to suggest that Rob Grant's career has solely materialised as a result of nepotism and being the father of one of the greatest contemporary songwriters around but I'd humbly argue that is far from the truth. The artist's performance is nothing short of mesmerising. From start to finish, you can feel the emotion in Grant's delicate piano playing, and to convey such a sense of warmth and rawness from the piano alone is no easy feat. So perhaps a music career was always destined for Mr Grant after all.
In conversation with 1883 Magazine, Rob Grant discusses his debut record Lost At Sea, his favourite LDR album, and the possibility of touring.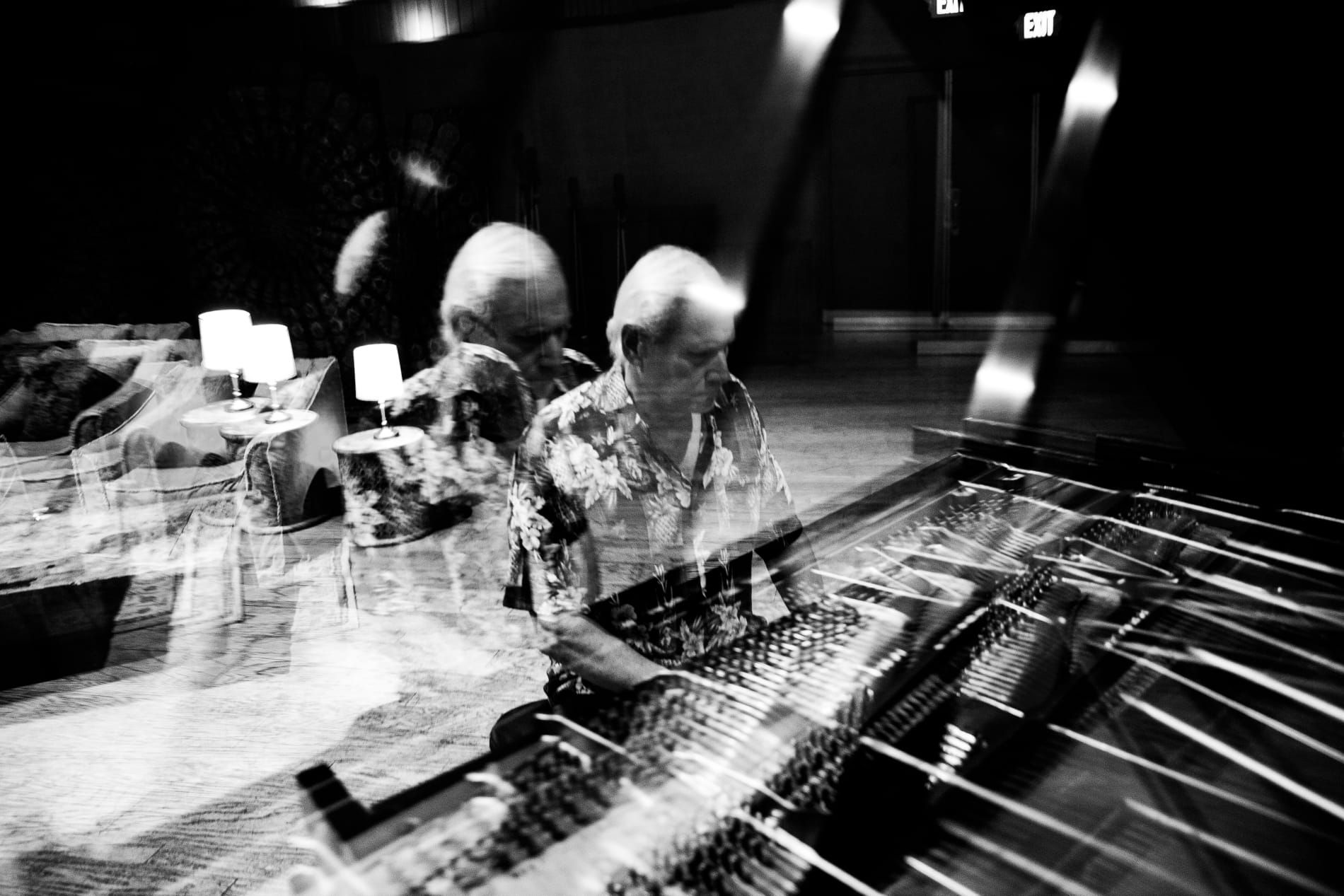 Hello Rob, thanks for chatting with 1883 Magazine. It's a really special time because your debut album, Lost At Sea, is out June 9th. In the lead-up to the release, what's been going through your mind? And can you tell us about the main factors that inspired you to release a body of work?
Yes, it's a bit surreal to be honest! It's taken over two years to write and record this entire album. We kept the project very quiet initially. But the idea of an album really came together after I recorded several songs with my daughter Lana. She and I had already written an earlier song called Sweet Carolina for her Blue Bannisters album. It's a lovely piano ballad about my other daughter, Caroline (Chuck Grant) which appears as the final track on the Blue Bannisters album.
Given that this record is so intrinsically linked to your love of sailing, did making this album remind you of any previous adventures on your boat Erewhon in particular?
Lost At Sea is deeply inspired by my love for the ocean and sailing. As a young boy, I was lucky enough to grow up in Rhode Island surrounded by water. I learned to sail at a very early age. By the time I was 15, I was sailing alone off the Atlantic coast, moving from island to island: Nantucket, Block Island, Marthas Vineyard and Cuttyhunk. Along the way I had a remarkable number of close calls – getting lost in heavy seas and impenetrable fog banks, going aground on hidden reefs, getting hung up in fishing nets miles off the coast and, worst of all, getting caught in a hurricane and a deadly cyclone – which crippled my boat, shredded the sails and nearly sank me.
But to be honest, sailing is probably what saved me back then. I was a major pain in the ass as a teenager and had already gotten myself into a shitload of trouble. Sailing became my escape. Interestingly, the name of my sloop was 'Erewhon', taken from the Utopian novel by Samuel Butler (derived from the word Nowhere, scrambled). The book is about discovering a fictional utopia. Which is how I felt whenever I set sail.

I'm keen to know why you made Decca Records your home for this project? Obviously, they have some amazing pianists on their roster but was there anything else to it that persuaded you?
Yes, Decca is an amazing label. I love the people there and they love my music. When Ben Mawson (my manager at TAP) first heard my samples he was genuinely blown away. He immediately sent me a text saying he could get me a record deal. I was a bit sceptical to be honest. I was still in LA writing and recording songs – but within two weeks Ben had secured a major deal for me with Decca. I remember flying to London several weeks later to meet with Tom Lewis, the co-president of Decca, and Rachel Holmberg, head of A&R. They were so welcoming and so excited about my music… I knew instinctively that I had found my home.

As someone who's had such a varied career path, going from working in a respected marketing position, real estate broker, and as an internet entrepreneur, to now being a signed musical artist, do you have any personal mantras or codes that have guided you in life so far?
I've been very lucky to have tried many different things in life. I'm always guided by my instincts. Some things have worked out well, some things haven't. But I'm very comfortable taking risks. I honestly don't care if I fail.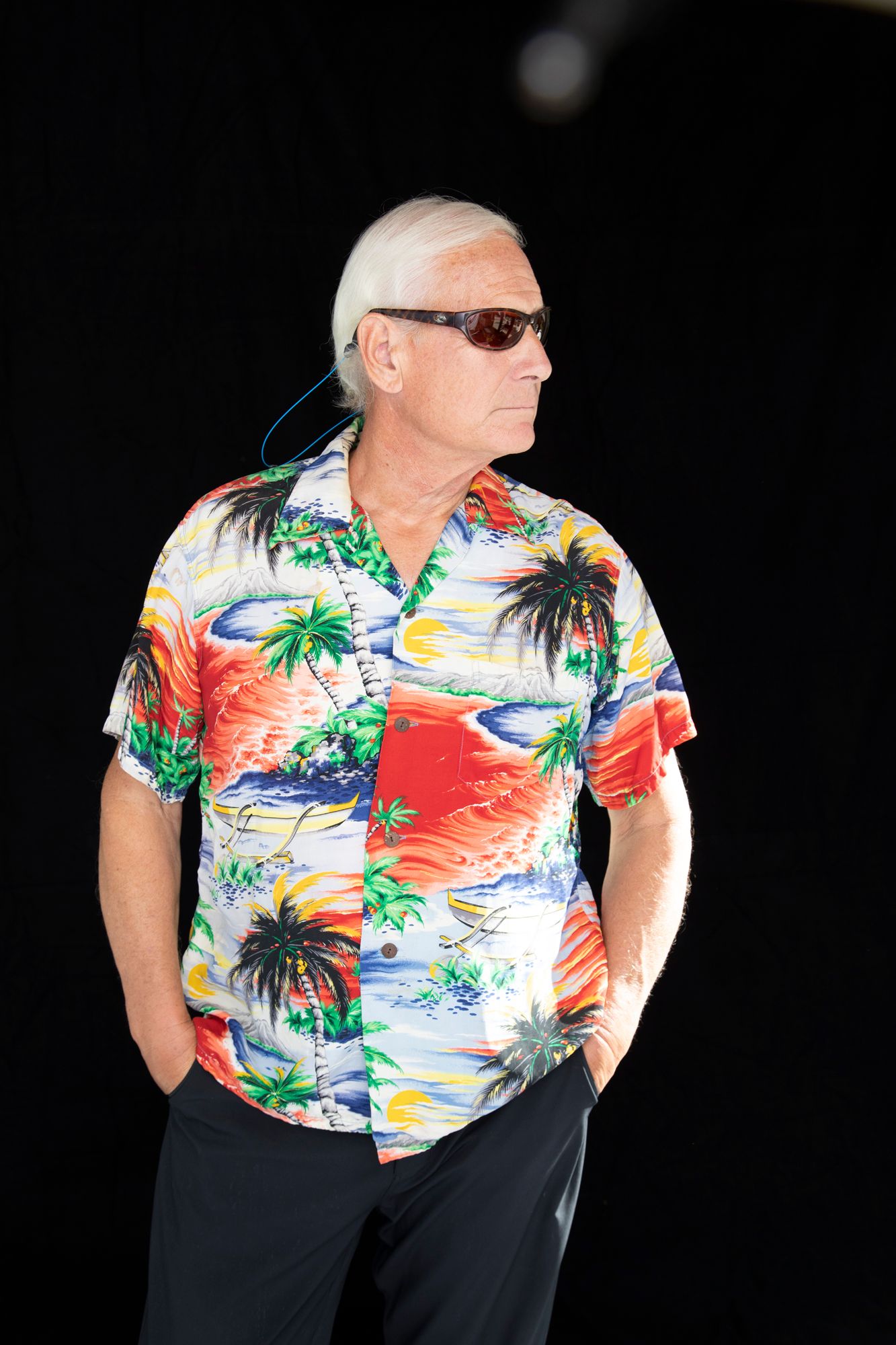 When it comes to being a dad you must be filled with pride that your three children Elizabeth, Caroline, and Charlie are all thriving both professionally and personally. But as a parent how did you initially find navigating caring for your kids whilst they entered the limelight? As you all had to learn to live with a level of being in the public eye and the highs and lows that come with fame…. I know that's something a lot of people aren't comfortable with.
Well, yes, everybody in our family has come to terms with it. I think the most difficult thing is dealing with our toxic conspiracy culture – where anyone can say anything about you online – and still remain anonymous and totally unaccountable. Unfortunately, once a story goes viral – no matter how false it might be – it will take on a life of its own. And now we have the advent of AI. That's a storm of epic proportions…
Your daughter Elizabeth, commonly known by the stage name of Lana Del Rey, is widely heralded as one of the best contemporary songwriters around and rightly so. What do you think Elizabeth has taught you in music and in life? And the tricky question, what's your personal favourite LDR album? 
First and foremost, I'd say that my daughter has shown extraordinary courage and resilience in the face of overwhelming odds. There are very few artists who could have prevailed the way she has. And through it all she continued to make her own unique style of music. And now she is being recognized for all her remarkable achievements – and so many artists look up to her.
As far as my favourite LDR album goes, I remember years ago when my daughter first played me a song she had just recorded. I remember listening to it dumbstruck – it was so powerful, so emotional and so hypnotic. When I asked her the name of the song she said "Video Games".  So, yes, Born To Die. But honestly her entire catalogue of songs is extraordinary.
What's your personal favorite track on Lost At Sea and why?
That's a tough question because my album consists of so many different styles of music. There's the instrumental piano solos like Setting Sail On A Distant Horizon, the ambient compositions like The Mermaids Lullaby and finally the two Lana Del Rey vocal collaborations Lost At Sea and Hollywood Bowl. The title track Lost At Sea is such a beautiful and emotional song. And the Hollywood Bowl song is amazing for its sweeping vocal range and piano. Honestly, I can't pick a favourite. I think it depends on the mood you're in when you listen to the music.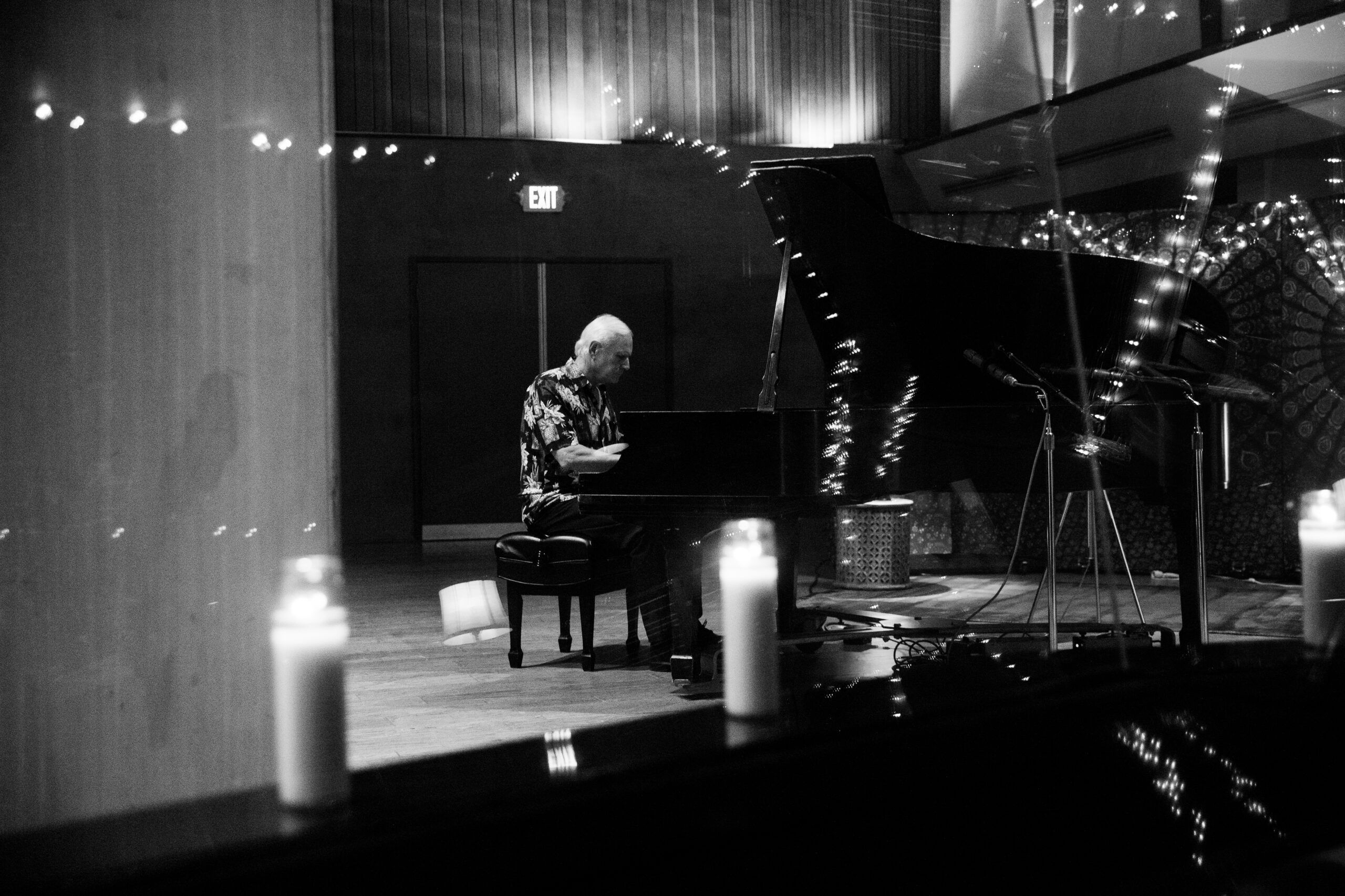 Apart from music and sailing, what else feeds your soul?
Well as you've probably heard I'm an avid deep sea fisherman! The bigger the fish the better – but I want you (and everyone) to know that I always let them go. I know all the fish out there will be relieved to hear this.
Finally, when can fans expect the 'Rob Grant: Nepo Daddy' world tour? It needs to happen!
That's a good question! I think it will – in some form or another. I was talking to Jon Batiste recently (he was on the 'Candy Necklace' shoot). He's an incredible musician and we love each other's style of playing. I was explaining how I'm very comfortable just improvising vs playing a set song list. Jon's advice was just get out there and freestyle. So I need to figure out what I'm comfortable with – maybe a combination of some improv and some songs from my album. And then, of course, there's the question of performing a few songs with my daughter! I think it would be amazing to play Lost At Sea or Hollywood Bowl together. I know the fans would love it. Of course I've never performed on a big stage before – or any stage! But what the hell…
Rob Grant's debut record Lost At Sea is out tomorrow. Follow Rob Grant @robertenglandgrant
Interview Cameron Poole
Photography Chuck Grant