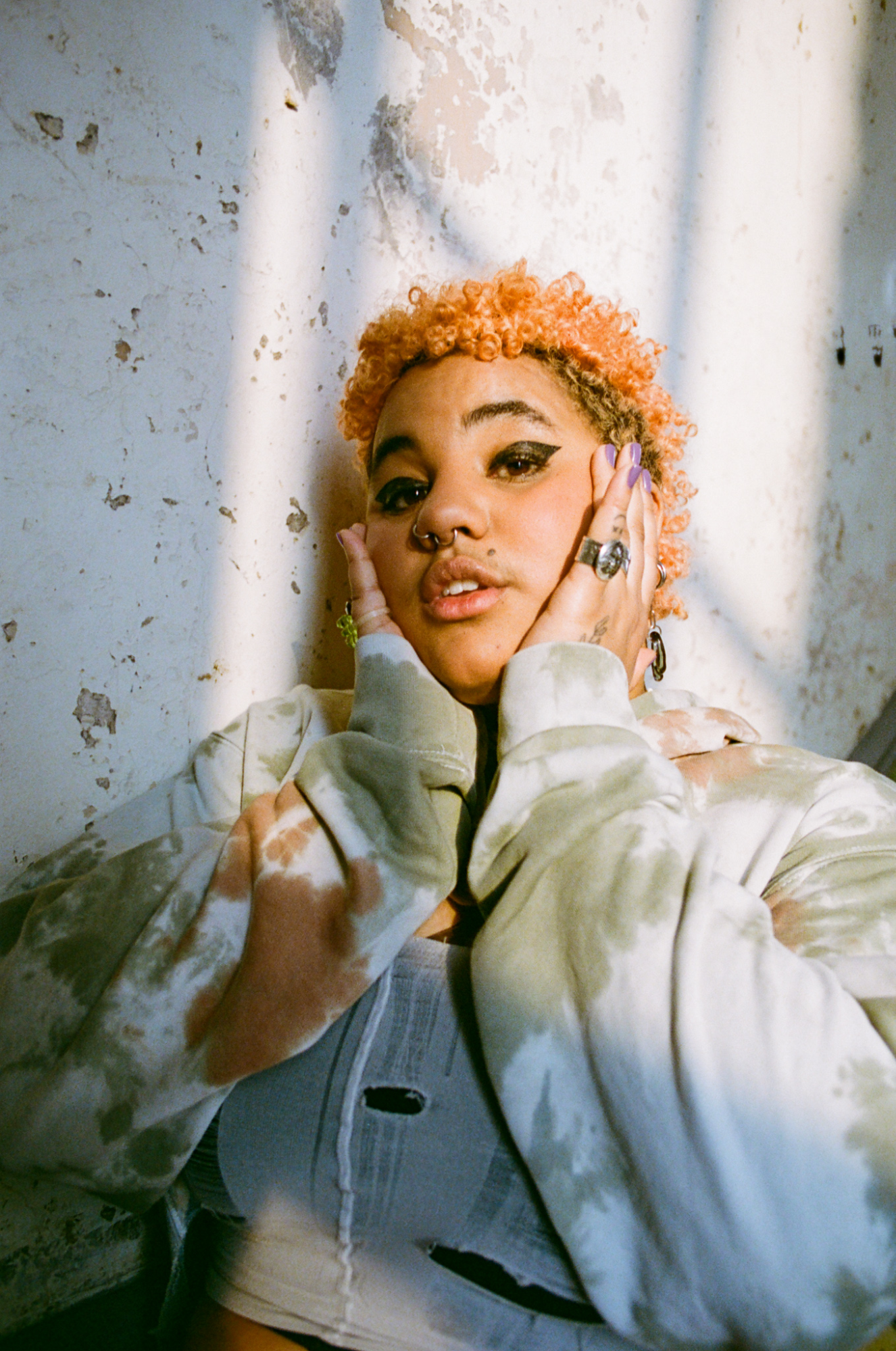 Ruti
With her excellent new single Luh Luh Love out now, 23-year-old songwriter Ruti is proving to be the captain of her own fate.
After originally winning the seventh season of The Voice back in 2018 as a teenager, Ruti Olajugbagbe was soon pulled into the music industry to start her career as a singer-songwriter. Yet when she first embarked on the adventure, it wasn't all bright lights and smooth sailing, after releasing a few initial tracks the artist felt she wasn't staying to true to what she actually wants to achieve with her art. After some time away and now with a supportive team that fully understands Ruti's vision, the artist is now ready to show the world what she's made of.  When it comes to inspiration, Ruti pulls from everything from R&B and pop to folk, jazz and soul. Her new release entitled Luh Luh Love is a brilliant blend of lush vocals, Latin-flavoured influences, and slick production.
To celebrate the release of Luh Luh Love, Ruti speaks to 1883 about the new single, her forthcoming mixtape project, and more.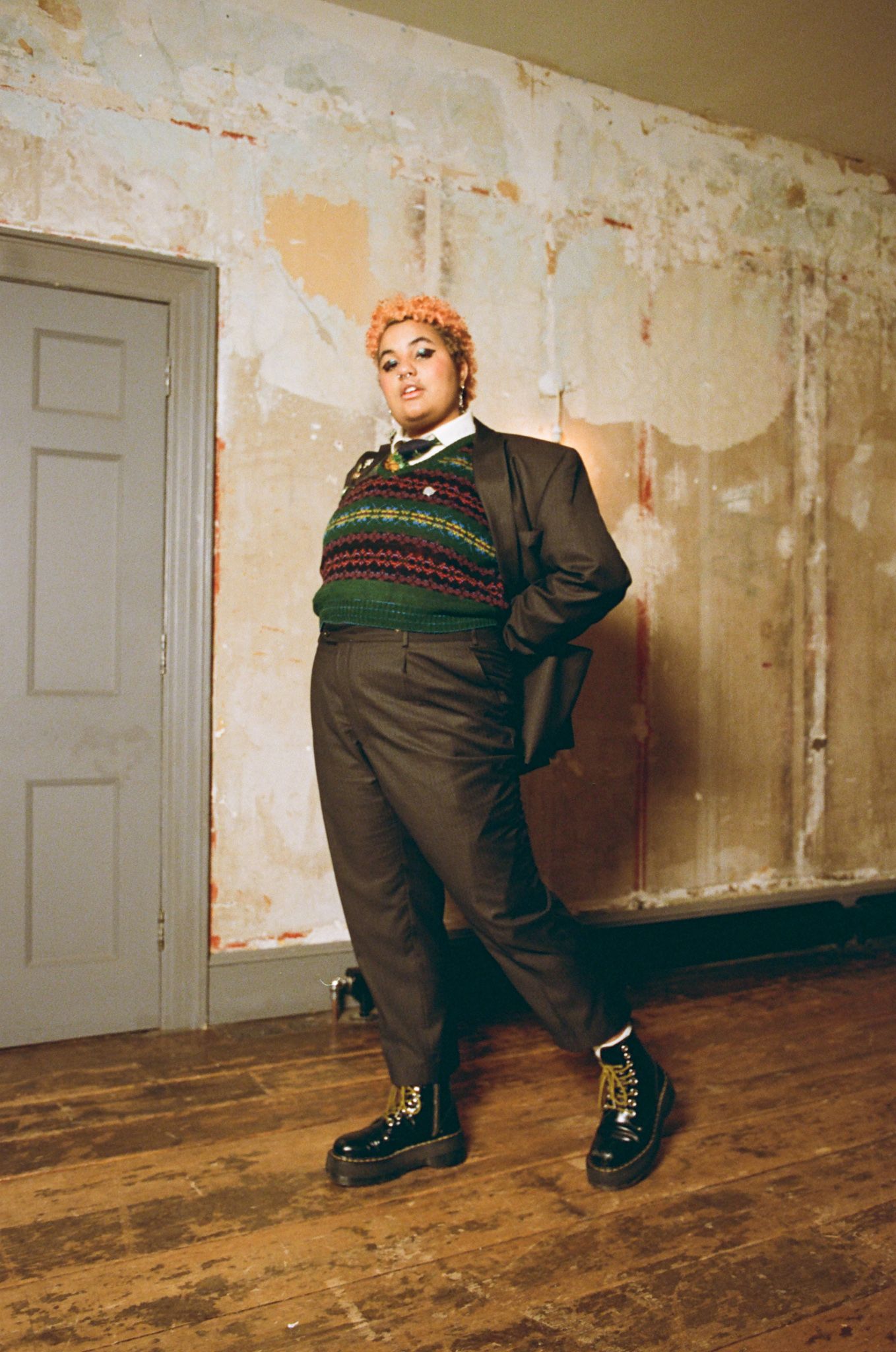 Hi Ruti, thanks for speaking with 1883. Your new single Luh Luh Love is out now. Following on from winning The Voice in 2018, what experiences have helped you find this new artistic vision and how did this single materialise in relation to you pursuing a more authentic musical direction?
I think I've just realised my artistic vision through growing up. I was 18 when I was on the voice and it's now been 5 years since then, I've done so much maturing. I'd barely left sixth form after the voice so I had no idea what I was doing or wanted.
This song was written with producer Guilty Beatz and we didn't have any ideas prior to our first session, we just made the music that we felt like making. Which although sounds kinda directionless, it feels more authentic to me because it's coming directly from how I'm feeling. I still sometimes feel genreless in a way and I used to be worried about that. But I've decided there's no point worrying about it anymore. I feel like somehow I still have a clearer idea of the kind of music I want to be making since I started.
Talk us through the track's music video, how long did it take to shoot?
I really wanted to dance in my music video again. The song to me is very joyful and makes me want to move so I'm so glad that I got to! We actually shot two music videos that day, it was about a twelve-hour shoot so we had about six hours dedicated to Luh Luh Love. I learnt all of the choreography a few days before so we had it locked down basically. On that rehearsal day I met all the dancers and we spaced it went through it loads so I felt pretty confident. They were all so encouraging – I do get nervous dancing in front of other people. It was actually very straightforward or the day (well, for me) although absolutely exhausting! I don't think it could have gone smoother. But the whole crew was so brilliant to work with I felt extremely comfortable!
The track is the second teaser to be taken from a forthcoming mixtape which releases in June. What can you tell us about this project at this point in time?
It's definitely a mixtape! All of the songs are very different vibes to me. The tracks all come from the past couple of years and I worked with lots of different producers and writers on these songs. I was signed to a new publisher and label in that time which is why I was still trying to find my ground and navigate working with new people. I love all of these songs and it didn't feel right to put them on an album because there's no cohesion for me. However, I needed them to be out there and really can't wait for people to hear them! 
It's like an introduction to a new era, but it also shows my music's development. I feel like you can tell which ones are more recent and show how my sound has matured, in a way.
As you've now spent a few years in the music industry, what would you say have been the biggest lessons you've learnt so far?
I can't make everyone happy. Unfortunately. Whether that's listeners or people in the industry. I really have to keep my happiness at the forefront of my decisions otherwise I will probably regret it.  Obviously, sometimes you have to make tough decisions and its okay to consult  people about it, but you've got to make sure you're doing what feels right for you, that's really important. That's very surface level advice but in a nutshell it is something I've had to learn.
Following on from that last question, could you please tell us about some of your experiences from being in the industry that have helped you better yourself as a songwriter and artist? For example, it could be getting to work with a certain producer or perhaps your trip to Ghana for a songwriting camp springs to mind? It could literally be anything you want to share!
Going to that writing camp in Ghana was a big learning experience for me. I've never been to a camp before so had no idea what to expect. I started to realise a few days into the camp that it wasn't about writing a song every single day but simply just seeing what happens. There was no pressure at all, it was just a chance to enjoy creating and hanging out with amazing artists. It of course  inspired some songs but I never felt burnt out. I think I need to keep that same energy in my day to day writing session too. I'm still writing with lots of new people so I need to remember there's no pressure to produce the greatest song I've ever written the first time I'm working with someone. It's just not realistic!
This is almost an impossible question but for one night only you get to collaborate in a studio with either Lady Gaga, Charli XCX or Rina Sawayama. Who would you pick and why?
I'd choose Lady Gaga! I watched her documentary on Netflix the other day and seeing the way she worked, although it wasn't super in depth, I felt really inspired and would love to see that in real life!
If you could curate your own festival and play at it, what would it be called and who else would you put on the line-up?
 Line up: I want Gabriels headlining definitely. I think I'd like one super chilled out tent, so far sound vibes. Then another medium tent for people to dance in. We can't start out too big! 
I don't know what it would be called though, maybe something like 'Roots' or something because it's a nickname but I like the nature vibe too. There's almost definitely a festival out there already called that though.
Finally, what would you like to manifest for yourself over the next year?
More gigs please! I also would love to play Late Night With Jools Holland or his annual Hootenanny!
Luh Luh Love is out now. Follow Ruti @rutiiiiiiiiiiii
Interview Cameron Poole