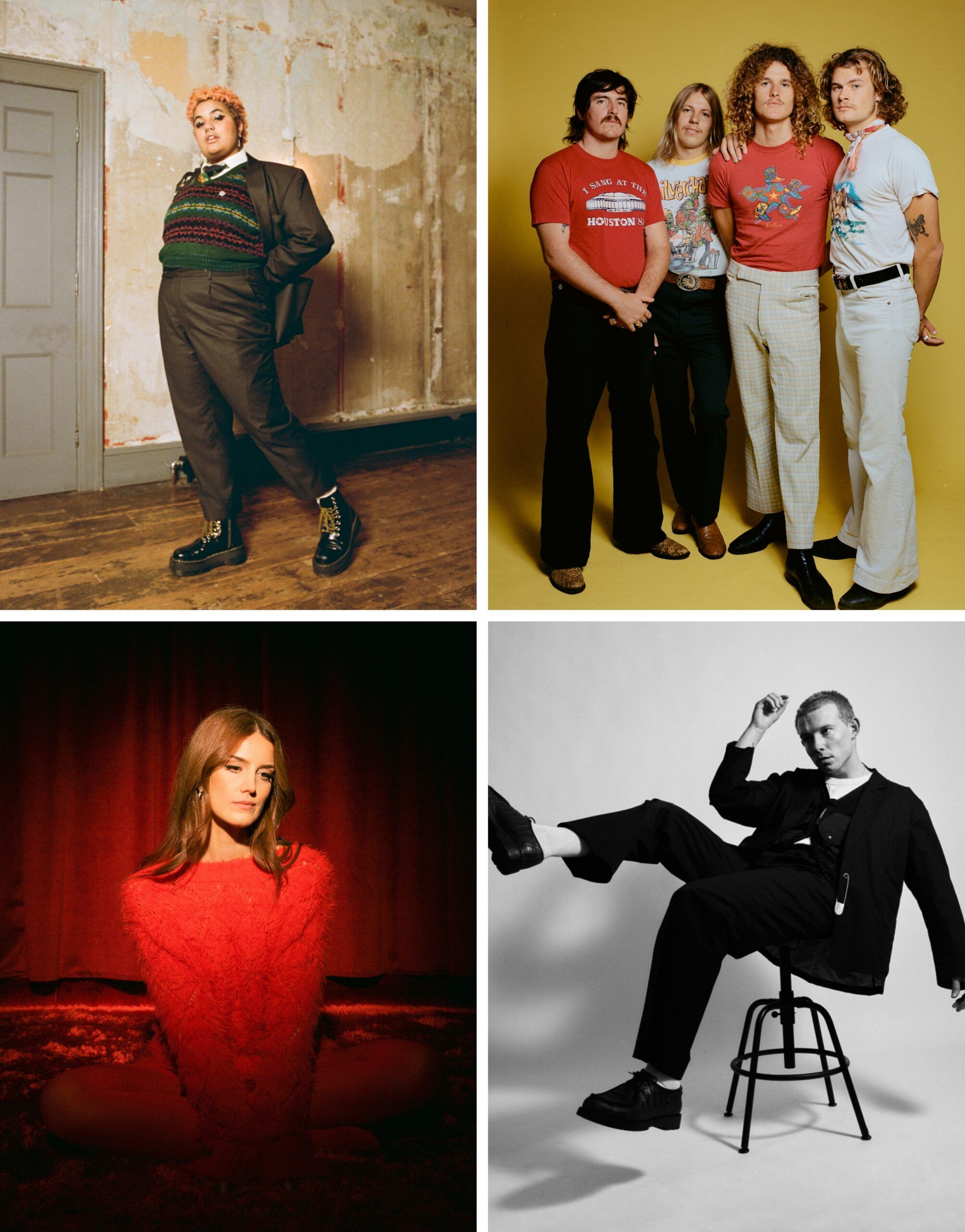 1883 On Rotation: Pacific Avenue, Young Summer, VC Pines
The latest in new music from Ruti, Pacific Avenue, Young Summer, VC Pines & more in this week's 1883 On Rotation playlist.
On rotation this week is Swedish rock legends, The Hives. The band has just announced their first studio record in over a decade. Their new record is called The Death Of Randy Fitzsimmons and drops August 11th. Lead single Bogus Operandi is a lively return to form. Following her successful tour dates with Taylor Swift, pop artist GAYLE is back with a brand new single. It's entitled don't call me pretty and it's an energetic rock-pop tune. If you're in the UK, make sure to catch GAYLE live when she supports P!NK in the summer. Previous voice winner Ruti is back with a vibrant and rhythmic tune called Luh Luh Love. We previously caught up with the artist and spoke all about the new track and more. Click here to read the interview. Speaking of interviews,  we also had a chat with Freya Ridings recently as she's dropped her sophomore record, Blood Orange. Click here to read the interview and listen to the utterly gorgeous album track, Wolves.
Elsewhere in the playlist, you can find the latest track from the rising quartet, Pacific Avenue. The band are hotly tipped as one of Australia's next big exports and their new single Strawberry Daydream is a brilliant slice of warm and breezy alt-rock. Their debut LP Flowers is out now.  Young Summer is a Nashville-based singer-songwriter. Her new single Make Waves is a sublime blend of lush vocals, and slinky production. The end result is effortlessly cool. The artist's self-titled debut album will release this fall. VC Pines is a versatile artist based in London. The songwriter has released a grooving and soulful new track called Colours. The track was co-written with The 1975's Ross Macdonald. You can expect VC Pines' debut album MRI on September 8th. Finally, Grian Chatten is well known as the frontperson of Irish group, Fontaines D.C. Yet he's just announced his debut solo project with the release of the riveting alt-rock track Fairlies. His debut record Chaos For The Fly releases June 30th.
Listen to all this and more via the playlist below.