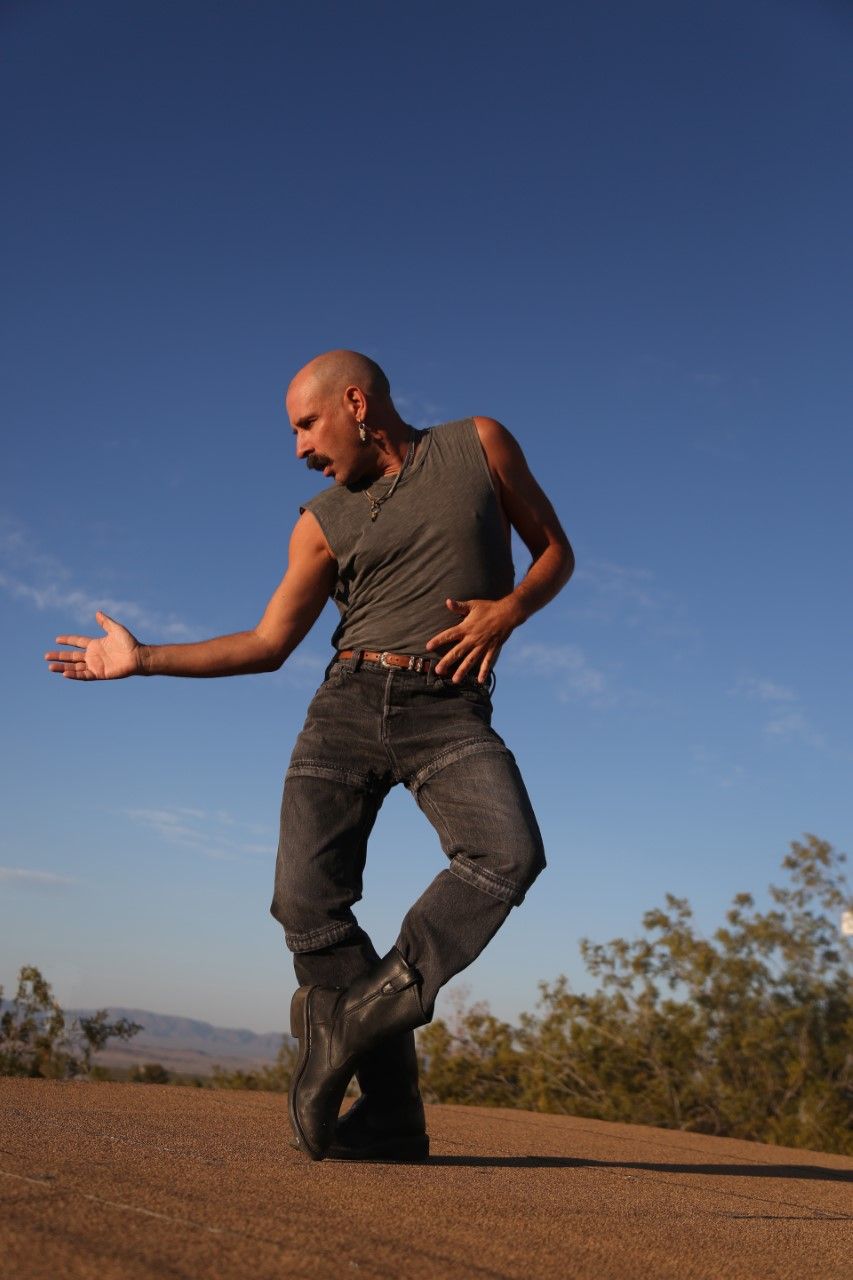 Ryan Heffington
Drawing from creative sources and honoring the body's natural ability to move freely are two of the main reasons why dancer and choreographer Ryan Heffington has been recruited by Sia and Christine and the Queens to create the choreography of their dreams.
Heffington has reimagined dance as a medium that can be inclusive and inviting for everyone. Inspiring freedom of movement with his electric, Instagram Live dance sessions, Heffington has been keeping people joyfully entertained since quarantine began. In addition to promoting body positivity and raising funds for people in need, he is also providing a safe haven for people who crave connection while sequestered in their homes. These dance sessions artfully showcase his creative ability to capture the essence of any unique directive.
From choreographing the acclaimed 'Chandelier' music video for Sia to coordinating movements in the movie Baby Driver, Heffington has always placed an emphasis on authenticity above all else.
1883 spoke with Ryan about the inspiration for his Instagram Live dance classes, how he creates unique choreography for each new project, and what sparked his love of dance as a child.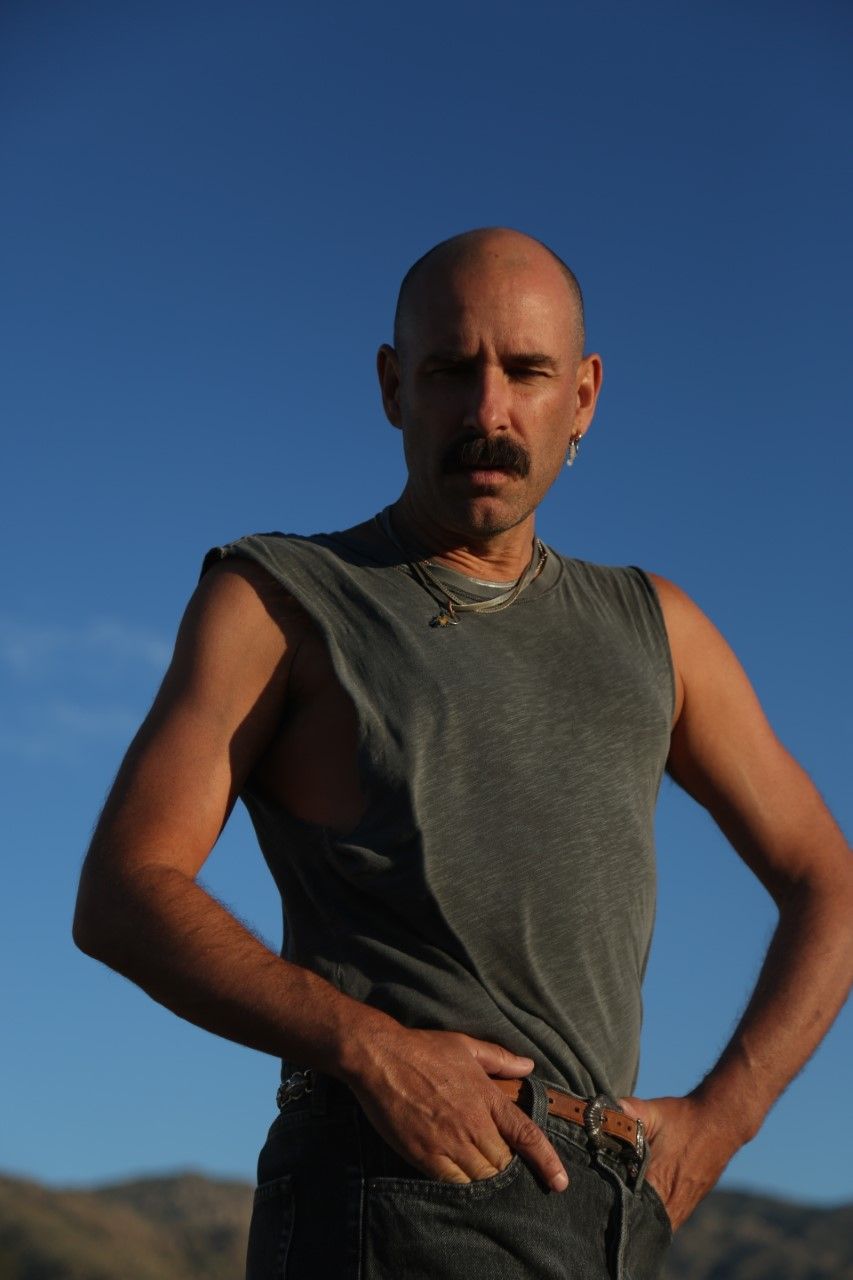 Your Instagram Live dance classes are so fluid and approachable, which is such a joy for those of us who are body conscious. How have you gone about making your classes more accessible?
It was my intention to make these classes more accessible than my choreography-based classes [Wet Wednesdays and Sweaty Sundays], so I created a movement vocabulary that could be done by the novice dancers as well as professional dancers. I use everyday tasks and gestures that most [of] everyone has done or could act out. We have the rainbow, happy hippy, chips and salsa, runway and rockstar to name a few. Also, there is no need to remember choreography. You simply follow along and do your best.
What inspired you to start these classes initially? Did you know from the outset that this was something you wanted to do to help raise funds and bring people together?
I wanted to keep my body moving during quarantine. Dance is and always has been therapy for me. I thought that if I could ever share this 'medicine' with others — now would be the perfect moment. I started with the notion that I would raise money for the teachers at my dance studio and then when America went into full-on revolution mode, I switched my focus to a much broader cause. I most definitely knew that I wanted to bring people together — but was elated about how many people actually joined the class.
What has been your favorite memory from these Instagram Live dance sessions so far?
Probably receiving heartfelt responses from everyone. My friends, nurses on the front lines, parents and celebrities alike were writing mentioning how 'SWEATFEST' was a highlight of their quarantine and that it infused them with hope and a sense of community. It truly made my heart swell.
What is the main thing you hope people take away from your dance classes? Both through Instagram Live and at your studio, The Sweat Spot.
That we can access happiness and hope at any moment. And luckily dance is a great vehicle to do so. It's fun, free, and fitness all tied into one.
You're known for creating beautiful, emotive choreography for music videos like Sia's 'Chandelier' and Christine and the Queens' 'La vita nuova'. What is your process like for creating these series of movements?
It is different, of course, for every project depending on the concept, emotional arc, and talent's ability. The one thing I tend to always steer towards is a sense of authenticity.
[embedyt] https://www.youtube.com/watch?v=EIdSORj_dd0[/embedyt]
What conversations do you have with artists like Sia and Christine and the Queens before you begin the process of creating a series of movements for their videos? What information is important for you to have before you start choreographing something?
Sia saw 'glitching' in the choreography. And the classic, pull the eyelid up was actually Sia. Beyond that she let me have free rein. She would come back with notes like 'Can you make that weirder', or 'I've seen that before. Try something else'… I mean, what a dream boss!
Narrative and context are always important for me to work. It can be as simple as an isolation station or chapters of one's life that relate to love and loss. It gives me an anchor to always listen to when creating movement.
For Sia's 'Chandelier', I had read before that the choreography was based around an inner monologue. What was this monologue in your mind and how were these thoughts translated into dance?
The work was based on the idea of isolation and how an eleven-year-old would hold that reality. Without focusing on the loneliness, I wanted to explore the creative mind of youth. She made the apartment her playground and her performance space. We've all played pretend and used the couch as a crashmat at some time. [I believe] she made up her own physical language that was both personal and intended for her pretend audience.
[embedyt] https://www.youtube.com/watch?v=2vjPBrBU-TM[/embedyt]
In addition to creating innovative choreography for music videos, you lend your expertise to movies like Baby Driver and the Kenzo fragrance campaign with Margaret Qualley. What draws your interest to these types of projects? What do you find most challenging when transitioning from music video choreography to movies and ad campaigns?
I'm lucky to work with such brilliant artists: musicians, actors, directors, etc. Usually, if I haven't done a similar project before, my mouth waters.
The challenge doesn't necessarily lie in the form of how the project is packaged so much.
[embedyt] https://www.youtube.com/watch?v=n1Qrv4Rg8Gs[/embedyt]
You choreographed a series of dance movements for the Netflix series, The OA. Can you take us through the process of how you came up with this specific idea? What is the meaning behind each of the movements you incorporated?
I was lucky enough to sit with the creators Zal [Batmanglij] and Brit [Marling] many times to explore what exactly the movement would mean in the context of the narrative. We used our own experiences of physicality to inform the shape of the gestures. Breath was the base. We all breathe; it's a necessity and it can have great power when it is focused on. A bird and a sea anemone existed as informative portals in how information was downloaded to the characters. Gestures that represented these animals were woven into the phrases as well. It was important that it felt human and not like a modern dance phrase. I wanted it to be relatable — like a sneeze or yawn — yet abstract enough that it would cause intrigue [by the shooter], and hopefully detour tragedy from taking place.
Where did your love of dance and movement come from? Who were some of your favorite dancers growing up, and who do you most admire in the field now?
Movement came with my birth certificate. I would bop around the house, at school, give living room recitals for the neighborhood kids… it was always there. It was Darcel [Wynne] from Solid Gold, the dancers in Stevie Nicks' 'Stand Back', and the students in Fame that really set my desires of being a professional dancer on fire.
What famous music videos would you want to remake with your own personalized dance choreography?
With enough creativity and curiosity we hold as artists, why would we want to remake? I'm more interested in offering a new angle of dance to the world.
Our editor was voted 3rd worst dancer in his school year — what tips would you give him to help improve his skills?
It would be the people that voted him one of the worst dancers that I would give tips to. We have so much judgment towards what is good dance, or the right rhythm and it creates a stigma around the art form and creates insecurities in people. Other cultures use dance as a cultural celebration and bring communities together over pulling us apart. So, I would just note to celebrate the individual and that all ways to move are simply perfect.
interview by Sam Cohen
photography Kira Lillie
For more info on Ryan, visit www.ryanheffington.com and follow him at @ryan.heffington. Be sure to also check out The Sweat Spot for Ryan's Live Stream Schedule.